How Vietnam's Youth Stays Healthy
Living in a hustle and bustle life, maintaining a healthy nutrition for body balance is found difficult by many people. Especially dynamic juniors with only enough time to allocate work, study, and self-exploration. However, they themselves have discovered the convenient secret simplifying this.
Before digital technology booming and society development, Gen Z is expected to be able to do great things. Therefore, they constantly strive to improve and always try to work, study and cultivate to affirm their own values. Many initiatives and valuable contributions to society are built by young passionate and enthusiastic people.
However, those great expectations inadvertently put pressure on Gen Z, making them always face a fear of being abandoned and falling behind. In fact, pressure and stress are parts of life because of their force driving that motivates individuals to work harder and achieve their goals. However, too much stress can generate anxiety, hindering the efficiency and quality of young people's learning and working.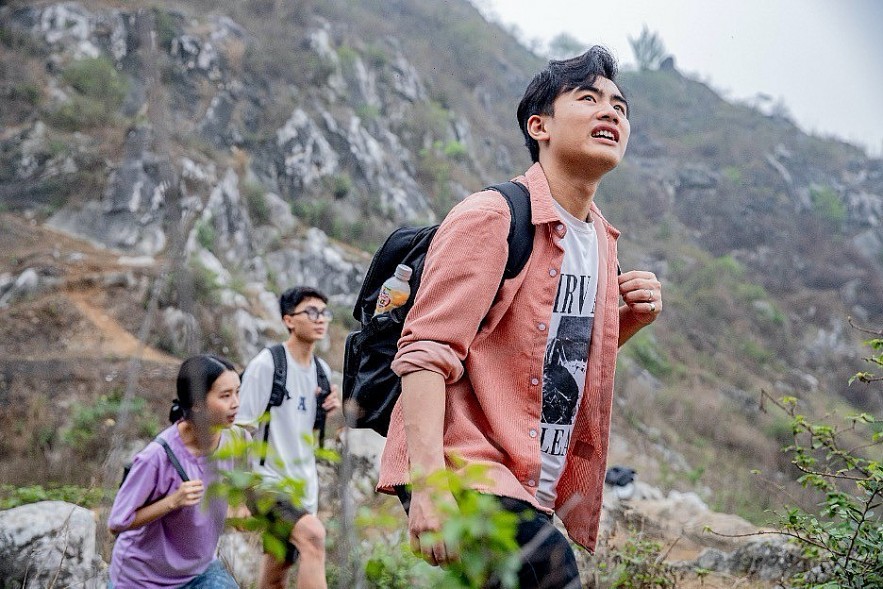 Young people often face a lot of pressure from work and life.
The phrase "workaholic" is probably not strange to young people today. For achieved goals, many young people tend to get caught up in the work vortex. Faced with countless study and work goals, many young people feel exhausted of energy and lose their spirit of effort. And ways chosen by many juniors to relieve stress and seek new experiences are healing themselves and rebalancing their life.
Thu Ngan (24 years old) – An employee at an event media company in Ho Chi Minh City said: "After days of running stressful events, I and my colleagues often invite each other to go hiking or travel somewhere to relax to release pressure. Such trips not only help me regain my spirit but also bring quite interesting experiences, starting with a lot of new ideas at work."
Not only interested in life balance, young people are also especially interested in healthy nutrition for body, ensuring their own health. Don't forget to maintain a healthy diet because of the moments of fun or busy work deadlines. Maintaining this mode seems difficult in the midst of a busy and hectic life, but young people have simplified this with their own convenient luggage or back bags.
Nutritional balance is an important thing to rebalance young people's lives.
Once caught up in a workload that couldn't balance her life, Thu Ngan said that there were days when she forgot to eat just because she wanted to spend time completing assigned work. Her achievements went up, but her health went down. At this point, she understood that she needed to balance her own life. And the first thing she did was to rebalance her diet.
"I started to pay more attention to my daily diet. Besides, I also use more convenient drinks to recharge my nutrition. Recently, I happened to know Number 1 Soya Calcium to help supplement nutrition, especially calcium to help strengthen bones, so I tried it and gradually fell in love with this soy milk flavor. It is recognized that this drink is very convenient to be able to pocket to go to work every day, saving me in busy days, not eating enough nutrition for my body," Thu Ngan shared.
Number 1 Soya Calcium created a fever in the market of convenient nutritional drinks with a youthful, modern version, especially a sturdy appearance to meet the frequent travel needs of dynamic young people. Delicious soy milk flavor, produced with Aseptic cold extraction technology from Europe, does not contain preservatives to make the product safe for consumers. Besides, the calcium component is added to help harden bones and be flexible in movement.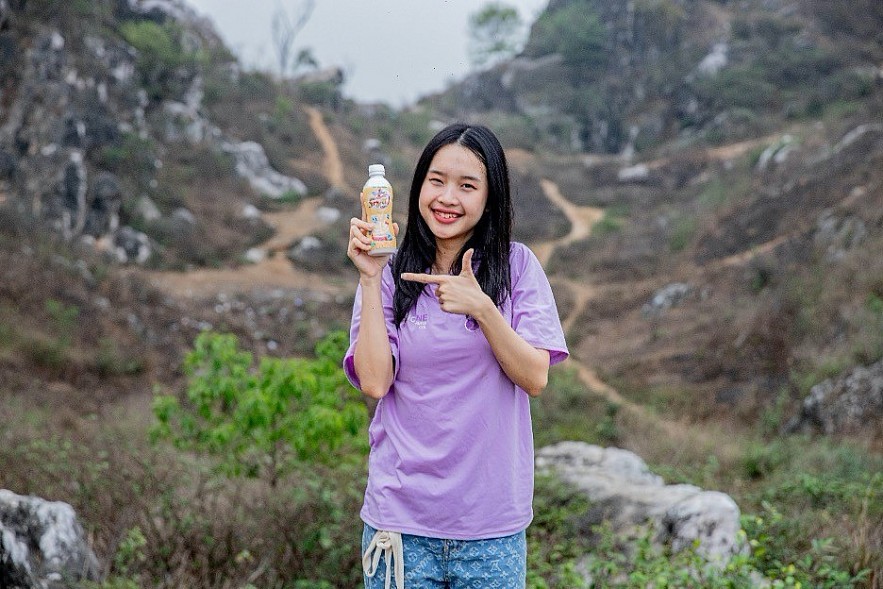 Number 1 Soya Canxi makes life-balanced nutrition convenient and easy.
This product is also applied Japanese shelling technology, an important one helping Number 1 Soya Canxi retain the nutritional value of pure soybeans. Therefore, this drink still maintains its attraction when chosen by young people for their everyday supplemented comprehensive nutrition for the body.
Historic Landmarks Of THP's Development

Founded in 1994, Tan Hiep Phat Beverage Group (THP) is Vietnam's largest FMCG (Fast-moving Consumer Goods) business. As a big beverage corporation in Vietnam, the...