Hue cuisine seeks UNESCO recognition as intangible cultural heritage
Authorities in Thua Thien-Hue Province, home to ancient town Hue, plan to seek UNESCO intangible cultural heritage recognition for its cuisine.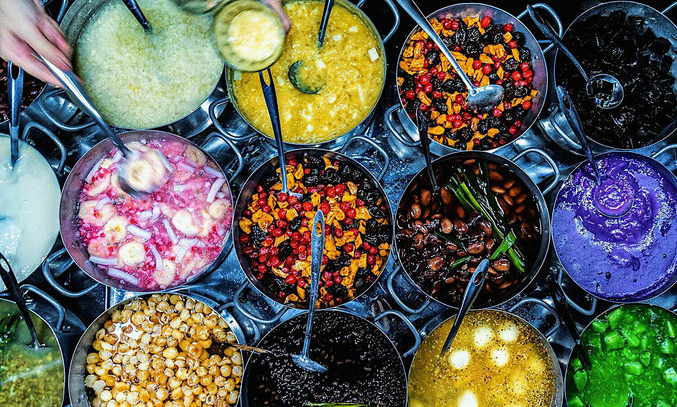 Hue's sweet soup. (Photo: VN Express)
Phan Thanh Hai, director of the provincial Department of Culture and Sports, said Hue cuisine strongly demonstrates its cultural values, history, customs, arts and has its own identity. Hue cuisine has become a brand symbolic of Vietnamese culinary culture. It is not only the precious heritage of the Hue people and the Vietnamese people but also deserves to be included in UNESCO's representative list of the Intangible Cultural Heritage of Humanity, Hai said.
In order to be eligible for UNESCO recognition, it is necessary to propose to the Ministry of Culture, Sports, and Tourism to include Hue cuisine in the list of national intangible cultural heritages, VN Express quoted Phan Thanh Hai.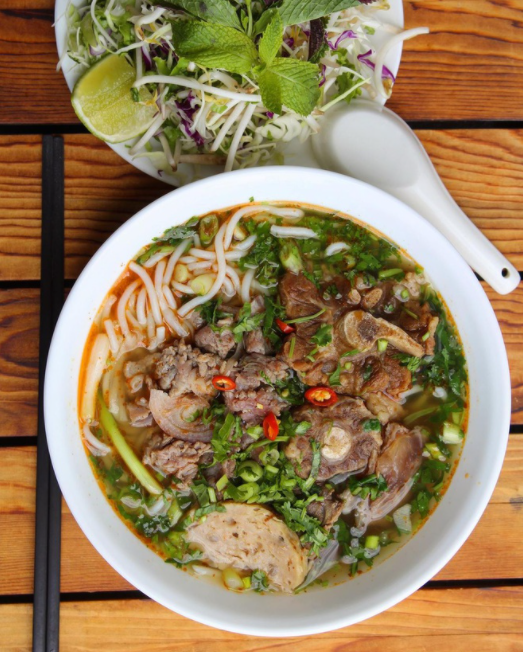 Beef noodles - Bun bo Hue. (Photo: Zing News)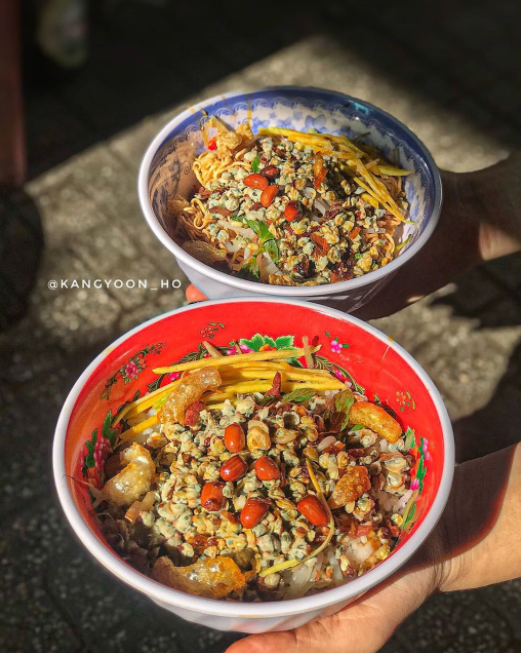 Mussel & rice - Com hen (Photo: Bep Vang)
Currently, Hue has more than 1,200 dishes, including bun bo Hue (rice vermicelli with beef), Hue-style sweet soup, spring rolls and com hen, a rice dish with rural ingredients like baby mussels (hen) and fresh herbs.
An intangible cultural heritage (ICH) is a practice, representation, expression, knowledge, or skill considered by UNESCO to be part of a place's cultural heritage. Buildings, historic places, monuments, and artifacts are physical intellectual wealth. Intangible heritage consists of nonphysical intellectual wealth, such as folklore, customs, beliefs, traditions, knowledge, and language, according to UNESCO.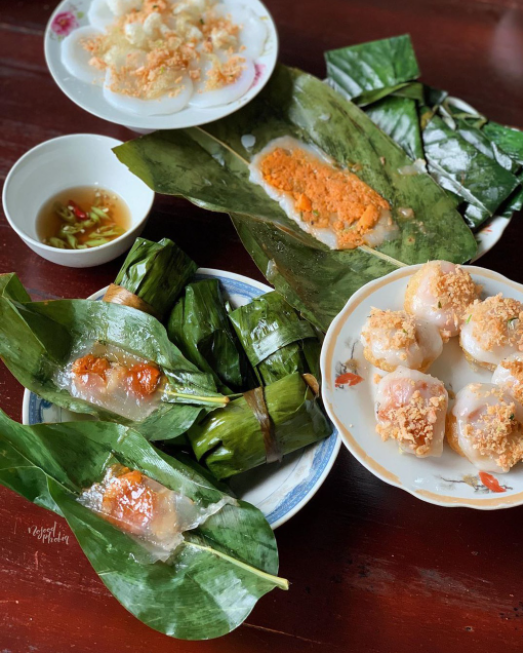 Hue's traditional appetizers. (Photo: Bep Vang)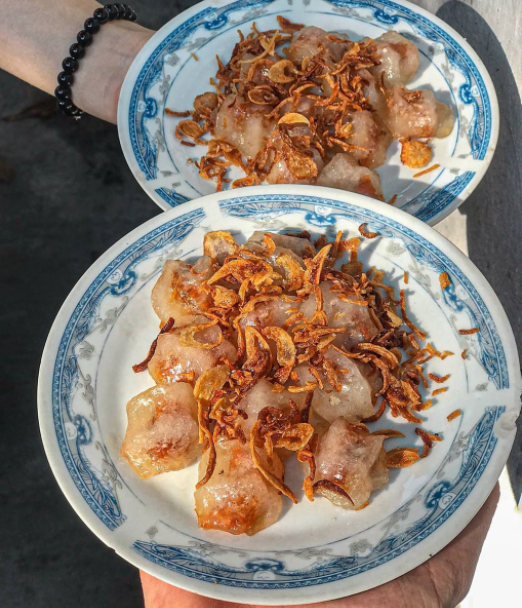 Tapioca dumpling with shrimp and meat filling - Banh bot loc (Photo: Bep Vang)
Vietnam has 12 intangible cultural heritages recognized by UNESCO, including Nha nhac, (Vietnamese Court Music), Space of Gong Culture, Quan ho Bac Ninh folk singing, Tru singing, Giong Festival of Phu Dong and Soc temple, Worship of Hung Kings in Phu Tho, Don Ca Tai Tu music, Vi and Giam folk songs of Nghe Tinh, Tugging rituals and games, Mother Goddesses belief, Xoan singing, and Bai Choi singing, according to Hanoitimes.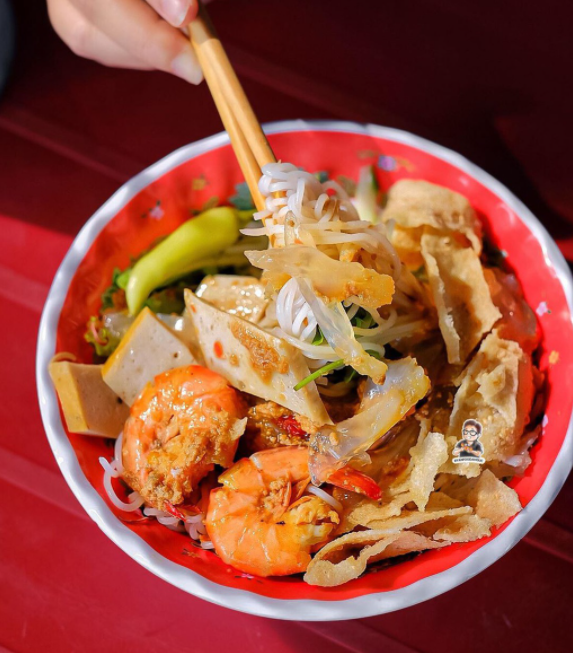 Bun giam nuoc - a rarely known Hue's local dish (Photo: Bep Vang)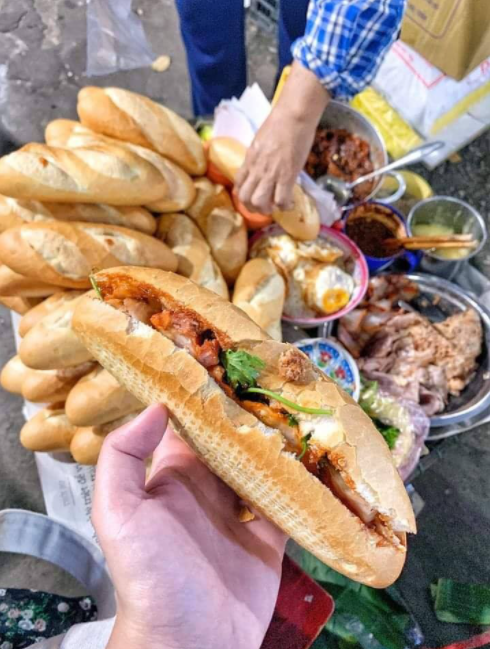 Banh mi in Hue. (Photo: Bep Vang)
Hue was the seat of the Nguyen Dynasty, the last royal family to rule the country from 1802 to 1945. It is home to royal tombs, ancient palaces, and pagodas that attract millions of foreign visitors every year.
Currently, Thua Thien-Hue has five world heritages, including Hue's Complex of Monuments, Nha nhac or royal court music in Hue, Nguyen Dynasty woodblocks, Nguyen Dynasty documents, and literature on Hue royal architecture.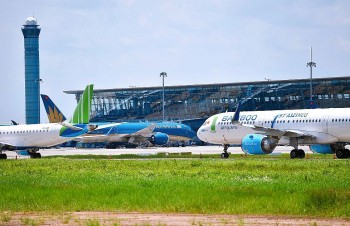 Economy
Vietnam Business & Weather Briefing (August 9): Vietnam's economic growth is expected to reach 7.5% in 2022, new securities accounts hit a near two-year low in July.