Vietnamese - Polish couple wearing Nguyen Dynasty costume for snowy wedding pictures in Canada
Thanh Tu and her future husband wore Nhat Binh, Ao Tac - Vietnamese traditional clothes, taking a photo set under the snow of Canada to introduce Vietnamese traditional costumes to her international friends.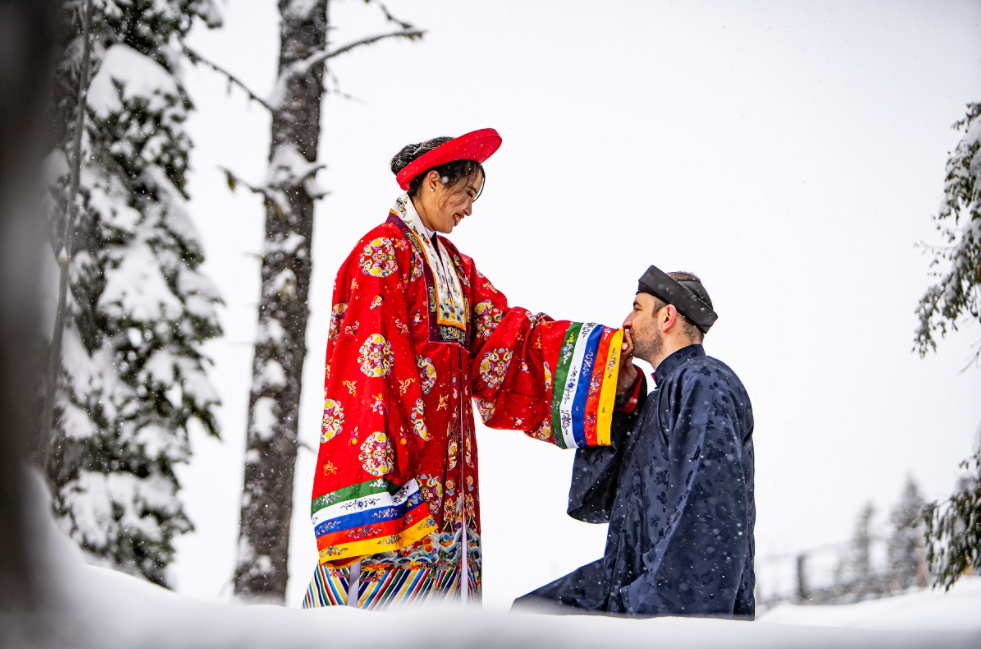 Photo: VN Express
In the winter of 2020, as their wedding had to be postponed due to Covid-19, Chu Hoang Thanh Tu (32 years old, Hanoian) and her boyfriend Marcin Sojka (40 years old, Polish, residing in Canada) decided to travel to the West Coast of Canada, a famous site for winter sports activities. In the winter, its majestic mountains, forests, waterfalls, and rivers are all covered with white snow.
As a person who loves taking pictures, Thanh Tu took a wedding photo set here, wearing Nhat Binh (square-collared garb) and Ao Tac ( A variant of Ao Dai) costumes. Many foreigners were very excited when seeing the couples in these costumes and ask to take pictures with them.
"I am very proud to introduce to my friends that in addition to ao dai, Vietnam also has other kinds of traditional costumes that are very beautiful and sophisticated. Especially in the white snow, the colorful outfits really stand out" she said. Regarding the idea, Thanh Tu shared that at first, she wanted a wedding in Vietnamese traditional style. She planned to wear ao dai at the wedding. However, when seeing Nhat Binh, she "fell in love immediately" and decided to choose this outfit.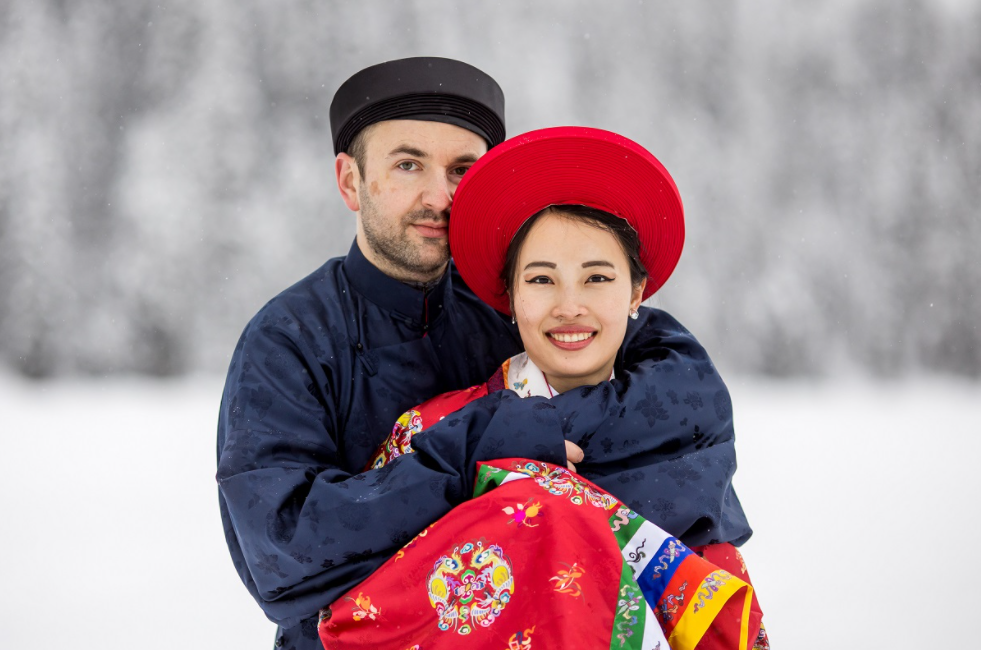 Photo: VN Express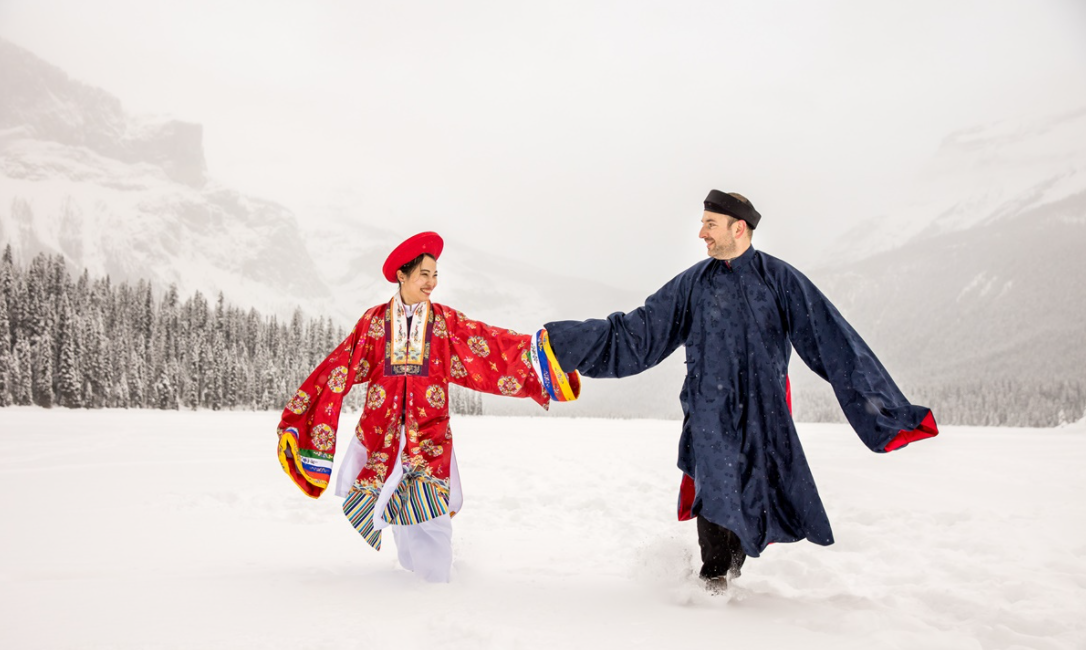 Photo: VN Express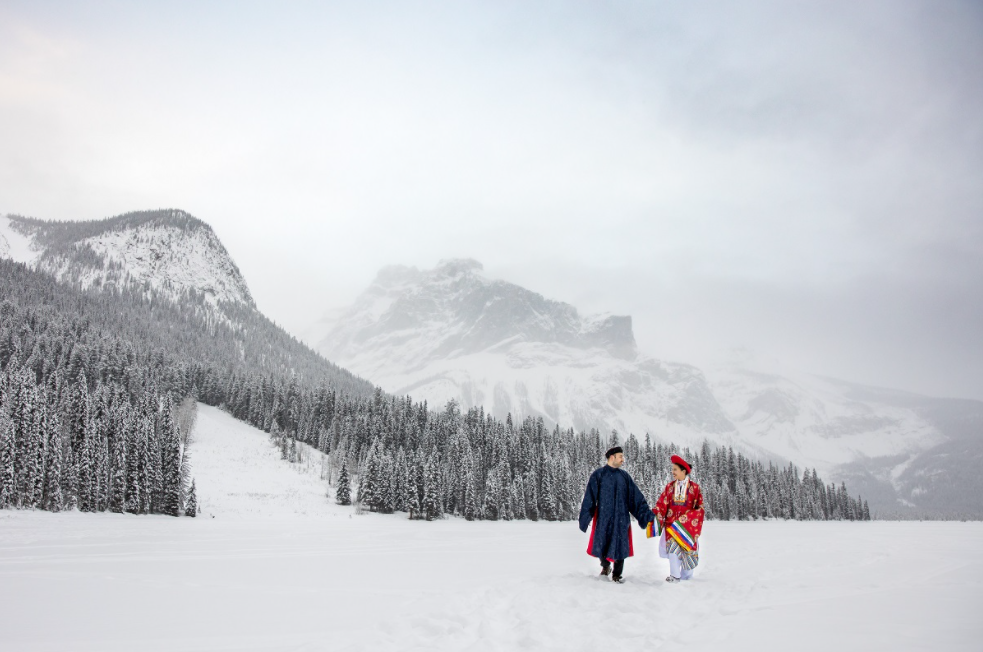 Photo: VN Express
Fell in love through travel trips
In 2016, Thanh Tu went to Canada to study. With the desire to explore new lands, she often uses Tinder to find friends who share her interests. By chance, she saw Marcin's photo showing him playing indoor mountain climb - a sport Tu loves, so she decided to ask him for that indoor mountain climbing site's address.
On the first meeting, Marcin was extremely impressed to learn that Thanh Tu used to ride a motorbike across Vietnam in 2014. This is also his dream for a long time as he saw a Canadian TV channel introduced Vietnam. He then fell in love with this independent and humorous Asian girl. As for Thanh Tu, she also had feelings for the polite guy who always cared about other people's feelings.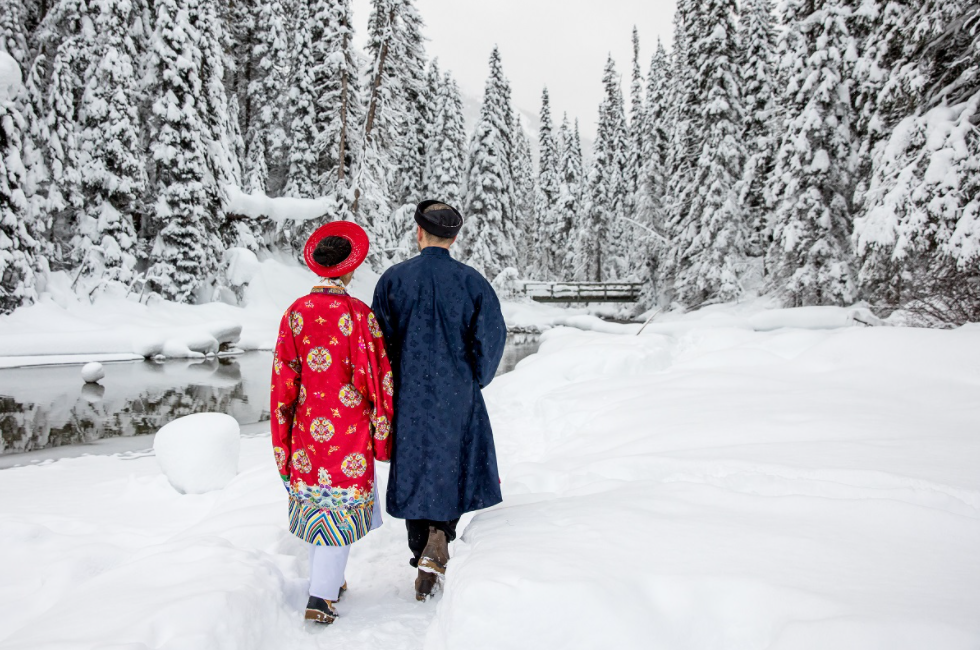 Photo: VN Express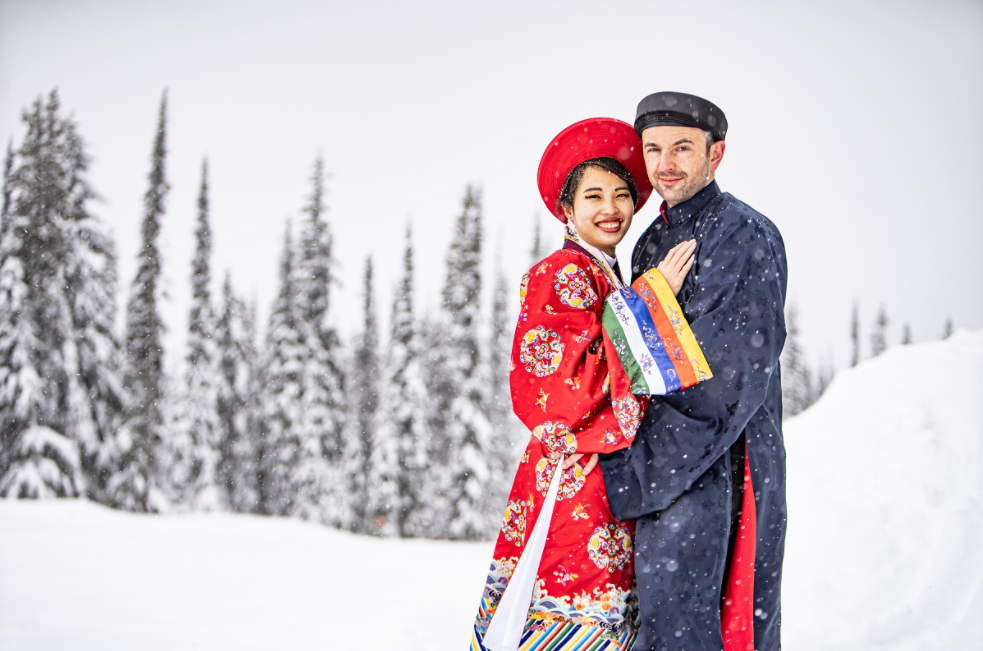 Photo: VN Express
The two have been traveling to many places together. Marcin shared that he liked the beautiful seas of Vietnam, the ancient beauty of Hanoi, but he loved Ninh Binh the most because of its majestic mountain scenery. He was impressed with the boatman, an elderly local woman, who, despite her short stature, can control a boat carrying such a tall man like him. "I like Vietnam very much. It feels like in the previous life I was born Vietnamese. However, I am sad to see that the beautiful beaches of Vietnam are full of garbage," he said.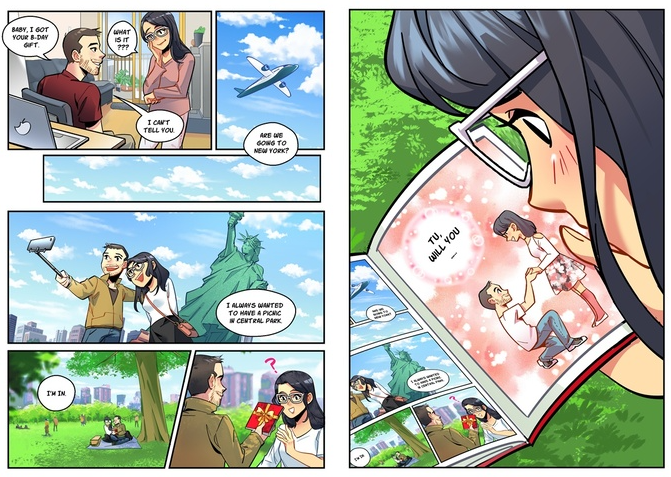 Marcin hired an artist drawing a comic book to propose to Tu. (Photo: VN Express)
In 2019, Marcin gifted Thanh Tu a surprise trip to New York, the USA for her 31-year-old birthday. Previously, he hired an artist to draw a comic book to propose to the girl. Thanh Tu was surprised seeing Marcin got down on one knee, asking her to marry him. The two currently plan that when it is able for them to return to Vietnam, they will hold an official wedding, and travel to Ninh Binh, Hoi An, Da Nang with family and friends.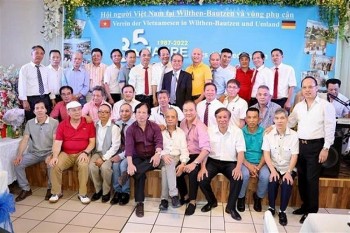 Economy
The Overseas Vietnamese Association in Wilthen - Bautzen and surrounding areas in Germany held a get-together on the occasion of the 35th anniversary of Vietnam - Germany labour cooperation.