Hue – Hoi An Top Gear Motorbike Tour Among World's 25 Best Travel Experiences
A top gear motorbike tour from Hue to Hoi An has been ranked 12th on the list of the world's 25 best travel experiences, according to Tripadvisor.
The 7.5-hour motorbike tour that costs US$74.77 per person takes visitors from the former imperial capital Hue to the ancient town of Hoi An allows, thus allowing them to explore famous tourist attractions in Central Viet Nam such as Lang Co Beach, Hai Van Pass, Da Nang centre, the Marble Mountains Tourist Area and Hoi An itself.
"Amazing from start to finish! So friendly, great fun. The views were epic! Such good value! It's a must if you're in Viet Nam," a Tripadvisor reader said.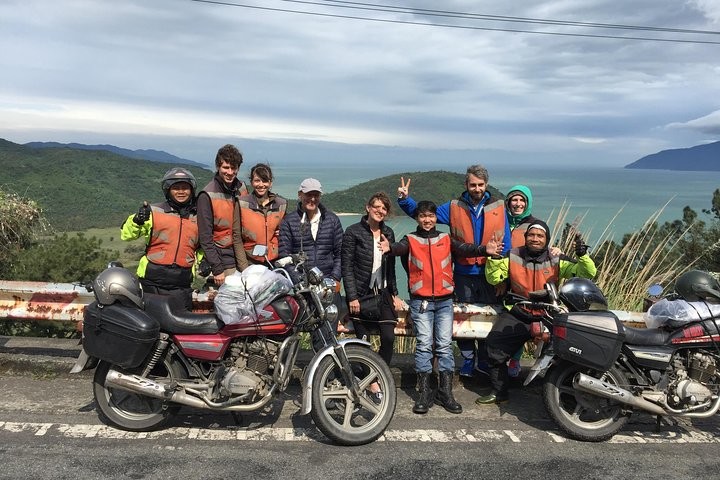 Photo: Lefamily Riders Tours/Tripadvisor
Meanwhile, a street food tour of delicacies in Ho Chi Minh City came in 14th in the top 25 travel experiences.
The list also features other world-renowned travel experiences such as a jet flight tour of Dubai, white water rafting along the Kaituna River in New Zealand, a kayak tour of Shell Key in the U.S., along with a visit to Arenales Caves and River Adventure in Puerto Rico.
Established in 2002, Travelers' Choice Best of the Best awards are the highest honor Tripadvisor bestows.
The only travel industry awards based on millions of reviews and opinions from travelers around the world, these annual awards reflect "the best of the best" for service, quality, and customer satisfaction, from hotels and accommodations to destinations, attractions, restaurants, and experiences.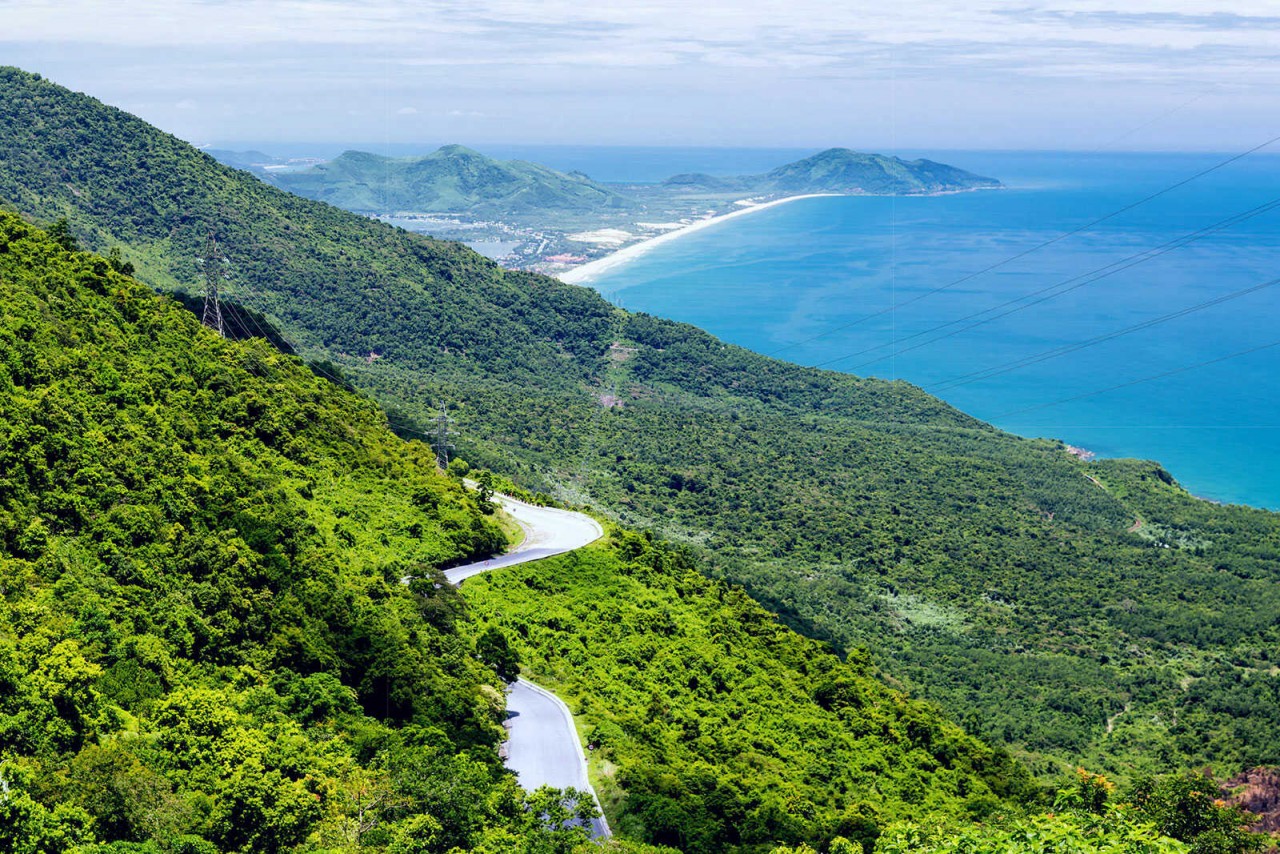 Photo: furamavietnam
The Ho Chi Minh City food tour by motorbike would take visitors around four hours to delve into the street food scene in Vietnam's southern metropolis. The tour costs from $40 per adult, including beverages, food tasting, dinner, snacks and hotel pickup, and drop-off.
"There's no better way to get into the swing of Saigon than riding a motorbike. On this private guided foodie adventure you'll sample eight separate tastings at a range of street eateries," said a Tripadvisor reader
What you can see during the tour
Hai Van Pass: Hai Van Pass or Sea Clouds Pass offers an impressive landscape of verdant mountains and clear blue skies, overlooking Da Nang City, Tien Sa Port, Son Tra Peninsula, and the South China Sea. Crossing over a spur of Truong Son mountain range between Thua Thien-Hue Province and Da Nang City, it stands at 500m above sea level, making it the highest pass in Vietnam.
The 25 kilometre-long mountain pass is popular amongst thrill-seeking motorcyclists due to its winding roads, sudden curves, and blind corners, while its lookout point offers gorgeous views of Da Nang Bay.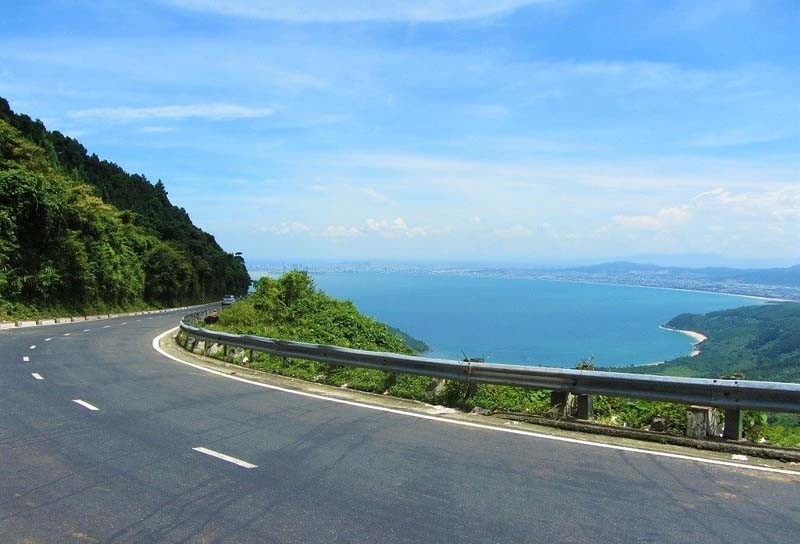 Photo: waytovietnam
Ngu Binh Mountain: Ngu Binh Mountain is also known as Ngu Mountain or Hon Mo or Bang mountain with 103 meters height on the right of the bank of Huong river. It is far about 4 kilometers from Hue city to the south. Two sides of this mountain have two small mountains: Ta Bat Son and Huu Bat Son. The Nguyen royal dynasty decided on Hue palace.
Along with the Huong River, Ngu Binh Mountain is the gift of Nature, blend with the Huong river to become the symbol of Hue nature. People usually call Hue the area of Huong River- Ngu Mountain.
Huong River: Deriving from Truong Son range, the two springs Ta Trach and Huu Trach meet at the junction of Tuan (or 'Bang Lang' used in administrative speech) and create Huong river.
Ngu Binh Mountain. Photo: thuathienhue.gov.vn
The river then flows in South-North direction past the temples of Hon Chen and Ngoc Tran and then turns North-West, meandering through the Nguyet Bieu and Luong Quan plains. Huong river then flows to the North-East of Hue city, only an echo of Truong Son mountain, and passes the place where Nguyen emperors spend their rest in peace forever.
The river of green water, which is as soft as silk, continues its itinerary, passing Hen islet and tranquil villages, crossing Sinh junction known as the capital of ancient Chau Hoa, before pouring itself into the Tam Giang lagoon, and then dissolving into the sea.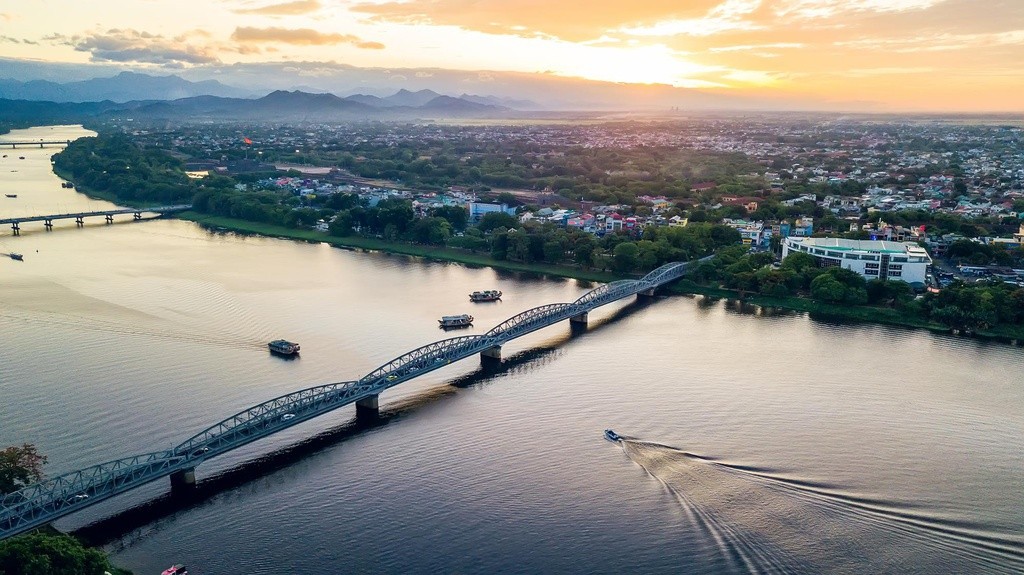 Photo: innoviet