Hungarian Photographer Brings Images of Vietnamese Culture to Fonyód City
A photo exhibition in Fonyód city in Hungary on July 16 highlights the country, people and culture of Vietnam
Photos at the opening ceremony of a photo exhibition promoting Vietnam in Fonyód city, Hungary. Photo: Vietnamese Embassy in Hungary
Attending the opening of the exhibition were the mayor, deputy mayor, a number of Fonyód city officials, deputy mayor of the city of Göd, deputy head of district 4 in Budapest, as well as officers and employees of the Vietnamese Embassy in Hungary.
Speaking at the ceremony, Deputy Mayor of Fonyód City Erdei Barnabás said it was an honor that Fonyód was the next place chosen to exhibit a series of promotional photos about Vietnam after Budapest.
He said he hoped that through this activity, people in the region as well as tourists would have the opportunity to learn more about the country, people and culture of Vietnam.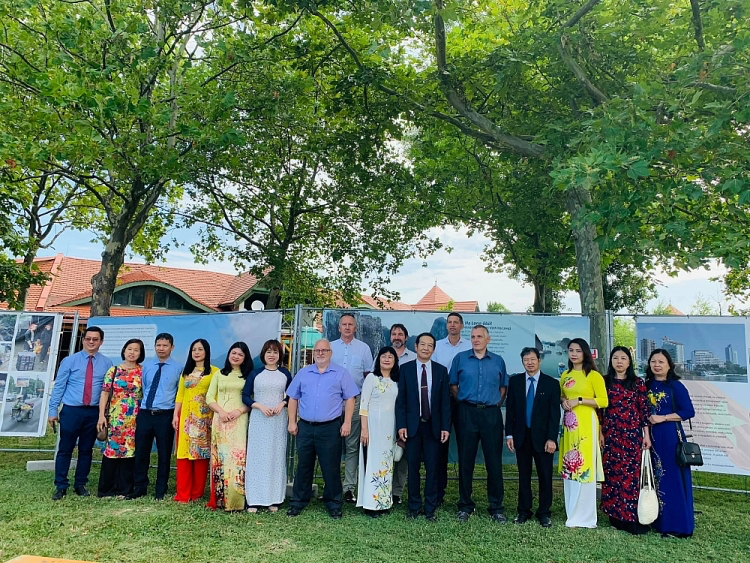 Delegates attended the opening of the exhibition. Photo: Vietnamese Embassy in Hungary
Photographer Bernolák Béla - who took the series of photos during a trip to all regions of Vietnam in 2019 - said that he really aspired to introduce a dynamic developing Vietnam with friendly, hospitable people and a unique culture imbued with national identity to many Hungarians. The set of photos is not only a product but also a gift for the people who will visit, have been to and are in love Vietnam.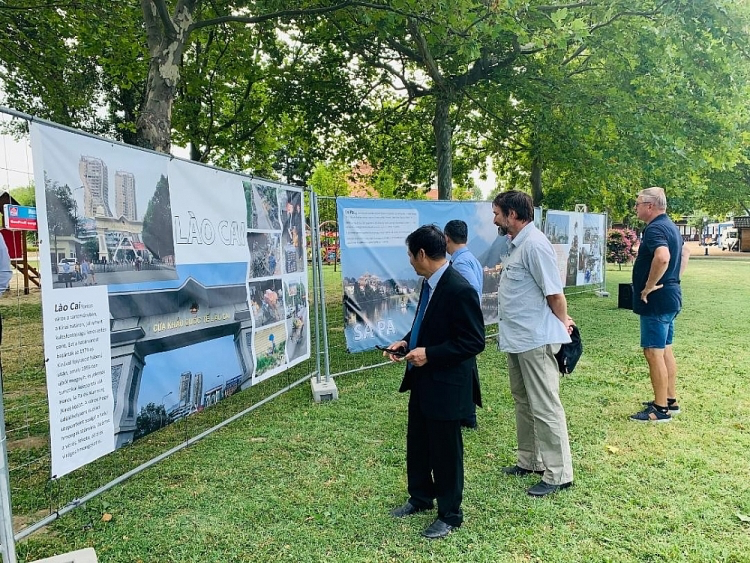 The photo exhibition attracted many viewers. Photo: Vietnamese Embassy in Hungary
A series of photo exhibitions promoting Vietnam throughout Hungary is expected to be held in 2020 to celebrate the 70th anniversary of diplomatic relations between Vietnam and Hungary. However, due to the impact of the Covid-19 pandemic and the Hungarian Government's social distancing measures to prevent and control the pandemic, the event is scheduled to held in 2021.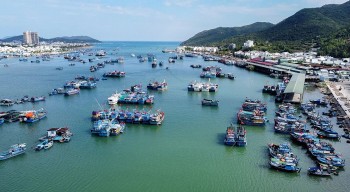 Economy
GDP growth quickened to 7.72% in the quarter ended June, beating the government's 6%-6.5% target.