Vietnam Aspires To Enhance Comprehensive Cooperation With Hungary
Vietnam treasures and wants to enhance all-around cooperation with Hungary - the country's first comprehensive partner in Central and Eastern Europe.
National Assembly Chairman Vuong Dinh Hue. (Photo: VOV)
During his online talks with Speaker of the Hungarian National Assembly László Kövér, which was held on July 12, Vietnam's Chairman of the National Assembly Vuong Dinh Hue said Vietnam greatly valued and wished to step up multi-faced cooperation between the two countries.
Vuong Dinh Hue thanked Hungary for supporting the signing and ratification of the EU-Vietnam Free Trade Agreement (EVFTA) and being the first member state in the EU to ratify the EU-Vietnam Investment Protection Agreement (EVIPA), giving a positive signal to push the remaining countries to ratify this agreement.
Hue spoke highly of the fact that Hungary has considered Vietnam a priority partner in its official development assistance (ODA) policy, with preferential loans worth 440 million EUR committed to projects in the priority fields for bilateral cooperation. He also welcomed the establishment of the Hungarian culture and community center in Vietnam, VNA cited.
He praised both nations for offering mutual support at multilateral forums and thanked the Hungarian Government for backing Vietnam to be elected to the United Nations Security Council for the 2020-2021 term as well as to the United Nations Human Rights Council for the 2023-2025 term.
Vietnam is willing to serve as a bridge for Hungary to expand its cooperative relations with ASEAN member states and vice versa. The nation wants Hungary to continue to support and promote stronger relations between Vietnam and EU members as well as member countries in the region, Hue went on to say.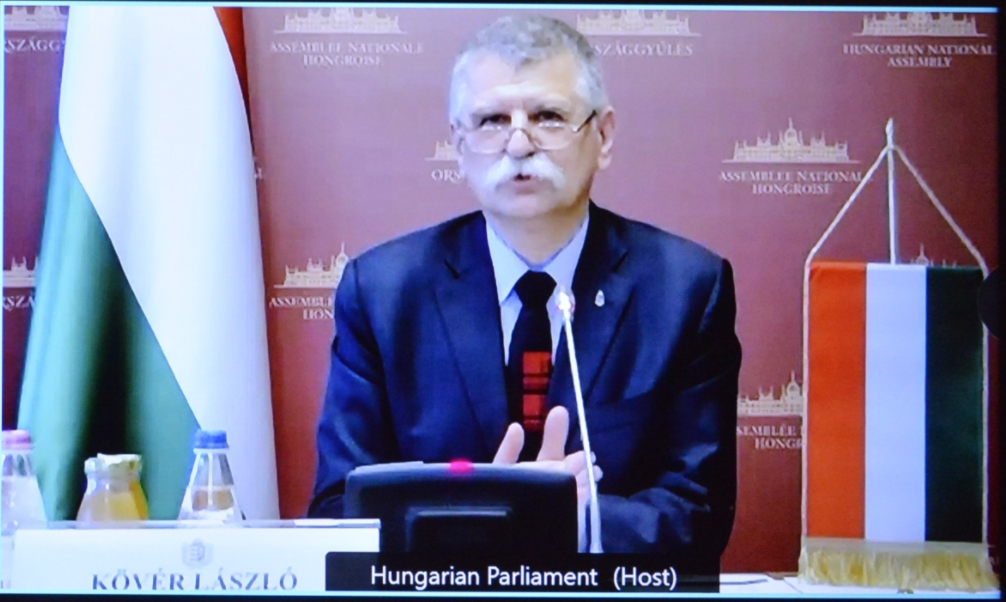 Speaker of the Hungarian National Assembly László Kövér. (Photo: VOV)
For his part, Kövér expressed his hope that Vietnamese and Hungarian competent agencies will further discuss mechanisms to promote bilateral cooperation in various spheres, including information technology and telecoms, during a meeting of the joint committee of the two governments in October. Vietnamese firms should regard Hungary as a bridge to boost their investment in Europe, he suggested.
Both sides rejoiced over new development steps in bilateral economic ties, saying that despite the Covid-19 pandemic, last year's two-way trade still reached roughly US$ 1.3 billion last year, up 40% from the previous year.
The top Vietnamese legislator highly appreciated the positive developments in bilateral relations over the past time, which were reflected in a series of meetings between the two countries' senior leaders, VOV reported.
Notably, on the occasion of Party General Secretary Nguyen Phu Trong's visit to Hungary in 2018, the two sides agreed to upgrade their relations to a comprehensive partnership, demonstrating leaders' determination to deepen bilateral cooperation moving forward.
However, they said, the bilateral trade has remained unstable and yet to match the potential of the two countries. Regarding legislative ties, they agreed to maintain the exchange of all-level delegations, and continue their mutual support and sharing of experience in the law building, supervision over the operations of the State apparatus, and personnel training.
The two sides will also organize more symposiums and increase exchanges between friendship parliamentarians' groups, and female and young legislators, to raise mutual understanding and strengthen the ties between the two legislatures while beefing up cooperation and mutual support at multilateral forums.
The leaders shared the view on the important role of the Vietnamese community in Hungary in people-to-people diplomacy. They exchanged invitations to visit each other's countries. Both accepted the invitations with pleasure and pledged to make the visits at an appropriate time.
World
Mattarella is Italy's 12th president and head of state since the country became a republic after the Second World War.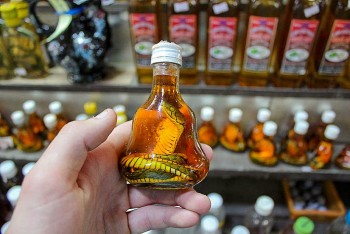 Multimedia
A trip to Vietnam can be exciting, and many activities and things to explore during your journey. Here is top 10 crazy experiences that you must try once before 30, which we promise you will not regret it.
Handbook
Choosing the best superhero films of all time is no easy task. Let's scroll down to find out the best ones we've listed.