Hungary Hopes to Receive More Guest Workers from Vietnam
Hungary has agreed to quickly issue foreign worker visas to nine countries and Vietnam is at the top of the list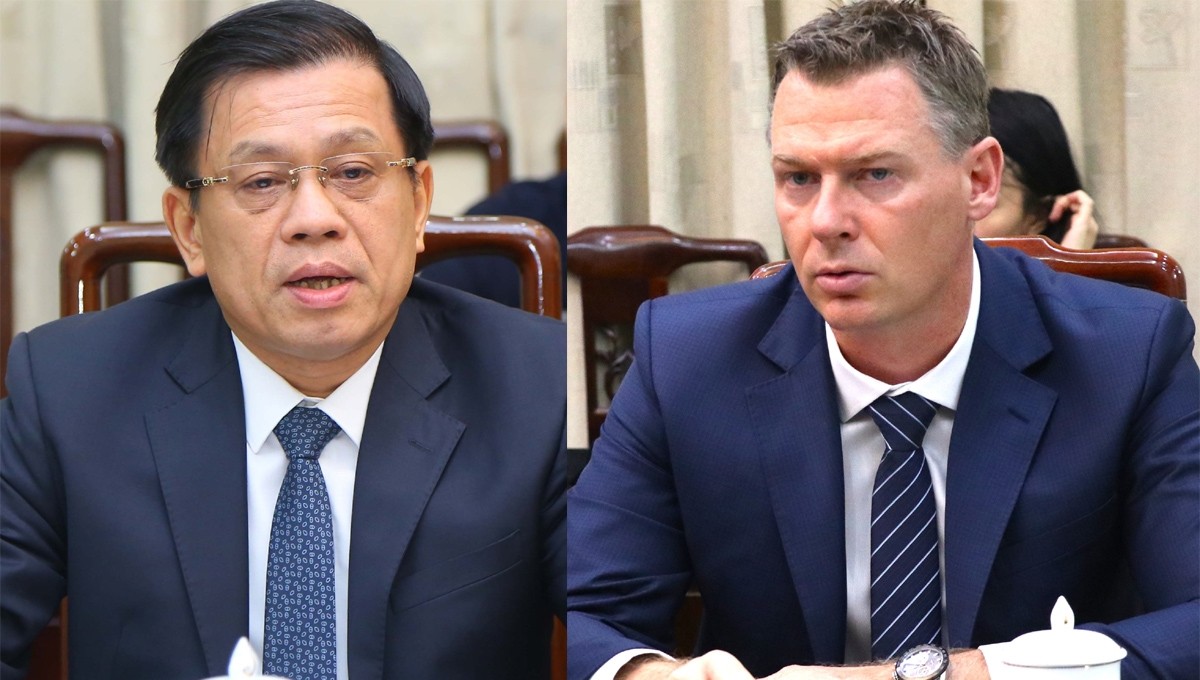 Deputy Minister of Labour, Invalids and Social Affairs Nguyen Ba Hoan (L) expects to expand labour cooperation between Vietnam and Hungary during a recent meeting with Juhas Csongor, general director of Hungary's Prohuman Company. Photo: MOLISA
Vietnam's Deputy Minister of Labour, Invalids and Social Affairs Nguyen Ba Hoan on June 7 had a meeting with Juhas Csongor, general director of Prohuman Company (Hungary) to discuss the possibility of bringing Vietnamese workers to Hungary, reported VOV.
During the meeting, Hoan affirmed that the Vietnamese Government cares and introduces preferential policies to support its citizens in working abroad under labour contracts.
Currently, Vietnamese workers are being accepted by many European countries such as Germany, Romania, the Czech Republic, and Bulgaria to work as technical workers, nurses, and orderlies.
"For the Hungarian market, we support businesses in expanding and signing contracts with their partners to send workers to Hungary," said Hoan.
Up to now, 16 Vietnamese enterprises have been licensed to send Vietnamese labourers to work in Hungary. Nearly 1,100 out of more than 2,500 applicants have left for work in the Central European nation in the fields of agriculture, food processing, and construction. They all have good incomes and enjoy social welfare regimes in their host country.
To increase the number of Vietnamese people going to work in Hungary, Deputy Minister Nguyen Ba Hoan said his ministry has asked its Department of Overseas Labour Management to direct licensed enterprises to ensure the recruitment and training of workers before leaving the country.
He also revealed that Vietnam and Hungary are now working on a labour cooperation agreement to be signed in the near future.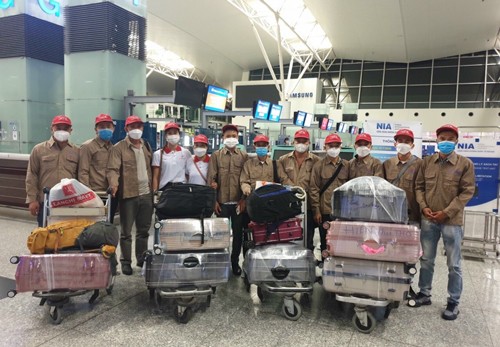 Vietnam seeks to send more guestworkers to Hungary.
Juhas Csongor, general director of Prohuman, noted Hungary is experiencing a period of population aging and it therefore desires to receive skilled foreign workers, especially in the fields of agriculture and industry.
Currently, Hungary has agreed to quickly issue foreign worker visas to nine countries and Vietnam is at the top of the list, he informed.
He praised Vietnamese workers for their hard work and rule obedience, and hoped more Vietnamese workers would be accepted in Hungary in future.
Vietnam aims to send 90,000 labourers abroad to work under contract, while expanding the market for Vietnamese labour to Europe and Australia in 2022, VNA reported.
Due to Covid-19 impacts, last year, Vietnam completed only 50% of its yearly target in labour export with 45,058 workers sent abroad. Thanks to wide-scale vaccination against Covid-19 and the changes in pandemic control strategies towards adapting to the pandemic, many countries have opened their doors for foreign workers, including those from Vietnam.
As of March 15, 2022, Vietnam had sent 2,026 labourers abroad to work under labour contracts, including 451 to Japan, 363 to Singapore, 325 to the Republic of Korea, 248 to Taiwan and 99 to Hungary.
In Europe, nine countries – Poland, Lithuania, Hungary, Bulgaria, Cyprus Republic, Turkey, Slovakia, Belarus and Portugal - have accepted workers from Vietnam. Many labour suppliers are recruiting up to thousands of labourers for jobs overseas.
The Department of Overseas Labour held that the target of labour export for this year is reachable. This year, it will focus on reaching new labour cooperation contracts for markets where workers are paid with high and stable wages, while conducting training for workers and preparing necessary conditions for them to meet the requirements of the host markets.
Besides traditional markets such as Japan, the RoK and Taiwan, the department will try to make inroad into promising markets like Germany, Russia, Australia and Israel.