Hungary – Vietnam strengthen relationship through multiculture
To date, the relationship between Hungary – Vietnam has lasted for 70 years (1950 – 2020). This bond leads to various intercultures and flourished movements in all aspects. Therefore, in order to celebrate, an anniversary will be held.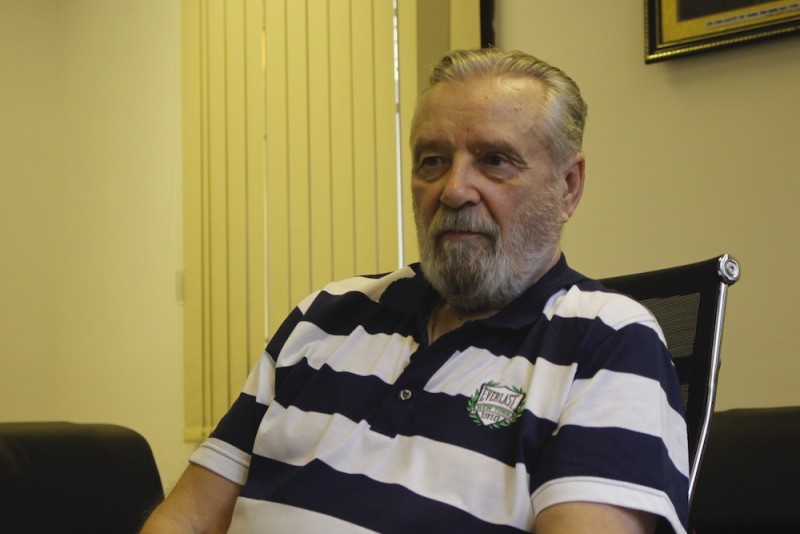 Mr. Botsz Laszlo, Chairman of the Hungary - Vietnamese Friendship Association. (Photo: thoidai)
In particular, in September 2018, the relationship between the two countries was raised to a "comprehensive partner", creating a higher development framework, creating motivation to deepen traditional relations, multifaceted cooperation, increasing enhance mutual understanding and trust between leaders and people of the two countries.
On this occasion, Mr. Botsz Laszlo, Chairman of the Hungary - Vietnamese Friendship Association shared about the Association's main activities in 2020, during his visit to Vietnam in late February and early March.
Replying the to the anniversary of the establishment of diplomatic relations between the two countries, the Hungary - Vietnam Friendship Association will organize a trip around the major cities of Hungary such as Budapest, Debrecen, Miskolc, Pécs to propagate about the relationship. friendly relationship between Vietnam and Hungary.
In addition, the Vice President of the Hungary - Vietnam Friendship Association, who spent 13 years working at the Hungary Embassy in Vietnam, will host meetings and exchanges in the country to tell diplomatic stories for 70 years. establishing the relationship of the two countries. For military events in the exchange forum, we always praise and admire the spirit of national liberation of Vietnam.
In May 2020, we will also launch a book of more than 400 pages, including about 500 photos, articles about Hungarian soldiers who have had time to live in Vietnam while working at the Peacekeeping Commission. Among them are some previously classified documents, currently publicized about the war in Vietnam, especially the memories of Hungarian soldiers living and fighting on this battlefield.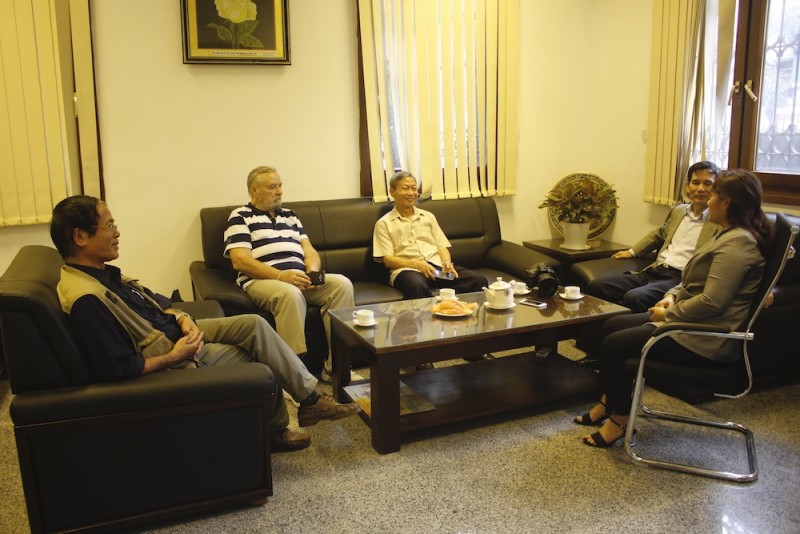 The members in the Hungary – Vietnam Association gathered during the Chairman's trip. (Photo: thoidai)
Furthermore, a Hungary translation of the story, named "The sorrow of battlefield" by author Bao Ninh (Vietnam) is expected to be released after 3 short documentaries about Vietnam were finished.
Relations between the two countries have been warmed up in the last 10 years. It can be understood that it is thanks to the common voice of the leaders of the two countries. Therefore, we need to try to find programs to understand and carry out the love between the two countries.
"The biggest is the realization of actions that strengthens the bond between the two countries. Whatever you think, try to deploy. Keep moving forward!", the Chairman said./.
Vietnam, Hungary step up all-round cooperation

Vietnam and Hungary have agreed to boost comprehensive collaboration across politics, economy-trade, science-technology, culture, tourism, finance, agriculture, and security-defence to mark the 70th anniversary of ...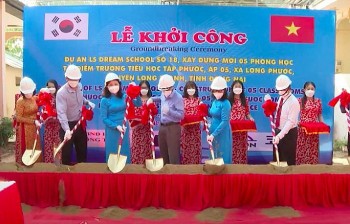 Friendship
The Union of Friendship Organizations of Dong Nai Province and COPION (Co-operation & Participation In Overseas NGOs) kicked off another LS Dream School project in the southern province.