Nobody expected 2020 to be like this. All media channels encouraging people to stay at home. All theaters, cinemas, gyms, and museums being closed. All hospitals around the world filled with people, some even unable to help others. It seems like everything has stopped in the great pandemic of the 21st century—coronavirus. One artist decided to show us how to adapt to these uneasy and extreme times.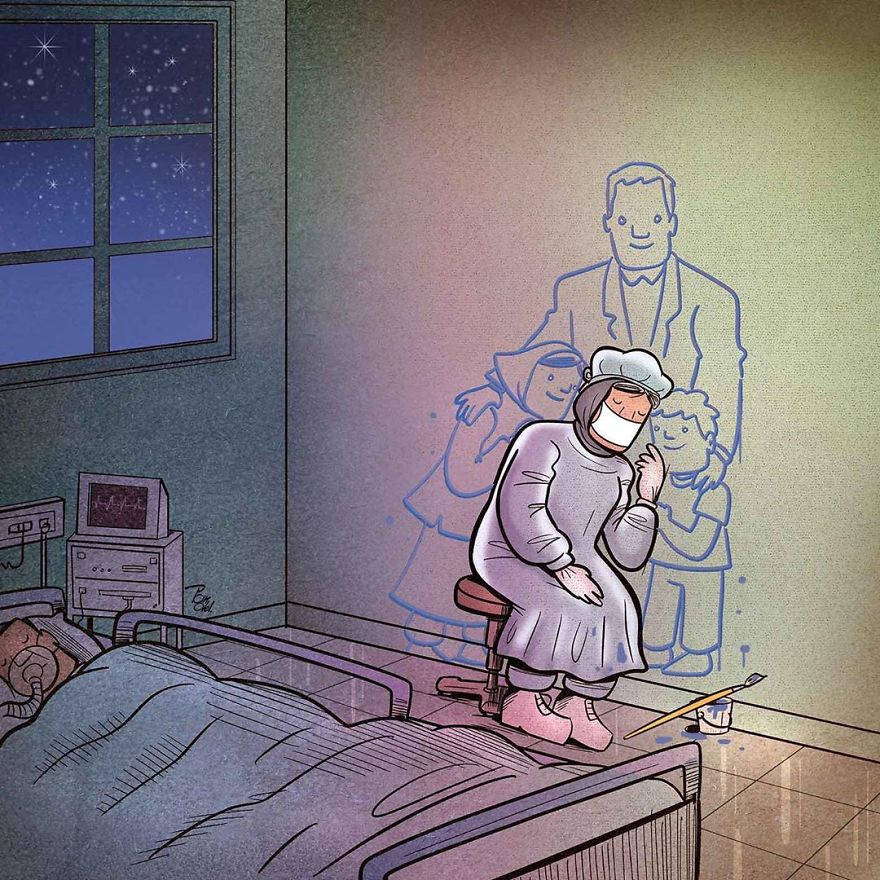 Who cares for the caretakers?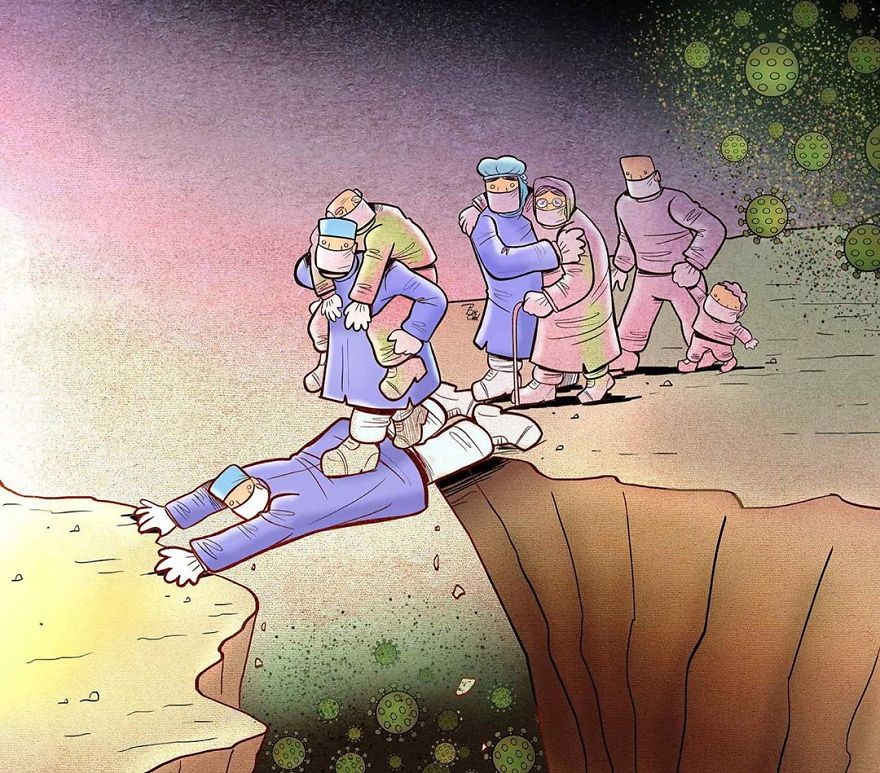 The paint shows how harsh the situation is when doctors worldwide are coping with in the Covid-19 battle
His illustrations capture the harsh reality of those who sacrifice themselves to take care of us—doctors, policemen, firemen, and nurses. They are the protagonists of these illustrations that we must respect.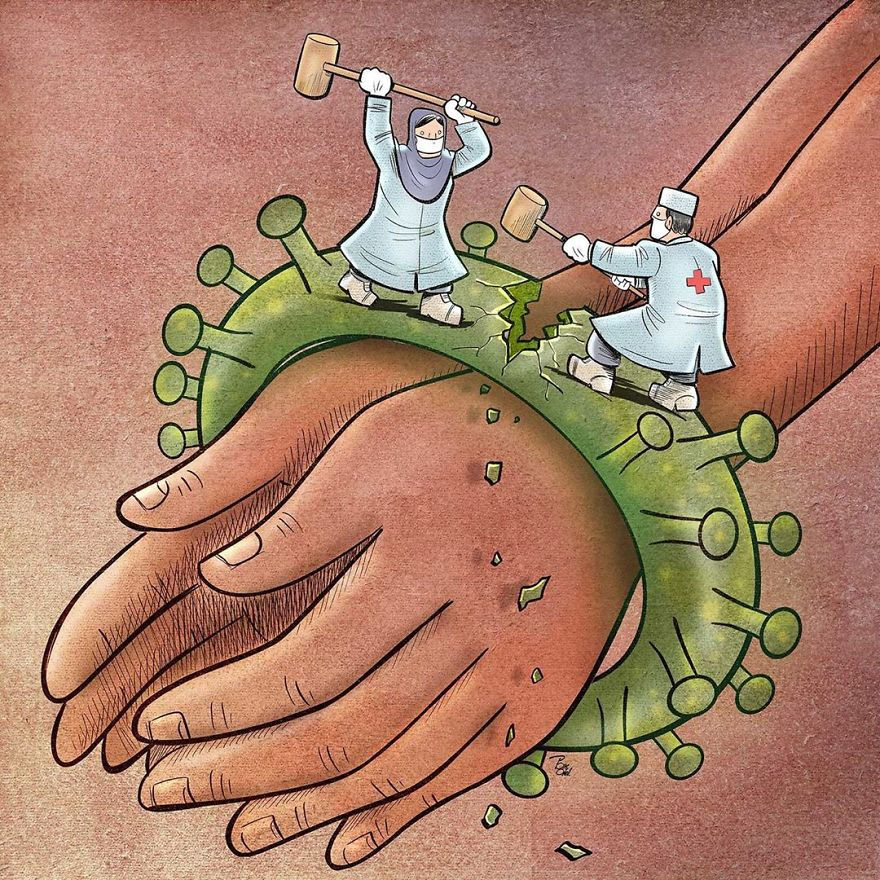 Doctors are making their best efforts to save people's lives.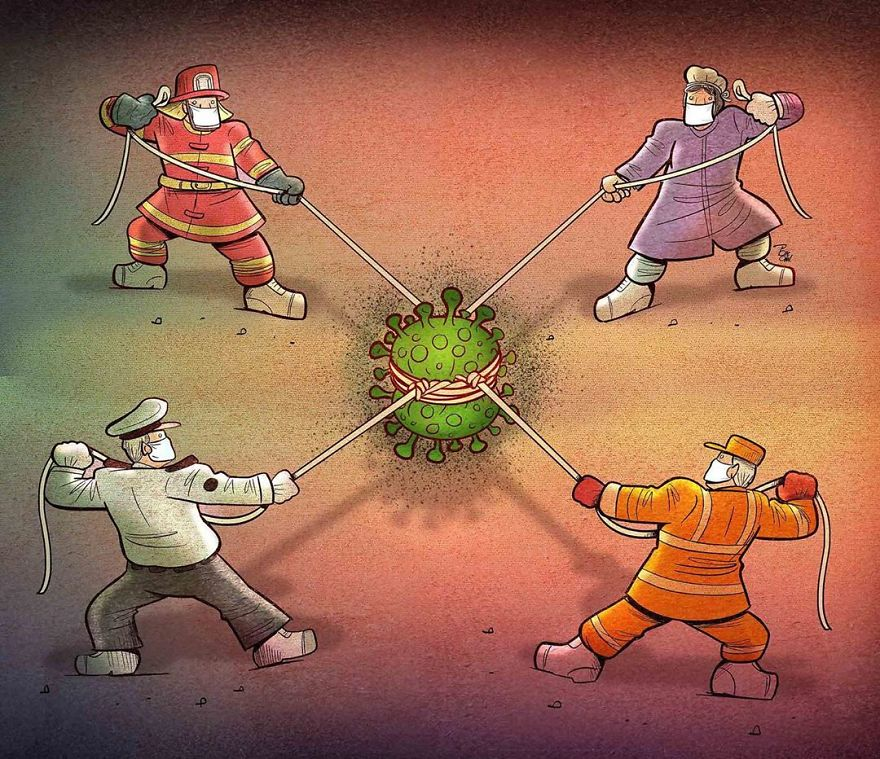 As we fight the virus, we cannot let fear go viral.
Pakdel masterfully highlights the power of solidarity, empathy, and protection for one another. His characters convey all kinds of feelings and appeal to surreal, imaginary situations that reflect on today's world—a group of doctors holding the arrows of the clock to wait for the vaccine, a doctor and a nurse trying to break the chain of the coronavirus from a patient's hand, and another doctor sacrificing himself to defend a group of patients from the deadly virus.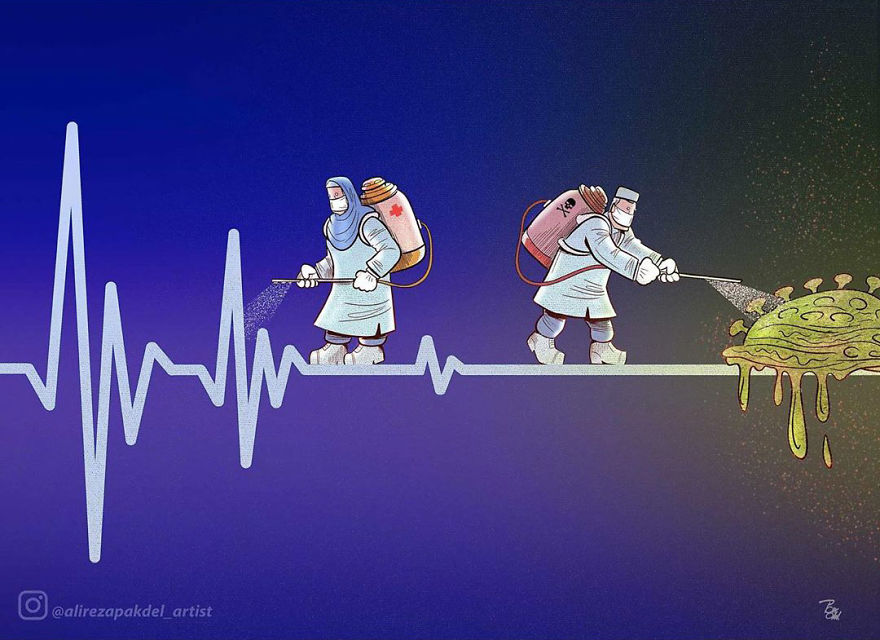 Medical staffs are working nights and days to combat the novel respiratory virus.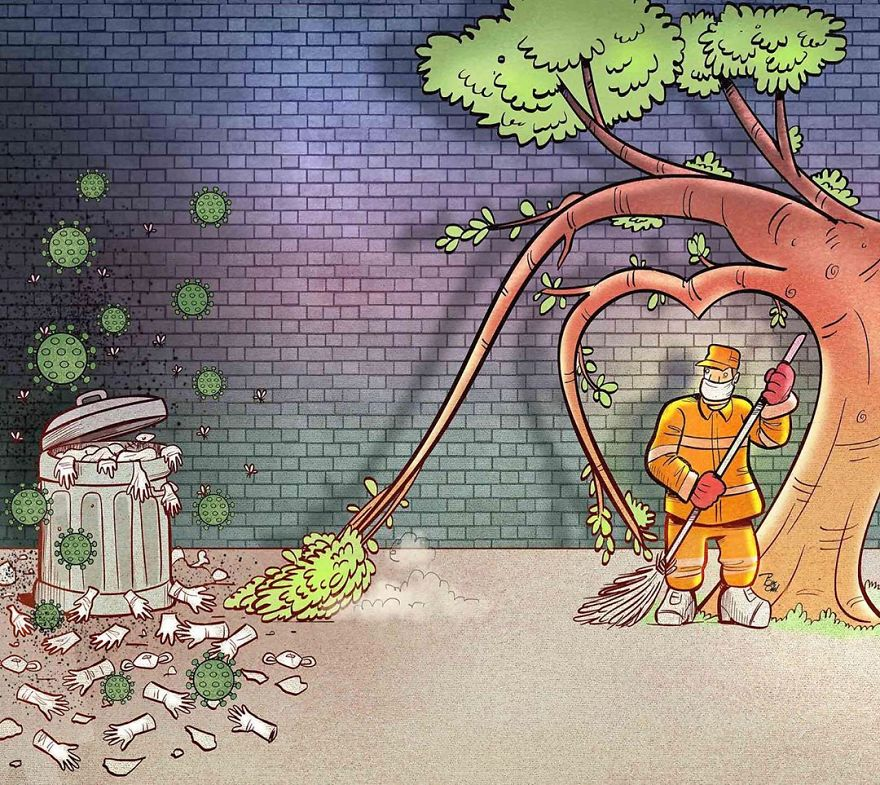 Sanitation workers are also vulnerable.
Boredpanda