Improving Vietnam's aquaculture production and management in the digital age
The Directorate of Fisheries under Ministry of Agriculture and Rural Development (MARD) and the Mekong Delta Climate Resilience Programme (MCRP) implemented by German Corporation for International Cooperation GmbH (GIZ) on November 12 co-organized the Aquaculture Roundtable Dialogue (ARD) on "Digital transformation for improvement of aquaculture production and management in Vietnam".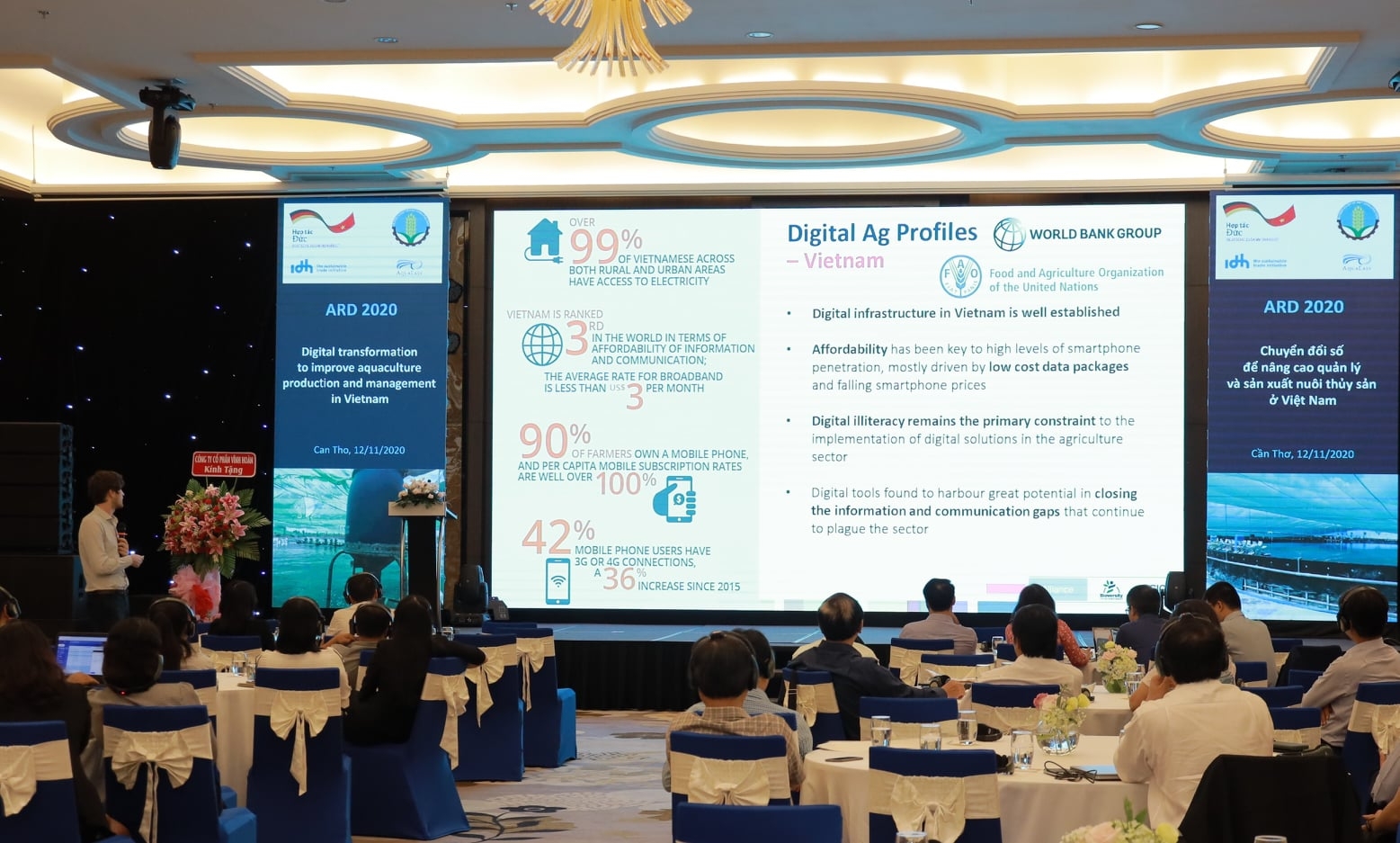 At the event. Source: GIZ in Vietnam
Aquaculture is the fastest growing food industry in the world. Seafood suppliers around the world and specifically in Vietnam, still have many development opportunities before the perpetually rising global demands for seafood is met.
ARD 2020 is an opportunity for Government, SMEs, and all parties to share experiences and learn about digitalization, digital transformation and Internet of Things (IoT), assess the situation of digital technologies application in aquaculture management and production.
Digital transformation with the application of both simple and modern equipment and information technology helps to systematize the farming area data, support traceability, environmental and disease management, contribute to reducing workload and increasing accuracy in monitoring.
How to enhance the value and competitiveness of Vietnamese aquaculture products is the top priority of MARD. Digital transformation is a process that requires the participation and coordination of different stakeholders to develop a strategy and specific plan. Besides, the participation of all parties in the digital transformation process will help to maximize the transparency of information flow, strengthen linkage of the supply chain, demonstrate the cooperation of public and private sectors, contributing to the implementation of Decision 749/QD-TTg dated 03/06/2020 by the Prime Minister on the "National Digital Transformation Program to 2025, vision to 2030". The program sets a target for the digital economy to account for 20% of GDP by 2025 and 30% by 2030.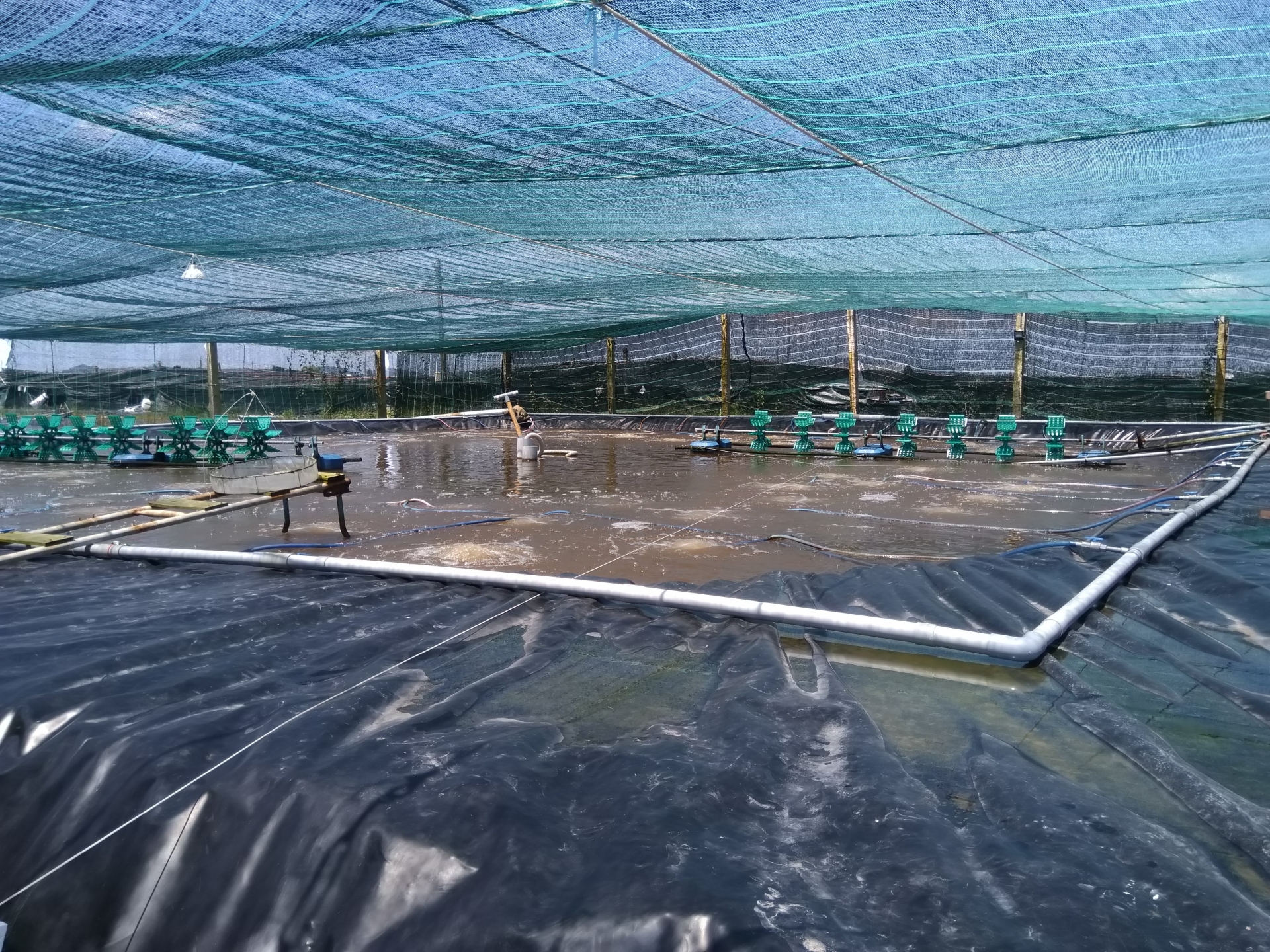 illustrative image. Source: Internet
The Aquaculture Roundtable Dialogue (ARD) is an initiative of the Directorate of Fisheries (D-FISH) and GIZ within the framework of the Fisheries Public-Private Partnership group (Fisheries PPP), which belongs to Partnership for Sustainable Agriculture in Vietnam (PSAV), since 2014. ARD is an annual forum to discuss and share initiatives for the development of aquaculture in Vietnam.
Vietnam's seafood exports in the first 10 months were worth 6.87 billion USD, and full-year exports are expected to be 8.4 billion USD, a 2 percent decrease from 2019.
However, seafood exports by Mekong Delta provinces are picking up after a lull caused by the COVID-19 pandemic./.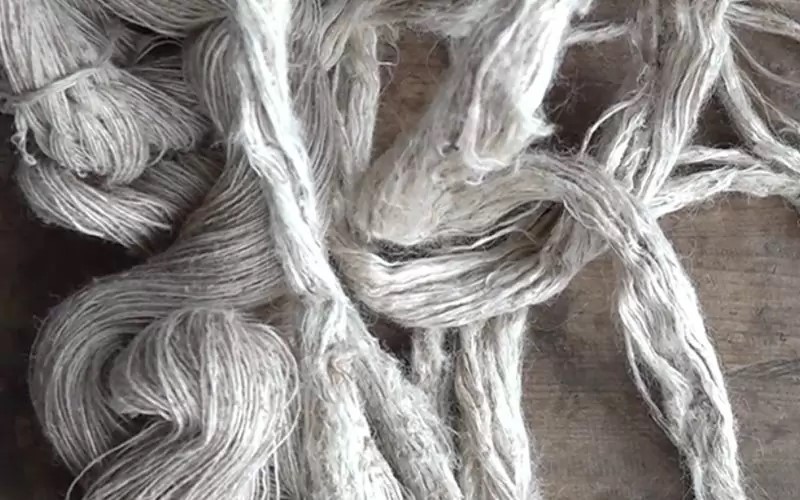 Economy
Nettle plant has traditionally been used to make ropes, jackets, bags and blankets among others. The practice of making yarns from nettle plants lost its popularity in many parts of the country after cotton became easily available. But in Lauri Gewog of Samdrup Jongkhar, people are not only keeping the tradition of producing nettle yarn alive but also making a good income from its sale.
March 28, 2023 | 16:00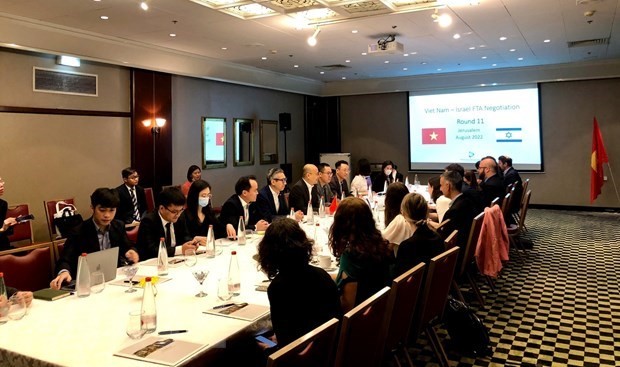 Economy
The signing of Vietnam - Israel Free Trade Agreement will open up many opportunities for Vietnamese businesses, and also new challenges when approaching this market.
March 28, 2023 | 15:15