"Worth-try" appetizing seafood on Cat Ba Island, Northern Vietnam
Traveling to Cat Ba Island in Hai Phong, Northern Vietnam, tourists not only have the opportunity to admire the pristine natural beauty but also sample mouth-watering seafood. Below is the best seafood on this island.
Horseshoe crab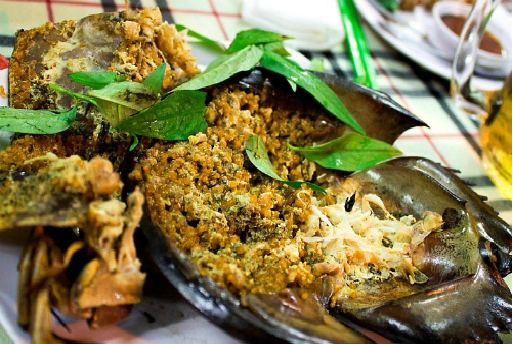 The grilled horseshoe crab is a specialty of Cat Ba Island Photo: VNExpress
Cat Ba Island is home to Horseshoe crab (Sam biển). The horseshoe crab here is believed to be higher-protein and much cheaper than one on other islands.
The grilled horseshoe crab, especially its grilled eggs are favored by many diners. The salad horseshoe crab, sweet and sour horseshoe crab, or boiled horseshoe crab are also preferred. Tourists can enjoy horseshoe crab with sour pomelo, pickled radish, roasted peanuts, herbs, fried onion and dip into chili and garlic fish sauce, according to Tap Chi Du lich (Travel Magazine).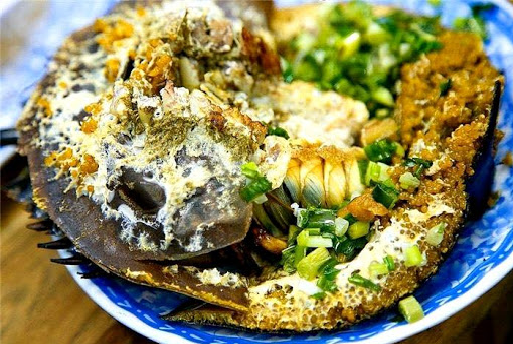 Photo: Bao Quang Ninh
The horseshoe crab has currently not been sold in the island market since they are so difficult to catch. Visitors can go to restaurants to enjoy horseshoe crab with a price of 500,000 - 700,000 VND (US$22- US$ 30) for a pair.
Grouper fish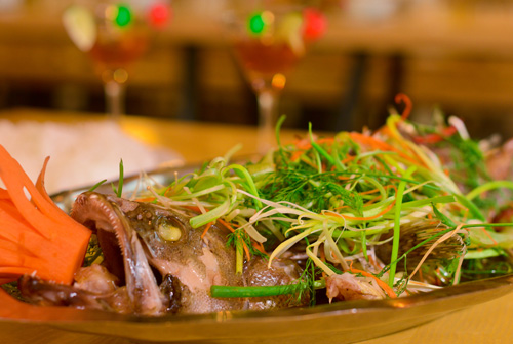 The grouper dish Photo: 24h
The grouper has a fatty, crispy skin as well as rich-nutrition meat. The grouper can be processed in many ways such as making salad, porridge, grilled, steamed, hot pot, sweet and sour sauce.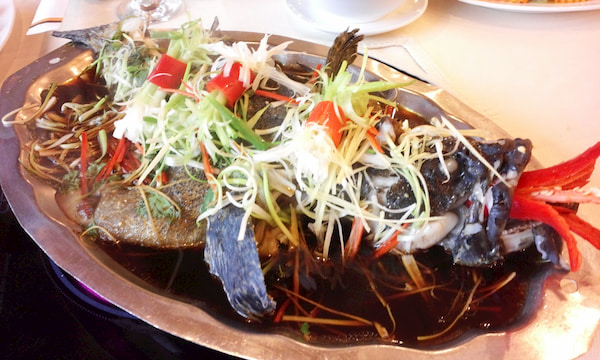 Photo: Halo Travel
The restaurants and eateries on Cat Ba Island all offer grouper dishes. Visitors can also follow fishermen to catch groupers or buy at markets for about 350,000 VND/ kg (US$15).
Geoduck
Cat Ba Archipelago offers favorable conditions geoducks to grow; therefore, they are more delicious than ones on other islands.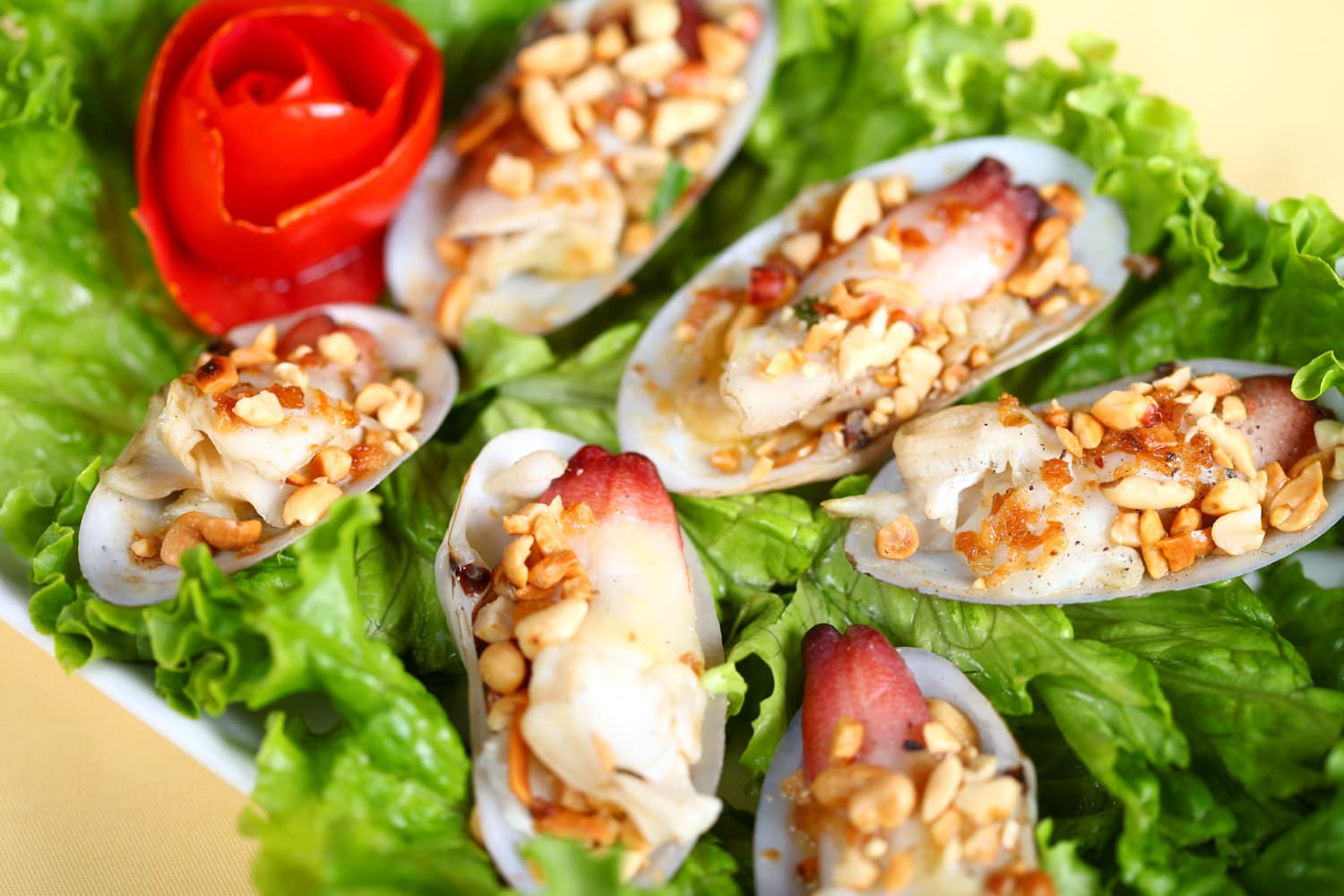 Geoduck dish Photo: DulichkhatvongViet
Geoducks are often grilled, steamed, salad or porridge, etc especially steamed ones are preferred by many people. Geoduck dishes are served with garlic, dried onion, spring onion, pepper, and fish sauce.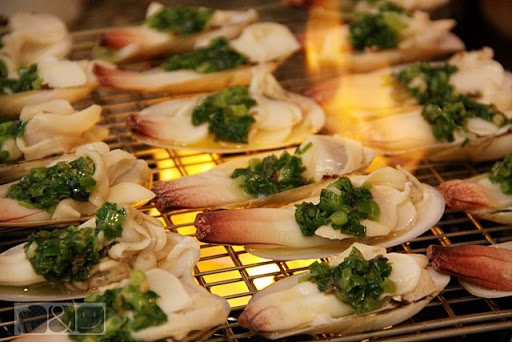 Photo: DulichdaoCatBa
The price of small-sized geoducks is from 220,000 VND/ kg (US$9.5), bigger-sized ones are from 250,000 VND (US$ 10.8).
Mantis shrimp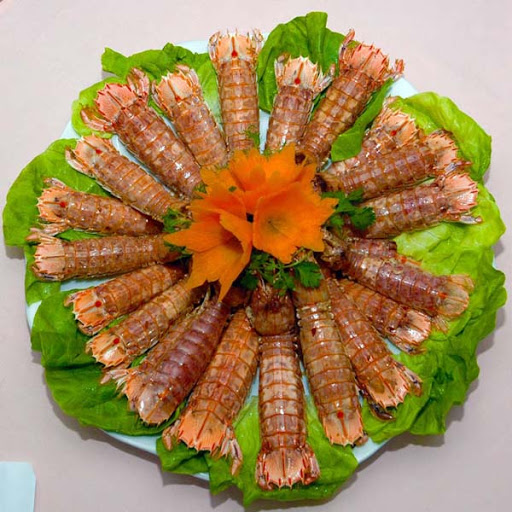 Photo: DulichHaiPhong
Mantis shrimp is another "must-try" specialty on Cat Ba Island. Its meat is really thick and tasty. The mantis shrimp can be roasted with salt or tamarind, grilled with garlic and butter, steamed with beer, or made the hot pot and dipped into pepper salt, fish sauce, and chili sauce.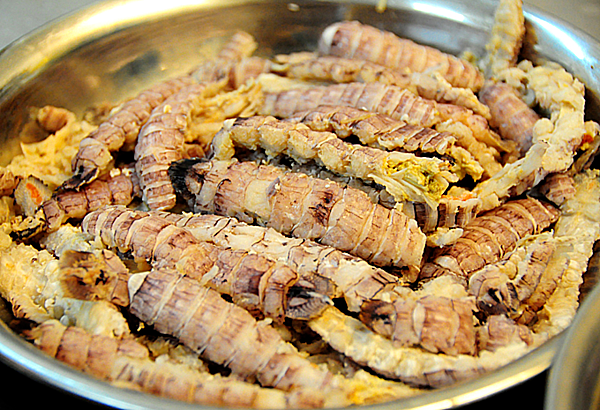 Photo: Ivivu
The mantis shrimp served out is usually pre-cut fins, diners just need to detach two pieces of shell, then the whole body will come out. Mantis shrimp on Cat Ba costs about 330,000 VND / kg (US$14).
Lobster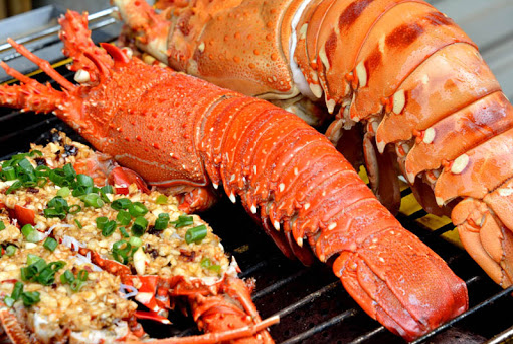 Photo: DulichCatBa
Cat Ba Island is considered as one of the "kingdoms" of lobsters in coastal Vietnam, alongside Nha Trang and the islands of Binh Hung, Binh Ba, Ly Son, and Con Dao. The lobster dishes are mainly served in restaurants. In addition, you can also buy live lobsters at the market with a price of 600,000 VND to 1.8 million VND per kg (US$26- US$77), depending on each type and size.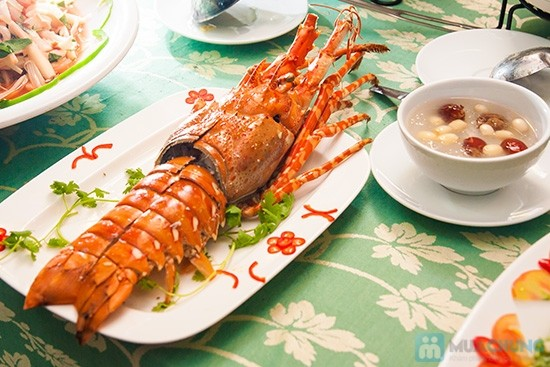 Photo: KhamphaVietnam
Shrimp noodles
This is a popular dish on Cat Ba Island. The main ingredients of a shrimp noodles bowl include peeled fresh shrimp, dried onions, wood ear mushroom, minced pork wrapped in piper lolot leaves, mantis shrimp, and some vegetables. The broth is simmered from the pork bones and the puree shrimp shells.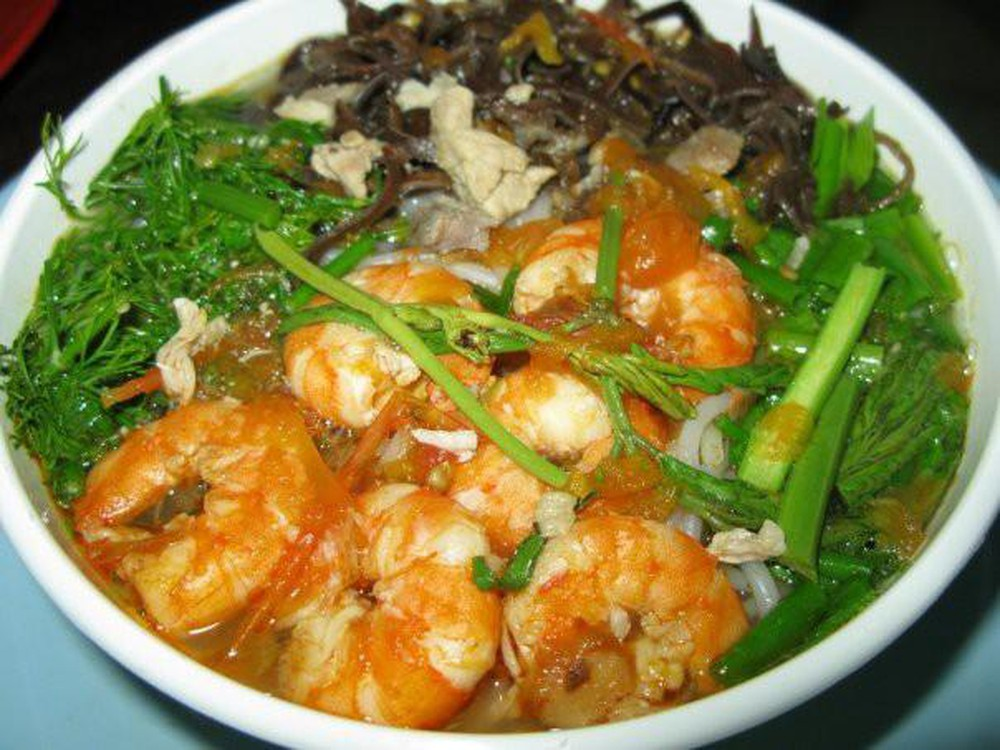 Photo: Kienthuc
Visitors can enjoy shrimp noodles at restaurants in the center of the island, Cat Ba market, as well as the Cat Ba tourist area, with an average price of 30,000 VND (US$1.3) a bowl.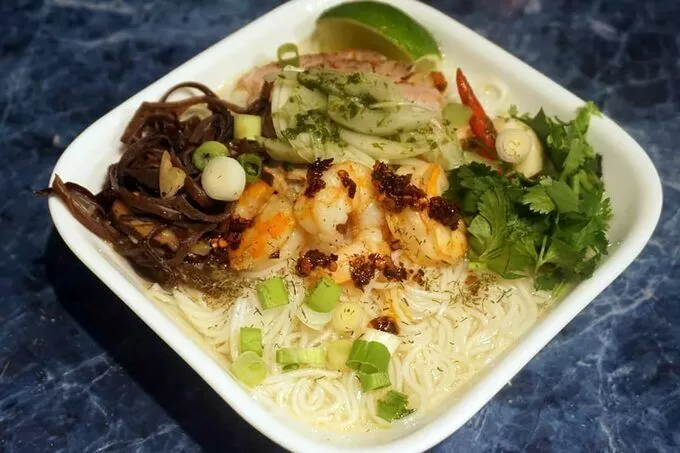 Photo: TapchidulichVietnam
The places selling fresh seafood on Cat Ba Island are the rows of restaurants located on 1/4 Street and Nui Ngoc Street in the town center. Besides, floating fishing villages are also ideal places for both sampling fresh seafood and admiring the natural beauty.
How to plan your trip to Cat Ba

Besides saving money on your accommodation, learning how to find cheap flights will help you to reduce your other big travel expense. Thankfully, there are ...
| | |
| --- | --- |
| | Cat Ba island, off the northern port city of Hai Phong, is set to become an eco-smart island and a national tourism site, according to ... |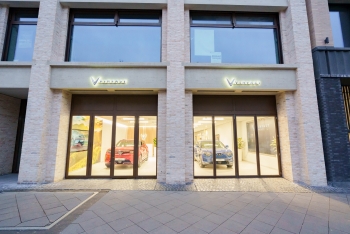 Economy
VinFast has officially opened its first two VinFast Stores in Cologne, Germany, and Paris, France.