In Photos: Hanoi Tourism's Gradual Recovery
After a long hiatus caused by the Covid-19 pandemic, Vietnam's tourism is gradually recovering with the focus on serving visitors with promotion activities.
After the resumption of tourism, entertainment areas, monuments and historical sites in Hanoi have gradually recovered with new activities creating excitement for visitors.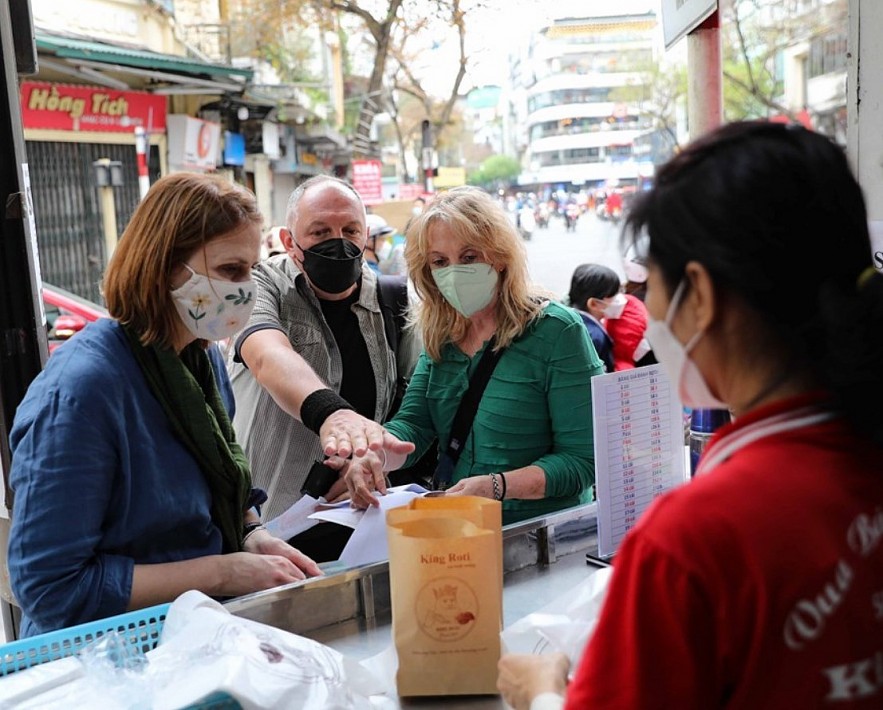 Foreign tourists enjoy food in Hanoi's Old Quarter. Photo: Thanh Tung/VNA.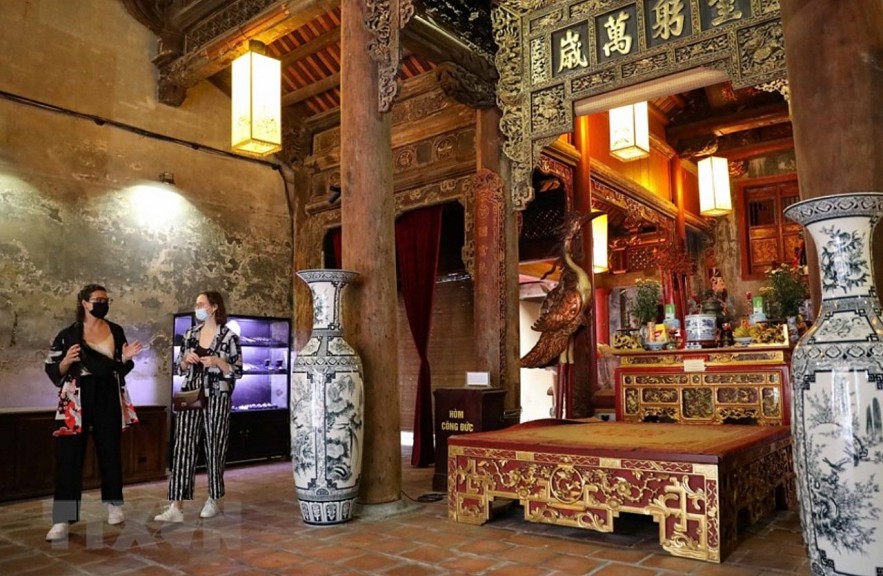 Foreign visitors in Kim Ngan Temple, Hanoi's Old Quarter. Photo: Thanh Tung/VNA.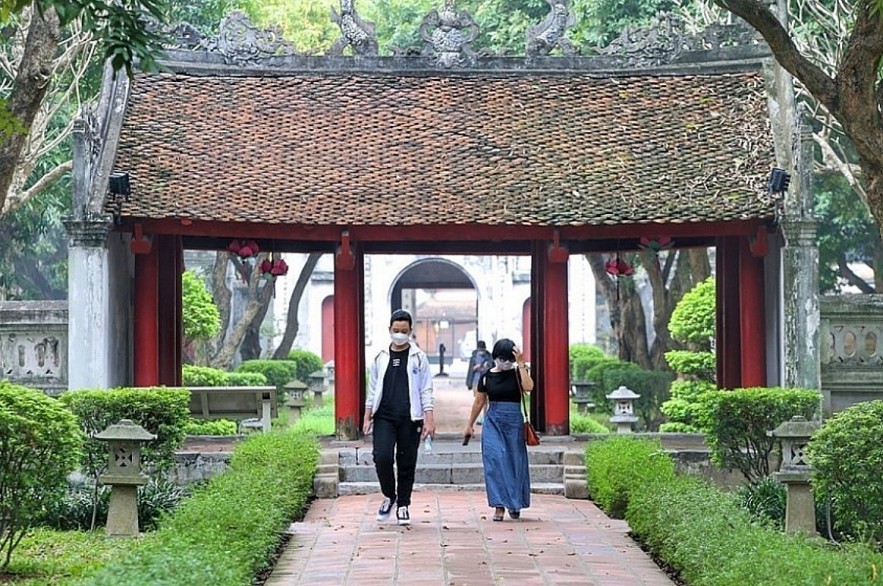 Tourists visit Temple of Literature. (Photo: VNA)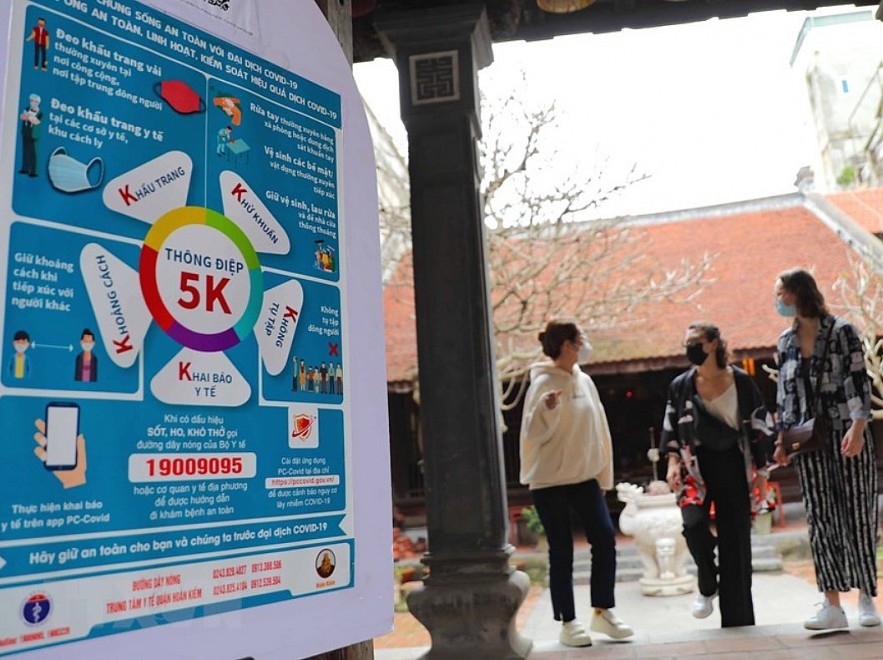 The prevention of Covid-19 pandemic is maintained to ensure the safety of visitors. Photo: Thanh Tung/VNA.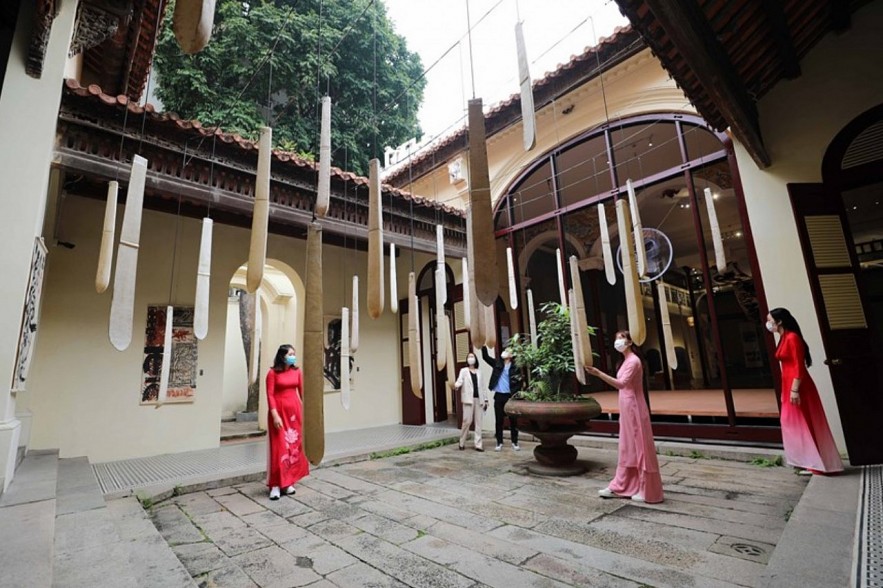 Center for Art and Culture at 22 Hang Buom Street is a popular site for ar lovers. Photo: Thanh Tung/VNA.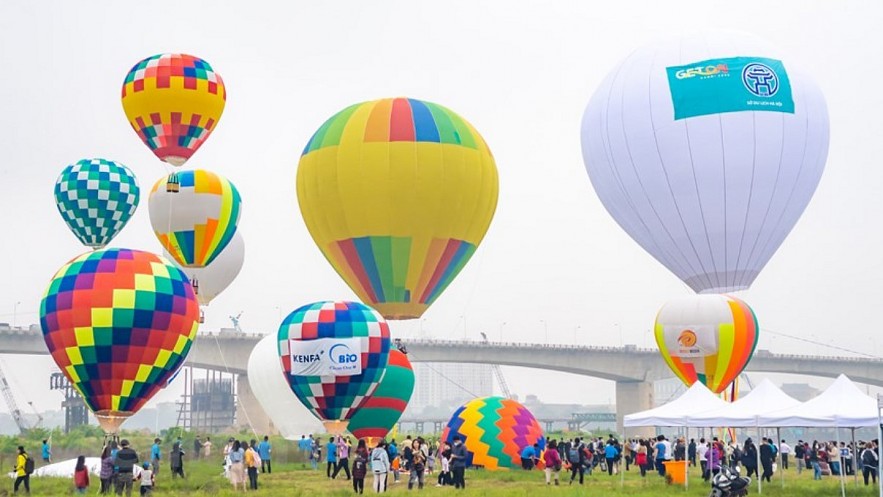 Hot-air balloon festival in Hanoi's Long Bien district (Photo: VNA)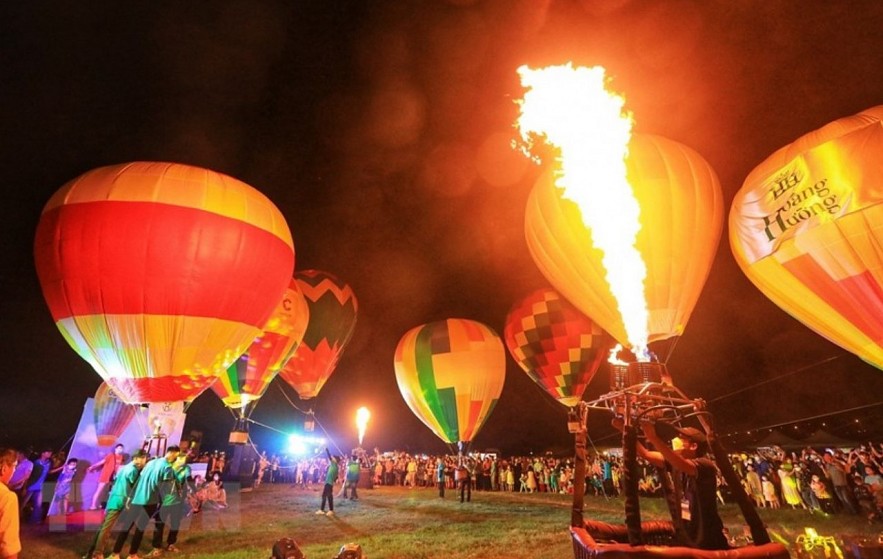 Hot-air balloon festival in Hanoi's Long Bien district (Photo: Tuan Anh/VNA)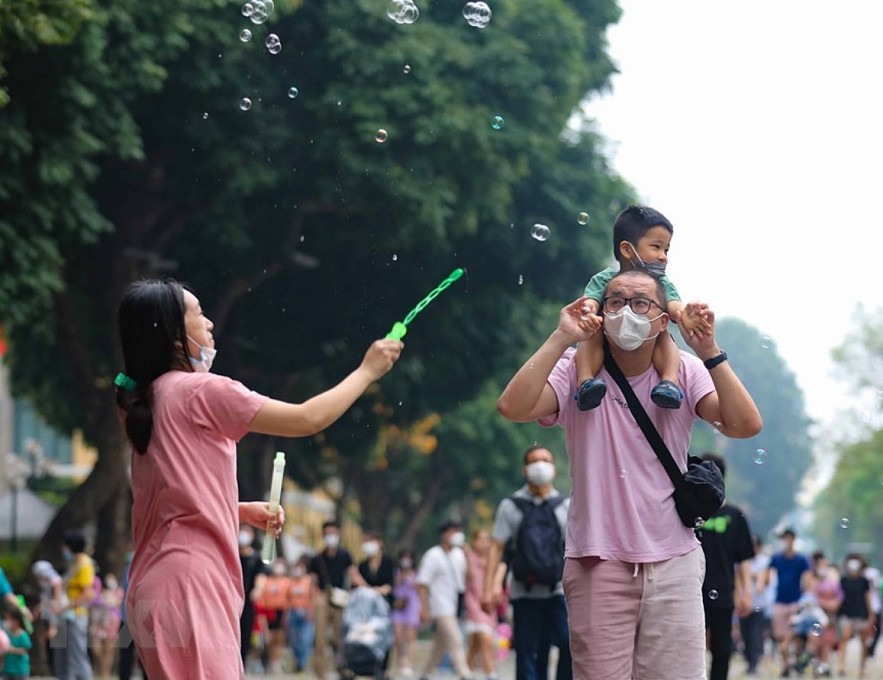 People at the pedestrian spaces, Hoan Kiem lake. Photo: Thanh Tung/TTXVN.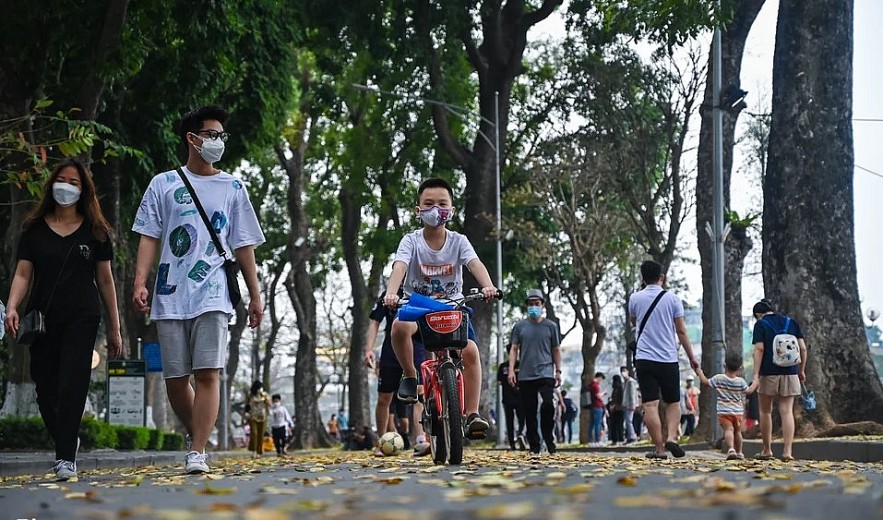 Visitors are requested to make health declarations and wash their hands before entering the pedestrian spaces, and not to enter the area if they have any COVID-19 symptoms. Photo: zingnews.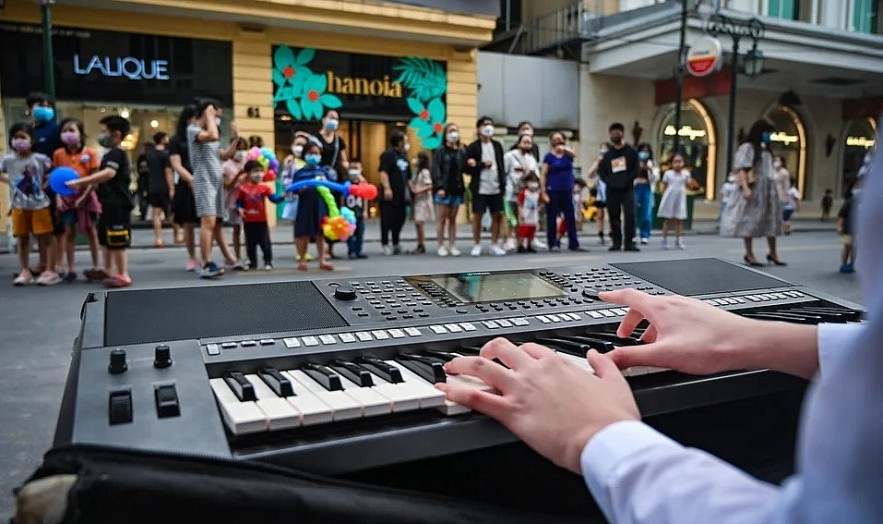 The high rate of vaccination and the mildness of new infections are giving people the confidence to resume normal socioeconomic activities. Photo: zingnews.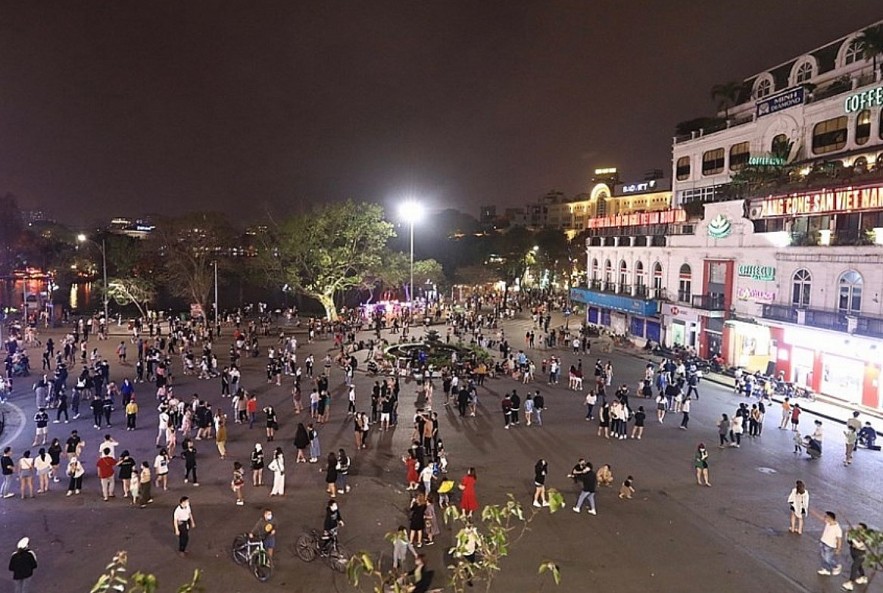 A large number of people came to have fun on the pedestrian mall around Hoan Kiem Lake on the evening of March 20. (Photo: VNA)
Hanoi will focus on serving domestic visitors with Covid-19 preventive rules remaining in place during the first stage of its tourism recovery roadmap from 2022 – 2023, as VietnamBlus reported.
According to the roadmap, the first stage runs throughout the first half of 2022. During the stage, the scale of all tourism activities must be decided based on the level of Covid-19 risk in certain areas. The city is viewing the domestic market as the main driver of growth and recovery. All restrictions are expected to be lifted in the second phase in the third quarter of the year.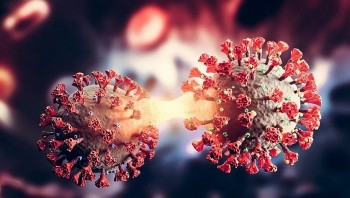 National
Vietnam News Today (Aug. 18): Vietnam records 2,814 new Covid-19 cases on August 17; Omicron's subvariant BA.2.74 recorded in Vietnam; Hanoi seeks cooperation with Singapore in urban management, social housing development; Vietnam makes firm steps in post-pandemic recovery.