In Photos: HCMC Deploys Mobile 'Covid-19 Vaccinatuon Truckk'
The new model is being used to facilitate Covid injection for people over 65 or those with underlying health issues.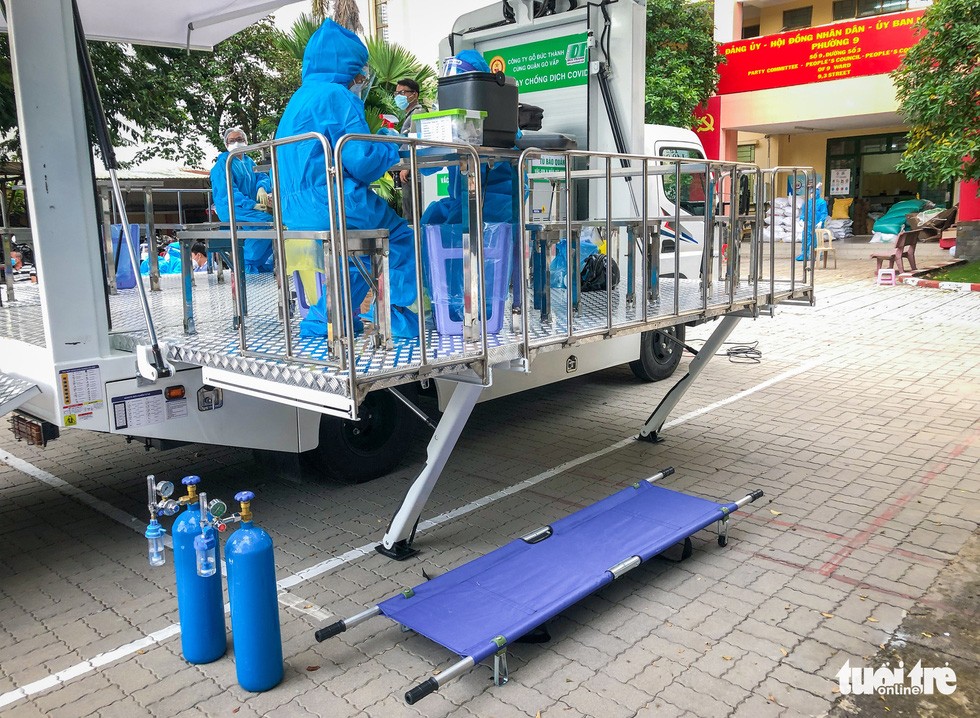 The truck has all the needed equipment for preserving and injecting the vaccine. Photo: Tuoi Tre
The vaccination truck looks no different than other trucks on the quiet Saigonese roads. However, its two sides can be opened and turn into spacious floors for testing and injecting vaccine. Tables and chairs are arranged on the floor for health workers and recipients. This doctor on wheels will help speed up Ho Chi Minh City's vaccine campaign.
It has a simple design which fully provides medical equipment, electrostatic disinfectant sprayer systems, vaccine storage freezer, electronic generator, among others lifesaving equipment.
Vaccinations can continue far into the night thanks to a bright lamps, according to Tuoi Tre.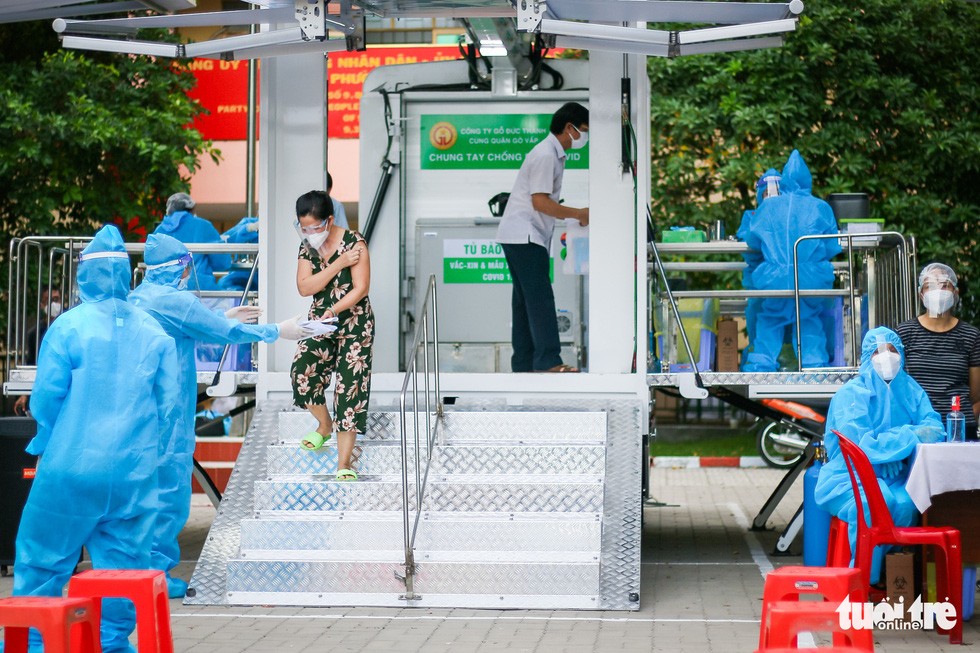 Photo: Tuoi Tre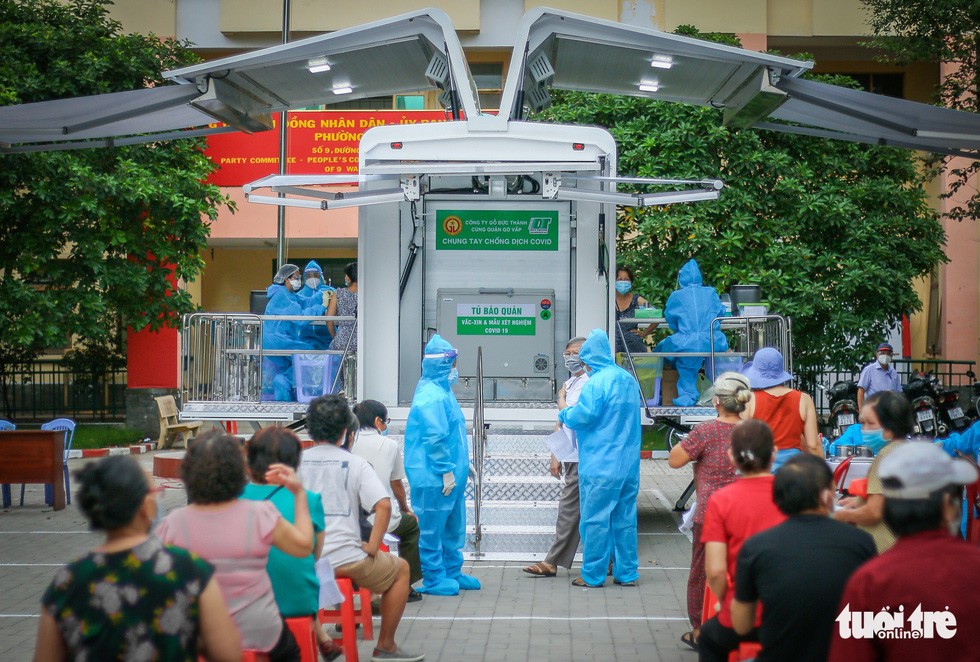 Photo: Tuoi Tre
Photo: Tuoi Tre
Thu Duc district's Ward 9 is among the first localities in HCMC to deploy such a model on August 14. Around 45 medical staff were dispatched to the mini vaccination site. Recipients reportedly sit waiting at the front before moving to the testing and injection areas on the truck. Anti-pandemic measures are still in place when operating the truck.
According to Nguyen Song Luan, chairman of Ward 9 People Committee, Thu Duc district, the truck can easily access residential areas whose entrances are narrow, therefore facilitating vaccine rollout and limiting locals from having to traveling far for the jabs during social distancing time.
The vaccination truck personnel work from 4:30 p.m. to 8 p.m. every day, injecting some 300 shots a day.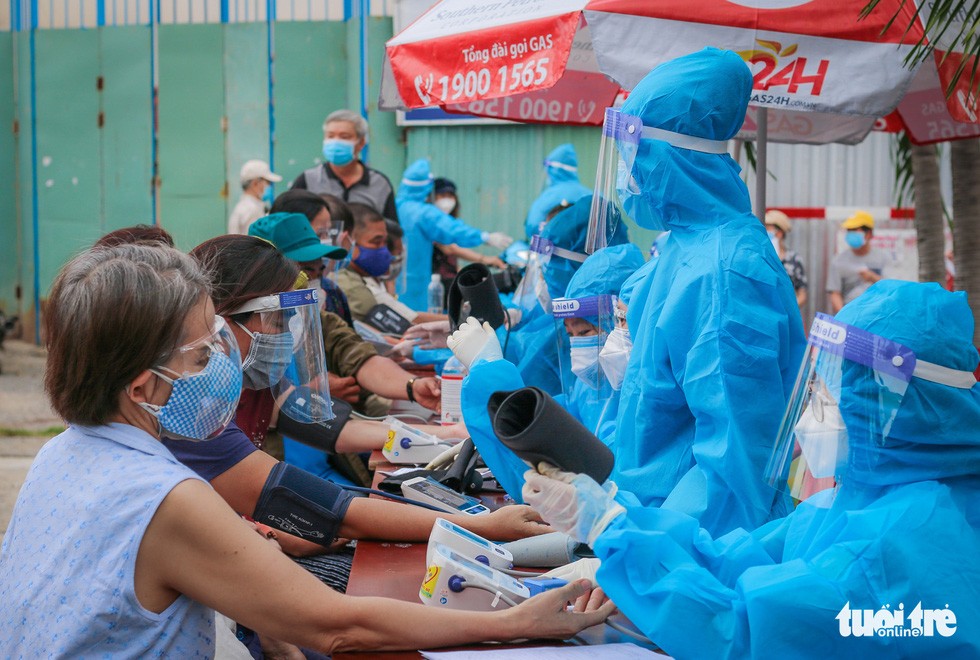 People aged over 65 or with underlying diseases are prioritized for getting the jab at the truck. Photo: Tuoi Tre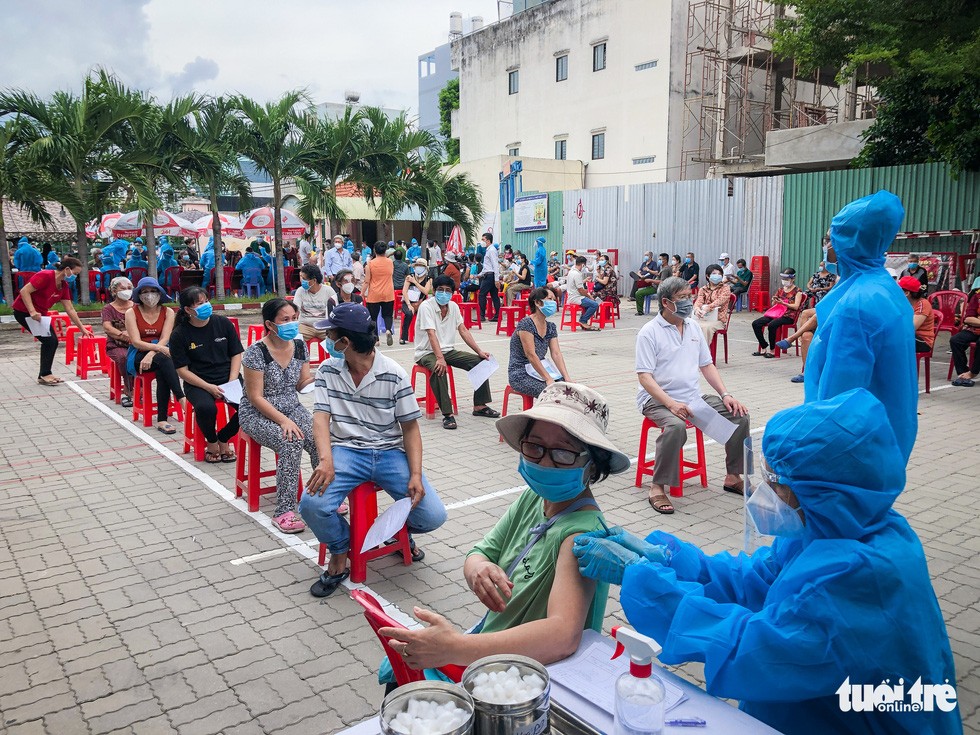 People sit waiting in line for their turn in front of the truck. Photo: Tuoi Tre
Ho Chi Minh City, Vietnam's economic powerhouse, has become the epicenter of the fourth coronavirus wave which struck the nation in late April. It has recorded 144,770 local cases so far, the highest in the country. The southern metropolis has gone through multiple consecutive social distancing orders, with the latest one to be extended for a month starting August 15.
The city will also allow Covid-19 patients to be treated at home, with support from local authorities and doctors.
Local firms can maintain their production with Covid prevention measures like allowing workers to live on the site, picking them up and taking them home directly without stopping in between, according to VNE.
The southern metropolis has so far got the largest Covid vaccine allocation in the country.
Vietnam has vaccinated around 11.3 million people with at least one shot of Covid-19 vaccines. Over a million people have been fully vaccinated.
The country aims to achieve herd immunity by next year through vaccinating 70 percent of its 96 million population.
It logged 7,716 new cases of Covid-19 from 6 pm August 13 to 6 pm August 14, including six imported cases, according to the Health Ministry.
More than half of the new cases were detected in Ho Chi Minh City (4,231), while Binh Duong registered 2,029 cases, Dong Nai 1,023, Tien Giang 461. The capital city of Hanoi reported 40 cases.
The same day, an additional 349 deaths related to Covid-19 were reported, meanwhile, 4,247 patients were given the all-clear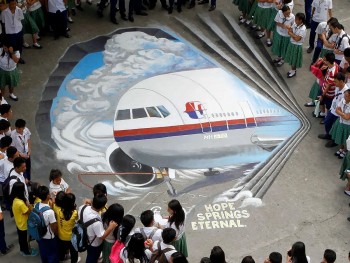 World
The world might never know what really happend when these planes went off the radar. Let's take a look at some of the unsolved mysteries of aircraft disappearances.