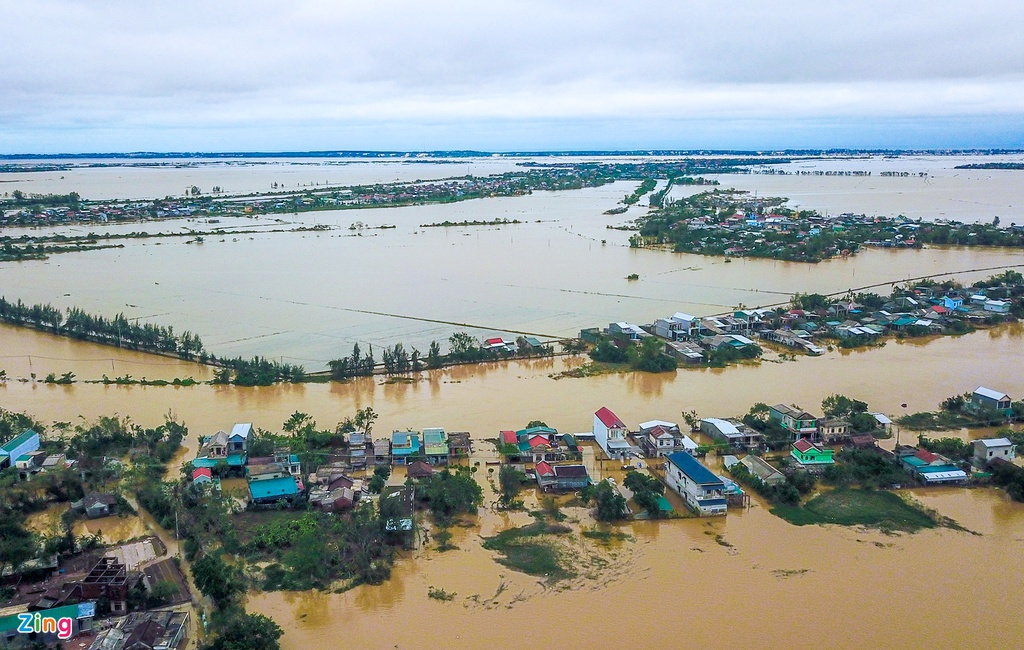 Photo: Zing News
On October 19, the reservoirs in hydropower plants discharge flood waters causing many places in Thua Thien Hue, mainly in Phong Dien, Quang Dien districts and Huong Tra town deluged in water, Zing News reported.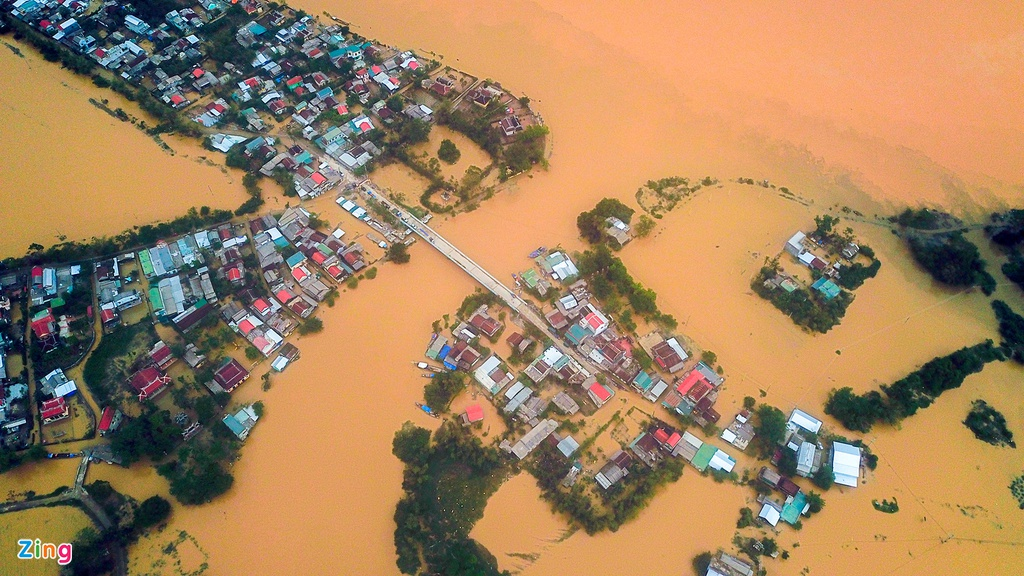 Photo: Zing News
The water level at the river nearly reaches Thanh Phuoc bridge that links two communes of Huong Vinh and Huong Phong (Huong Tra town). Dozens of houses in these two localities are flooded under water 1-2 m.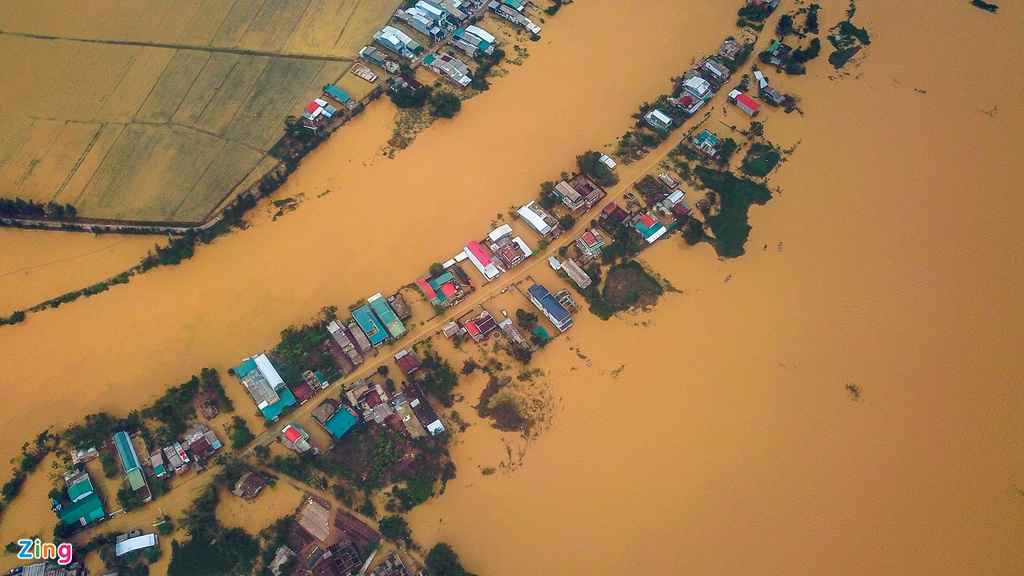 Photo: Zing News
The rising water level at Bo river has inundated Huong Vinh commune and Quang Thanh commune (Quang Dien district). Tran Xuan Anh, Head of Economic Department of Huong Tra Town said as many as 6,500 houses are flooded.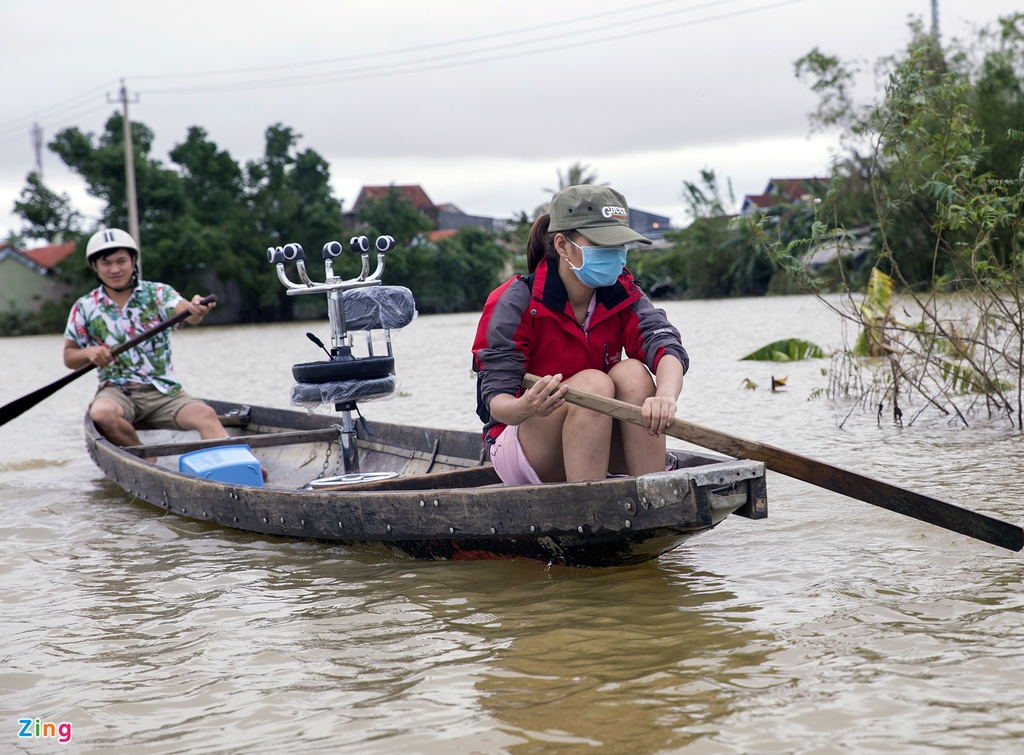 Photo: Zing News
The locals have to travel by boat. Hoang Van Sau, Head of Trieu Son Dong village, Huong Vinh commune said to Zing News that 95% of a total of 600 houses in the village are flooded.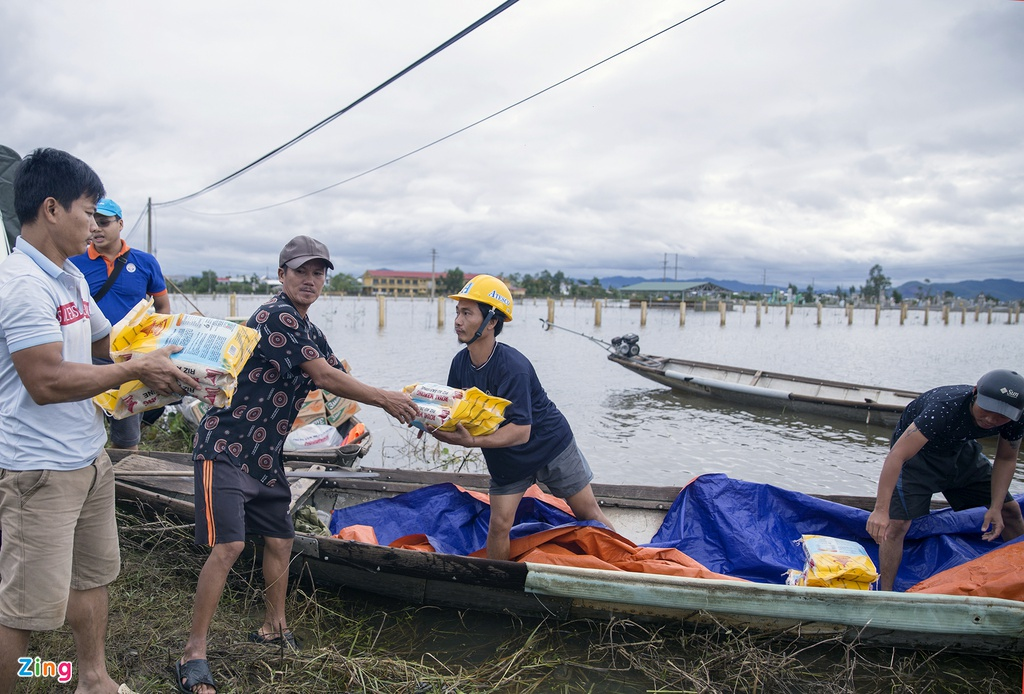 Photo: Zing News
People are provided with necessities such as rice, instant noodles, medicine,…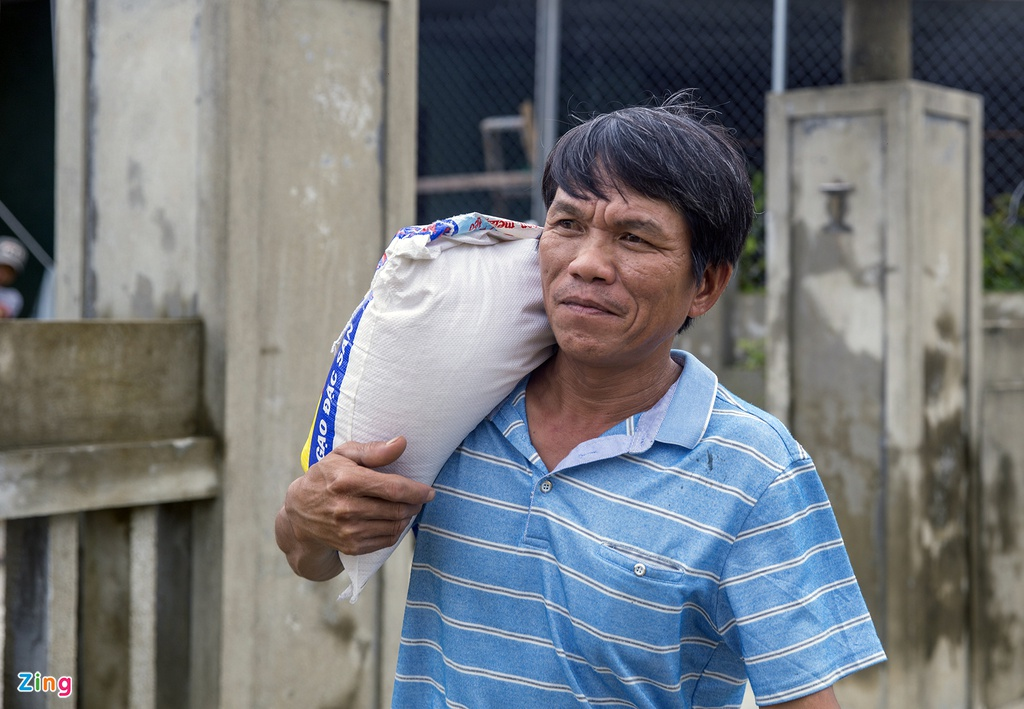 A person receives rice from charitable organizations. Photo: Zing News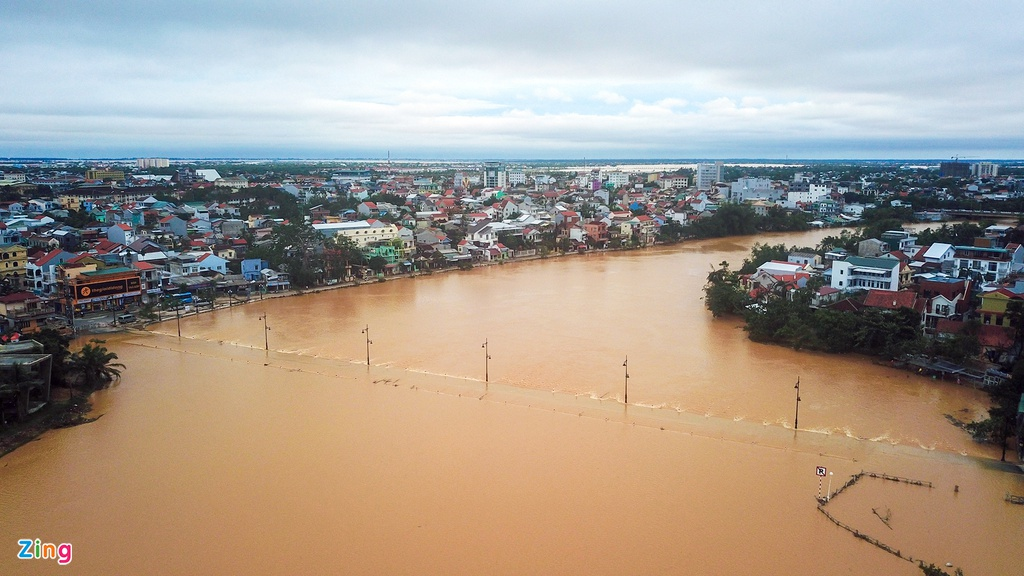 The flooded Dap Da area. Transportation is paralytic. Photo: Zing News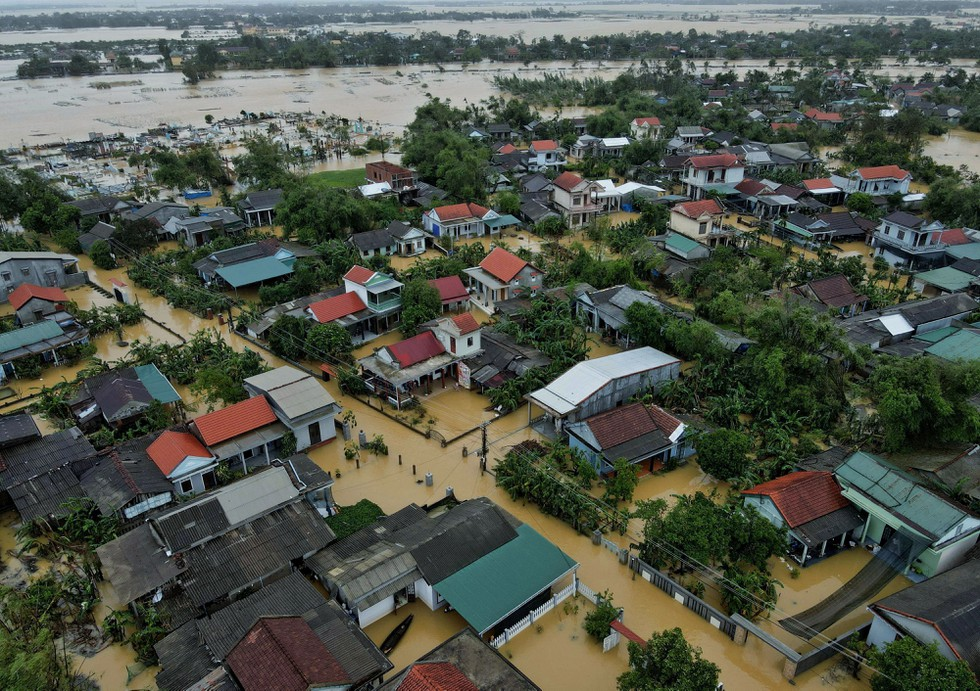 Photo: Thanh Nien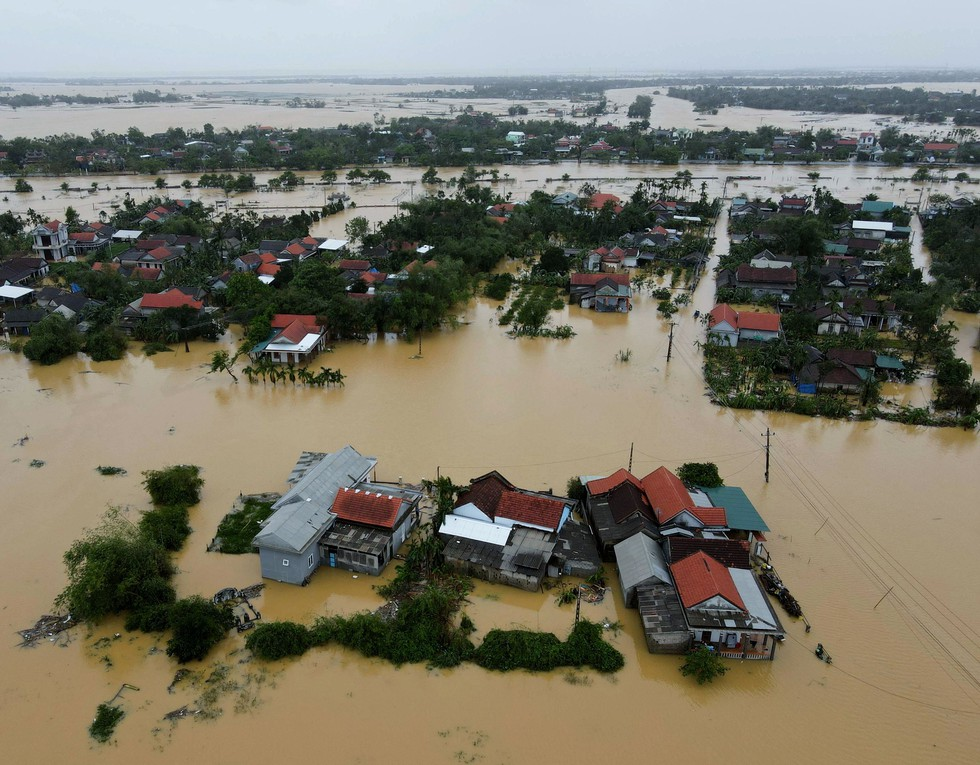 Photo: Thanh Nien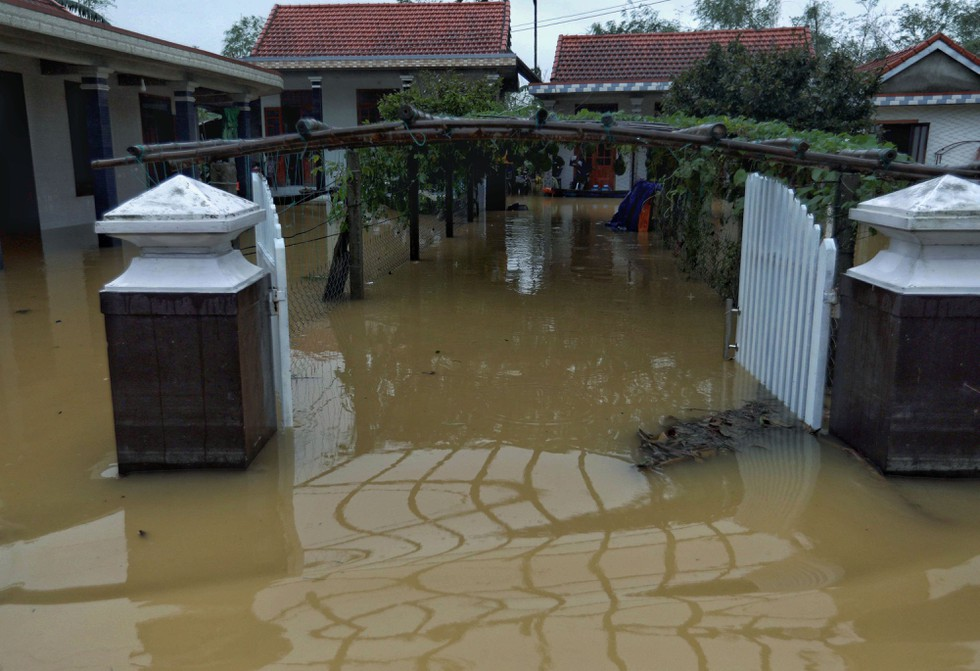 Photo: Thanh Nien
Malie Nguyen