Japan gov't provides aid goods to Vietnamese flood victims
Through the Japan International Cooperation Agency (JICA), the Japanese government decided to provide aid goods to people in Thua Thien Hue, who are suffering difficulties and heavy losses due to record flooding.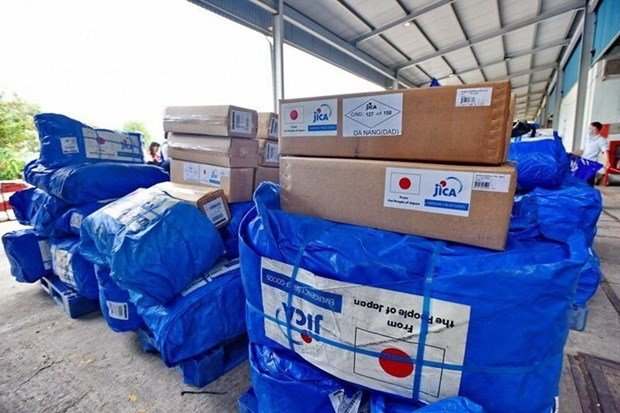 The Japanese government's assistance arrives at Da Nang airport in the central region. Photo: JICA
Since the beginning of October, Storm Linfa has battered the central coast of Vietnam, plagued the area with heavy rain leading many provinces to suffer severe flooding and landslides. As many as 7 million people have been affected by the natural disaster and thousands of land under crops were damaged.
To share the loss and difficulties with the Vietnamese people, the Japanese government through the Japan International Cooperation Agency (JICA) has decided to provide disaster relief goods to the people of Thua Thien Hue province, including 50 water purifiers and 250 plastic sheets to people in the flood-stricken areas, according to Laodong.
On behalf of the Vietnamese Government, the central steering committee on the prevention of natural disasters will receive assistance and deliver them to Thua Thien – Hue people.
These aid goods will arrive in Danang airport in two batches without delay, of which the first was transferred at 5.30 pm on this Monday (October 19).
The Central Steering Committee for Natural Disaster Prevention and Control - Vietnam Disaster Management Authority is working expeditiously with the Thua Thien-Hue Provincial Commanding Committee of Natural Disaster Prevention and Control, Search and Rescue to bring relief goods to people in the disaster area as soon as possible.
At least 88 people have died and around 53,000 families have been evacuated as of Monday morning in the flooding and landslides in central Vietnam. More heavy rains are expected until Wednesday, meteorologists have warned.
Natural disasters, mostly floods and landslides triggered by storms, killed 132 people and injured 207 last year.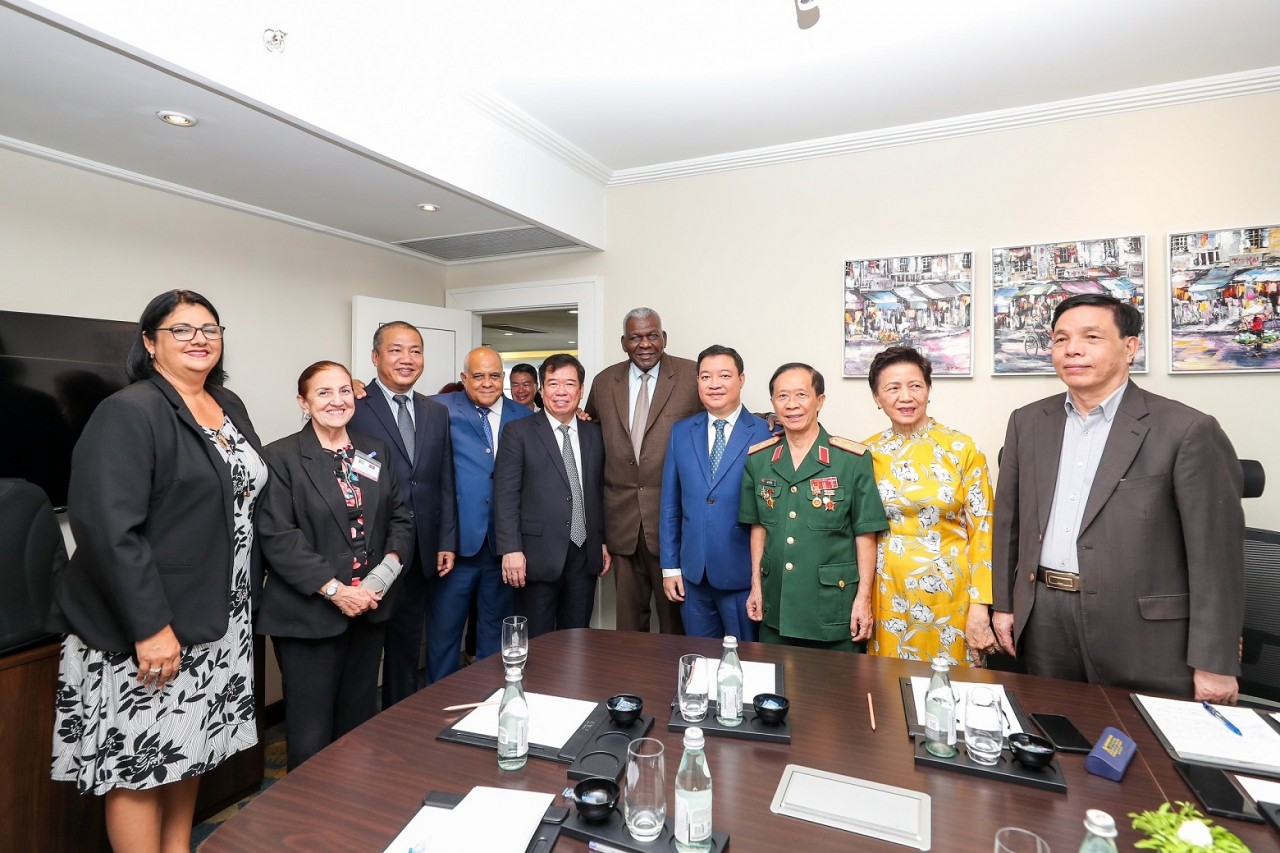 Friendship
President of the National Assembly of People's Power of Cuba Esteban Lazo Hernandez emphasized that Vietnam - Cuba is always united and faithful because they are one family.
September 27, 2023 | 15:11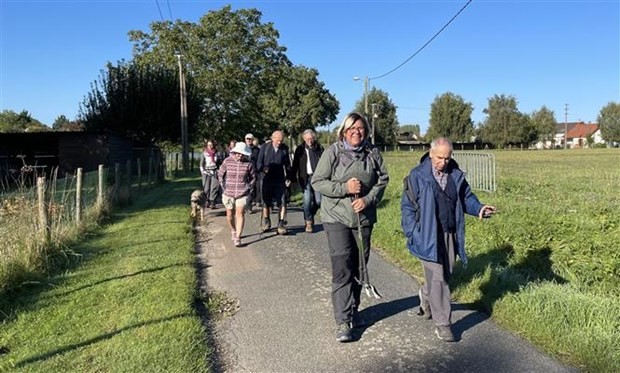 Friendship
The Children's Walk For Hope is a virtual event that will be held globally recently.
September 27, 2023 | 14:54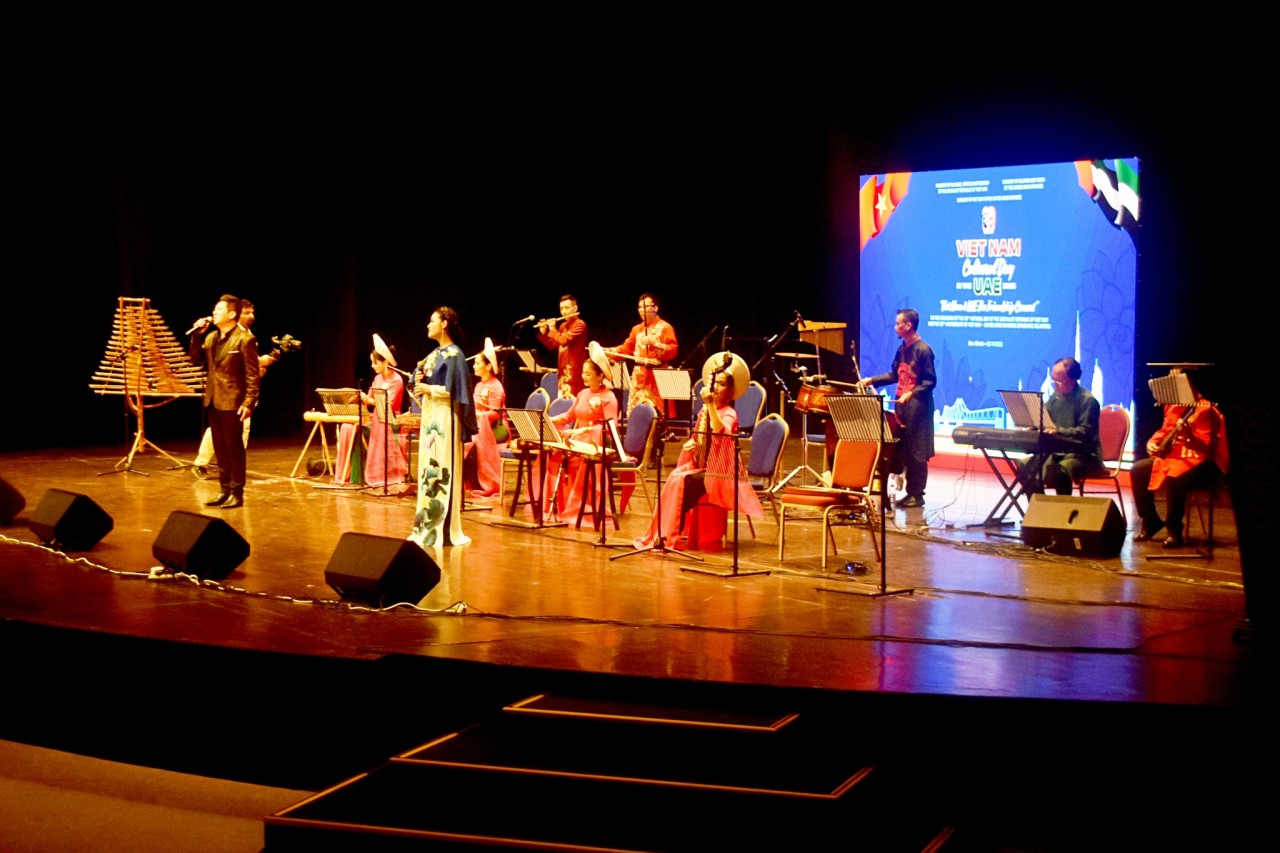 Friendship
A special art performance was held in the capital Abu Dhabi, gathering leading artists from Vietnam and the United Arab Emirates (UAE).
September 27, 2023 | 14:01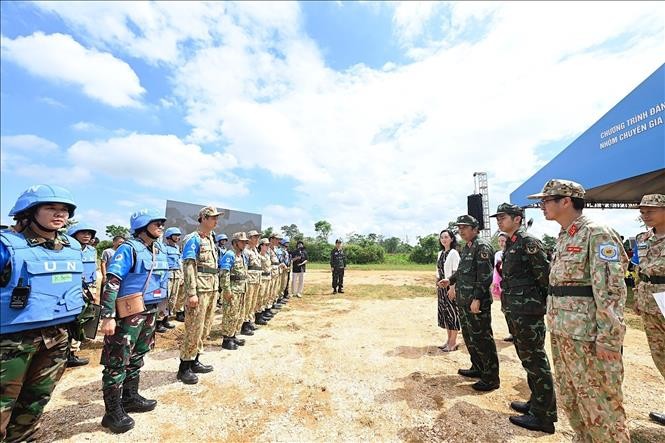 Friendship
Japan and representatives of State members of ASEAN Defence Ministers' Meeting Plus (ADMM-Plus) valued the preparations of Vietnam in hosting the Competency Evaluation Program for Prospective UN Peacekeepers (CEPPP) as well as outcomes of the program.
September 27, 2023 | 07:53