Flood in Central Vietnam: 160,000 houses in Central Vietnam inundated in record high flood water
Central provinces are heavily battered by the violent flood. With at least 166,700 houses flooded in water, properties badly damaged, local people's lives are badly disrupted.
A bird-eye view of Central Vietnam in flood (Photo: Nhan Dan)
Persistent torrential rains have resulted in flash flood, landslides in many places, claiming the lives of at least 102 people, leaving another 26 out of touch. Thua Thien Hue and Quang Tri are the two hardest-hit provinces, according to the announcement on Monday evening from The Central Steering Committee for Natural Disaster Prevention and Control.
In the last 2 days, Quang Tri, Quang Binh and Ha Tinh provinces have been bracing for a record rapid rise in floodwater level, with over 166,700 houses inundated, 50 percent of which belong to Quang Tri.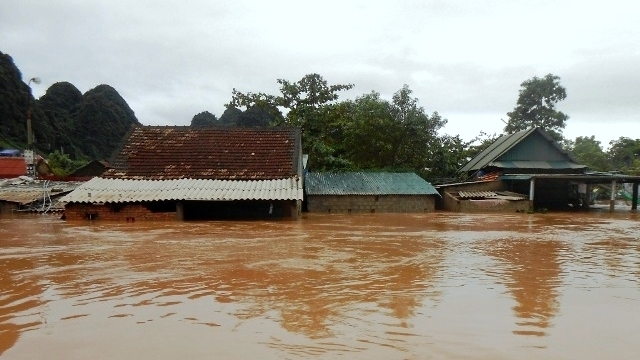 (Photo: Nhan Dan)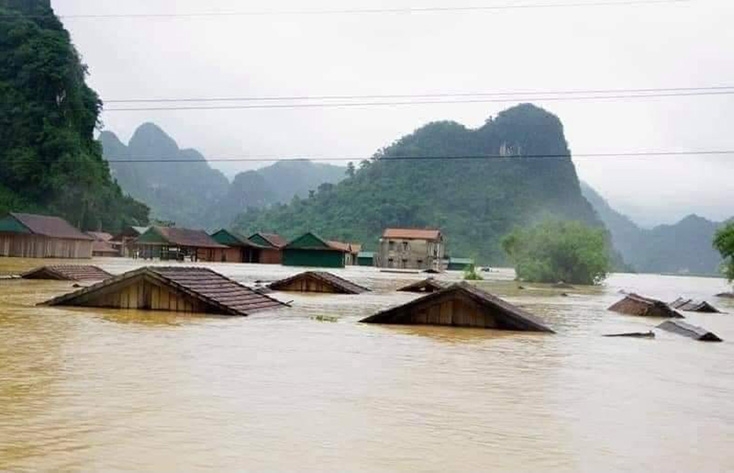 (Photo: VGP News)
As of Monday afternoon, over 28,900 households, accounting for roughly 30 percent of the total in Thua Thien – Hue province, had evacuated for safety concerns, given the extreme natural disaster.
Heavy rains and landslides leave 13 national highways and over 30,000 meters of local roads heavily deluged and deformed, making daily transportation virtually impossible.
The meteorological agency forecasts that an active tropical depression in the east of the Philippines is likely to move into the South China Sea and strengthen into a storm in the next two days.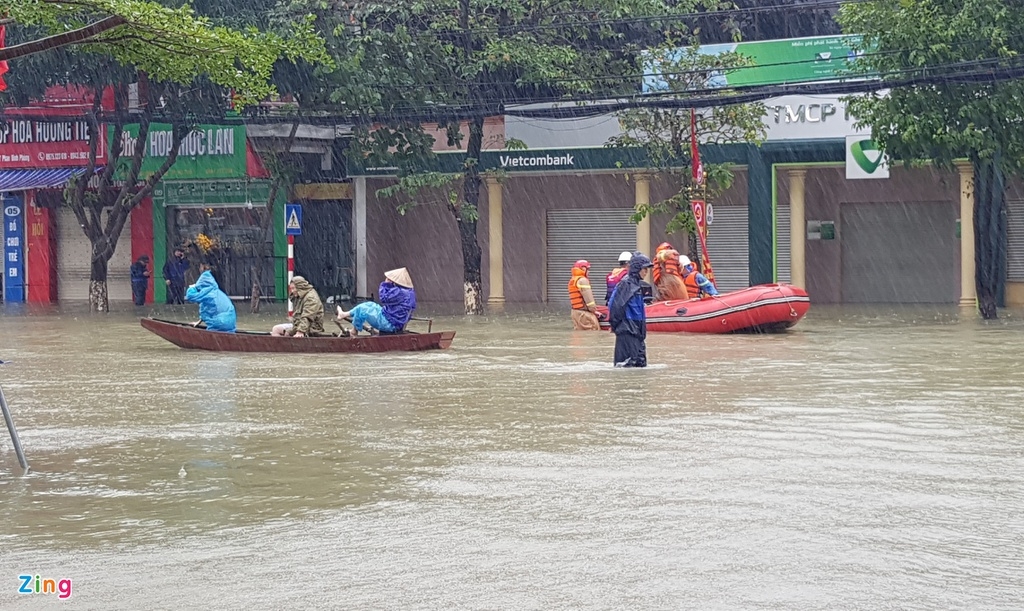 People riding on boat to evacuate (Photo: Zing News)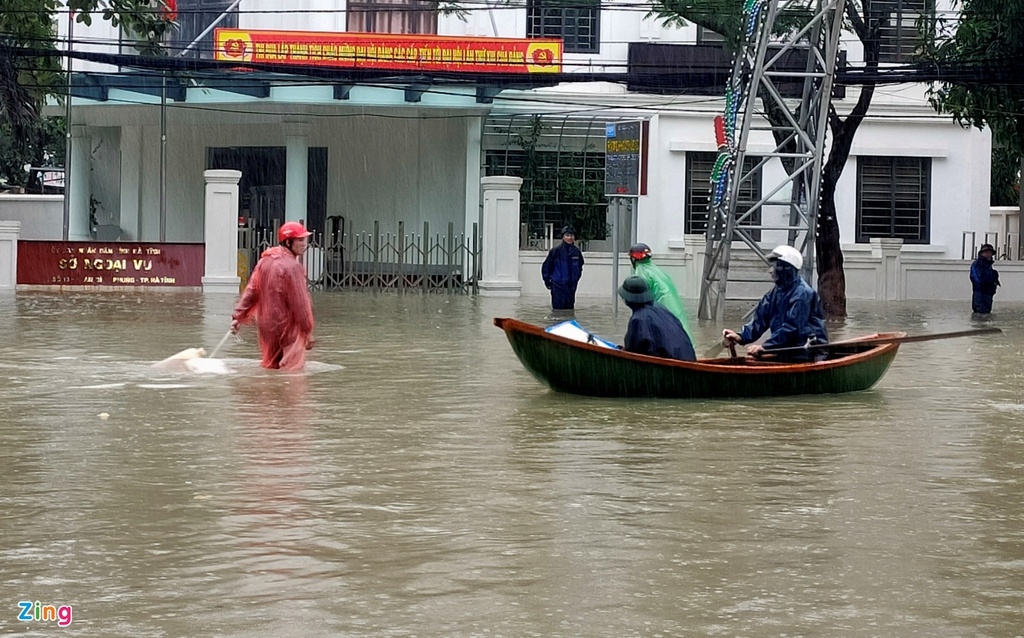 People riding on boat to evacuate (Photo: Zing News)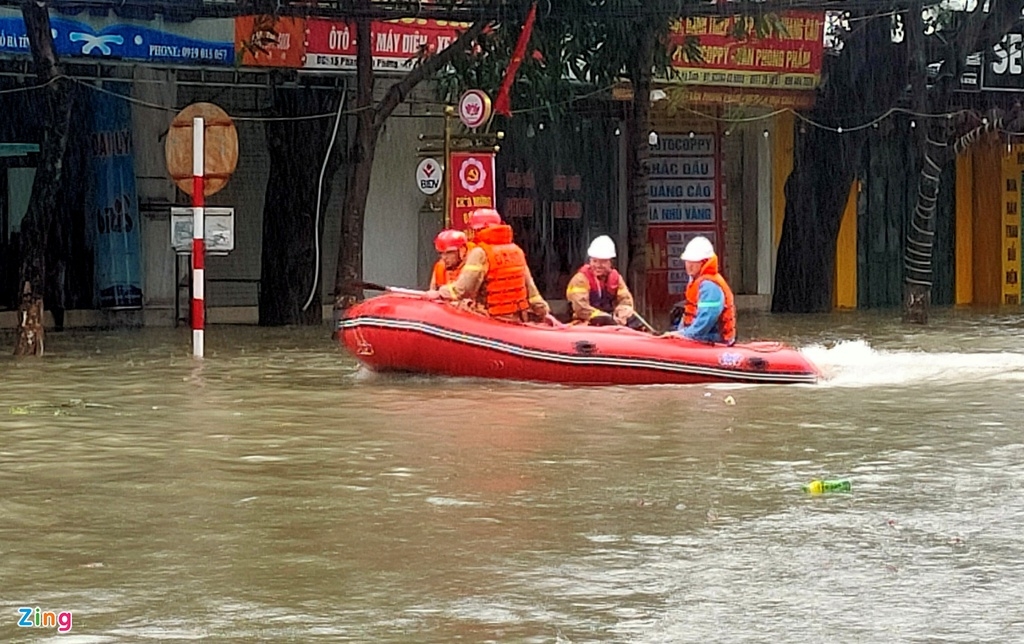 (Photo: Zing News)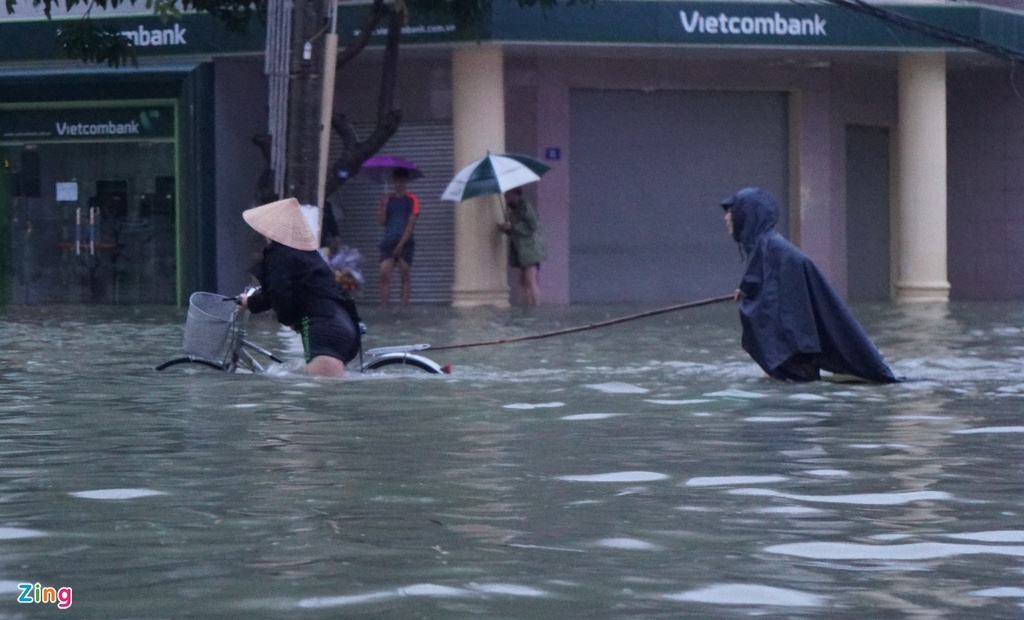 The flood blocks transportation (Photo: Zing News)
According to the National Center for Hydrology and Meteorology, Ha Tinh and Quang Binh provinces are expected to experience heavy to very heavy rain, with some areas might suffer precipitation from 350-500mm, some places over 500mm. In Nghe An, the precipitation might reach 100-200 mm.
Quang Tri and Thua Thien Hue provinces will suffer torrential rain on October 19 evening and night. The rain is expected to last until October 21, with precipitation in Quang Tri, Thua Thien – Hue might reach 150-250 mm, Quang Nam, Quang Ngai 50-100 mm.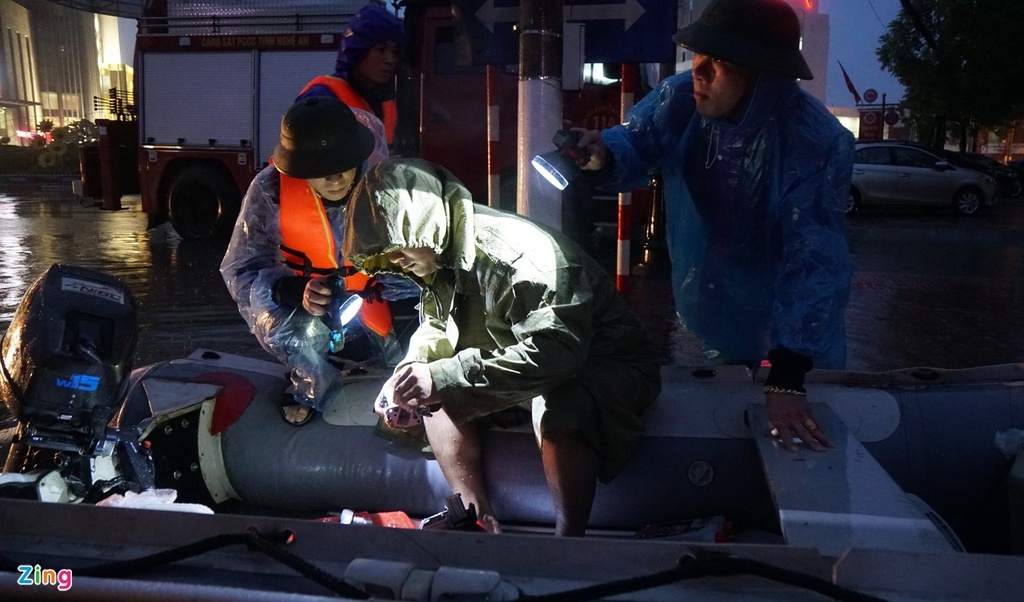 (Photo: Zing News)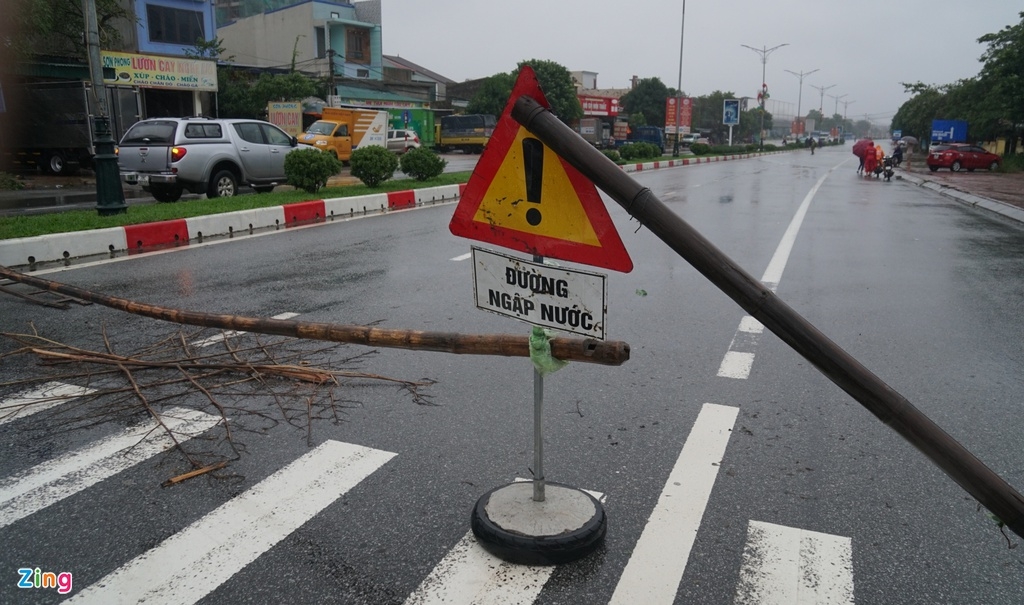 (Photo: Zing News)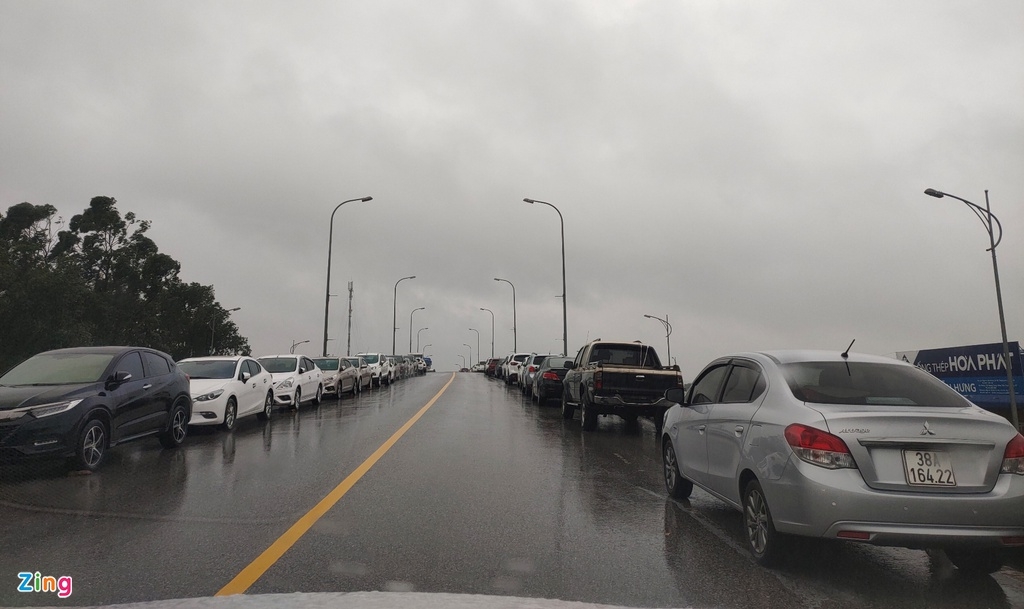 Transportation are disrupted (Photo: Zing News)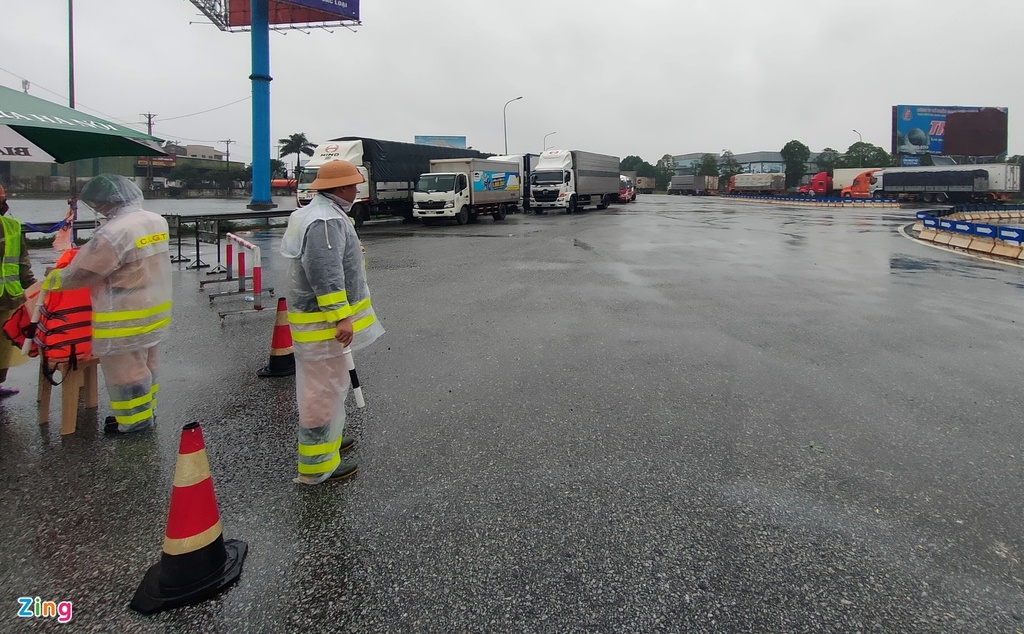 (Photo: Zing News)
Prime Minister Nguyen Xuan Phuc asked ministries, branches and localities to focus on protecting the locals' lives and properties as well as deploying timely rescue work. Localities are in charge of informing and instructing residents on how to stay safe and keep their properties well in flooding situation.
Authorities continue to review residential areas along rivers, streams, downstream lakes, dams, low-lying areas prone to deep inundation, flash floods, landslides to proactively organize relocation, evacuate people to safety.
PM also issued a decision to assign the Ministry of Finance to provide five provinces of Quang Binh, Quang Tri, Thua Thien Hue, Quang Nam and Ha Tinh with 1,000 tons of rice and 100 billion VND each in response to the floods.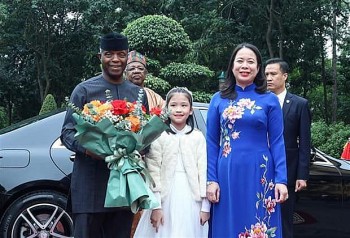 National
The two countries have strived to raise their bilateral trade to over USD 500 million and become important trade partners of each other in respective regions.