In Photos: UK Defense Secretary Visits Temple Of Literature
Secretary of State for Defence of the UK Ben Wallace toured the Temple of Literature, Hanoi Thursday afternoon during his official visit to Vietnam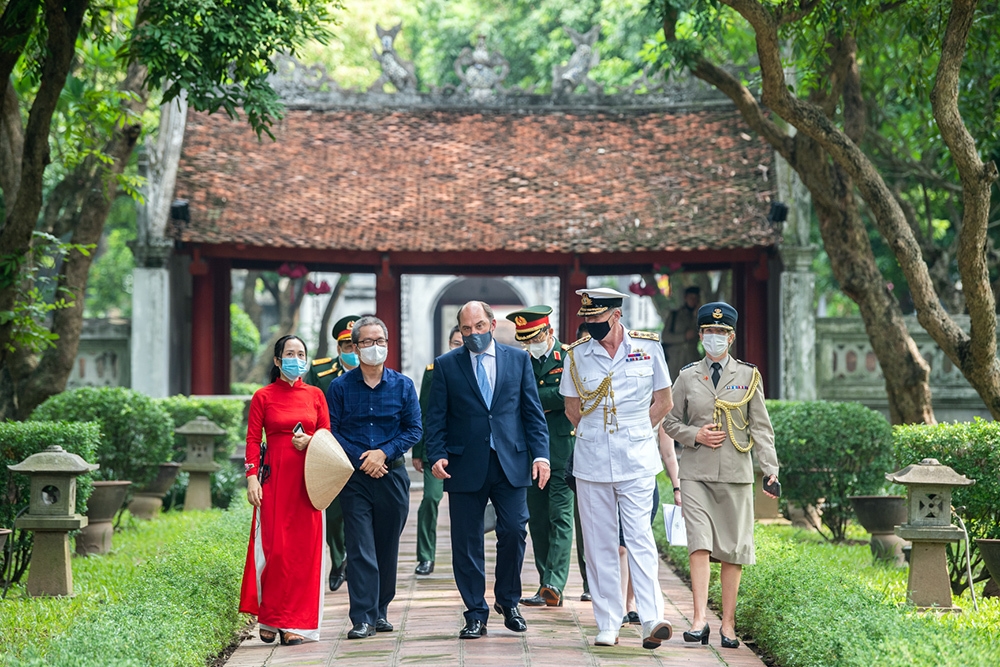 Photo: Vietnamnet
Wallace and the delegation visited ancient architectural works inside the relic, such as Dai Trung gate, Dai Thanh Palace, the Constellation of Literature Pavilion and the Stelae of Doctors Garden. He was introduced to the history and development of the Temple of Literature – the first university in Vietnam – as well as the long-lasting fondness for learning of the Vietnamese people.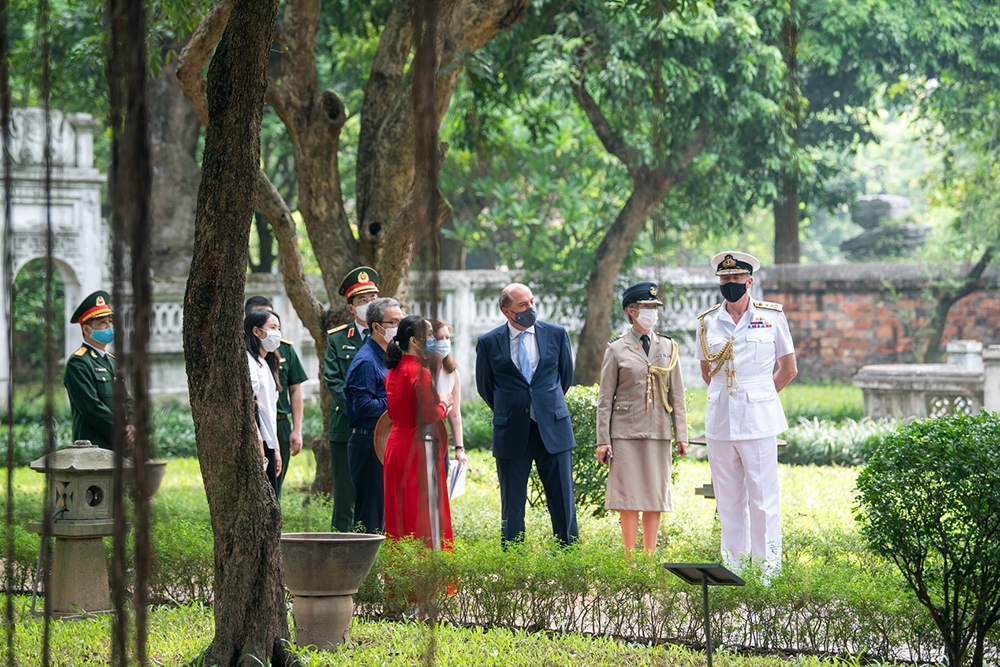 Photo: Vietnamnet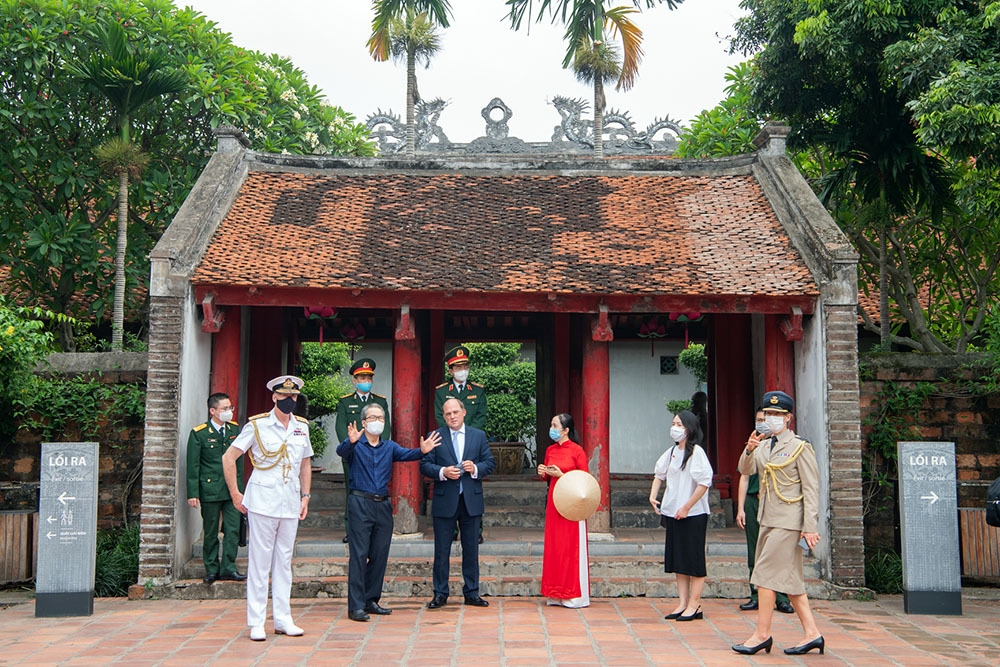 Photo: Vietnamnet
The UK official showed his excitement and impression at the green landscape and ancient architecture. He was also presented with a book about Thang Long Citadel.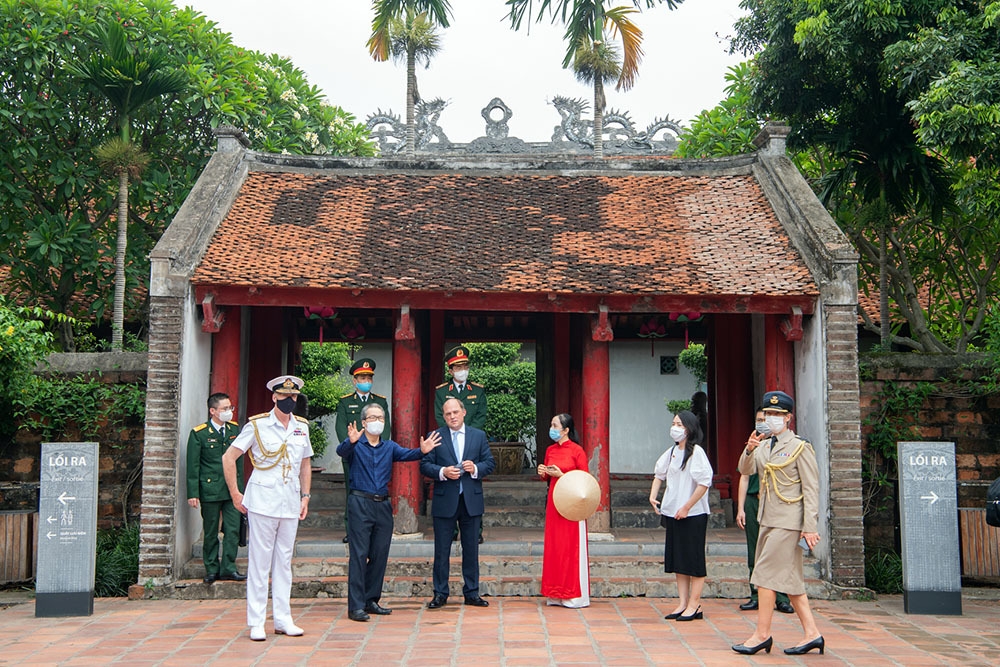 Photo: Vietnamnet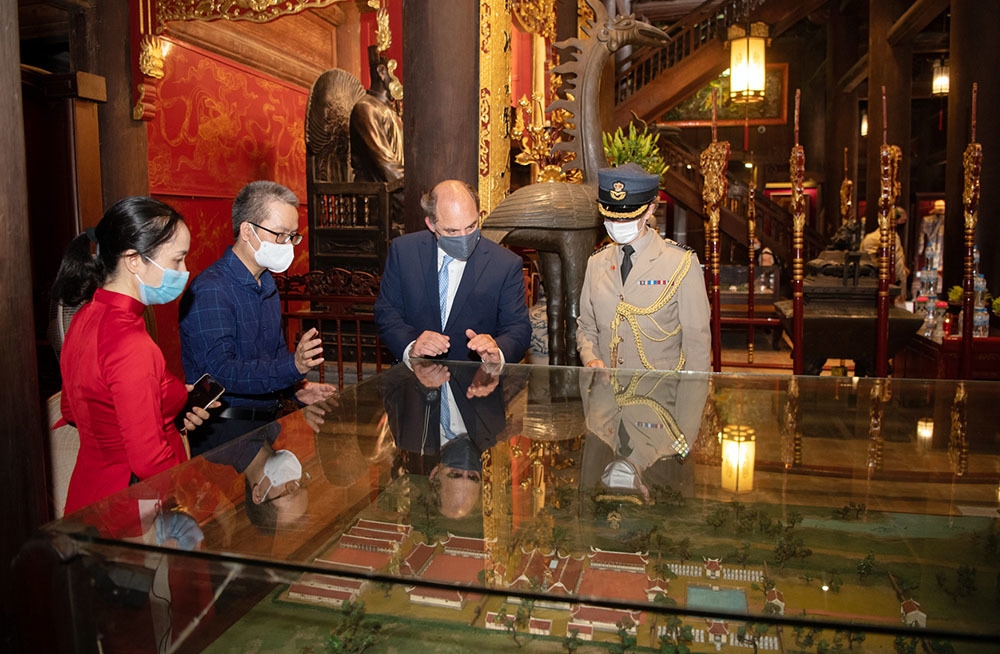 Photo: Vietnamnet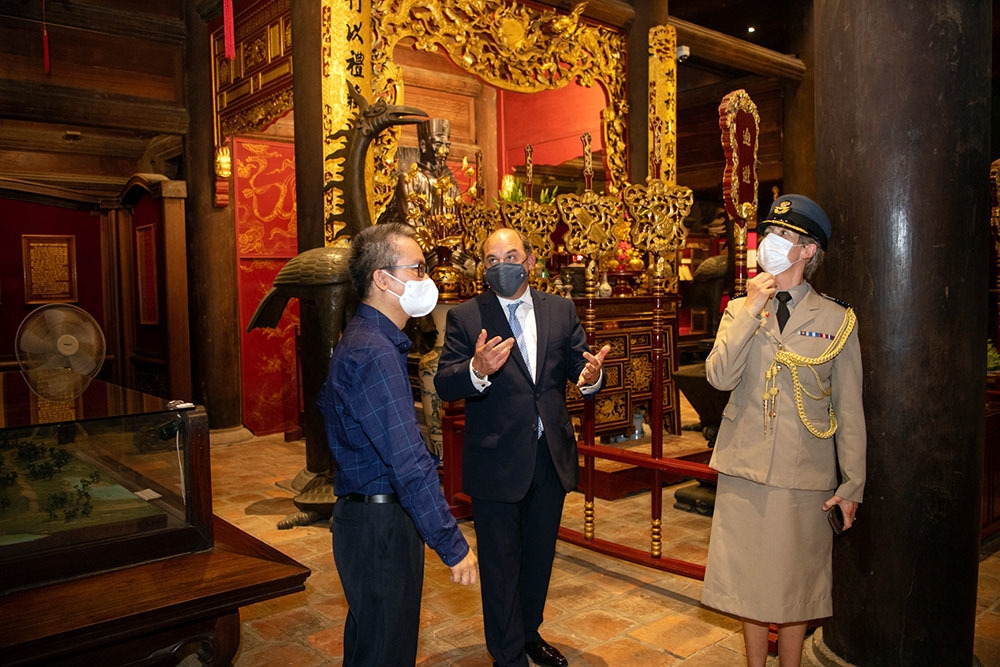 Photo: Vietnamnet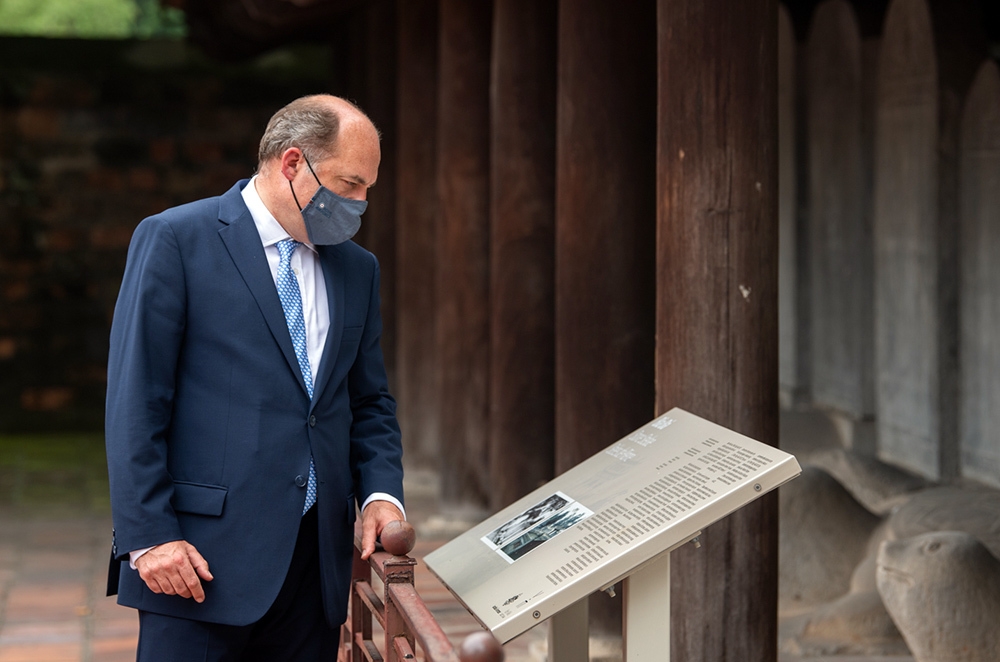 Photo: Vietnamnet
Photo: Vietnamnet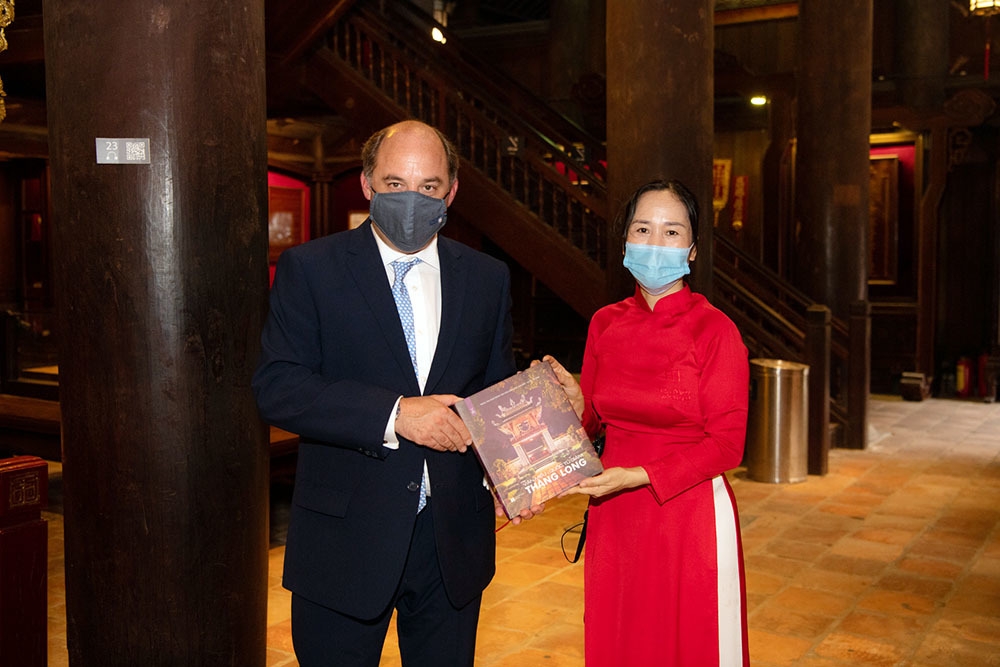 Photo: Vietnamnet
Wallace also visited the Diplomatic Academy of Vietnam for further discussion. He affirmed that the UK was committed to the peace and stability of the "free and open" Indo-Pacific.
Regional maritime security challenges are a mutual concern of the global community, he said. In such a context, the UK wants to strengthen cooperation with ASEAN countries to promote dialogue, peace, and mutual stability.
Wallace also spoke highly of Vietnam's growing role in regional and international issues. He said the UK and Vietnam shareD a vision and strategic interests, such as views on free trade and the importance of international law, including the 1982 UN Convention on the Law of the Sea.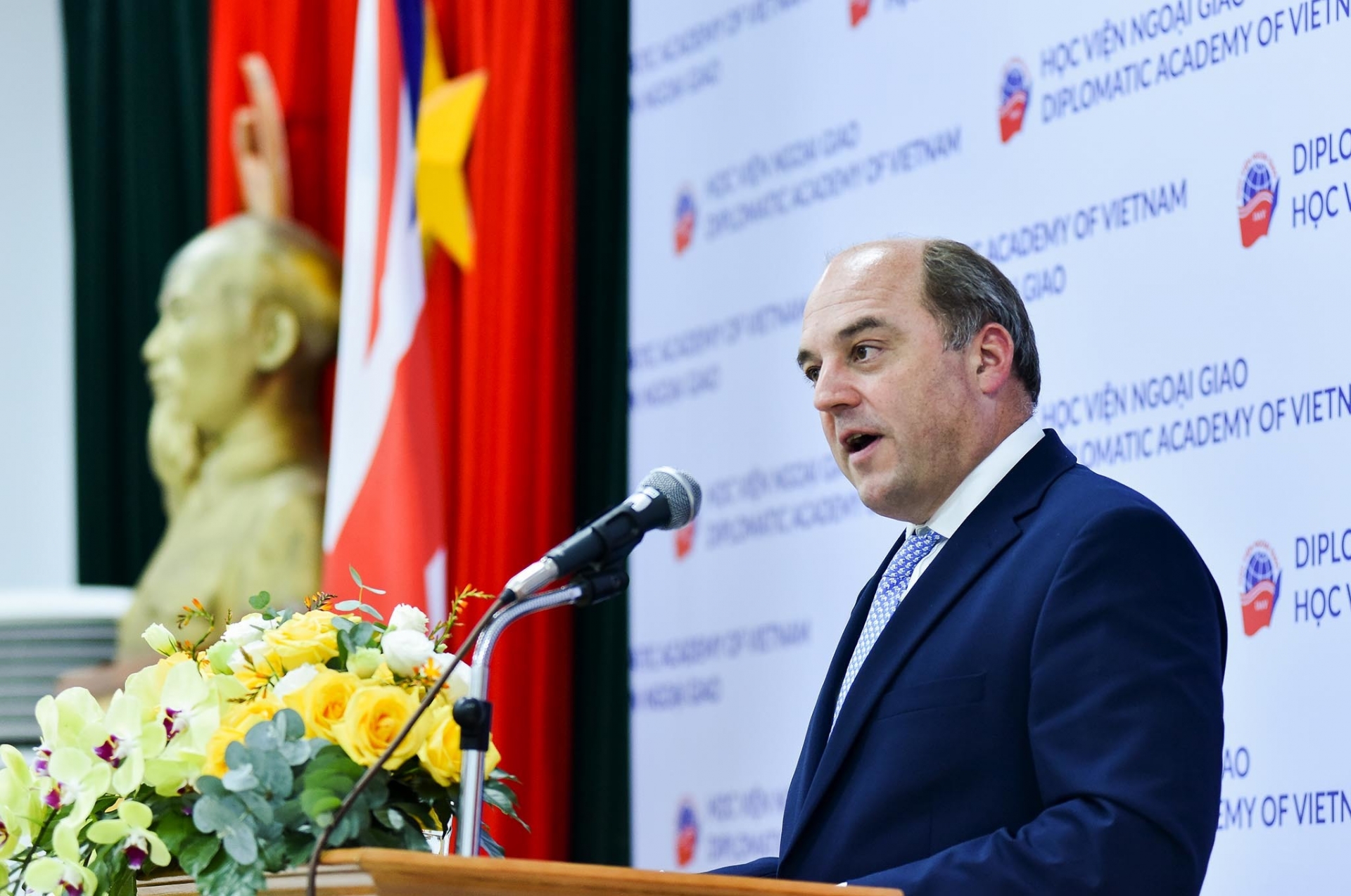 Ben Wallace speaks at the Diplomatic Academy of Vietnam, Photo: Vietnamnet
Also on Thursday, Wallace held talks with Vietnamese Prime Minister Pham Minh Chinh.
He said the UK Department of Defense was willing to closely cooperate with the Vietnamese Ministry of National Defense to enhance exchanges and consolidate mutual trust, and step up mutually beneficial cooperation, covering training, experience sharing, and collaboration within multilateral frameworks like UN peacekeeping operations.
"The two sides should work to effectively realize cooperation agreements in national defense, contributing to the Vietnam-UK strategic partnership in conformity with each side's interests, and contributing to peace and stability in the region and the world," PM Chinh told Wallace.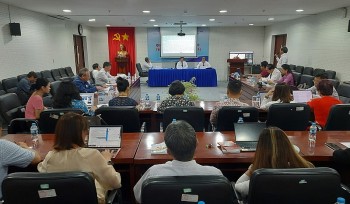 Friendship
The Vietnam - India Friendship Association's Ho Chi Minh City branch, the Ho Chi Minh City Union of Friendship Organizations (HUFO) and the Southern Institute of Social Sciences on March 21 held a scientific seminar themed "Vietnam - India relationship: tradition and present".