Vietnamese visitors grow fond of local heritage and culture
The results are based on a recent survey of over 29,000 respondents in 30 countries and territories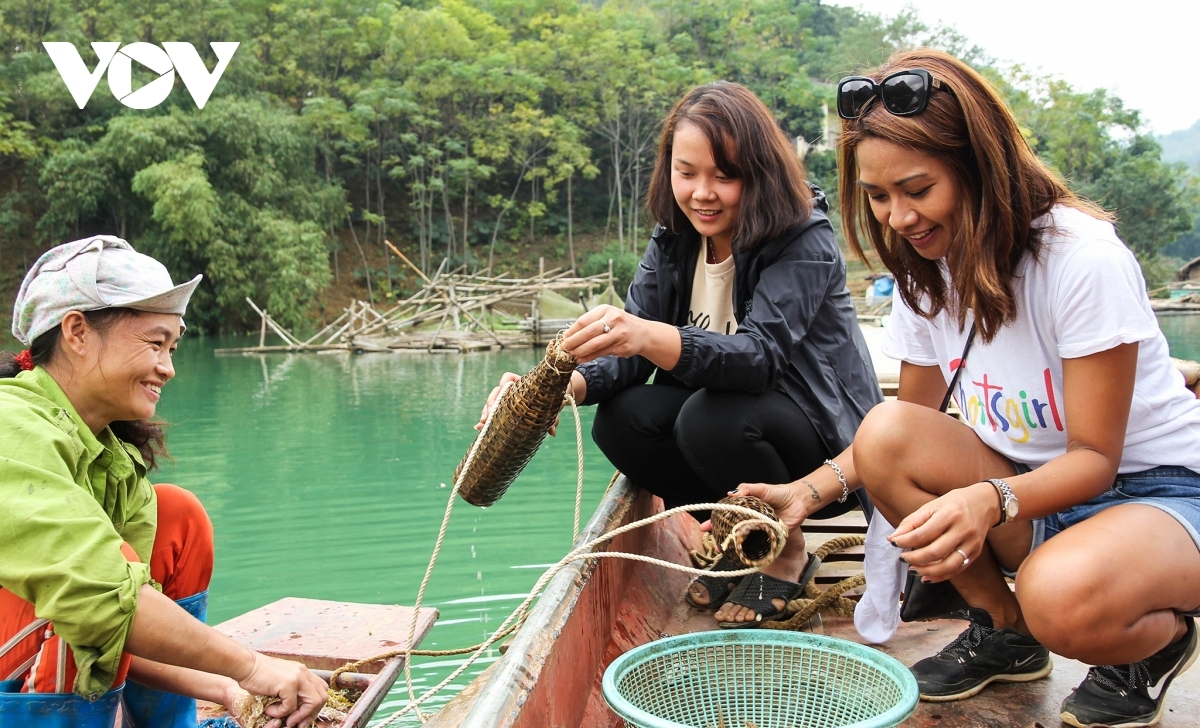 Visitors mingle with locals in Hoa Binh (Photo: VOV)
Eighty-four percent of Vietnamese people want to have authentic and culture-rich tourism experiences. Most visitors believe awareness of heritage and indigenous culture conservation plays an important role.
Sustainable tourism a global trend
A recent report by Booking.com shows the Covid-19 pandemic has indirectly promoted sustainable tourism, thereby raising tourists' awareness about preserving culture and heritage for future generations. Vietnamese and global visitors are becoming more supportive of nature protection and local communities.
In 2016, only 62% of visitors intended to stay at a sustainable hotel at least once in the following year. The number jumped to 81% in 2021 even though tourism activities have been suspended in many places.
A survey of more than 29,000 respondents in 30 countries and territories, including 1,005 from Vietnam, revealed that 100% of Vietnamese holidaymakers want to stay in accommodation with sustainable tourism commitments.
It found 97% of Vietnamese travelers said that sustainable travel was an important issue and 79% believed action had to be taken to save the planet for future generations.
Respecting the local community is also a top concern of tourists. Many people believe visitors should be given more information regarding local ecosystems, heritage, culture and taboos.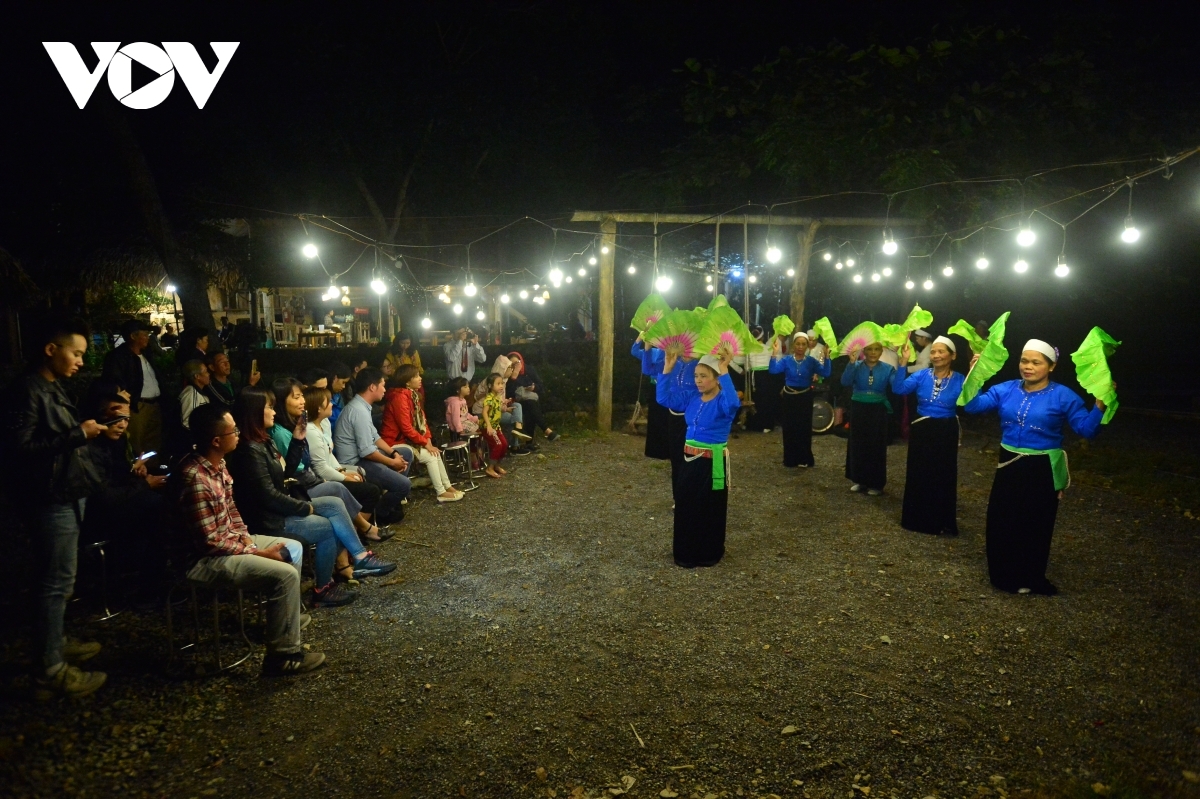 (Photo: VOV)
In Vietnam, 84% of visitors want real-life, indigenous local experiences, while over 86% hope to reduce plastic waste and energy consumption during their vacation.
A large number of visitors prefer off-the-beaten-track destinations to ease the pressure on crowded areas, which ensures fair distributions of tourism benefits among different tourist sites.
From awareness to action
One of the most concerning issues among holidaymakers is waste overload at travel destinations, which may threaten the natural environment and wildlife.
Vietnamese tourists are increasingly responsible and want to make a positive impact. A total of 52% said they often turn off the air conditioner/ heater in guest room when going out, bring a personal water bottle to avoid using plastic, and are ready to join community activities.
Vietnamese people are one of the most active tourists in the world in shopping and supporting the community while traveling. A total of 59% said they are willing to buy local souvenirs to boost local economy – the third highest in the world, behind Argentina (62%) and Mexico (61%).
With such a growing trend, accommodation and destinations in Vietnam need to promote sustainable tourism if they do not want to lose points with tourists. Up to 55% of Vietnamese tourists who participated in the survey said they were annoyed if their accommodation did not adopt sustainable tourism activities.
(Photo: VOV)
Marianne Gybels, director of Sustainability for Booking.com, said: "Over the six years we've been conducting this research, it's been inspiring to see awareness of the importance of sustainable travel consistently grow."
The 30 countries and territories covered by the survey included Argentina, Australia, Brazil, Canada, China, Colombia, Croatia, Denmark, France, Japan, Kenya, Mexico South Korea, Spain, Sweden, Taiwan, Thailand and Vietnam.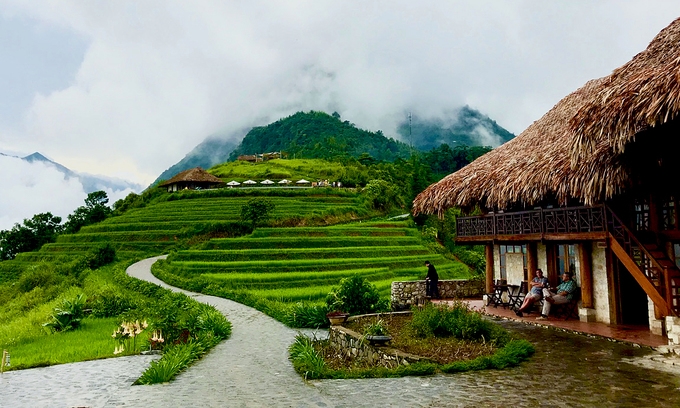 (Photo: VNE)
The survey participants were 18 or older and had traveled at least once in the previous 12 months and planned to travel in 2021. They were also the primary decision maker or directly involved in the decision to travel, the travel website said.
In a recent survey released this month by Agoda, the world's leading online accommodation reservations provider, Vietnamese respondents expressed concern about too much tourism, deforestation and the use of single-use plastics.
However, Vietnam finished in the bottom five of a global sustainable tourism ranking, placing 96th out of 99 economies, according to a Euromonitor International report published in April.