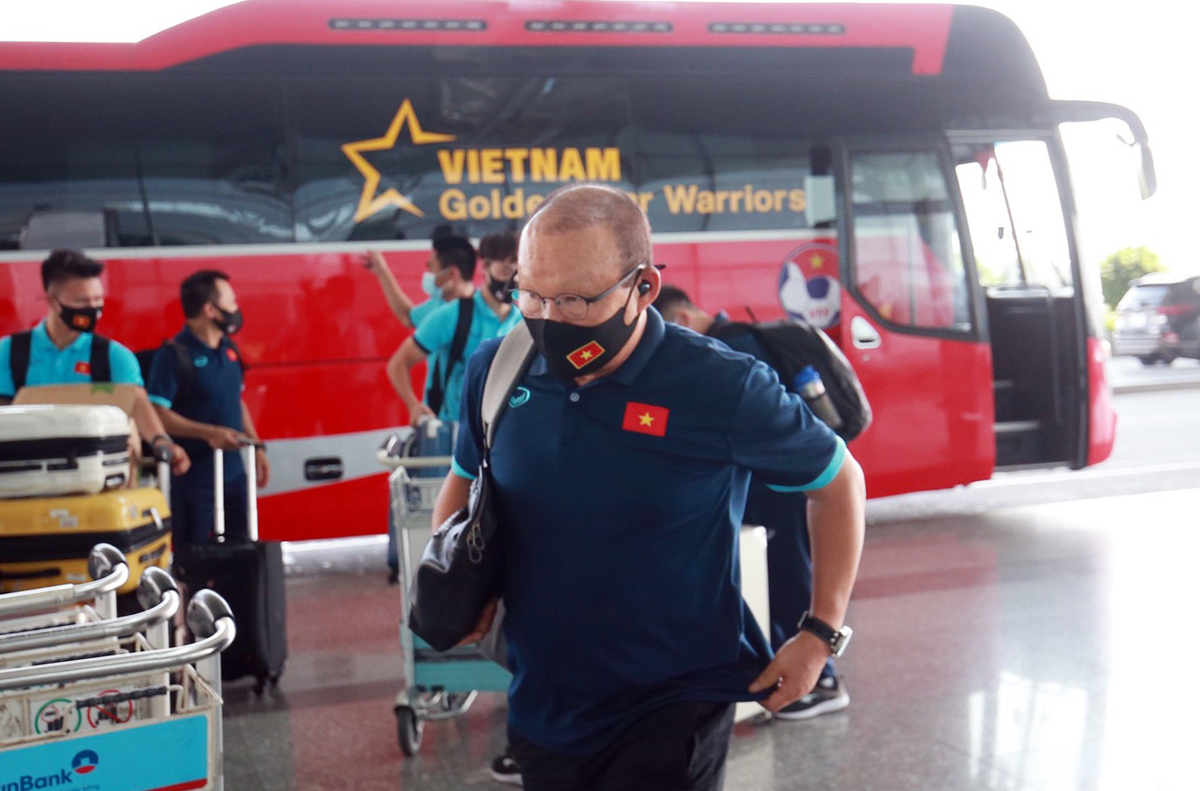 Photo: VnExpress
Around 2 p.m. on May 26, Coach Park and his team were at Noi Bai airport, checking in for flight a flight sponsored by Bamboo Airways to fly directly to the UAE - the venue for the remaining matches of Group G.
Photo: VnExpress
The team carried more luggage than usual, as the special flight meant regular restrictions did not apply. However, they have to quarantine for more than 20 days when they return - most likely in Ho Chi Minh City. Besides personal luggage, they also took training equipment, weighing about about two tons in total.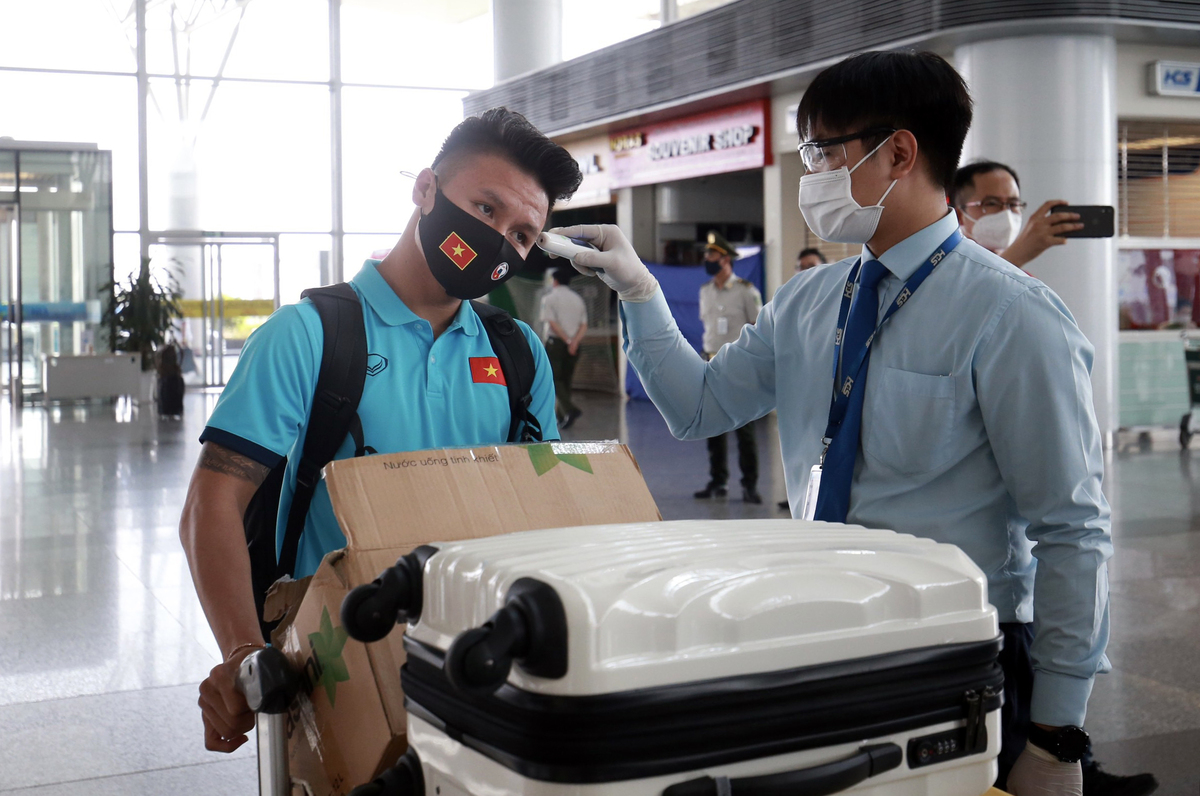 Photo: VnExpress
The members have their body temperature checked and disinfected when going inside to do exit procedures.
Upon arrival in the UAE, the team will be tested for Covid-19 at Dubai airport.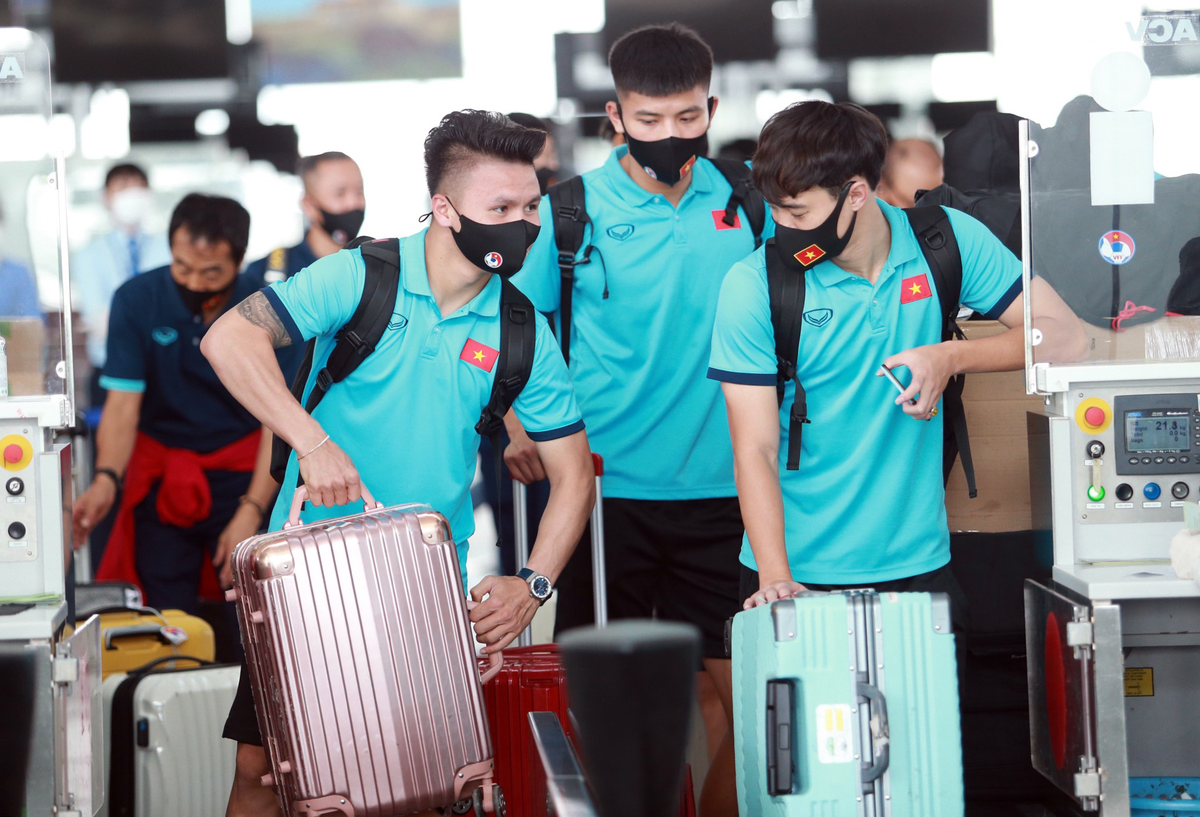 Photo: VnExpress
Midfielder Nguyen Quang Hai (left) and striker Nguyen Van Toan (right) follow baggage check-in procedures. Both are expected to shine in the journey to conquer the final qualifying round of the 2022 World Cup.
Van Toan is currently the player with the most goals in the V-League 2021, contributing to Hoang Anh Gia Lai's team leading until the penultimate round of phase I.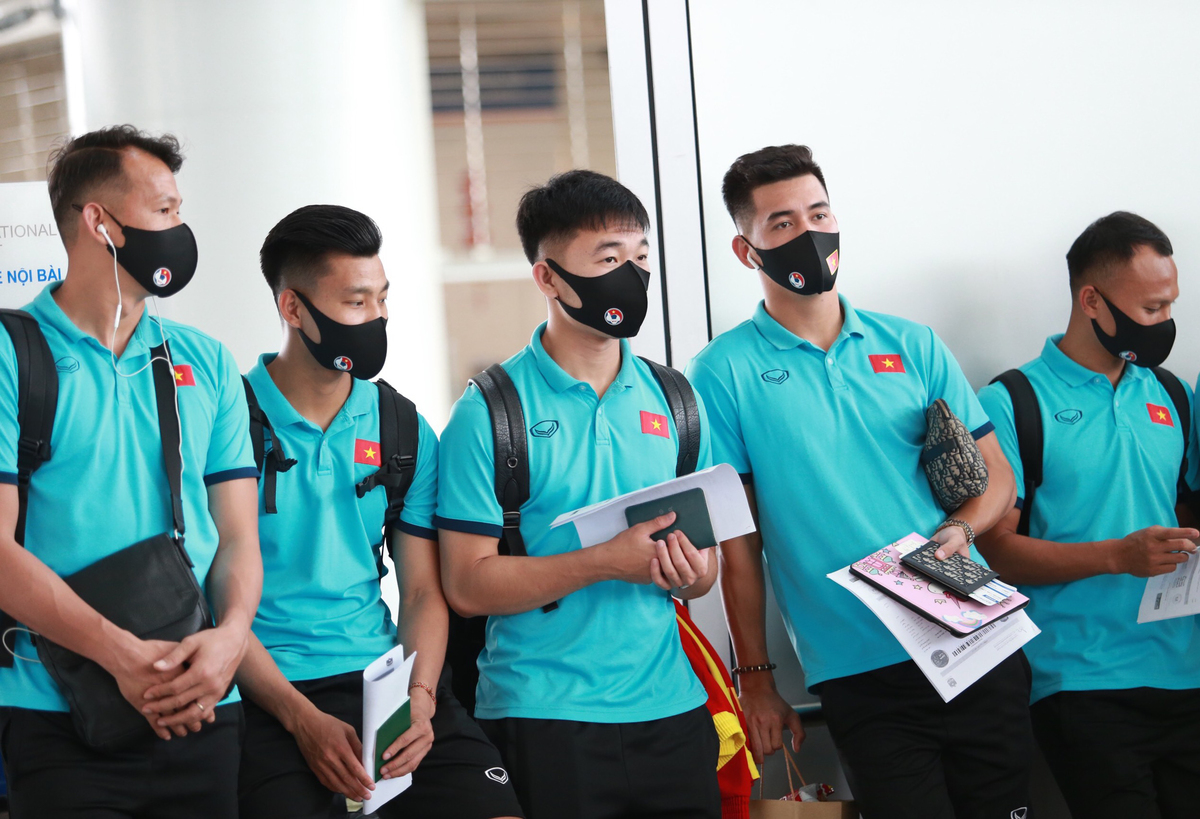 Photo: VnExpress
In addition to passports and flight tickets, the players must also have a certificate confirming that they have had two vaccines and a certificate of being negative for Covid-19.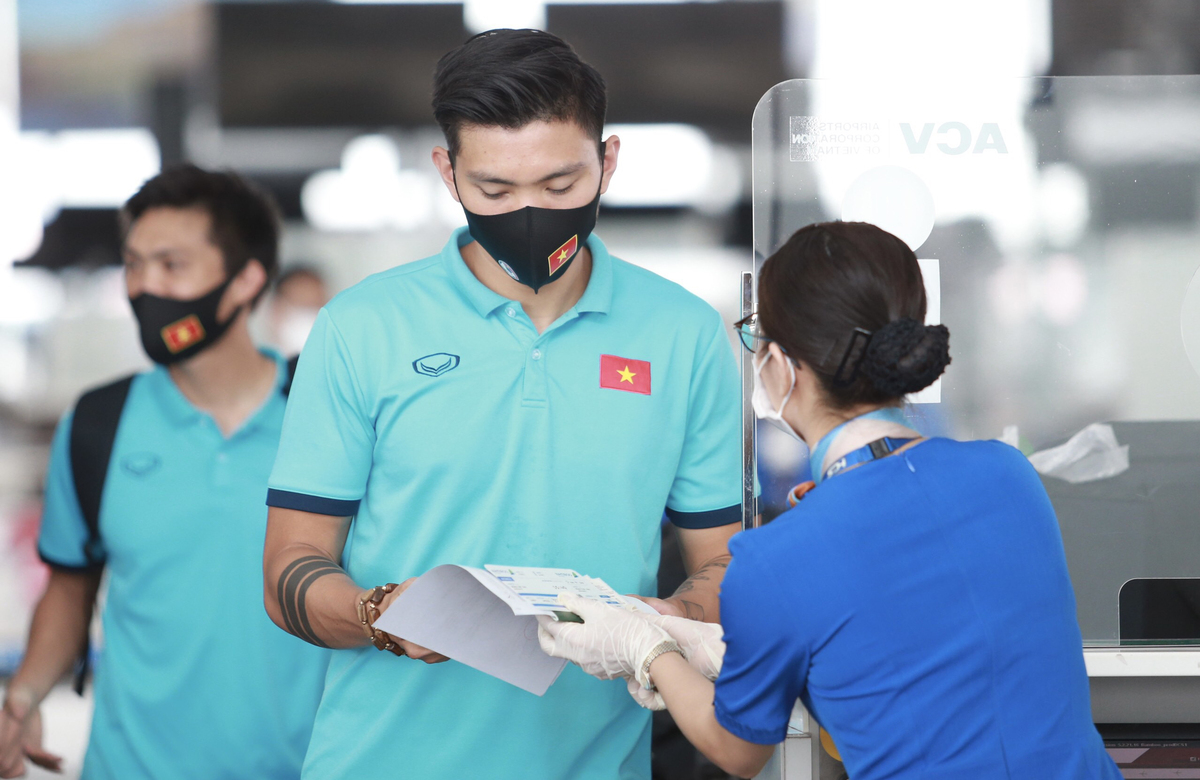 Photo: VnExpress
Defender Doan Van Hau has not played for more than a year because of injury, but coach Park Hang-seo still fills his name in the list of 29 players to the UAE.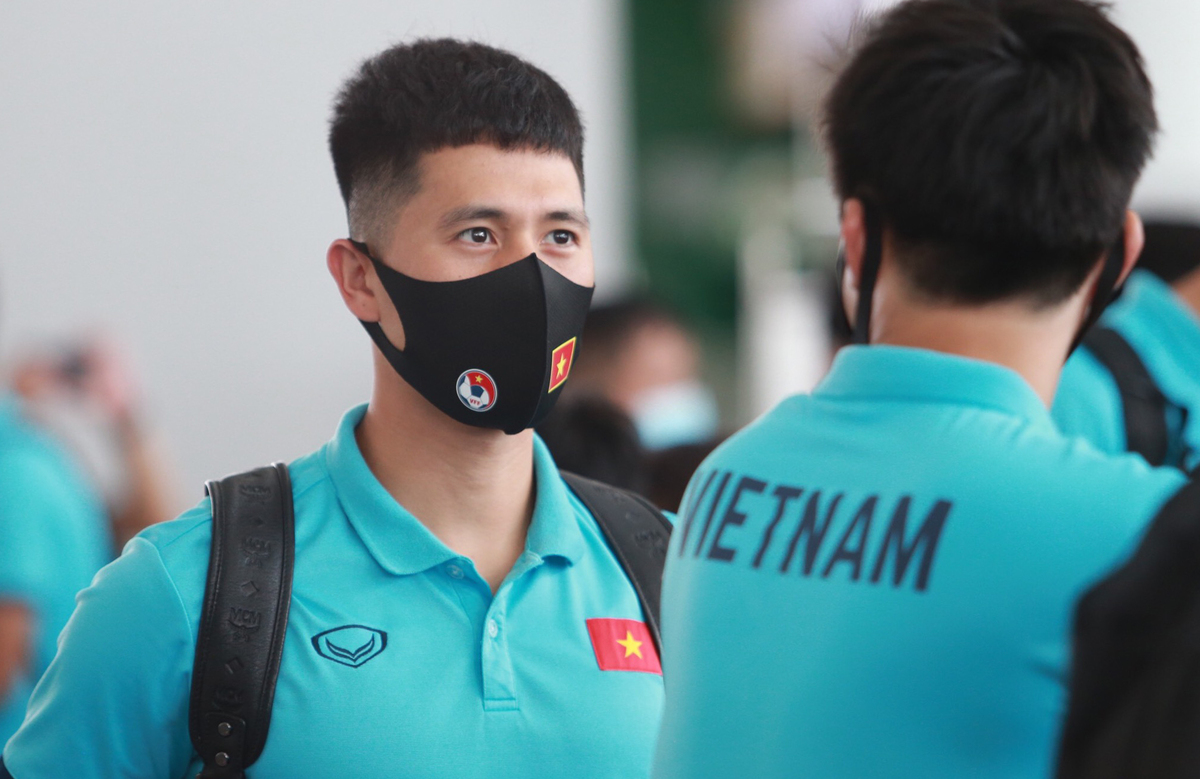 Photo: VnExpress
A similar case is midfielder Tran Dinh Trong - who has not been at his best form due to physical problems. Doan Van Hau and Tran Dinh Trong are all players who have been with Coach Park at all levels of the team since he came to Vietnam in 2018.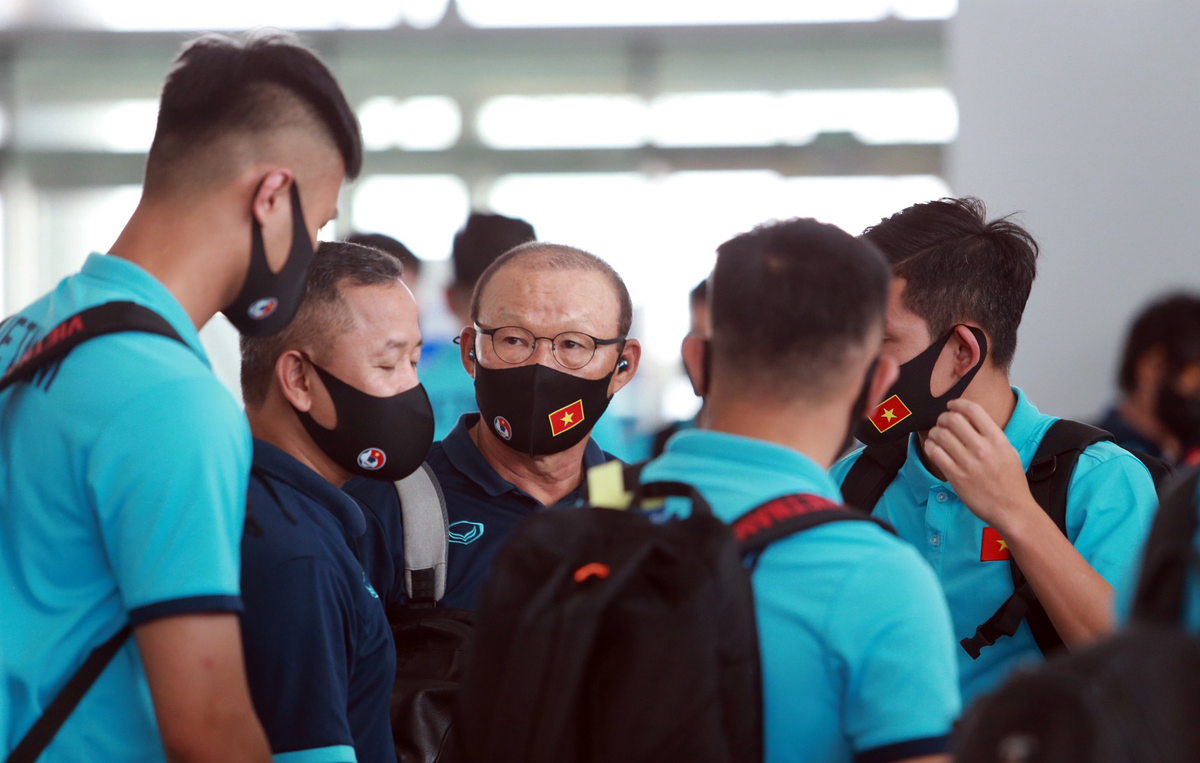 Photo: VnExpress
Coach Park Hang-seo and his students took about six and a half hours to reach the UAE. After resting the test samples were confirmed negative and the team was allowed to go to the training ground.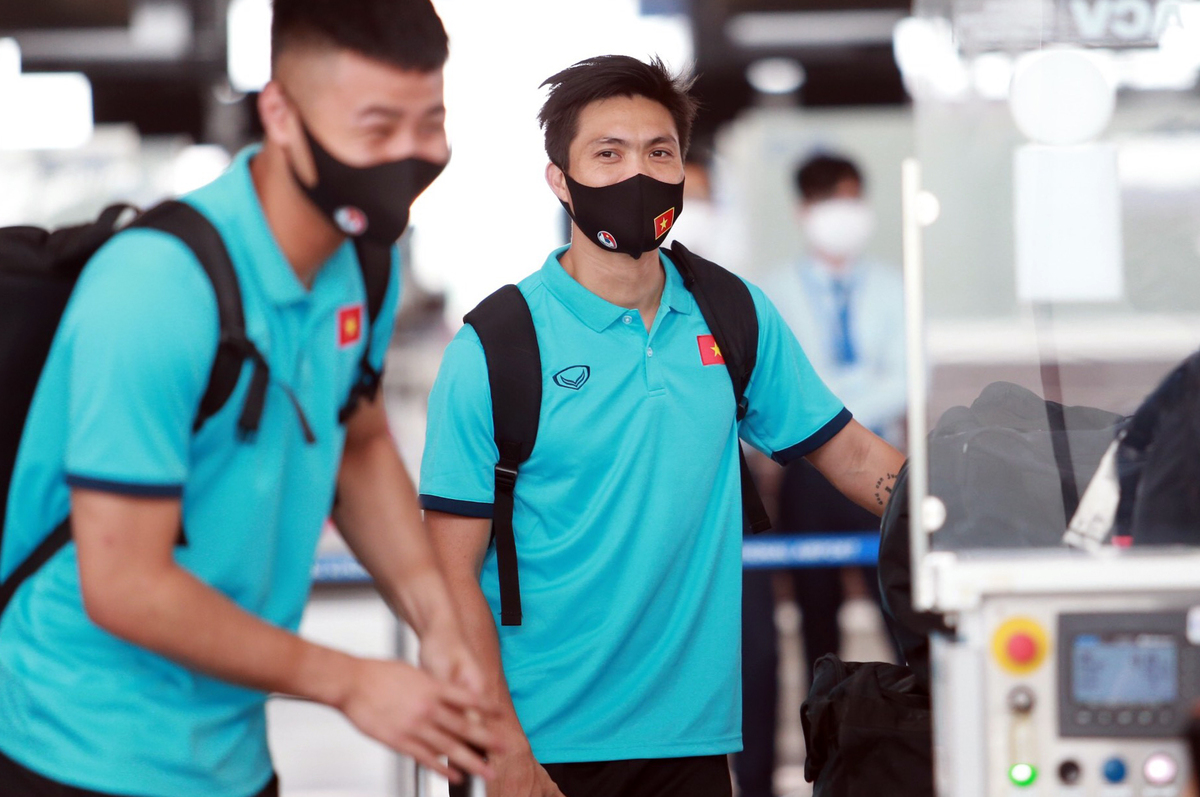 Photo: VnExpress
According to the regulations of the organizing committee, the players will practice in small groups, not leaving the hotel outside the training schedule because the Covid-19 situation in the UAE is also complicated.
The weather in the UAE is very hot, currently around 40 degrees Celsius. Due to coming early to get used to the weather, Vietnam will have to use self-sufficient accommodation. From June 3, the team operates according to the schedule of the Asian Football Confederation.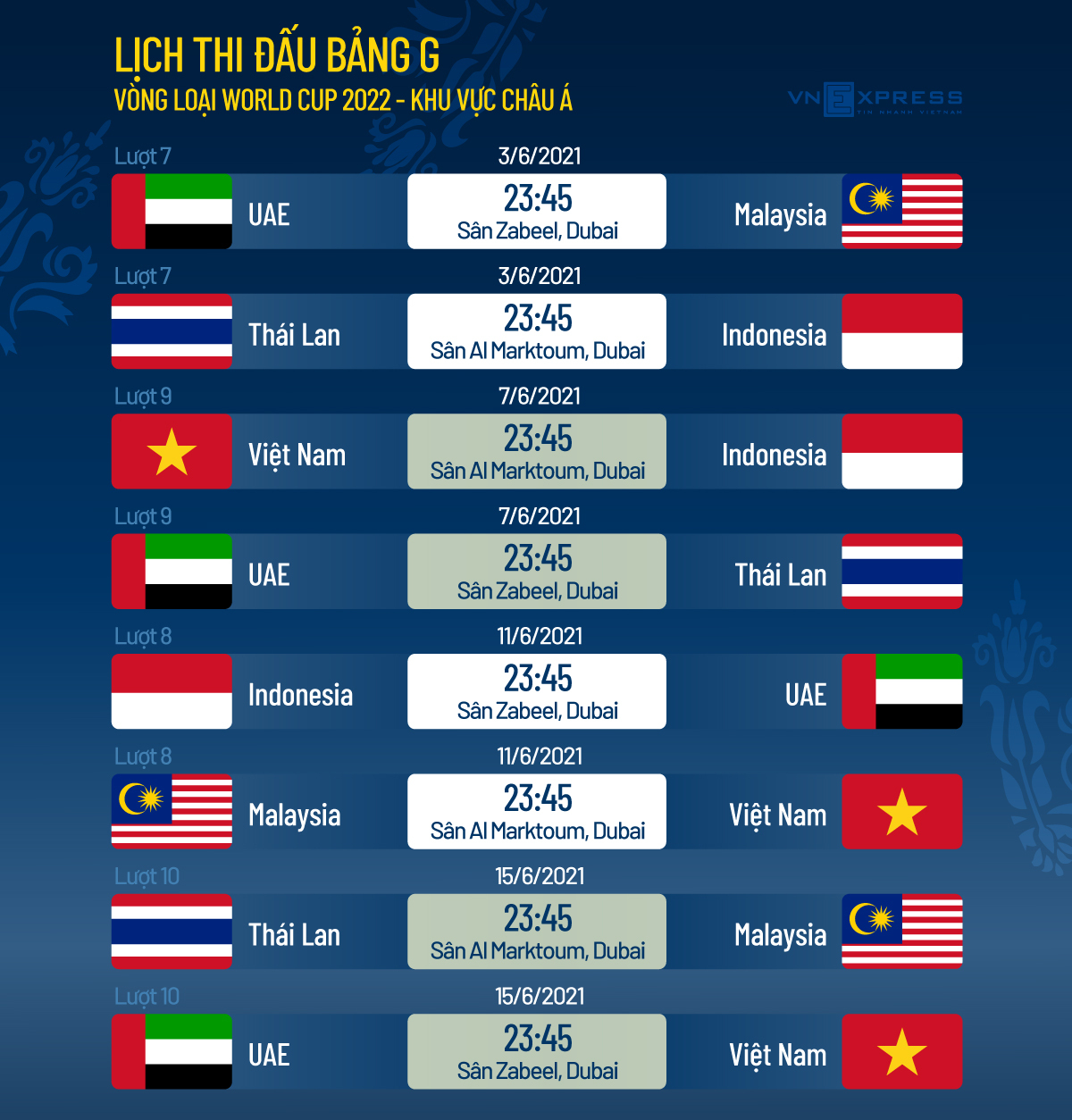 Photo: VnExpress
Vietnam are at the top of Group G, with 11 points after five matches. The team needs two wins to secure a spot in the next round.
Rosie Nguyen