India and UN launch a Global Capacity Building Initiative
The initiative was announced at the India-UN in New York on September 23.
India and the United Nations (UN) launched a joint capacity-building initiative for the Global South (New York, US) , which aims to share India's development experiences, best practices and expertise with partner countries in the Global South through capacity building and training programs.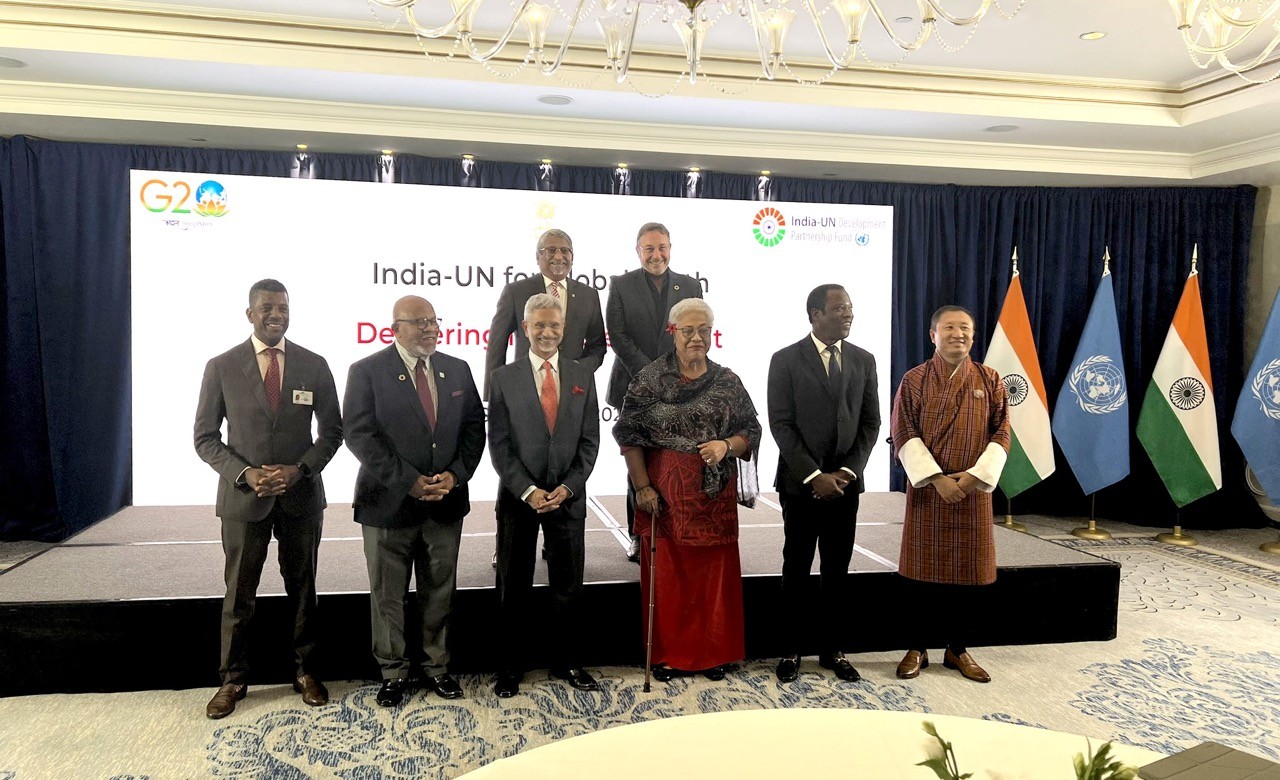 As part of this initiative, the UN India team and the Bill and Melinda Gates Foundation will partner to leverage India's Technical and Economic Cooperation platform to share India's development experiences and best practices across the world (Photo: Opindia.com).
The initiative was announced at an event titled "India-UN for the Global South-Delivering for Development" in New York on 23 September 2023 in the presence of the External Affairs Minister of India, Dr. S Jaishankar. The event saw the participation of President of the 78th UN General Assembly Dennis Francis.
This initiative will be a significant contribution to global efforts towards accelerating momentum for achieving the Sustainable Development Goals (SDGs), Opindia reported. It reflects India's continuing efforts to strengthen its development partnership with the Global South, contributing to strengthening South-South Cooperation.
While building upon the extensive cooperation in development and capacity building that India already has bilaterally with the partner countries, the India-UN initiative also complements the India-UN partnership in the form of "India-UN Development Partnership Fund". The fund has developed a portfolio of 75 development projects in 61 countries since 2017.
This initiative carries forward the successful G20 Presidency of India, chaired by Prime Minister Narendra Modi. While the G20 Summit 2023 saw inclusion of the voice of Global South into the G20 agenda and entry of the African Union into the grouping, it also operationalizes the development-relevant deliverables of India's G20 Presidency. The deliverables include the G20 Action Plan for Accelerating Progress on the SDGs, technological transformation and building Digital Public Infrastructure, among others.