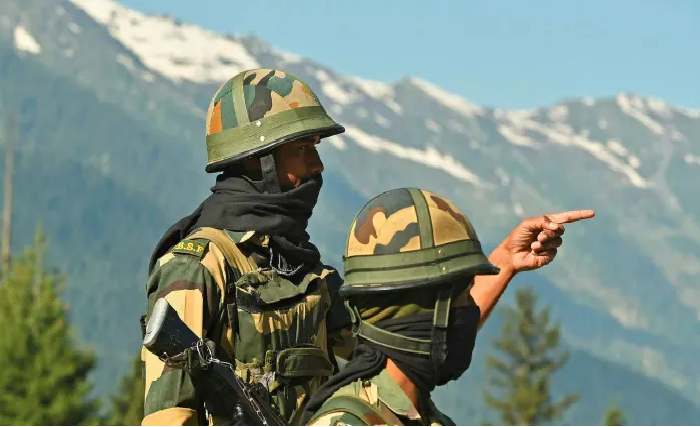 Indian soldiers guard a highway leading towards Leh in Ladakh, the mountainous border region where at least 20 of their comrades were killed in June in a clash with Chinese troops. Photo: AFP
Tensions between India and China have flared up again, with the nuclear-armed countries accusing each other of trying to seize territory across their disputed Himalayan border.
The Indian government said on August 31 that the new confrontation between the two sides occurred overnight on August 29 when the Chinese People's Liberation Army (PLA) troops undertook "provocative movements to change the status quo" on the southern bank of Ladakh's remote Pangong Tso lake, an area long claimed by India, Financial Times reported.
New Delhi said Indian troops "pre-empted this PLA activity . . . undertook measures to strengthen our positions and thwart Chinese intentions to unilaterally change facts on the ground".
No details were provided of casualties but analysts said the rare release of a public statement suggested a significant development. It said brigade commanders were holding talks "to resolve the issues" raised by the skirmishes.
"It shows the situation is serious," said Brahma Chellaney, a professor of strategic studies at New Delhi's Centre for Policy Research. "The Chinese are still seeking to advance their aggression by encroaching on further Indian areas."
Meanwhile, China's foreign ministry on August 31 denied that PLA troops had crossed the "line of actual control" — the unmarked informal border between the two sides — and said talks were continuing.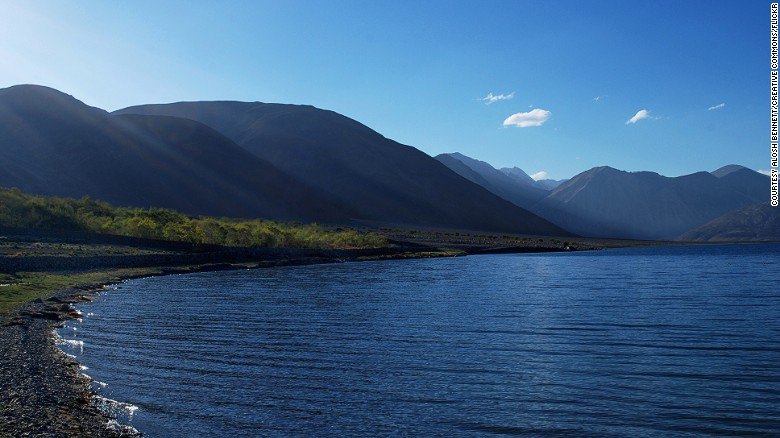 Pangong Tso Lake in the Himalayan Mountains. Photo: CNN
On August 31 evening, the Global Times, a Chinese newspaper, quoted the PLA's western command as saying that Indian troops had "crossed the line of actual control at the border on August 30 and purposely launched provocations".
The PLA Western Theater Command said China strongly opposes Indian troops' illegal crossing of the Line of Actual Control (LAC), which is a severe violation of the consensus reached before at the multilevel talks between the two countries.
Such blatant provocations lead to tensions on the border, and China urges India to withdraw its troops that crossed the LAC, strictly restrain frontline forces, and effectively follow its commitments, the PLA Western Theater Command noted.
Zhao Lijian, spokesperson of the Chinese Foreign Ministry claimed that Chinese border troops have always strictly observed the LAC, and have never crossed the line. The border troops of the two countries have been in communication over territorial issues.
Far from a solution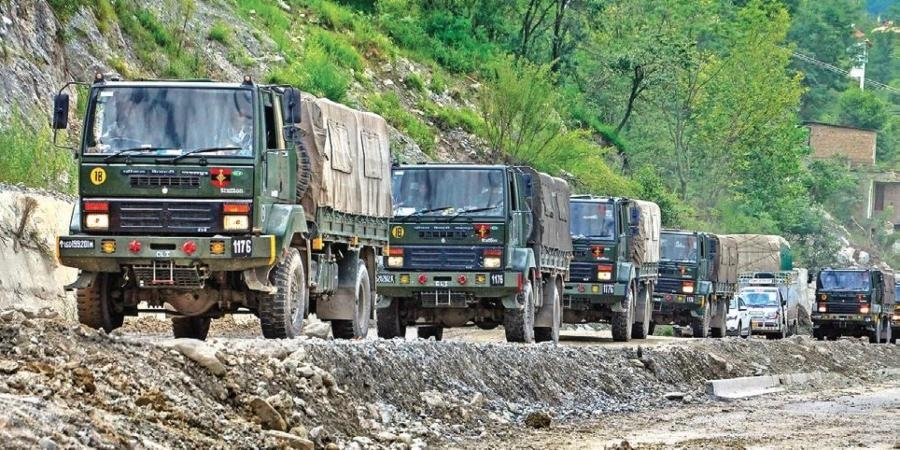 Indian Army trucks move towards Ladakh via Leh-Manali Highway. (Photo: PTI)
Army officials from the two sides were meeting to resolve the latest border dispute that comes more than TWO months after 20 Indian soldiers were killed in fighting that broke out between the two sides in Ladakh's Galwan Valley, Al Jazeera said.
Talks have been going on between the two sides since May to resolve these escalating tensions, but despite these talks going on, there was a very violent clash on the 15th of June, where 20 Indian soldiers and an unknown number of Chinese soldiers were killed.
For months, troops have been locked in a face-off in the western Himalayas, where each side accuses the other of violating their nearly 3,500km-long (2,000-mile) border, most of which remains undemarcated.
The recent border tensions are the most serious in more than half a century.
Accusing each other of instigating the violence, both sides pledged to safeguard their territory but also to try to end the standoff that dramatically changed India-China bilateral relationship.
India has banned dozens of Chinese apps, including popular video-sharing app TikTok, and has placed restrictions on Chinese investments amid the backlash against Beijing following the deadly border clashes in June.
India's Foreign Minister Subrahmanyam Jaishankar has said the latest border standoff is: "The most serious situation after 1962. In fact, after 45 years, we have had military casualties on this border. The quantum of forces currently deployed by both sides at the LAC is also unprecedented," Jaishankar told Rediff.com in an interview last week.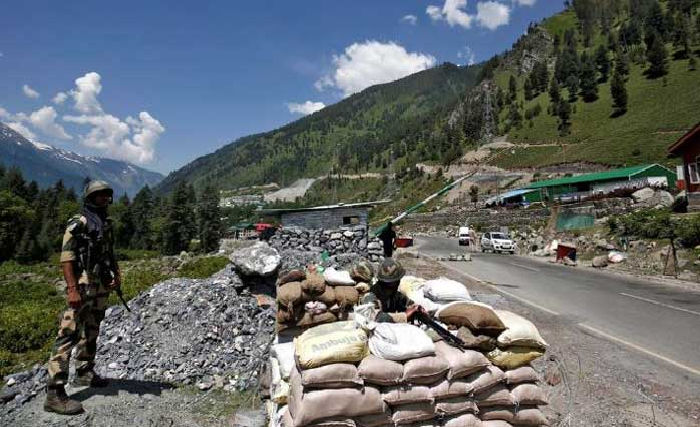 India's Border Security Force (BSF) personnel guard a checkpoint on a highway leading to Ladakh at Gagner in Ganderbal district of Kashmir. Photo: Reuters
India and China fought a war in 1962 over their competing territorial claims, and the two Asian giants have been unable to agree a permanent border along their frontier.
The ongoing standoff high in the Karakoram mountains is over disputed portions of a pristine landscape that boasts the world's highest landing strip, a glacier that feeds one of the largest irrigation systems in the world, and a critical link to China's massive Belt and Road infrastructure project.
The face-off began at three different points in April, but by June it escalated and spread to two other locations towards the north in Depsang and Galwan Valley where India has built an all-weather military road along the disputed frontier.
On June 15, the situation turned deadly when the rival troops engaged in a night-time clash in Galwan that left 20 Indian soldiers dead. China did not report any casualties./.
Rosy Huong