India weather forecast latest, December 13: Minimum temperature to fall again after a western disturbance
Temperature in India is forecasted to fall again after a western disturbance. Besides, the air quality in Delhi is likely to remain in "poor" zone till Monday.
According to Skymet Weather, a Western disturbance will be affecting North India again. The system remains close to North-East Pakistan and adjoining Jammu and Kashmir.
Due to its effect, the cyclonic circulation has persisted over Haryana and adjoining areas. An active seasonal system is currently built around the Arabian Sea.
During the next 24 hours, moderate rain and snowfall is likely over Jammu and Kashmir, Gilgit Baltistan, Muzaffarabad, Ladakh, and Himachal Pradesh. Heavy to very heavy rain and thunderstorms are expected in the Jammu region.
Rain and thundershowers may occur over parts of Punjab and Haryana. Scattered rains may also occur over Delhi, East Rajasthan and western parts of Uttar Pradesh.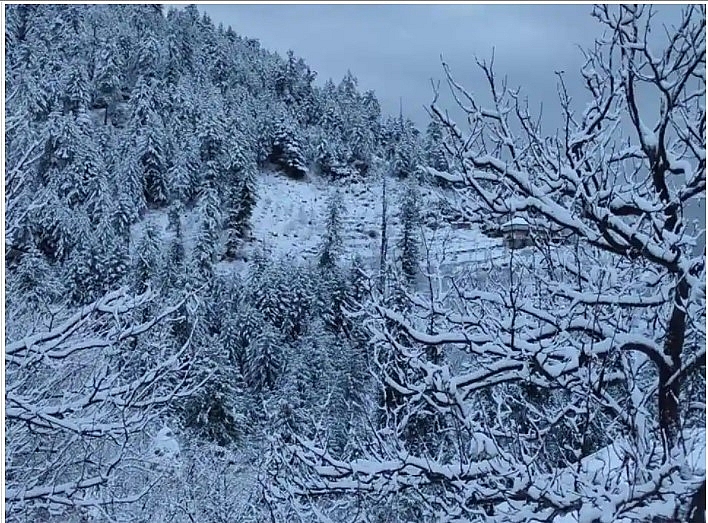 An apple orchard after fresh snowfall covered the hills with a white blanket in the upper Shimla area on Saturday. (HT Photo)
Light to moderate rains may occur over Madhya Pradesh, Gujarat, Konkan and parts of Goa, Madhya Maharashtra and North Karnataka.
There is a possibility of thick fog in eastern Uttar Pradesh, Bihar, West Bengal and parts of Tripura. The national capital and its neighbouring areas received light drizzle on Saturday, as was the forecast by the Indian Meteorological Department (IMD).
The IMD had forecast that Delhi and the neighbouring towns are likely to receive rainfall on December 11 and December 12. This is also likely to improve the air quality of the city.
"Light intensity rain would occur over south-Delhi, south-west Delhi, Dwarka, and IGI airport during the next 2 hours," IMD said.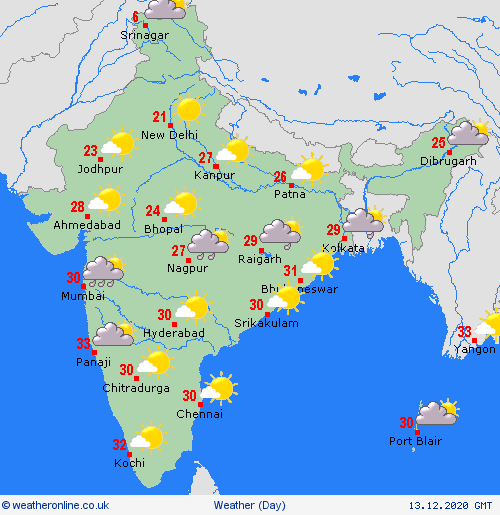 Photo: Weather Online
Kuldeep Srivastava, head of IMD's regional weather forecasting centre, said that Delhi and the neighbouring satellite towns are likely to receive light rainfall between December 11 and December 12, as a result of a Western Disturbance passing over the Himalayas. After the passing of this Western Disturbance, the minimum temperature in Delhi is expected to fall by at least three to four degrees Celsius.
"From December 14, temperatures will start falling again. North-westerly winds from Himachal Pradesh, Uttarakhand and Jammu and Kashmir, which have been receiving a good spell of snowfall, will be carrying cold winds. This will bring down the temperature here," said Srivastava.
Central Pollution Control Board (CPCB) data shows that the overall AQI of Delhi was 295, in the "poor" category. On Thursday, the AQI settled at 284, also in the same category, Hindustan Times reported.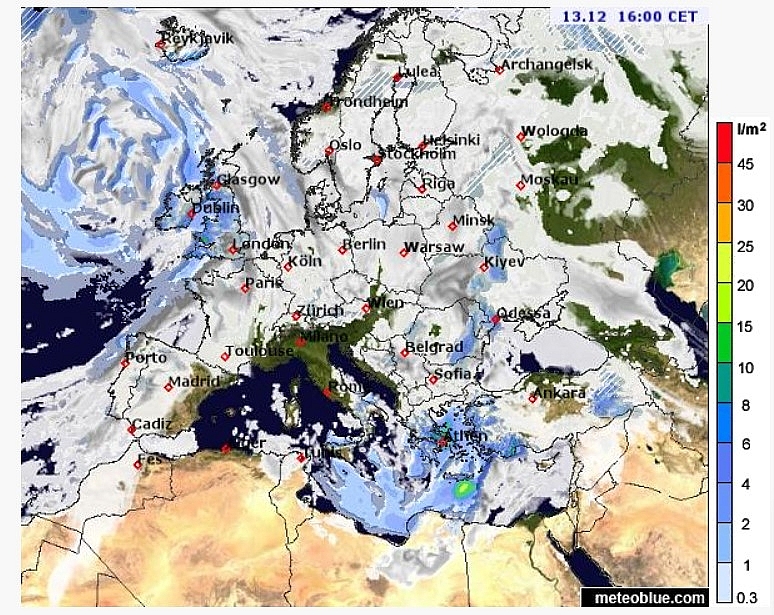 Photo: meteoblue
Kuldeep Srivastava, head of IMD's regional weather forecasting centre, said that with a western disturbance impacting the entire region, pollution levels are not expected to worsen much over the weekend. Winds are likely to pick up during the day and settle the pollution levels, he said.
"The wind speed reduced to 6kmph and the direction also changed from north-westerly to easterly on Friday. Some areas in Haryana have received rainfall on Friday afternoon," said Srivastava.
He said that the average wind speed in Delhi is likely to remain around 8-10kmph on Saturday and Sunday, which means that the air quality is likely to remain in the "poor" zone till Monday.
"The western disturbance will pass on Saturday and the wind direction will change back to north-westerly," he added.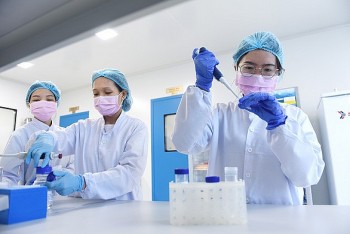 National
Vietnam News Today (October 17): Vietnam records 3,211 new local Covid cases; Vietnam's border guards take tougher actions against IUU fishing; National program for development of domestic vaccines adopted; HCMC to reopen inter-provincial tourism from next month.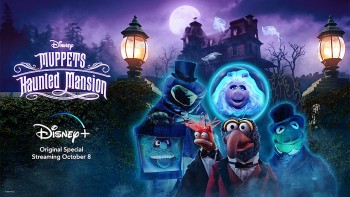 Handbook
Halloween is coming, and what is better than bing watching a good cartoon with your kids. This 10 new Halloween specials, special episodes, and series are kid-friendly spooky alternatives, and fresh-as-a-newly killed corpse in the post below.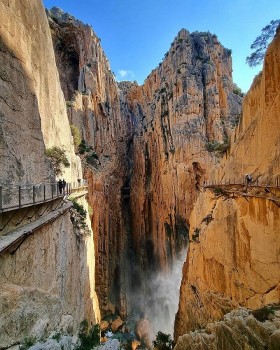 Travel
For people who are thrill seekers and love challenging themselves, this narrow, small walkway which was pinned along the steep walls of a narrow gorge in El Chorro in Spain, will give the visitors the best and most dangerous experience of a lifetime.