After partly cloudy skies were observed on Saturday morning, though the skies cleared later during the day, cloudy weather is likely to return on Sunday as per India Meteorological Department (IMD).
Officials said, "Cloudy weather is likely on Sunday, but clear skies will return on Monday. Due to the cloudy weather, the minimum temperature can rise over 13 degrees in the coming days."
The maximum temperature went up from 25.1 degrees on Friday to 25.4 degrees on Saturday. The minimum temperature stayed consistent on Friday and Saturday at 10.6 degrees. Over the next three days, the maximum temperature will continue to stay around 25 degrees while the minimum temperature will stay between 12 and 13 degrees.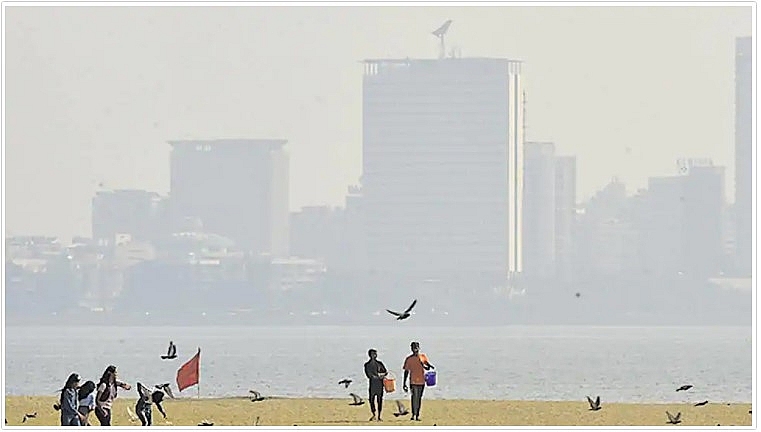 The air quality index was 225 (poor) on Saturday. (Anshuman Poyrekar/HT Photo)
Himachal Pradesh witnessed light snowfall and showers at isolated places in the upper reaches of Lahaul-Spiti and Kinnaur districts on Saturday, Hindustan Times reported.
State's meteorological department director Manmohan Singh said that weather will remain dry throughout the state on December 6, while the higher and middle hills will receive snowfall and rainfall at isolated places on December 7 and will continue till December 9.
"Weather will remain dry from December 10 onwards," he added.
Light snowfall and rainfall occurred at isolated places in the higher hills while weather was mostly dry throughout the state during the last 24 hours. As the minimum and maximum temperatures maintained normalcy, no significant changes were witnessed.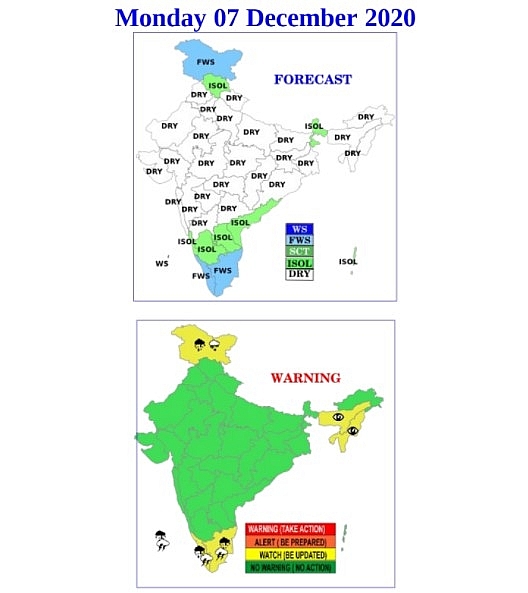 Photo: IMD
In state capital Shimla, minimum temperature touched 7.6°C, while Kufri jittered at 5.9°C. Prominent tourist destinations including Manali shivered at 5°C, while Dharamshala and Dalhousie recorded 8.6°C and 6.8°C minimum temperatures.
Minimum temperature in Una was 7.2°C, while Solan recorded 4°C, Bilaspur 7.5°C, Hamirpur 8°C, Nahan 11.8°C, Mandi 5.1°C and Kalpa 0°C. Keylong, which witnessed 2cm snow, was coldest in the state at minus 3.5°C minimum temperature.
According to Skymet Weather, Cyclonic storm Burevi weakened first to deep depression and then to depression. This system moved forward from the closed proximity of Ramanathapuram in Tamil Nadu. Presently, the system has weakened further to a low-pressure area.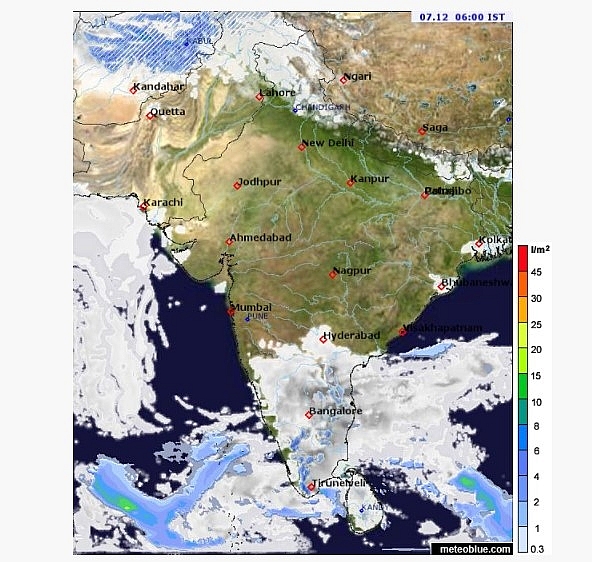 Photo: meteoblue
A cyclonic circulation is over East Uttar Pradesh and adjoining Bihar. Another cyclonic system also persists over the southern Andaman Sea and the adjoining Malay Peninsula. A Western Disturbance lies over Jammu and Kashmir. Due to its effect, the cyclonic system has persisted over western Rajasthan and adjoining areas.
During the next 24 hours, light to moderate rains is expected to continue over Tamil Nadu, Kerala, and Andaman and Nicobar Islands. Heavy to very heavy rainfall is expected in some areas. Light to moderate rains may occur at isolated places over South Coastal Andhra Pradesh, Rayalaseema, and South Interior Karnataka.
Light to moderate rain and snow is likely in the upper reaches of Jammu and Kashmir, Himachal Pradesh, and Uttarakhand. In north-west India, the minimum temperature will be 2 to 3 degrees above normal.
Ruby Lee