India weather forecast latest, November 24: Western disturbance briefly causes a slight increase in temperatures
Weather in India is expected to recognize a slight increase in temperatures due to a brief western disturbance.
According to Hindustan Times, Kolkata residents got to feel the winter chill on Monday morning as the mercury dropped to 15.5 degrees Celsius.
"The minimum temperature has dropped to 15.5 degrees Celsius which is three degrees below the normal. It has dropped by around four degrees since Sunday morning," said a senior official of the India Meteorological Department's regional office in Kolkata.
The mercury has been steadily dropping over the past 48 hours. On Saturday, the minimum temperature was around 22 degrees Celsius; on Sunday, it had come down to around 19.5 degrees Celsius.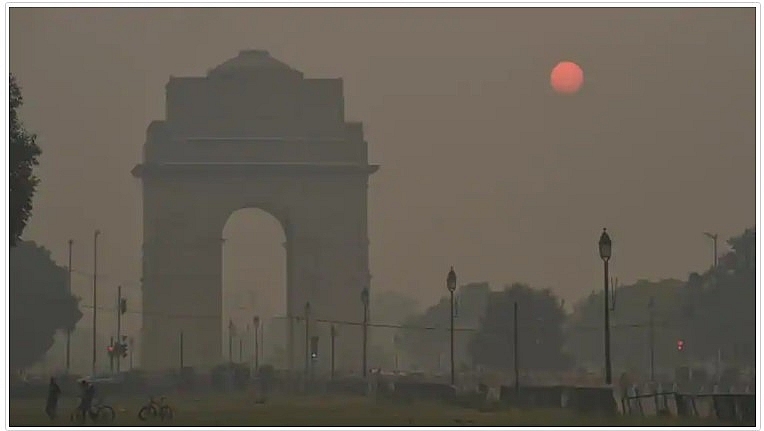 Photo: Hindustan Times
"The chill is here to stay for another two or three days. The temperature in the districts, particularly in the western parts of the state, has dropped even lower," said the official.
Officials said that a depression has formed over the Bay of Bengal near the Tamil Nadu-Puducherry coast and is likely to intensify further into a cyclone.
"The system is sucking winds from all directions as a result of which cold and dry northerly winds are passing through Kolkata and other districts. This has helped to bring down the temperature," said the official.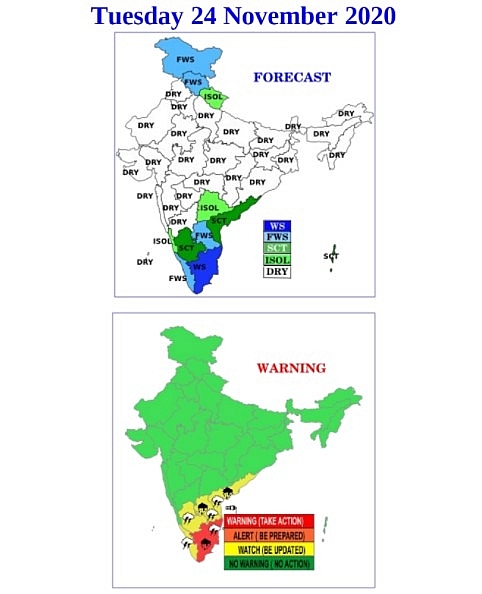 Photo: IMD
According to IMD, heavy to very rainfall with extremely heavy falls are expected at isolated places over Tamilnadu, Puducherry and Karaikal and heavy rainfall at isolated places over Coastal Andhra Pradesh and Yanam, Rayalaseema. Thunderstorm with lightning is likely to occur at isolated places over Coastal Andhra Pradesh and Yanam, Rayalaseema, South Interior Karnataka, Kerala and Mahe and Tamilnadu, Puducherry & Karaikal.
Squally weather sets to prevail over Southwest and adjoining Westcentral Bay of Bengal and long & off Tamilnadu-south Andhra Pradesh coasts and Gulf of Mannar. Sea conditions is likely to be very rough to high over these regions. Fishermen are devised not to venture into these areas.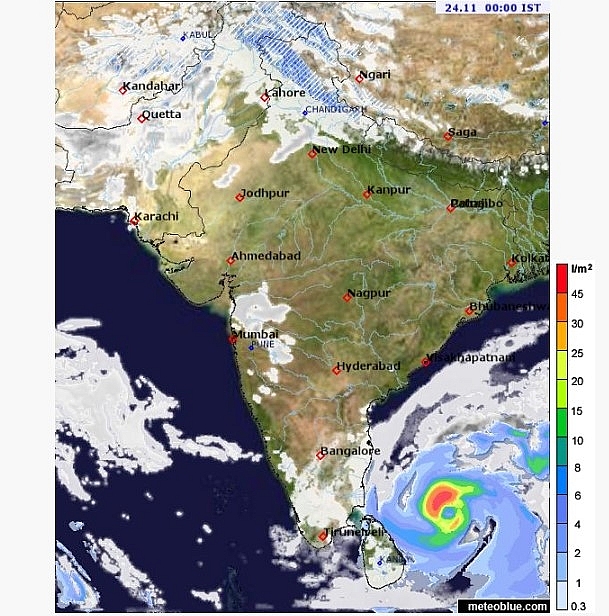 Photo: meteoblue
Photo: Weather Online
According to Skymet Weather, during the next 24 hours, light to moderate rain and snowfall is likely over parts of Himachal Pradesh, Ladakh, Jammu and Kashmir, Gilgit Baltistan, and Muzaffarabad.
Light to moderate rains are expected to continue over Andaman and Nicobar Islands. Northeast India is expected to receive light to moderate rains and thundershowers. Light rain may occur at one or two places in the coastal parts of Tamil Nadu and Andhra Pradesh. Weather will remain dry in the rest of India.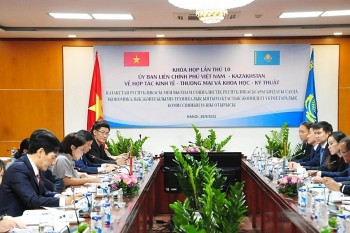 Friendship
The 10th session of the Vietnam-Kazakhstan Intergovernmental Committee on economic-trade and scientific-technical cooperation was held in Hanoi on September 26.