India weather forecast latest, November 22: Minimum temperature witnesses a sharp drop
Kolkata and its adjoining areas are forecasted to bear a sharp drop in the night temperature as rain covers some parts.
According to Skymet Weather, during the next 24 hours, moderate to heavy rains are likely over Andaman and Nicobar Islands. The northeast monsoon will remain weak over southern peninsular India for the next 2-3 days.
Light to moderate rains are expected over South Tamil Nadu, Kerala, Madhya Maharashtra, Vidarbha, Marathwada, South-Eastern Madhya Pradesh, Chhattisgarh, Jharkhand, and Northeast states.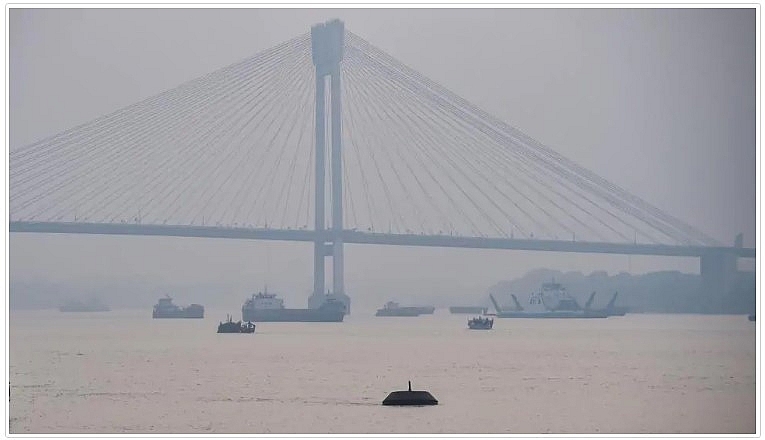 Photo: Hindustan Times
Light rain may occur at one or two places in Bihar, Gangetic West Bengal and Lakshadweep. While light rain is expected in the higher reaches of Jammu and Kashmir.
In northwest India, the minimum temperature will be below normal. Cold conditions will persist over Punjab, Haryana, Delhi, and parts of North Rajasthan.
"The minimum temperature is expected to drop from Sunday and we are expecting a sharp drop on Monday. The night temperature in Kolkata is expected to go down below the 20 degrees Celsius mark. This would be, however, temporary," the India Meteorological Department (IMD) reported.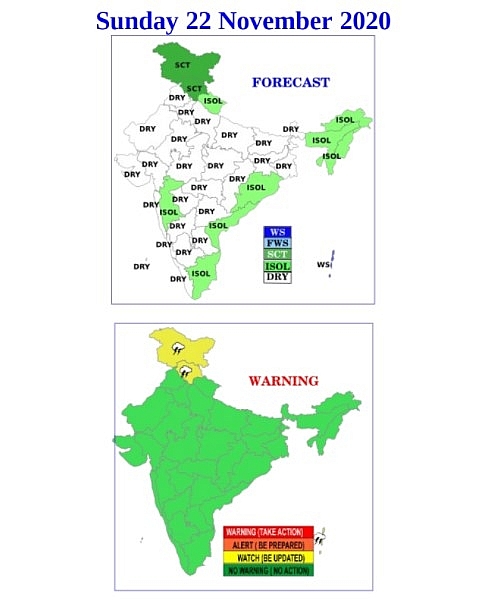 Photo: IMD
"While moisture-laden winds are gushing in because of the formation of a cyclonic circulation over the sea near Tamil Nadu, north-westerly winds are bringing in cold and dry winds. Under the influence of these two clouds formed triggering some rain," said Banerjee.
From Sunday, the flow of cold and dry winds from northwest and north would increase resulting in the drop in the mercury level. On Monday, there could be a sharp drop in temperature, Hindustan Times reported.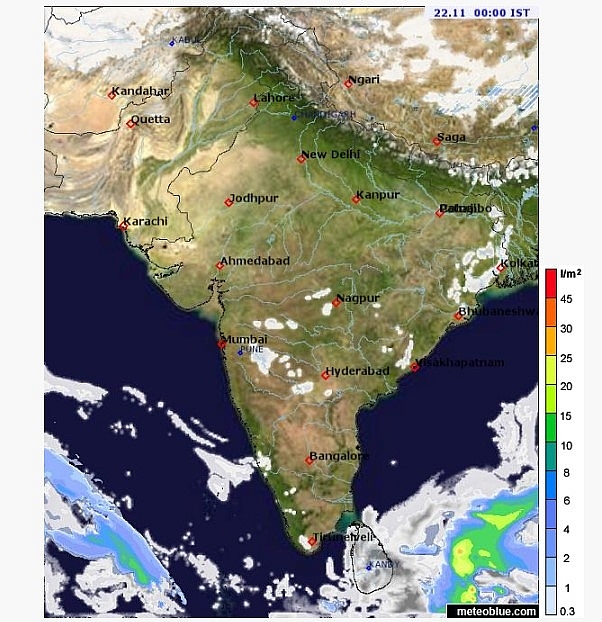 Photo: Meteoblue
"The temperature in the western parts of the state, in districts such as Purulia and Bankura, will drop to around 14 degrees," said the official.
The India Meteorological Department (IMD) also forecasted that heavy rainfall is likely to occur at isolated places over Andaman & Nicobar Islands. Dense fog also cover odisha and Nagaland, Manipur, Mizoram & Tripura. Besides, strong winds set to prevail over Equatorial Indian Ocean & adjoining central parts of South Bay of Bengal and over southwest 7 adjoining westcentral Arabian Sea.