Indian all women crew sets record by flying over world's longest air route
The historic flight with an all-women crew operating Air India's longest flight from San Francisco to Bengaluru successfully landed Monday in the city, covering a distance of 13,993 km. The journey set a new record of an all-women cockpit crew flying the longest distance over the North pole.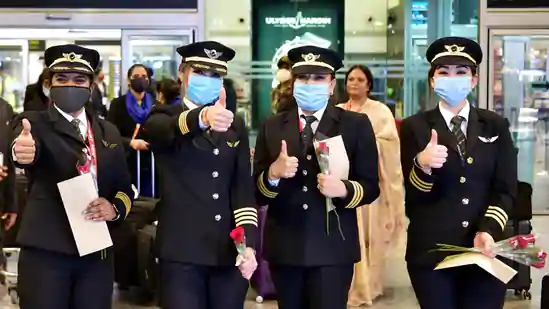 Captain Zoya Aggarwal, Captain Papagari Thanmai, Captain Akansha Sonaware and Captain Shivani Manhas were among the all-women pilot team who flew the longest commercial flight in the world
The flight was commanded by Captain Aggarwal Zoya who has a flying experience of more than 8,000 flying hours. She has command experience in a B-777 aircraft of more than 10 years and more than 2,500 flying hours. She was also the youngest woman pilot to fly a Boeing-777 in 2013.
"Women should have self-belief even if they face societal pressure and not consider any task impossible," Captain Agarwal said. "I am extremely proud to have with me experienced women team comprising Captains Thanmai Papagari, Akanksha Sonawane and Shivani Manhas. This is the first time an all-women pilots team will fly over the North Pole and create a history of sorts. It's indeed a dream come true for any professional pilot," she told news agency ANI.
Amid the cheers and clapping, the four women -- Captain Zoya Aggarwal, Captain Papagari Thanmai, Captain Akansha Sonaware and Captain Shivani Manhas -- responded by showing a thumbs-up sign.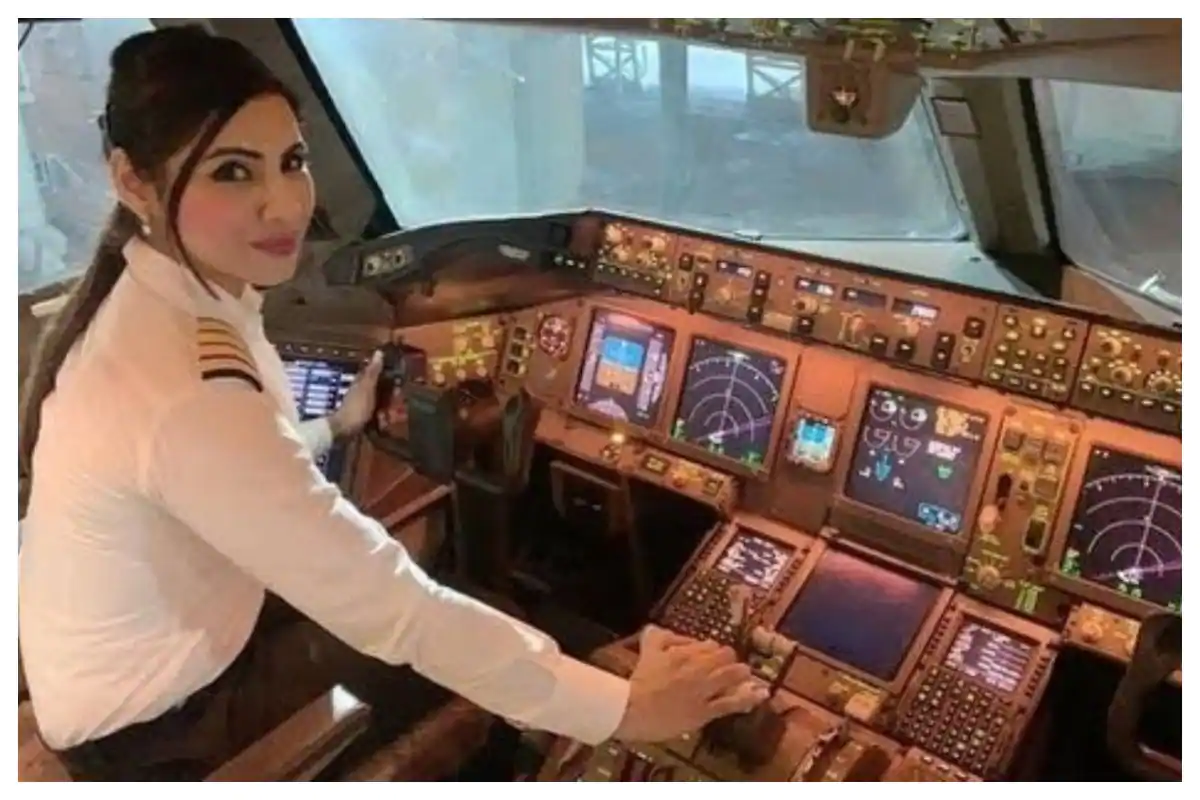 Captain Zoya Aggarwal
Sporting a black uniform and donning the Air India's cap, the women were received at the airport by the Air India team members which had put out a banner reading, "A warm welcome to our guests on the inaugural flight of AI 176, January 11, 2021 -- San Francisco to Bengaluru."
The San Francisco Airport authorities too rejoiced in the success.
They tweeted, "Congratulations @airindiain on a historic flight! Flight AI176 was piloted by an all female cockpit crew for the landmark journey from #SFO over the North Pole to @BLRAirport."
Flight AI176 departed from San Francisco in the USA at around 8.30 pm (local time) on Saturday and landed at the Kempegowda International Airport at around 3.45 am (local time) on Monday.
The total flight time on this route will be more than 17 hours depending on the wind speed on that particular day, it had said in a statement on the eve of the historic flight.
The flight was operated with a Boeing 777-200LR aircraft with a seating capacity of 238 seats, including eight First Class, 35 Business Class,195 Economy class configuration besides four cockpit and 12 cabin crew.
Overseas Vietnamese
Vice President Vo Thi Anh Xuan had meetings with several Thai leaders and high-ranking officials within the framework of her visit to Thailand to attend the Global Summit of Women (GSW) 2022.