Indian Student: 'I love Tet customs in Vietnam'
Satyam Mishra, a student at Vietnam National University, has spent two years celebrating the Lunar New Year (Tet) in Vietnam.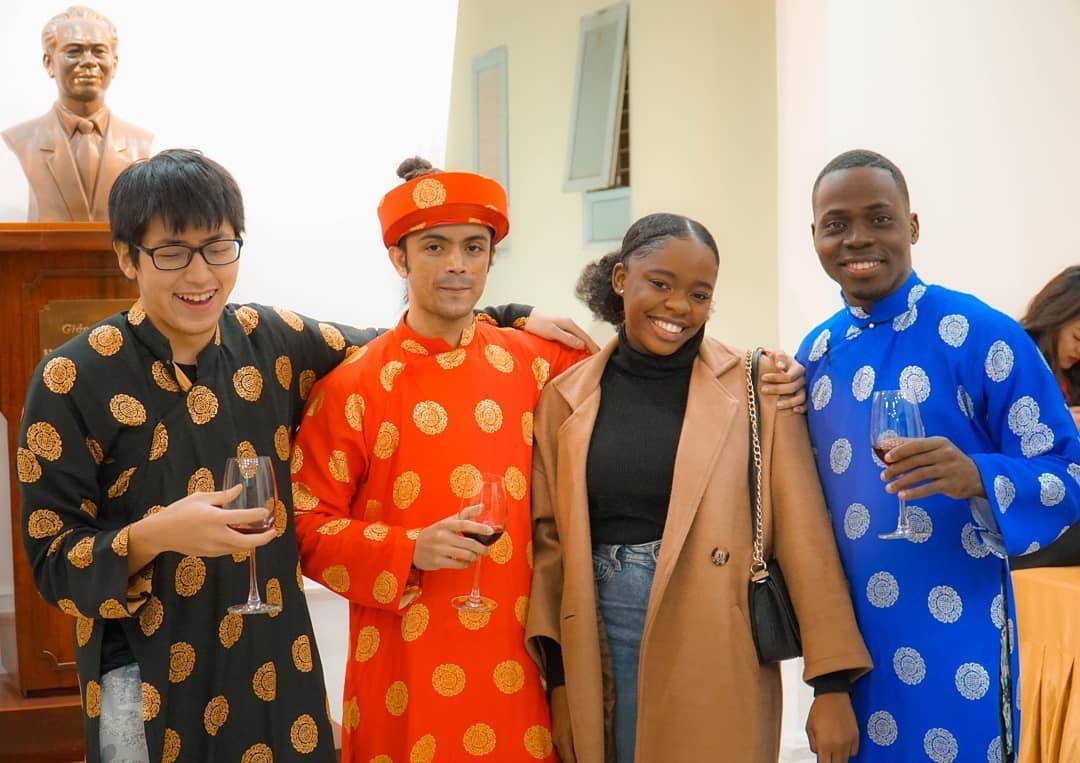 Satyam Mishra (second, from left) celebrates Tet with his friends in Vietnam.
Satyam Mishra said on his first Tet in Vietnam, he wore Vietnam's traditional Ao Dai to the Year-end party at his university professor's house and received lucky money from the professor. He enjoyed a delicious vegetarian meal there and was introduced to famous vegetarian restaurants in Hanoi.
"We don't have alcohol drinking culture in India. When we do drink, we never do it in front of the senior," Mishra said. "When I went to that year-end party, many of my friends were drinking with my professor, who is of course older than all of us. That was a surprise to me, however, I can also feel the closeness."
On his second Tet in Vietnam, Mishra was invited over to a friend's house for a New Year party. He also joined in the Tet celebration at his university with his lecturers and friends.
For Satyam Mishra, traditional customs such as ancestor worship, visiting pagodas on New Year's day remind him of Diwali festival rituals in India.
"I love Tet customs in Vietnam. Ancestor worship brings us back to our family roots. Visiting pagoda gives us an opportunity to wish blessing messages to family, friends, and relatives," he said. "In today's modern life, children really need such an environment to fully develop and nurture cultural and spiritual values."
Expats Celebrate Tet

This Tet holiday will mark another year Vietnam adapts to a peaceful and quiet celebration instead of crowd but expats still have fun in their ...