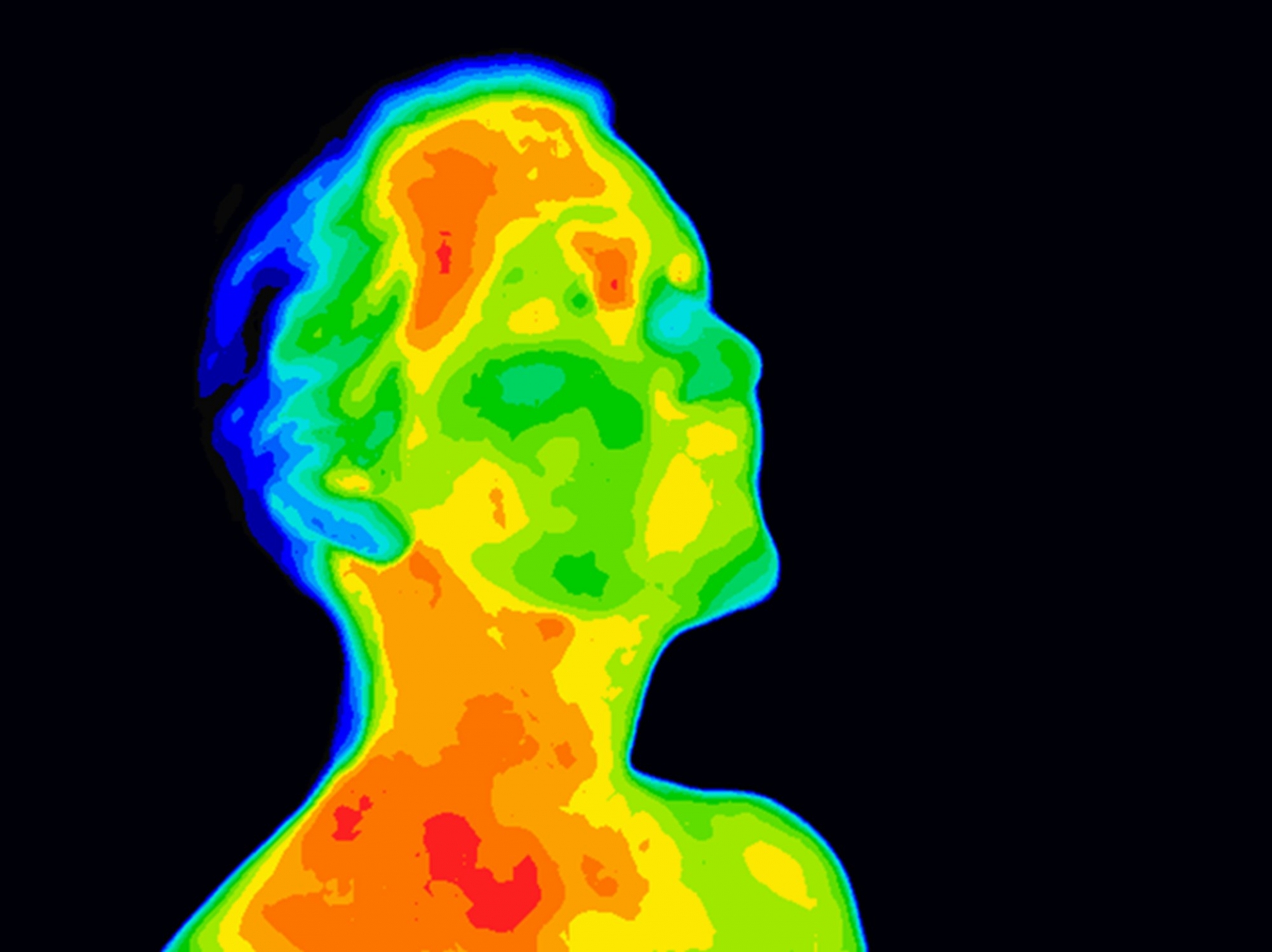 Installs temperature scanners for COVID-19 Prevention
Temperature checking in New Zealand
First Union says the move will upset workers who would have to pay for their own medical costs even if they are declared fit by their GP.
Union secretary for transport logistics and manufacturing division Jared Abbott said it could result in people being sent home even if they had no medical problem.
It proposed the company gave the employee 24 hours to go to a doctor and seek a medical certificate, and covered the cost in that interim period.
"If they're cleared the company would cover the cost of that. If they are deemed to be sick by a medical practitioner then they would go on to sick leave or other leave entitlements."
Abbott said Countdown rejected that suggestion and went ahead anyway.
"It only encourages people to essentially go back to work without a medical certificate and try their luck on the temperature machine which doesn't resolve the issue that they're supposedly there to be resolving."
Countdown turned down an interview request by RNZ, but in a statement general manager for corporate affairs Kiri Hannifin defended the company's actions.
"These are just one part of a suite of health and safety measures we have put in place to help keep our team and customers safe in response to Covid.
"Given we have 20,000 team members and around three million customers a week, we have done everything we can to ensure our safety response is as high and robust as it can be," the statement said.
"This is something we are incredibly proud of."
Hannifin said staying away from work and visiting a doctor when a person had a high temperature was best practice" during the current outbreak.
Abbott said the union simply wanted the process to be "fair".
"Generally, it's very rare that companies actually send people home because they're sick. Usually, those sick leave situations are used because workers are calling in unable to work," he said.
"We have the opposite situation here where the company, who are not medical practitioners are using a very basic piece of technology that simply takes the temperature of someone to determine whether or not someone's fit to work."
Temperature scanners needed at all schools in South Africa
Government is preparing to ease the lockdown from May 1, but its still unclear exactly how this will affect schools and when pupils will be expected back in class.
Sadtu general-secretary Mugwena Maluleke says the provision of scanners will prevent the further transmission of the virus.
"The main reason is that schools are hotbeds of infectious disease because of the number of students and number of teachers. Therefore this is a preventative mechanism that we wanted the department to look at. The reception by the department was very positive. Each and every school will have those particular temperature screenings to avoid risking our learners at schools."
South Africa, which has been on a lockdown since 26 March, will enter into lockdown level 4 on Friday.
This particular level will allow certain economic activity to continue with a limited workforce.
Maluleke says it is important for level four to be used as a planning stage since most of the academic year has already been lost.
"We need to ensure that online learning, distance learning and e-learning continues and that parents and teachers try to communicate with each other. Our students should continue to be reading and studying. It is important that learners are in their books at all times."
Temperature scanners set up in Palm Beach County buildings
Thermal scanners are now deployed at Palm Beach County governments buildings in an effort to scan visitors and employees for fevers.
At least 10 scanners have been set up in Palm Beach County buildings, including the courthouse, Palm Beach County Sheriff's Office headquarters and the staff entrance of the county jail, according to the Sheriff's Office and the scanner's distributor.
"It is monitoring external temperature only," says Ryan Barnett, owner of Vetted Security Solutions, who sold the scanners to the county and roughly 20 other thermal scanners to other governments in South Florida.
The scanners are set up at entrances to the Palm Beach County Courthouse. They will scan all who enter and visitors with a temperature above 100 will not be allowed inside. Alarms sound on the scanners when someone with a high external body temperature is detected.
Previously, some government buildings across South Florida have used handheld temperature scanners to check for elevated temperatures of visitors. The scanners scan a similar external temperature but allow deputies or others scanning to be at a safe distance.
"[They're useful] anywhere where you ave a high flow of people and need to scan a large number of people," Barnett said.
Some medical experts call the tools imprecise because they are measuring external body temperature, which does not always denote a fever, and do not take in to account asymptomatic carriers of the virus.
Additionally, some have expressed privacy concerns that temperature scanners could collect personal data. But, Barnett says the systems do not store temperature or video data and temperatures cannot be accessed in the system after someone passes by the scanner.
"None of the law enforcement agencies are storing any of this data," he said. "It's never touching a law enforcement network."
Tyson Foods Uses Walk-Through Temperature Scanners for COVID-19 Prevention
Citing greater reliability in detecting the fever that could be a sign of the dangerous COVID-19 coronavirus, Tyson Foods is using walk-through temperature scanners at three of its facilities it deems most vital to the United States' food supply. The scanners replace hand-held infrared thermometers that have been used up to this point, and check the body temperature of everyone entering the facilities, including both employees and visitors.
According to the company's statement to CNBC, the large infrared scanners provide more accurate data, allowing the company to better keep the coronavirus out of its facilities. The scanners are also much faster than the hand-held units, boosting the speed and efficiency of processing large numbers of personnel every workday.
The three locations where Tyson has set up the new scanners are the ones most important to helping secure and stabilize the U.S. food supply, according to Tom Brower, Tyson's senior vice president of health and safety. One of the plants, located in Nebraska, produces enough processed beef daily to feed approximately 18 million people, by Brower's estimates.
Other companies are already using the scanners or are mulling their use, though not necessarily in the food industry. Goldman Sachs has deployed similar devices, while parcel shipping company UPSis considering installing them at its facilities. The Food & Drug Administration says the devices aren't approved for use in scanning for the coronavirus, but that it is remaining flexible and working to evaluate them.
Tyson recently committed to a $60 million bonus package to raise worker morale and reward effort in the face of the novel coronavirus outbreak, with the bonuses to frontline employees payable in July.
Temperature checks could become new normal
As coronavirus infections started to climb in the Lehigh Valley in mid-March, Northampton County began to shutter or limit access to county facilities.
That was step one, according to County Executive Lamont McClure. Step two arrived about two weeks later, when the county's order of forehead scanning thermometers arrived.
All of the county's full- and part-time workers, which number about 2,200, received a temperature screening as they came in for work. All visitors to the facilities also are checked, McClure said.
Lehigh County is not taking the temperature of courthouse visitors or county employees, but is looking at more sophisticated fever-scanning equipment that could remain in place long after COVID-19 is eradicated.
"We are studying the benefits of technology to seamlessly allow employees and the public to enter our facilities and quickly record their temperatures," said Rick Molchany, Lehigh County's director of General Services.
As the focus across Pennsylvania begins to shift to strategies for reopening businesses and government facilities, technology that scans for elevated temperatures in workers and visitors could become the new normal.
Big businesses, including Tyson Foods and Amazon, are installing walk-through temperature scanners and thermal cameras to check the health of their employees without creating logjams of people waiting in line to have their forehead scanned.
Mandatory temperature checks would not have been legal even a few months ago, since federal law prohibits employers from forcing a worker to undergo a medical exam except under extraordinary circumstances.
COVID-19, which was classified as a "direct threat" under CDC guidelines, makes random temperature checks permissible.
How these checks will pass legal muster in public spaces like courthouses remains to be seen.
McClure said that until Northampton County sees widespread testing or a vaccine, he will be relying on temperature scans to keep workers and visitors safe.
He doesn't believe that there's been enough testing in Northampton County to provide a clear enough picture of who has contracted COVID-19 and who remains at risk, so temperature screening will continue indefinitely.
"That will be my plan," McClure said of temperature screenings at the courthouse once it fully reopens. "We don't make these decisions alone and in a vacuum. We're really trying to do it in a full collaborative way and we're relying heavily on data."
The courthouse, closed to the public on March 19, will remain so until further notice, McClure said. But emergency actions, such as protection from abuse orders, still require visits to the courthouse. Since the county received the thermometers, county sheriff's deputies have been screening any visitors before they are admitted, he said. The thermometers scan a person's forehead without any contact.
When it comes to employees, McClure said he recognizes the extra step may be tedious, but he believes workers understand the need. Since county-owned facilities are one of the biggest employers in Northampton County, McClure said the locations have the potential to become super-spreaders of COVID-19.
"I do think that people and our employees understand how we need to take care of each other right now," he said. "And so, I've not heard any complaints about it."
Staff at both counties' prisons have their temperature checked at the beginning of their shift.
Molchany said there is no immediate plan to begin taking temperatures at the door of the courthouse and other county buildings, but since COVID-19 likely will be an issue for many months, officials are discussing purchasing high-tech equipment such as thermal cameras.
Molchany said he would like to have the technology in place before courts fully reopen and the building once again fills with people.
VNT