Hanoi restaurants install 'mica barriers' as COVID-19 prevention
Restaurants in Hanoi have installed 'mica barriers' to limit contact among diners amid concerns over the COVID-19.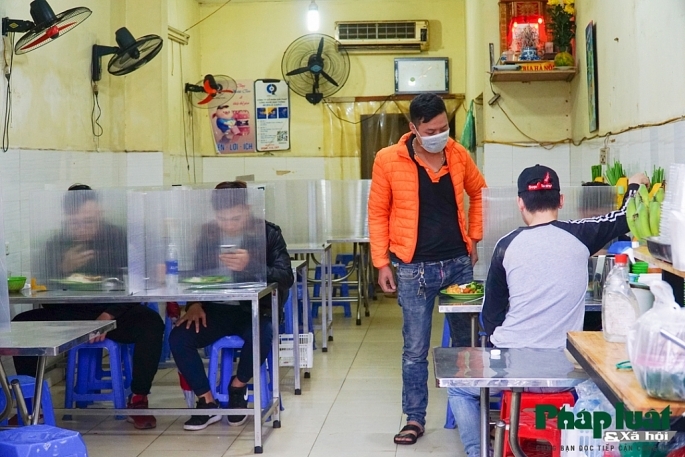 Since April 23, Hanoi has started to lift social distancing measures. Restaurant are allowed to open again in conditions that they must follow the COVID-19 regulations. Photo: Phap luat & xa hoi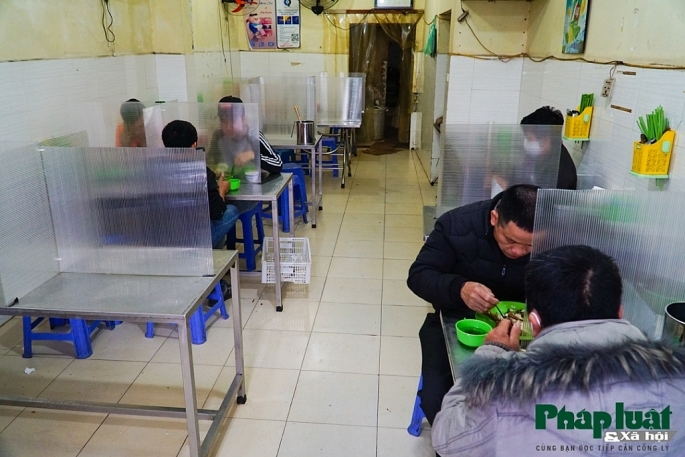 To maintain the business while ensuring the pandemic prevention measures, many restaurants came up with an idea of a 'mica barrier' to limit contact among diners. Photo: Phap luat & xa hoi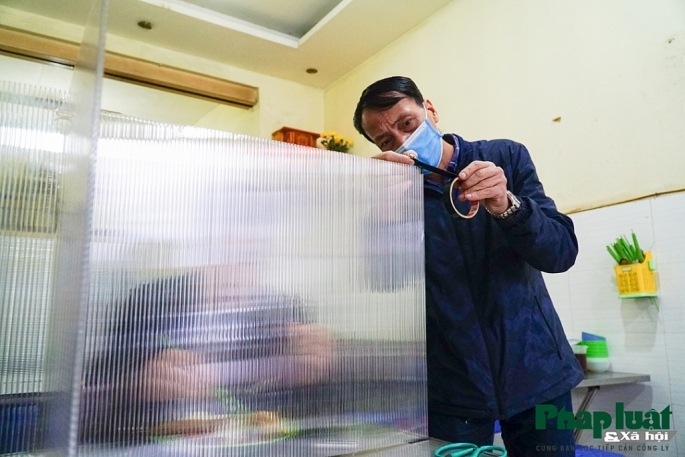 "The cost to install a mica barrier is very cheap. It helps to prevent diners from direct contacting with each other when they have to take off a face mask to eat,'' said Nguyen Duc Son, the owner of a rice restaurant on Phu Doan street, Hanoi. Photo: Phap luat & xa hoi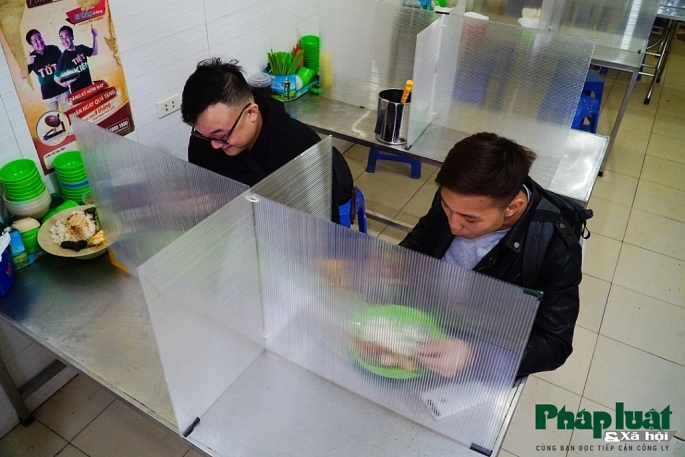 Besides, to ensure safety, the restaurant will only receive a moderate number of guests to avoid crowds. Photo: Phap luat & xa hoi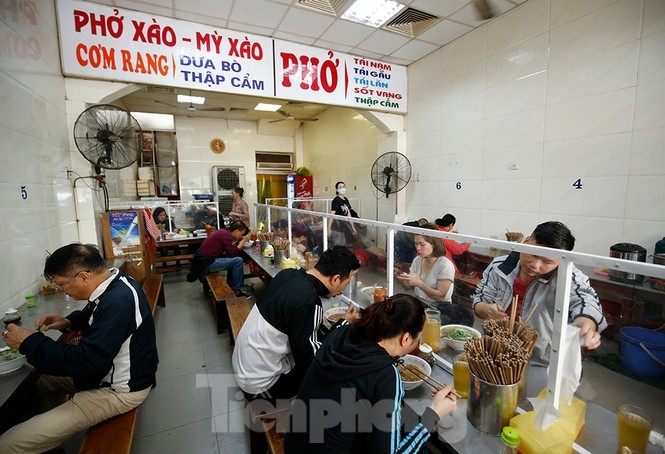 A Pho restaurant on Ton Duc Thang street also use this creative solution as a COVID-19 prevention. Photo: Tienphong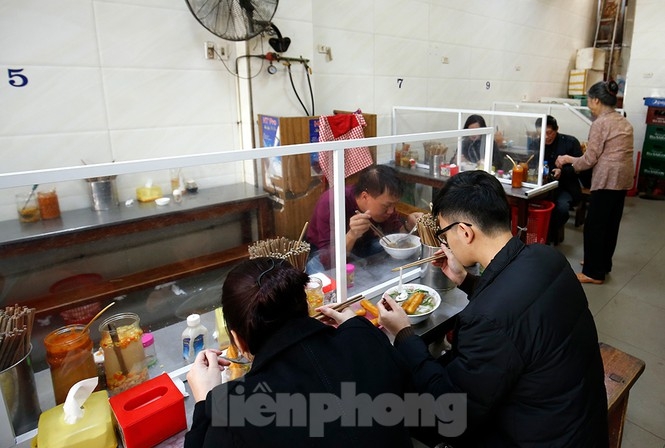 'Mica barriers make me feel safer while enjoying the Pho', Nguyen Thang, a diner shared. Photo: Tienphong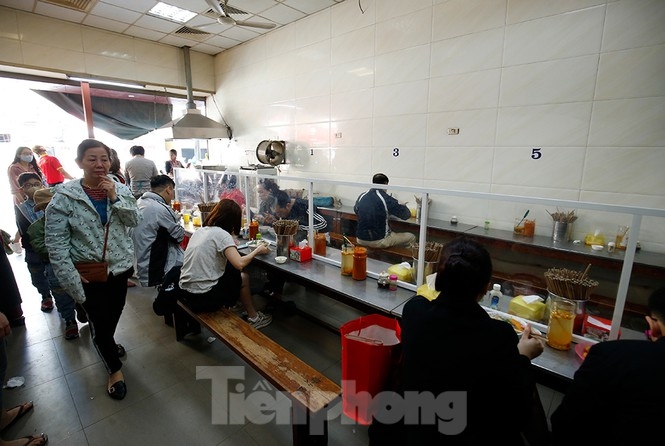 Each eating table will be installed with transparent mica sheets. Photo: Tienphong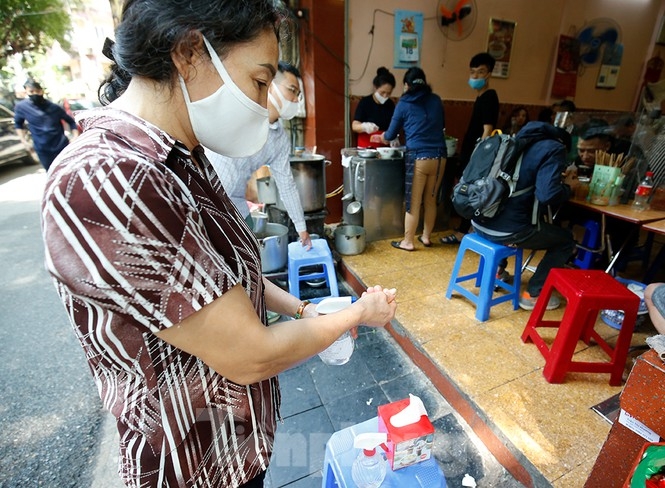 Customers are required to wash their hands by sanitizer at the entrance. Photo: Tienphong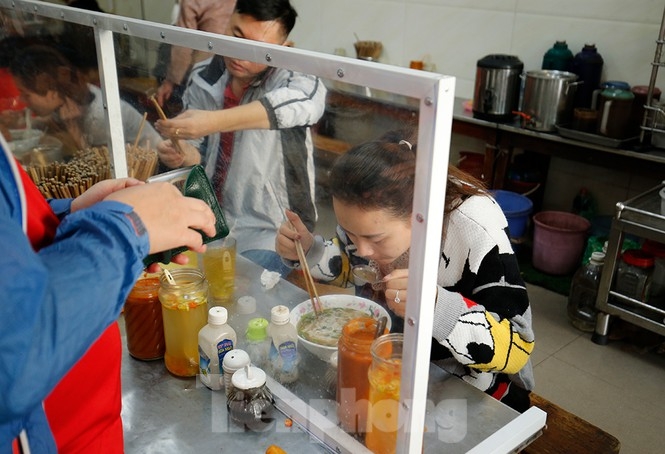 These mica barriers will help prevent droplets, breathing air from the person nearby. Photo: Tienphong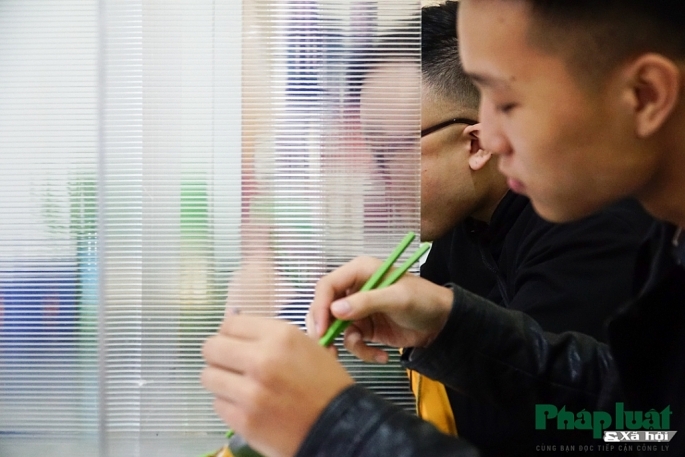 Restaurants use this solution to limit the spread of the coronavirus while the pandemic has not been completely under control. Photo: Phap luat & xa hoi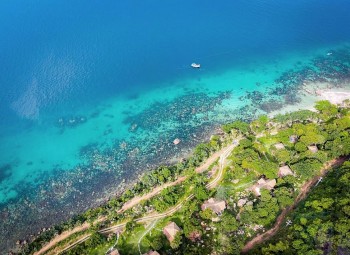 Travel
Vietnamese Ministry of Culture, Sports, and Tourism has issued a plan to stimulate travel demand, restore the tourism industry, and resume travel activities in late 2021 and early 2022.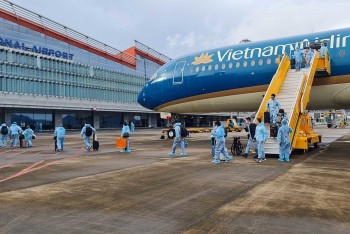 National
Vietnam News Today (September 27): HCM City expects a special mechanism for new normal; UNICEF speaks highly of Vietnam's priority to Covid-19 orphans; Vietnam considers mutual recognition of vaccine passport with select countries; Central Vietnam province prepares to welcome foreign tourists starting November.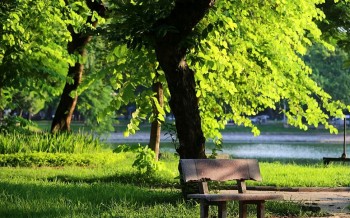 Travel
As Hanoi enters autumn, the atmosphere turns cool and relaxing. Hanoi's streets become more poetic with the clear blue sky and golden sun rays leaking through the leaves.