Intel pours additional US$475 mln into Vietnam
Intel Corporation has invested a total of 1.5 billion USD to develop its factory system in Vietnam to date.
Intel Corporation on January 27 announced it has pumped an additional 475 million USD in Intel Products Vietnam (IPV) – the largest assembly and test manufacturing facility in the global Intel system, Zing News reported.
Previously, Intel Corporation invested 1 billion USD to build the chip assembly and test production facility in Saigon High-Tech Park (SHTP). Hence, so far, the U.S electronic corporation has invested a total of 1.5 billion USD in the Vietnamese market.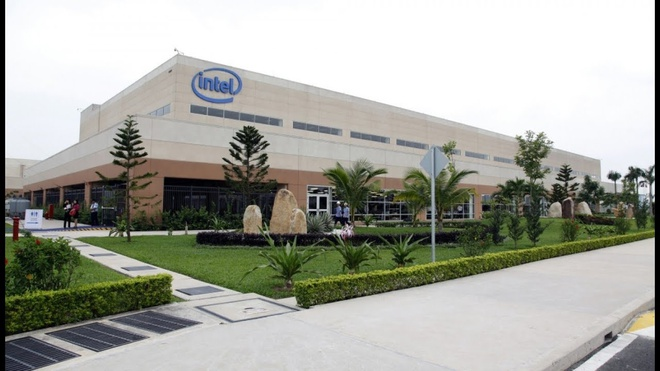 The Intel Products Vietnam at the Saigon Hi-Tech Park (SHTP). Photo: Zing News
Intel Products Vietnam is an important part of Intel's supply and production chain in the world. Intel representative said that Intel Products Vietnam will make use of the market advantage to continue to diversify and improve the production line in Vietnam, receive the increasingly upgraded technology wave, and produce more new products.
IPV is the largest assembly and test manufacturing facility in the Intel assembly and test network. It currently has more than 2,700 employees and is one of Intel's 10 key manufacturing sites globally.
Vice President of Production and Operation cum General Director of Intel Products Vietnam Co., Ltd Kim Huat Ooi said that as of the end of 2020, IPV has shipped more than 2 billion products to Vietnamese and customers worldwide. In addition, IPV is the company receiving the biggest US high-tech investment in Vietnam.
A source said that an additional US$475 million investment was promoted between June 2019 and December 2020. The money will help IPV increase the production of 5G products, Intel Core processors with Intel Hybrid technology, and 10th generation Intel Core processors.
The logo of Intel seen at its campus in Silicon Valley, California, U.S. Photo by Shutterstock/Sundry Photography
Over the past decade, the cumulative export value of IPV has reached 50.2 billion USD. In only 2020, Intel exported 13.1 billion USD, accounting for about 68% of the total export turnover of Saigon Hi-Tech Park and about 30% of the total export turnover of Vietnam in the field of electronic components and accessories. The decision of increasing investment is expected to create many turning points as well as support the development of local human resources while increasing the export value by 30-40%.
"The additional investment demonstrates the importance of Intel Products Vietnam in meeting the customers' needs around the world. This is also the reason why we continue to invest in our facilities and team in Vietnam," said Mr. Kim.
Head of the SHTP Management Board Nguyen Anh Thi highly appreciated Intel Vietnam's decision to expand investment, especially in the difficult situation caused by the COVID-19 pandemic, as most domestic enterprises and enterprises having foreign investment capital have been seriously affected, according to Vietnamplus.
"Intel's increased capital investment means a lot to Vietnam, Ho Chi Minh City in general, and SHTP's Management Board in particular. This also shows their confidence in the domestic workforce as well as the stable investment environment in Vietnam", Mr. Thi emphasized.
On January 18, Foxconn Singapore PTE Ltd also got a license to build a US$ 270 million plant capable of producing eight million laptops and tablets per year in the northern province of Bac Giang.
Located in the Quang Chau industrial park, Bac Giang province, the factory is expected to produce around 8 million products per year. The project has a total registered investment capital of 6.233 billion VND, equivalent to 270 million USD.
Foxconn began investing in Vietnam in 2007, mainly in Bac Ninh, Bac Giang, and Vinh Phuc. In 2019, the business expanded its investment in Quang Ninh and increased its investment scale in Bac Giang. By December 2020, Foxconn's total investment in Vietnam is 1.5 billion USD. The company plans to raise its investment by 700 million and recruit 10,000 more local workers this year.
Vietnam ranks 21st in the world in AI

The great investments in AI of large corporations like FPT, Viettel, VNPT and Vingroup contribute to attracting more overseas Vietnamese experts in AI to return ...
Intel may expand investment in Vietnam

After investing US$1 billion into a local factory, Intel will keep investing in Vietnam according to Kim Huat Ooi, vice president and general director of ...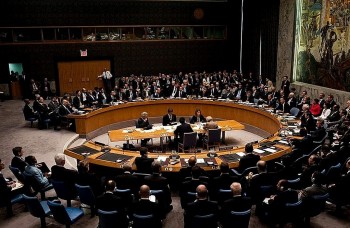 Friendship
The "International Day of Women in Diplomacy" is recently adopted by the United Nations (UN), which is to be celebrated every year on June 24. UN General Assembly Abdulla Shahid said that the resolution opened the door to discuss the challenges of women in diplomacy face, to celebrate women in diplomacy and to inspire the next generation.