FBI Investigation: Woman who stole Pelosi's laptop might sell it to Russian Intelligence
Authorities are looking for a woman who was reported by a former partner that she took a laptop from the Office of the House Speaker, Nancy Pelosi, during the U.S Capitol riot, according to FBI reports.
A Pennsylvania woman accused of being one of the Capitol rioters told a former "romantic partner" that she planned to steal a laptop computer from House Speaker Nancy Pelosi's office and sell it to Russian intelligence, court documents revealed Monday.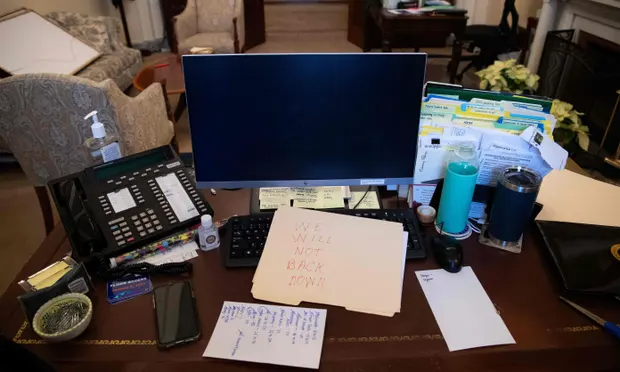 A note left in Nancy Pelosi's office during the Capitol riot on 6 January. Photograph: Saul Loeb/AFP/Getty Images
Riley June Williams, 22, was charged with disorderly conduct on Capitol grounds with the intent to disturb a session of Congress and other charges after her former flame turned her in, according to NBC News.
Williams surrendered to authorities in her home state of Pennsylvania, a federal law enforcement official said late Monday. Before that she was believed to have fled.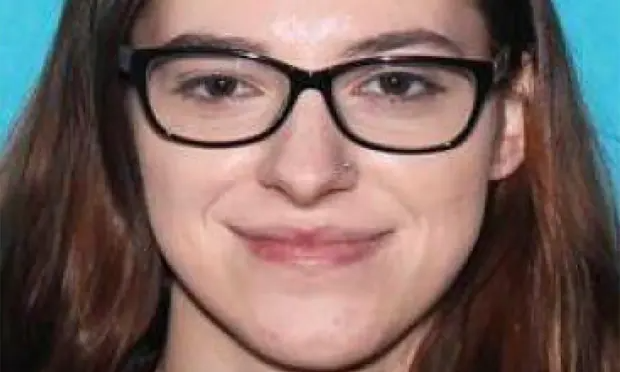 The person identified by the FBI as Riley June Williams. Photograph: FBI/Reuters
William's ex, who was described in Special Agent Jonathan Lund's charging document as W1 (witness one), called the FBI and said she "intended to send the computer device to a friend in Russia, who then planned to sell the device to SVR, Russia's foreign intelligence service."
FBI officials said a caller claiming to be an ex of Williams said friends of hers showed him a video of her taking a laptop computer or hard drive from Pelosi's office. The caller alleged that she intended to send the device to a friend in Russia who planned to sell it to that country's foreign intelligence service, but that plan fell through and she either has the device or has destroyed it.
The FBI says the matter remains under investigation.
Pelosi's deputy chief of staff, Drew Hammill, confirmed on 8 January that a laptop was taken from a conference room but said "it was a laptop that was only used for presentations".
Williams' mother, who lives with her in Harrisburg, Pennsylvania, told ITV reporters that her daughter had taken a sudden interest in Donald Trump's politics and "far-right message boards". Her father, who lives in Camp Hill, told local law enforcement officers that he and his daughter went to Washington on the day of the protest but did not stay together, meeting up later to return to Harrisburg, the FBI said.
Williams's father told police on Saturday that he had driven with Williams to D.C. for the protest but that the two did not stay together during the day. He said that they returned to Pennsylvania together, according to the affidavit.
According to The Guardian, FBI officials said they believe Williams "has fled". Her mother told local law enforcement that she packed a bag and left, saying she would be gone for a couple of weeks. She also changed her phone number and deleted a number of social media accounts, the FBI said. Court documents do not list an attorney for her.
On Saturday, the officers again spoke with Williams's mother, "who told them that a British media crew had come to her home the night before, asking to speak with WILLIAMS, who was not present."
That same day, ITV News, a United Kingdom-based outlet, posted a video to its YouTube page title "Revealed: ITV News identifies protester who stormed the Capitol." The video identifies "Riley Williams" as a "22-year-old care worker" from Pennsylvania.
The video shows Williams's mother claiming her daughter recently became interested in President Donald Trump's politics and message boards popular among the "far right."
Dozens of people have been arrested in connection with the Jan. 6 riot, and federal authorities have said that hundreds could ultimately face charges.
Michael Sherwin, the acting United States attorney for the District of Columbia, has noted that it is likely that the relatively minor charges brought early on could be upgraded as the investigation continues.
Democratic lawmakers have asked the FBI and other law enforcement agencies to provide information on whether any foreign power had a role in exploiting the attack.