International Guests Experience Lunar New Year Celebration
Foreign guests in Ao Dai experience Vietnam's traditional Lunar New Year activities, including making Chung cake, writing couplets, enjoying New Year feast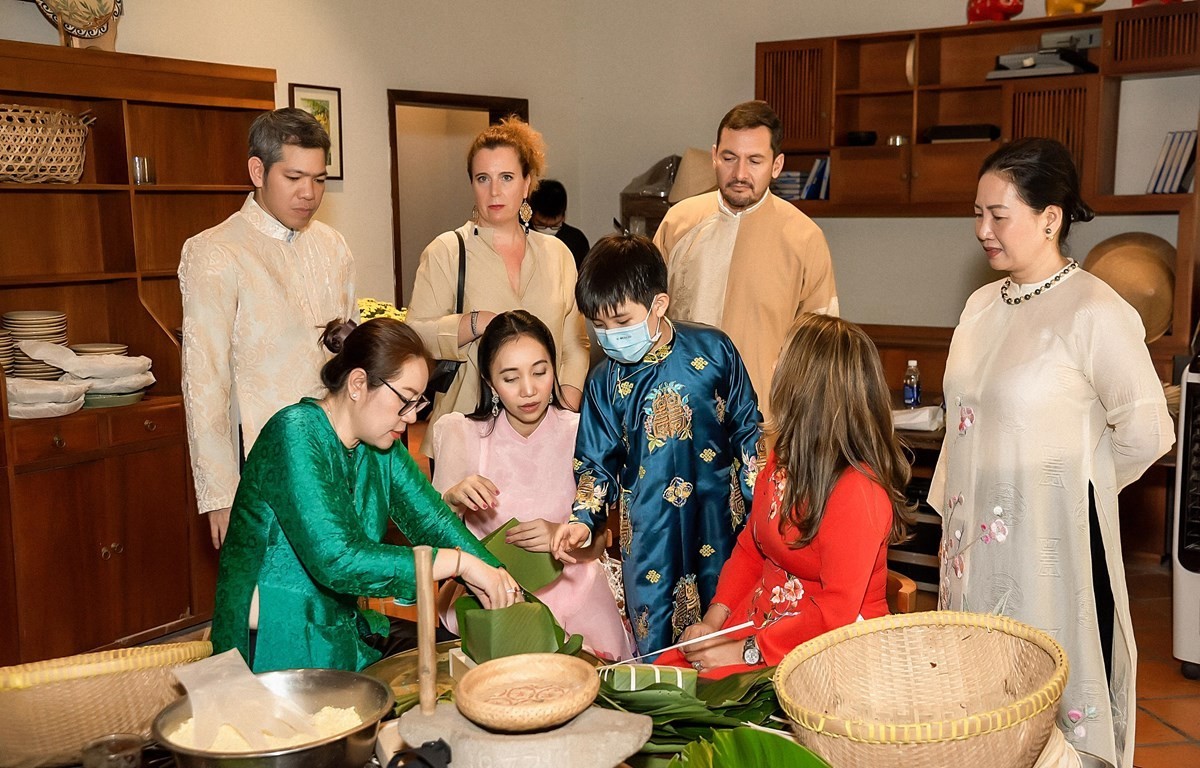 Foreign guests making Chung cake at the event. Photo: Vietnam+
Foreign guests have worn the Ao Dai and taken part in Vietnam's traditional Lunar New Year activities, including making Chung cake, writing couplets and enjoying a New Year feast, at a special fashion event.
The event is part of the annual "Tet's Celebration" held by Trang Le, president of the Association of Southeast Asian Fashion Designers.
Focusing on the traditions and customs of the Southwest region, "Tet's Celebration 2022" aims at promoting the cultural beauty of Vietnam's Lunar New Year to international friends.
This is the first time such a cultural event followed the Southwest style. In the past two years, Northern culture was chosen as the main theme.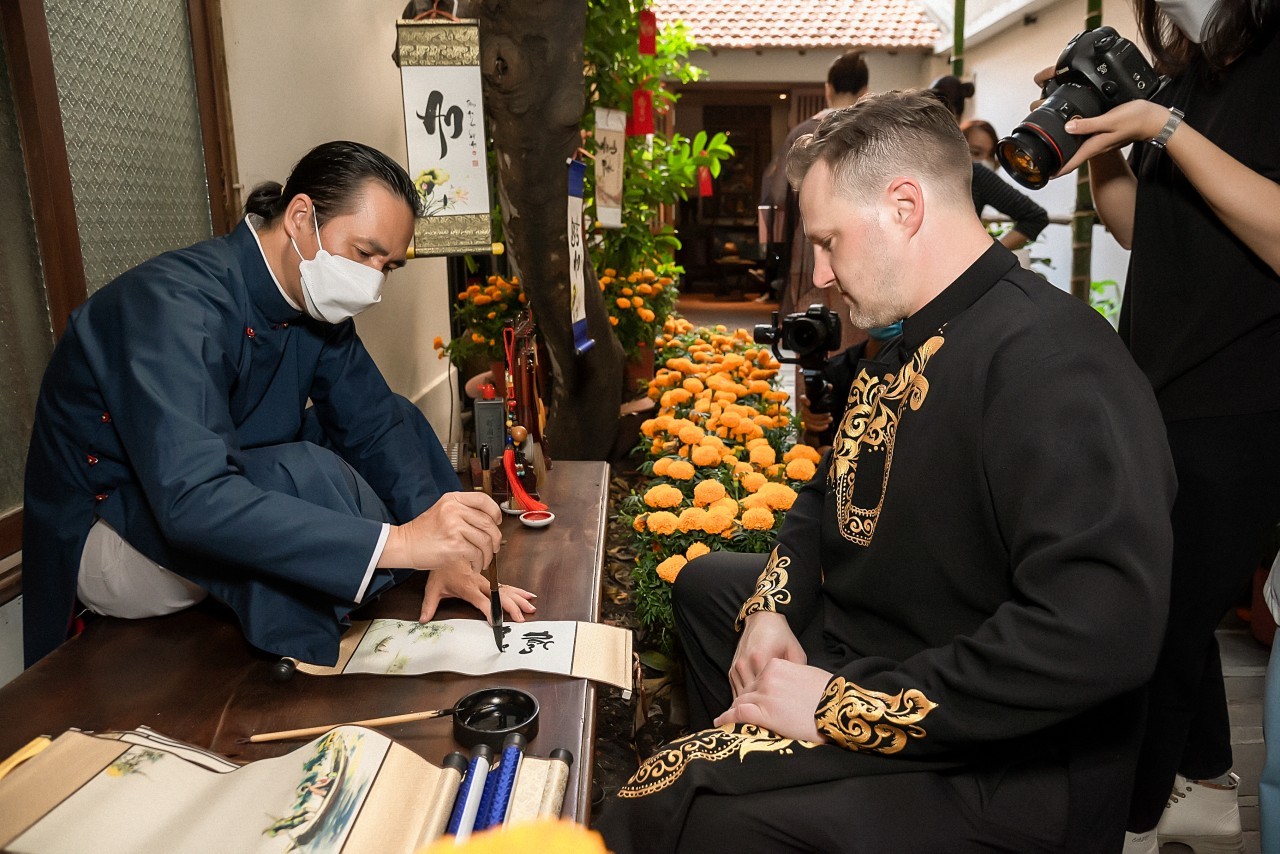 A foreign guest watches a calligraphy master writing couplets. Photo: Vietnam+
The guests included Consul General of the Netherlands in HCMC Daniel Stork, Consul General of India in HCMC Madan Mohan Sethi and his wife, Acting Consul General of Thailand in HCMC Natthapol Na Songkhla and his wife, and Director of the European Chamber of Commerce in Vietnam Delphine Rousselet, among others.
The foreign officials had the opportunity to wear the Vietnamese traditional Ao Dai, experience traditional cultural activities during Lunar New Year such as making Chung cake, writing couplets, listening to Southern folk songs and enjoying iconic New Year dishes such as braised duck meat, chicken salad and bamboo shoot soup.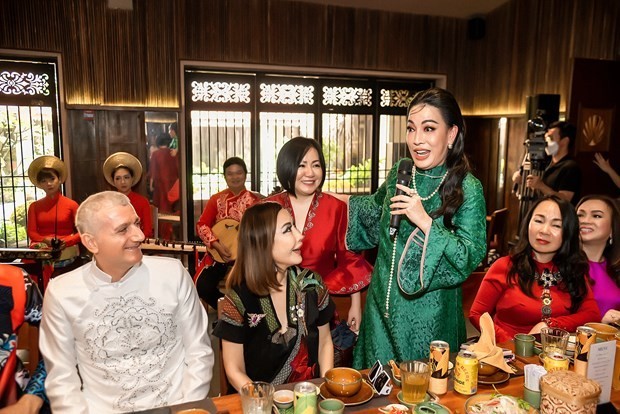 One guest speaks at the event. Photo: Vietnam+
The guests were also "showered" with a mini fashion show with Ao Dai collections from two famous designer brands that were introduced at Vietnam International Fashion Week.
"After two times celebrated in the Northern style, Tet's Celebration 2022 brings the atmosphere of the Southwest region. I'm very happy seeing foreign friends wearing Ao Dai and eagerly experiencing cultural activities," Trang said. "This is what we want, that is to recreate and introduce the most beautiful images of the Lunar New Year to expats and the world."
Other photos at Tet's Celebration 2022: