International Women's Day (March 8): History, Significance and Celebrations
Celebrated on March 8 every year, International Women's Day is a day dedicated to honoring the achievements of women throughout history and all across the globe, and is typically a day for women from all different backgrounds and cultures to band together to fight for gender parity and women's rights.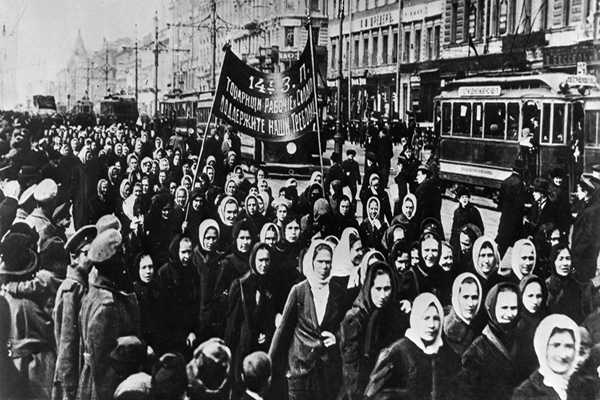 A march through Petrograd on March 8, 1917. Photo: Penn Today
This year's official International Women's Day theme (2021) is #ChooseToChallenge. It's a call-to-action to challenge the status quo by raising awareness against bias, celebrating women's achievement, and taking action for equality. But before you start celebrating all the influential female figures in your own life, take a look back at the fascinating history behind this special day.
Why is International Women's Day celebrated on March 8?
International Women's Day has a rich history dating back 108 years — the first glimpse of it was in 1909 when the Socialist Party of America celebrated 15,000 women who protested long work hours, low pay, and the lack of voting rights in New York City.
Originally called National Woman's Day, the monumental annual celebration spread across the world (officially celebrated in 1911), but it was Russia who unknowingly set the March 8 trend. Although International Women's Day became an official holiday in Russia in 1913, women still experienced difficulties caused by WWI. While men were off at war, women dealt with food shortages and a government who wouldn't listen to them.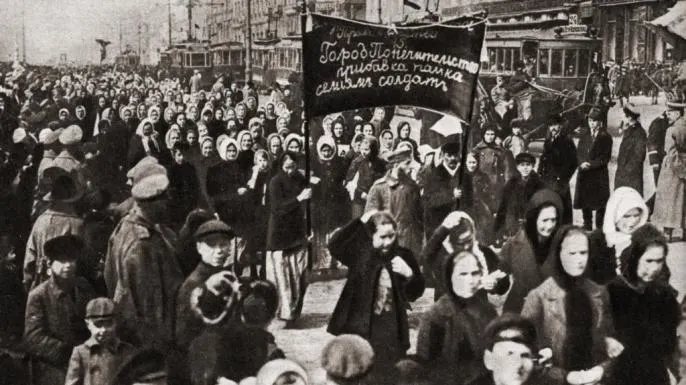 International Women's Day demonstration in St. Petersburg, Russia in 1917. (Credit: Fototeca Gilardi/Getty Images)
On March 8, 1917 (February 23 in the former Russian calendar), tens of thousands of Russian women took to the streets demanding change. The unified cry for help paved the way for Russian women to be granted voting rights soon after, according to goodhousekeeping.com.
In 1975, the United Nations began observing International Women's Day – an occasion to celebrate women's achievement – and in 1977, officially recognized it in a resolution calling for United Nations Day for Women and International Peace.
A time for reflection of how far women have come
International Women's Day is dedicated to celebrating women's achievements in the social, economic, cultural, and political spheres. The day, collectively founded by women, also brings attention to gender parity and women's rights.
Gender parity is a statistical measure that compares women and men through their income, education, and work hours, among other points. This sociological metric helps researchers understand how society is progressing or regressing in specific areas. It's also an important tool for policymakers striving towards gender equality.
Of course, the global celebration of International Women's Day is a time for reflection of how far women have come, advocacy for what is still needed, and action to continue breaking down barriers. With over a century of history, IWD is a growing movement centered around unity and strength.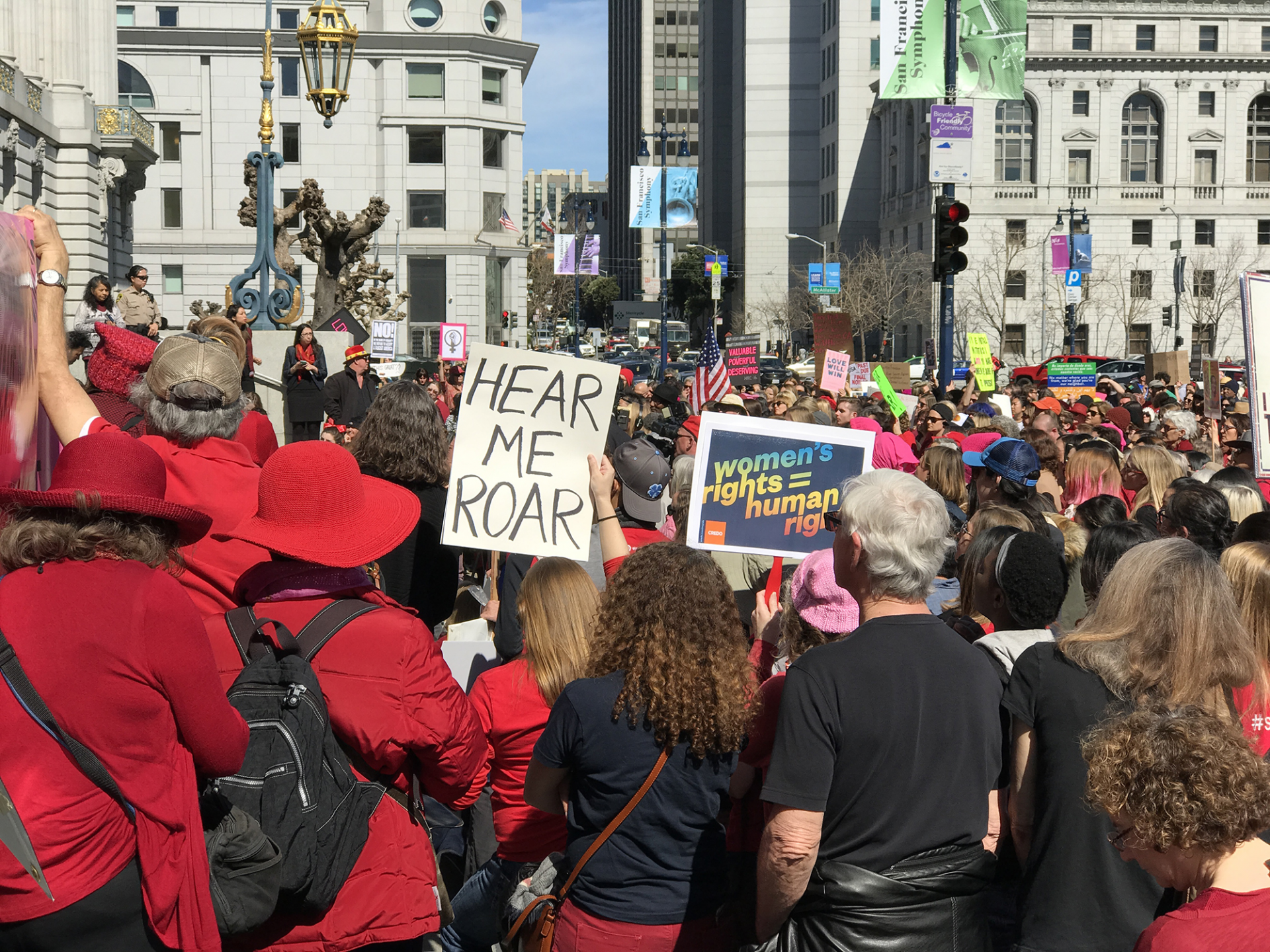 An International Women's Day celebration in San Francisco, 2017. Photo: Penn Today
How is International Women's Day celebrated around the world?
International Women's Day events are held worldwide on March 8. Various women, including political, community, and business leaders, as well as leading educators, inventors, entrepreneurs, and television personalities, are usually invited to speak at various events on the day.
Such events may include seminars, conferences, luncheons, dinners or breakfasts. The messages given at these events often focus on various themes such as innovation, the portrayal of women in the media, or the importance of education and career opportunities, according to timeanddate.com.
Many students in schools and other educational settings participate in special lessons, debates or presentations about the importance of women in society, their influence, and issues that affect them.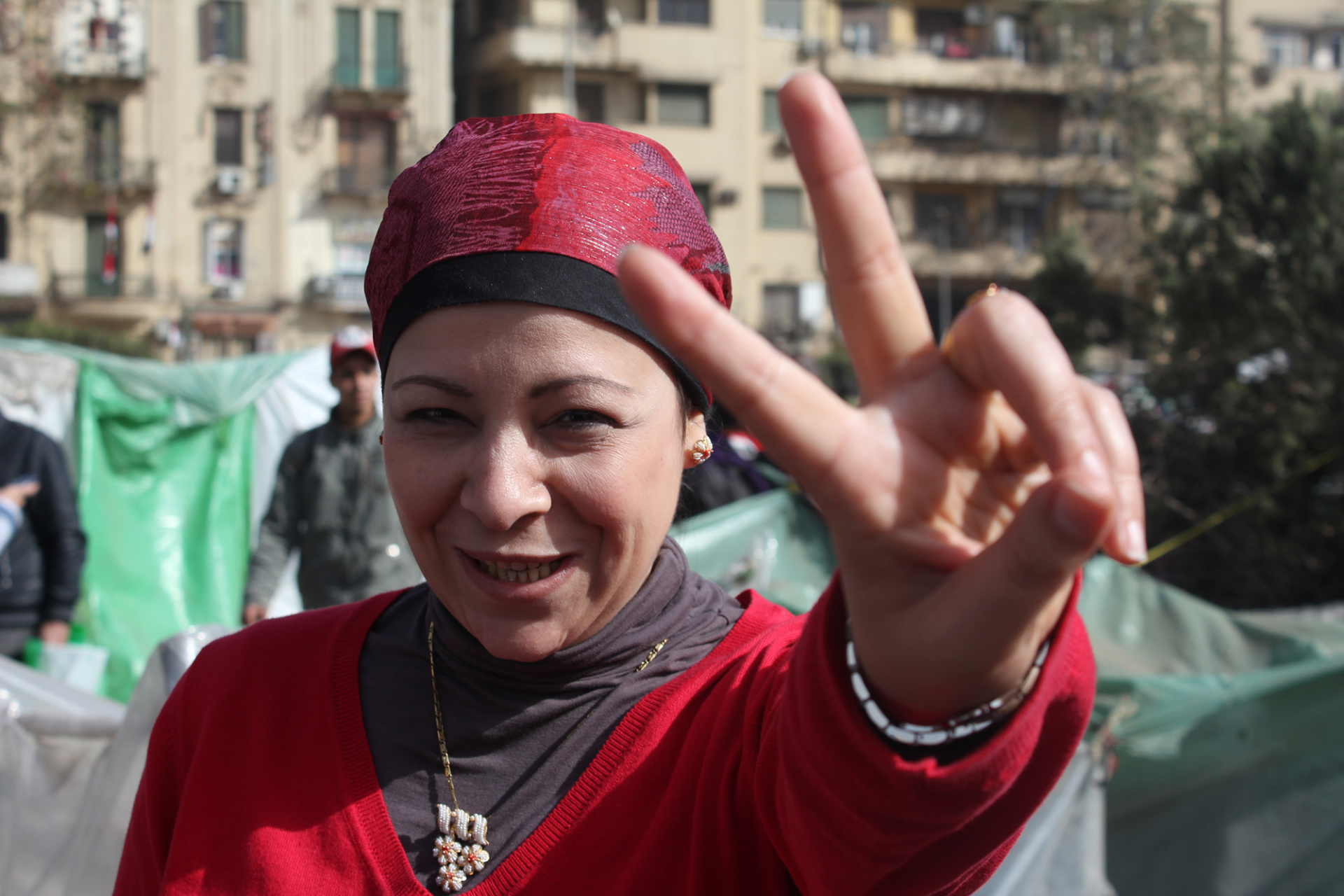 Celebrating International Women's Day in Egypt in 2011. Photo: Penn Today
In some countries school children bring gifts to their female teachers and women receive small presents from friends or family members. Many workplaces make a special mention about International Women's Day through internal newsletters or notices, or by handing out promotional material focusing on the day.
Many businesses, government offices, educational institutions are closed in the above-mentioned countries on this day, where it is sometimes called Women's Day. International Women's Day is a national observance in many other countries. Some cities may host various wide-scale events such as street marches, which may temporarily affect parking and traffic conditions./.
2021 International Women's Day
UN Women announces the theme for International Women's Day, 8 March 2021 (IWD 2021) as, "Women in leadership: Achieving an equal future in a COVID-19 world."
The theme celebrates the tremendous efforts by women and girls around the world in shaping a more equal future and recovery from the COVID-19 pandemic.
Women stand at the front lines of the COVID-19 crisis, as health care workers, caregivers, innovators, community organizers and as some of the most exemplary and effective national leaders in combating the pandemic. The crisis has highlighted both the centrality of their contributions and the disproportionate burdens that women carry.
Women leaders and women's organizations have demonstrated their skills, knowledge and networks to effectively lead in COVID-19 response and recovery efforts. Today there is more acceptance than ever before that women bring different experiences, perspectives and skills to the table, and make irreplaceable contributions to decisions, policies and laws that work better for all.
Majority of the countries that have been more successful in stemming the tide of the COVID-19 pandemic and responding to its health and broader socio-economic impacts, are headed by women. For instance, Heads of Government in Denmark, Ethiopia, Finland, Germany, Iceland, New Zealand and Slovakia have been widely recognized for the rapidity, decisiveness and effectiveness of their national response to COVID-19, as well as the compassionate communication of fact-based public health information./.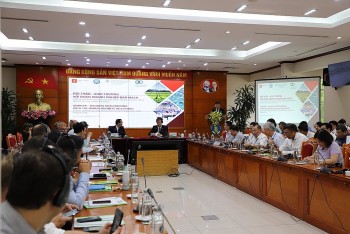 National
A Danish agriculture and food delegation visited Hanoi and Ho Chi Minh City on August 16-19 to exchange opportunities for cooperation and making business with their Vietnamese potential partners.