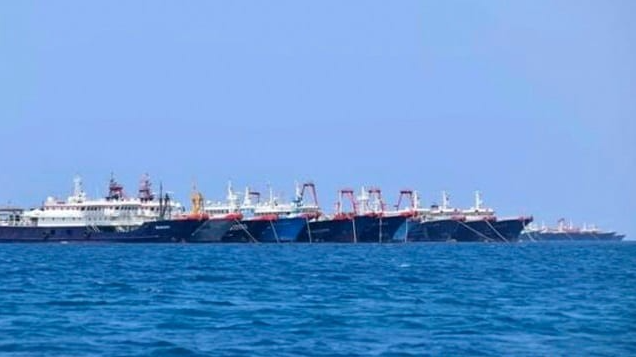 China's ships caused tension by docking in the South China Sea. (Photo: AP)
Japanese and Chinese defense officials have held a video conference to discuss setting up a communications system to prevent accidental armed clashes between the two countries' forces, Japan's Defense Ministry announced on March 29.
The conference was the third annual bilateral meeting of the defense officials, based on the "sea and air contact mechanism" to avoid unforeseen conflict between Japan's Self-Defense Forces and the Chinese military.
Japanese defense authorities have conveyed to their Chinese counterparts deep concerns about China's new law allowing its coast guard to use weapons. The Japanese officials strongly warned against any attempt to unilaterally change the status quo by force. They said any attempts to harm the legitimate interests of Japan and other nations and stir tensions in the East and South China seas are totally unacceptable, according to NHK.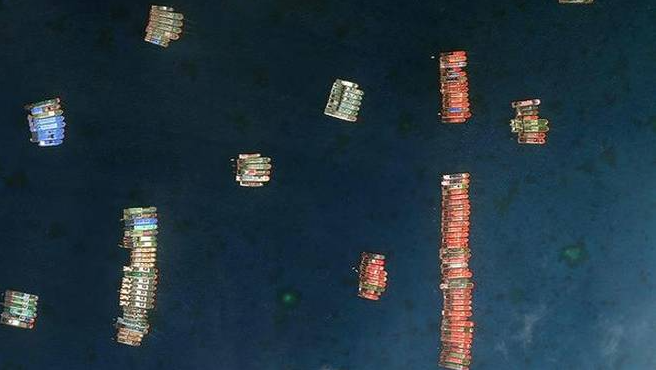 A satellite image showing Chinese vessels anchored near the Whitsun Reef in the South China Sea. (Photo: The Hindu Times)
At the meeting, Japanese officials expressed worries over provisions in China's sea security law on the use of armed force by China Coast Guard vessels, and stated, "We strongly oppose any actions that would raise tensions in the East China Sea, including waters around the Senkaku Islands in Okinawa Prefecture."
Meanwhile, the Japanese and Chinese officials shared the view that continuing dialogue is important. Talks then focused on establishing a hotline between senior Japanese and Chinese defense officials, and the countries agreed to move to set it up as quickly as possible, said Mainichi.
Previously on March 28, the defense ministers of Japan and Indonesia agreed to send messages to the rest of the world that the two countries will strongly oppose any action by China that could escalate tensions in regional waters.
Defense Minister Nobuo Kishi also told reporters after holding talks with his Indonesian counterpart Prabowo Subianto in Tokyo that they will urge China to refrain from trying to unilaterally change the status quo in the South and East China seas. While voicing concern over China's introduction of a law allowing its coast guard to fire on vessels intruding into what it considers its waters, Kishi said they agreed to boost defense cooperation and hold a joint exercise involving Japanese and Indonesian forces in the South China Sea.
Valerie Mai