Japan protests China's actions in East China Sea, East Sea
Japan condemns China's escalating activites in the East China Sea, and the East Sea (known internationally as the South China Sea), Defense Minister Taro Kono said May 19.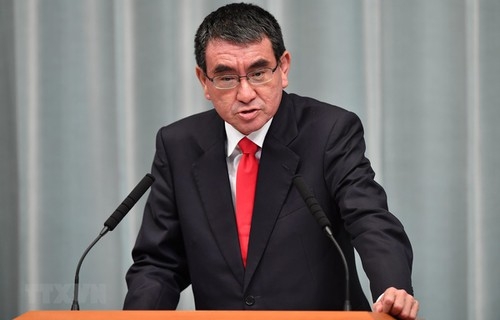 Japanese Defense Minister Taro Kono. Photo: AFP/VNA
The recent Chinese actions have led to a more complicated and tense situation in the East SeaAccording to VOV, he made the statement during online meetings between with defense chiefs of Singapore, Indonesia, and New Zealand.
Kono said the Japanese government strongly opposes China's unilateral use of force to change the status and create tensions in the East China Sea and the South China Sea.
In April, Japanese Foreign Minister Toshimitsu Motegi also lodged a protest against China's sending of government ships into Japanese territorial waters near the Senkaku Islands in East China Sea, reported Japan's Kyodo News agency.
Chinese ships have intruded in waters near the Japanese-controlled islets seven times this year, most recently last Friday when four coast guard vessels sailed through the area for about 90 minutes before leaving.
The Senkaku Islands, which China calls Diaoyu and claims as its own, are a matter of dispute between the two countries.
Motegi raised the issue during an evening phone call with his Chinese counterpart Wang Yi, as well as voiced concerns over China's establishment of districts to administer the Paracel and Spratly islands in the South China Sea.
"We are monitoring the recent situation in the South China Sea with concern. Issues concerning the South China Sea are legitimate matters of concern for the international community that are directly related to regional peace and stability," he told reporters.
"Japan strongly opposes any actions that increase tensions in the South China Sea. Japan … [urges] all the parties related to the South China Sea issue [to] exert efforts toward the peaceful resolution of conflicts based on international law."
The recent Chinese actions have led to a more complicated and tense situation in the East Sea as the international community continues to fight against the COVID-19 pandemic./.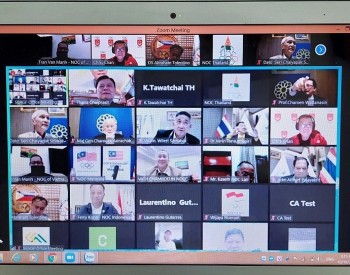 National
Vietnam News Today (October 19): Vietnam records 3,159 new local Covid cases; Vietnam ratifies ASEAN Trade in Services Agreement; SEA Games 31 likely to be held in Vietnam in May 2022; Goethe-Institut's science film festival goes virtual from October 18.
Friendship
PeaceTrees continued UXO-clearing efforts in the central province of Quang Tri in spite of severe storm warnings.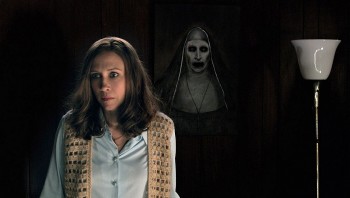 Handbook
Halloween is coming, and nothing is better than some good and spooky horror films. Here is a list of carefully selected 20 horror movies on Netflix that you can stream right now.