Japan Supports Vietnam with VND 40 Billion Worth of Medical Equipment
The Japan International Cooperation Agency (JICA) continues to support Vietnam in the fight against Covid-19 by handing over a batch of medical equipment worth of nearly VND 40 billion (US $1.7 million).
Recently, the Japan International Cooperation Agency (JICA) supported Vietnam in the fight against Covid-19 by handing over a batch of medical equipment including 5 ventilators, 5 electrocardiograms, and 7 incubators to the Hue Central Hospital
This batch is the first medical equipment support activity within the framework of the project "Strengthening the capacity of Hue Hospital in response to acute respiratory infections (Covid-19)". According to Vietnamnet, there will provide 6 shipments with 11 types of equipment, with a total value of up to JPY 200 million (about VND 39.3 billion).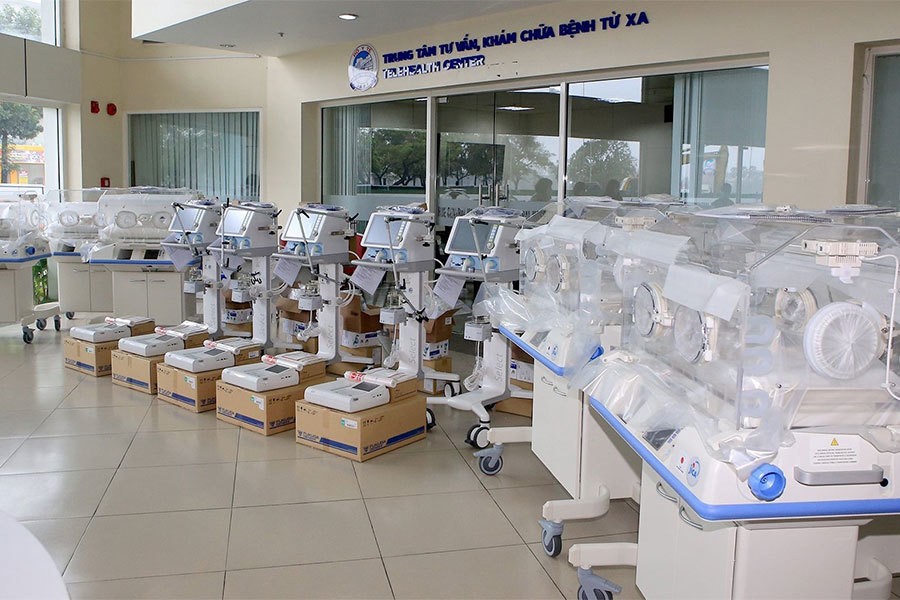 The Japan International Cooperation Agency (JICA) continues to support Vietnam in the fight against Covid-19 by handing over a batch of medical equipment worth nearly VND 40 billion (US $1.7 million). Photo: Vietnamnet
Since 1990, JICA has carried out many activities to support capacity building for local medical staff, through training centers affiliated to three key regional hospitals.
From 2005 to 2010, in addition to providing medical equipment, building a high-tech building for Hue Central Hospital with non-refundable aid from the Japanese Government, technical cooperation projects of JICA has helped improve the capacity of more than 1,000 doctors and nurses at Hue Central Hospital and provincial hospitals in the central region.
Through the support, JICA wishes to indirectly help the whole region improve its capacity to respond to infectious diseases. On December 28, JICA also provided 168,000 rapid antigen test kits (Trueline/ Medicon) to the Ministry of Health of Vietnam.
The Japan International Cooperation Agency (JICA)
JICA currently cooperates with three core hospitals in Vietnam (Cho Ray Hospital, Bach Mai Hospital, and Hue Central Hospital) being a model for promoting "JICA's Initiative for Global Health and Medicine".
JICA will continue to pursue its cooperation with Vietnam based on three pillars; 1) promotion of economic growth and strengthening international competitiveness, 2) response to fragility (addressing environmental issues and climate change), and 3) good governance.
Since the Joint Statement on the establishment of a comprehensive strategic partnership for peace and prosperity in Asia between the Prime Ministers of the two countries in March 2014, the relationship between Vietnam and Japan has been strengthened and developed to a new level.
Simultaneously, the expectation of Vietnam on bilateral aid from Japan - the top ODA sponsor to Vietnam - is increasing. The 10-year Socio-Economic Development Strategy (2011-2020) of Vietnam places priority in completing institutional systems, human resource development, and modern infrastructure system development.
To assist Vietnam in realizing its goal of becoming a modern industrialized country by 2020, JICA is cooperating with Japanese industrial manufacturers, educational organizations, municipalities, NGOs, and others to provide comprehensive assistance for Vietnam's nation-building with a fair society through promoting economic growth, strengthening international competitiveness, supporting vulnerable groups and enhancing governance.
Many countries join hand to support Vietnam with medical supplies
Many sides from all over the world have also extended a helping hand to support those who are facing hardship due to the pandemic in Vietnam.
On Jan. 4, Jeollanamdo province of the Republic of Korea and Japan's Okayama city has presented medical supplies to Can Tho city.
The gifts, comprising 60,000 face shields and masks worth about VND 470 million (US$ 20,655), will be transported to the municipal health department and the Vietnam Fatherland Front in Can Tho.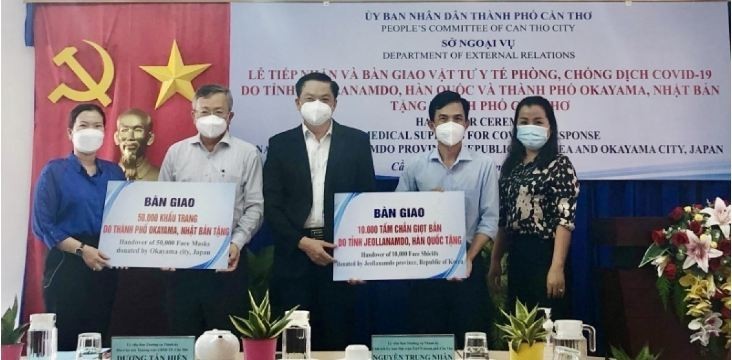 At the hand-over ceremony. Photo: VOV
Speaking at the virtual hand-over ceremony, Vice Chairman of the city People's Committee Duong Tan Hien stressed that the donations demonstrate the solidarity and friendship of the RoK and Japan towards Vietnam, and between the countries' localities in particular.
According to Can Tho's Department of Foreign Affairs, since the fourth wave of Covid-19 broke out last April, the city has received medical supplies from many countries and territories with a total value of around VND 1.7 billion (US$ 74,692).
In response, Jeong Jong Gyun, chief representative of Jeollanamdo in Ho Chi Minh City, agreed with Hien and reaffirmed that Can Tho and Jeollanamdo have maintained their friendship since they reached an agreement in 2012.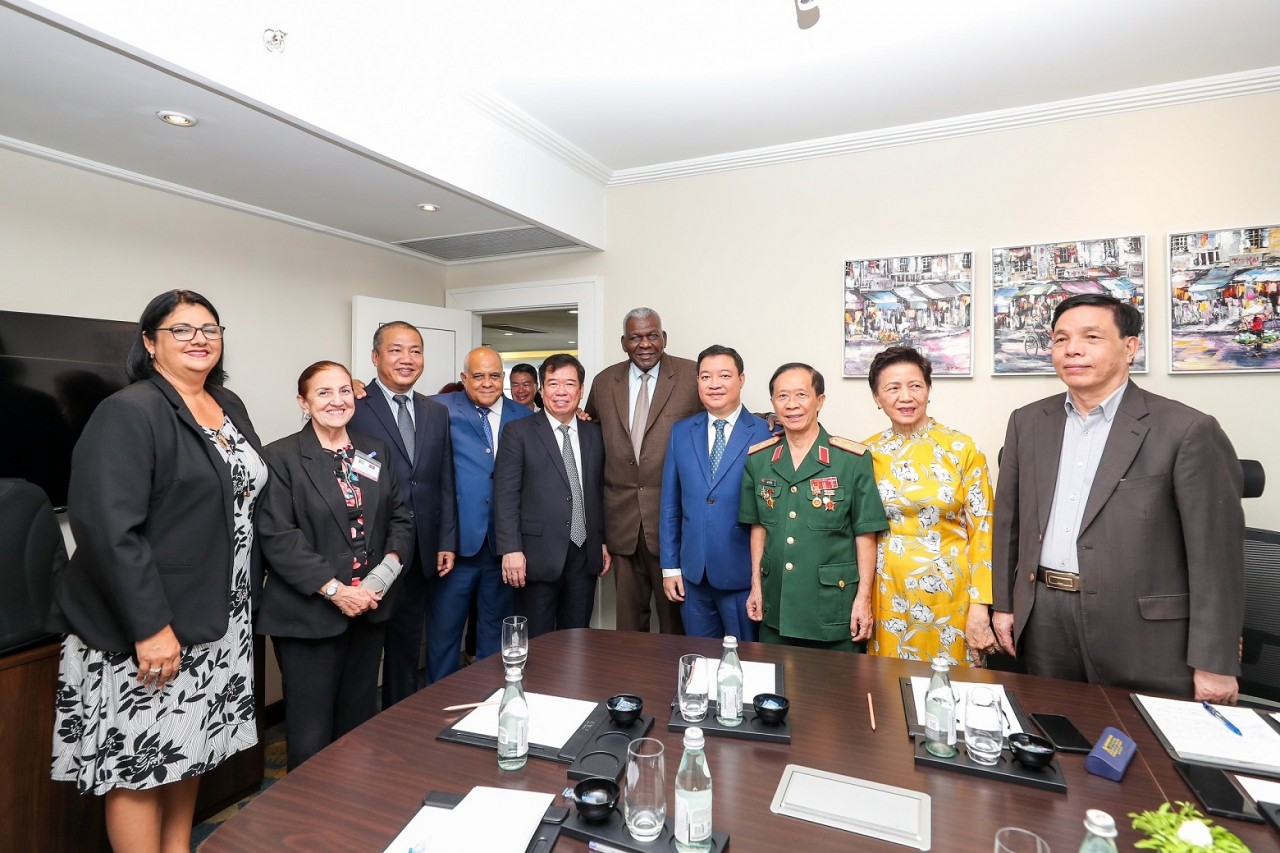 Friendship
President of the National Assembly of People's Power of Cuba Esteban Lazo Hernandez emphasized that Vietnam - Cuba is always united and faithful because they are one family.
September 27, 2023 | 15:11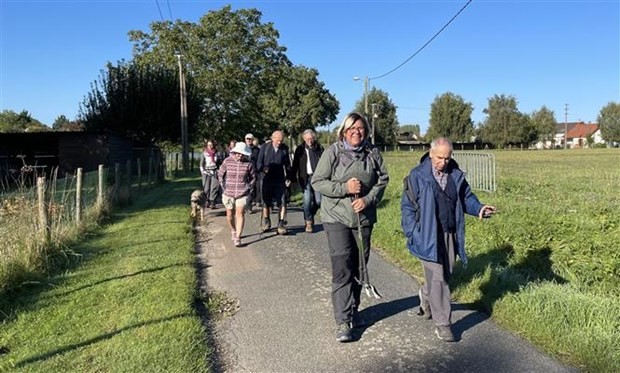 Friendship
The Children's Walk For Hope is a virtual event that will be held globally recently.
September 27, 2023 | 14:54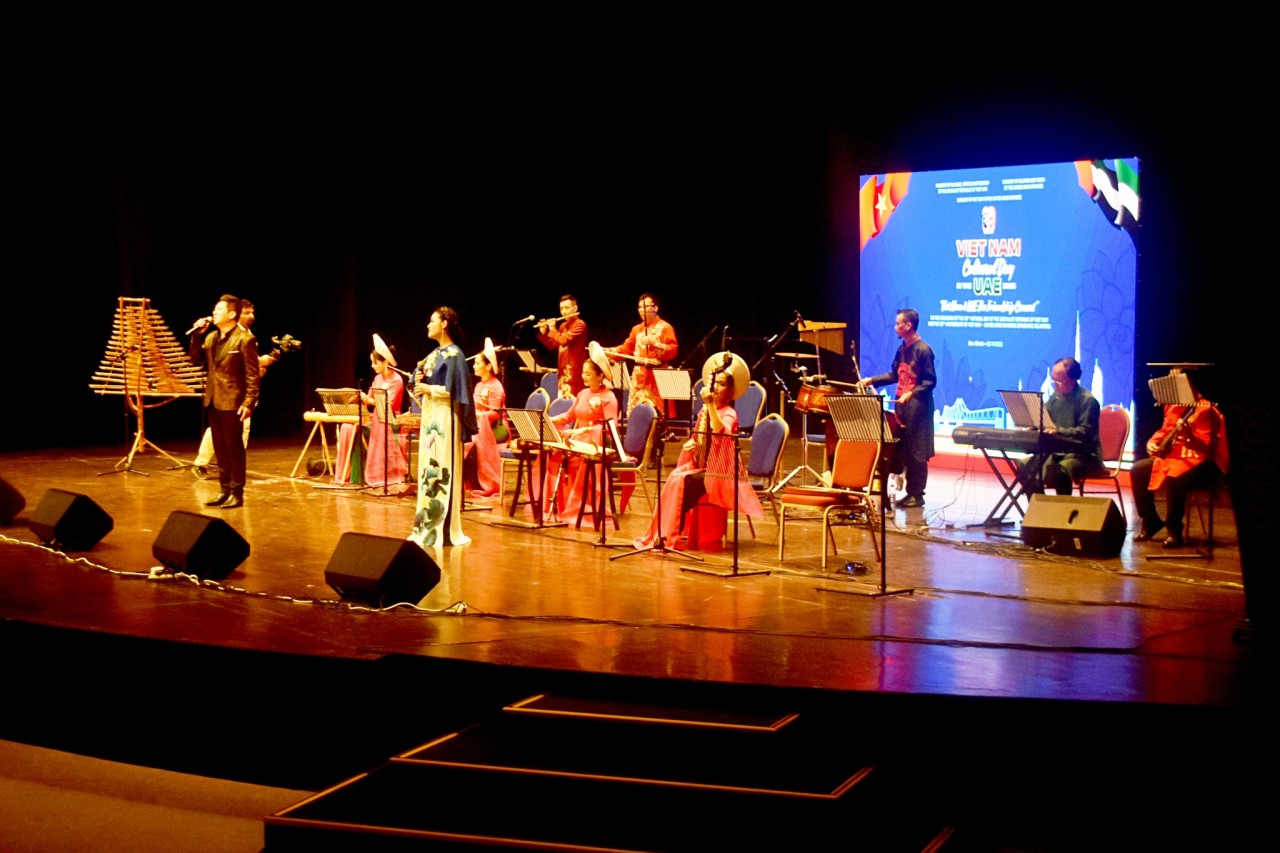 Friendship
A special art performance was held in the capital Abu Dhabi, gathering leading artists from Vietnam and the United Arab Emirates (UAE).
September 27, 2023 | 14:01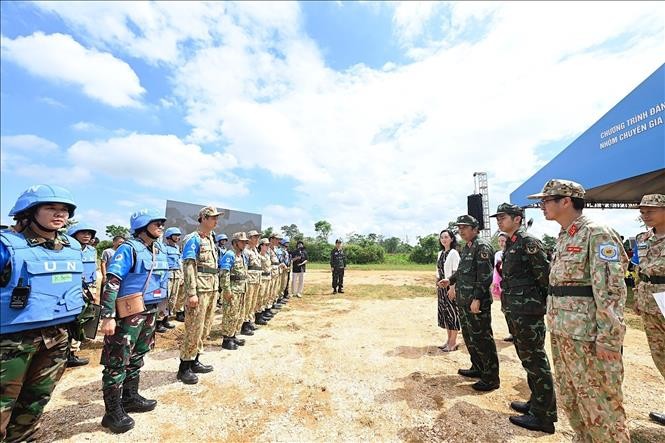 Friendship
Japan and representatives of State members of ASEAN Defence Ministers' Meeting Plus (ADMM-Plus) valued the preparations of Vietnam in hosting the Competency Evaluation Program for Prospective UN Peacekeepers (CEPPP) as well as outcomes of the program.
September 27, 2023 | 07:53