Japanese Ambassador: Vietnam to emerge as attractive business destination after virus crisis
Japanese Ambassador to Vietnam Yamada Takio expressed his belief that once COVID-19 is under control worldwide, Vietnam will become an attractive business destination.
Prime Minister Nguyen Xuan Phuc (R) and Japanese Ambassador to Vietnam Yamada Takio (Photo: VNA)
During a reception in Hanoi on June 9 for the new Japanese Ambassador to Vietnam Yamada Takio, Prime Minister Nguyen Xuan Phuc highlighted that the two countries have maintained exchange channels within both bilateral and multilateral frameworks despite the impacts of COVID-19, as well as worked closely together to successfully hold the online meeting of ASEAN 3 leaders on COVID-19 response.

The new Japanese Ambassador, for his part, congratulated Vietnam on successfully fighting the pandemic. He expressed his belief that once COVID-19 is under control worldwide, Vietnam will become an attractive business destination.

He added that he has also received the Vietnamese Government's support to bring Japanese experts to Vietnam.

The diplomat wished that the two nations would further boost medical cooperation programme and facilitate Vietnamese trainees' entry into Japan, thus tightening bilateral bonds.

PM Phuc informed the guest that the control of the pandemic has helped Vietnam restore its socio-economic development in the "new normal" condition.

He proposed that both sides step up bilateral cooperation in the post-COVID-19 period, including loosening immigration regulations.

Vietnam stays ready to welcome Japanese experts and investors to the country as well as send its trainees to Japan, with suitable quarantine measures, he said.

Noting that the Vietnamese legislature ratified the European Union – Vietnam Free Trade Agreement (EVFTA) and the EU-Vietnam Investment Protection Agreement (EVIPA), the PM said Vietnam supports the promotion of high-quality capital flows to carry its economy forward.

He asked the ambassador to encourage Japanese firms to expand operations in Vietnam, especially in high-tech agriculture, processing and support industries, and technological transfer.

Vietnam will continue improving its business climate and create favourable conditions for Japanese enterprises to do business in the country, he said.

In order to prevent the COVID-19 pandemic from hurting bilateral economic ties, the leader proposed further accelerating coordination.

About official development assistance (ODA), Phuc wished that the ambassador would work to accelerate the effective implementation of joint projects, continue assisting Vietnam in high-quality personnel training, administrative reform and e-government.

The PM suggested Japan continue working closely with Vietnam at regional and global forums, and back Vietnam's stance on the East Sea issue.

Ambassador Yamada Takio voiced his hope that the two nations will accelerate the progress of Japanese-invested projects in Vietnam, and pledged to do his best to further bolster bilateral relations./.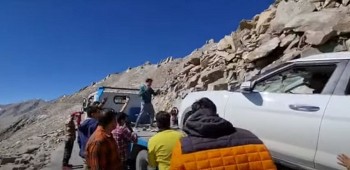 Overseas Vietnamese
Vietnamese diplomats in India have helped a broken car during their working trip to the Union Territory of Ladakh.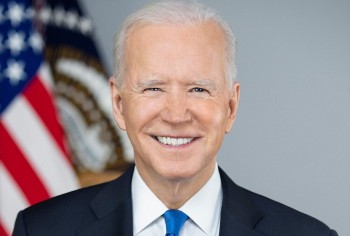 World
President Biden represented Delaware for 36 years in the U.S. Senate before becoming the 47th Vice President of the United States. As President, Biden will restore America's leadership and build the communities back better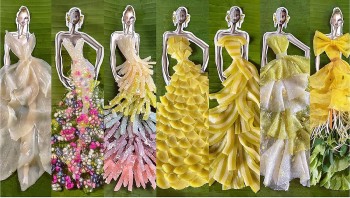 Travel
Turning familiar Southern dishes and specialities such as Banh xeo, Banh la mit,Banh beo ... into "princesses", designer Nguyen Minh Cong proves fashion is unlimited.