COVID-19 crisis: Vietnamese trainees, students stuck in Japan driven to the brink
"Foreign students and technical intern trainees are in serious distress because of the novel coronavirus, and they can't keep handling the situation for another two, three months" said head of a Japan-Vietnam exchange center.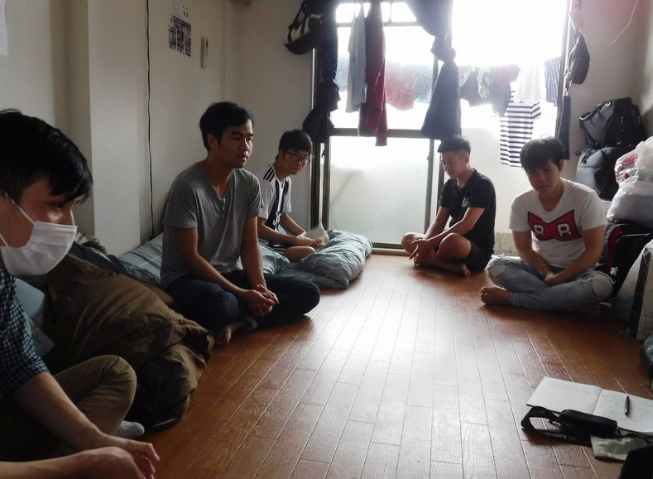 Vietnamese technical intern trainees who cannot go home due to the novel coronavirus crisis are seen in Osaka's Ikuno Ward, on June 1, 2020. Source: Mainichi/Fusajiro Takada
Japan's Mainichi Shimbun newspaper citing the comment in an English-language article released on June 8, pointing out the situation of many Vietnamese technical intern trainees stuck in Japan with no international flights to take them home due to the novel coronavirus pandemic.
According to the article which the Japanese original written by Fusajiro Takada from Osaka Bureau, those technical intern trainees are in dire straits.
One 25-year-old technical intern, who came to Japan three years ago from Vietnam, had been making electronic parts and doing other tasks at a factory in the western Japan prefecture of Shiga, until early April. He had planned to return home as soon as he finished his stint at the factory, but then regular flights to Vietnam were canceled amid the coronavirus crisis.
Fourteen other Vietnamese nationals who, like the 25-year-old, are stuck in Japan, are sharing three apartments of a condominium in Osaka's Ikuno Ward. The flat is provided by a body in the western Japan prefecture of Osaka that accepts technical intern trainees. It has been nearly two months since they began living there.
The organization pays the rent, but the residents have to cover their own living expenses, so everyone pitches in to buy food. They make their own meals in each apartment.
Travel in and out of Japan has virtually stopped due to restrictions meant to prevent the spread of COVID-19, Kyodo News reported.
Japan currently denies entry to foreign travelers who have been to any of 111 countries and regions -- including the United States, China and South Korea, as well as most other parts of Asia -- within two weeks of their arrival.
According to government sources, discussions are taking place to remove Thailand, Vietnam, Australia and New Zealand from the list, as the countries have got their coronavirus outbreaks under control and the relatively thin traffic to and from Japan is seen as manageable.
Another 32-year-old Vietnamese man, who says he worked five years at an auto parts plant in Hyogo Prefecture, told the Mainichi Shimbun, "I've sent my savings to my family back home, and have barely any money left." With a disconcerted look he added, "I hope we can receive the 100,000-yen cash handouts soon."
Toshiaki Torimoto, head of the Japan-Vietnam exchange center Hyogo - a support group aiding mainly Vietnamese students in Japan -- stated, "Foreign students and technical intern trainees are in serious distress because of the novel coronavirus, and they can't keep handling the situation for another two, three months. We must come up with a system to quickly provide the cash handouts."
The 25-year-old, who says his older brother is working as an engineer in central Japan's Tokai region, revealed that he too dreams of coming back to Japan one day to become an engineer. "Japan is a livable country, and eventually I want to come back here. But for now, I want to go back to Vietnam as soon as possible. I want to reassure my family, who are worrying about me."
In recent years, the number of foreign students in Japan has rocketed. As of the end of 2019, 411,000 foreigners had come to Japan through the system. The number doubled in four years, as the government promoted the system to solve serious labor shortages in Japan.
Vietnamese nationals accounted for about 220,000 of the interns, almost half the total number.
The Vietnamese authorities, the Vietnamese Embassy in Japan, competent authorities of Vietnam and Japan, and domestic airlines cooperated to conduct the third repatriation flight from Japan and fly home over 340 Vietnamese nationals on June 5.
Two other flights on April 22 and May 25, also had brought home nearly 700 citizens.
In line with the Prime Minister's instructions, Vietnam's authorities, overseas representative agencies, and domestic airlines have organized repatriation flights for Vietnamese citizens with special circumstances in France, UAE, Canada, Italy, the US, Australia and New Zealand, etc.
More such flights will be conducted in the next time based on people's wishes, the quarantine capabilities of cities and provinces, and the pandemic's development for continuity of lights bringing Vietnamese nationals back home.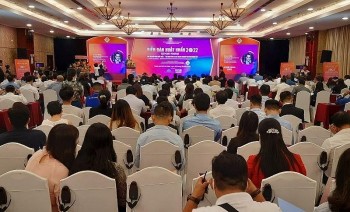 Focus
Vietnam News Today (Dec. 9): Vietnam - Singapore innovation centre helps firms transform production; HCM City among most searched destinations by travelers; Vietnamese digital technology industry's revenue estimated at 148 billion USD in 2022; Two Vietnamese films up for consideration at Oscars.