Japanese Businesses Adapt to Vietnam's New Normal
As the head of Mitani Sangyo Group with 7 manufacturing subsidiaries in Vietnam, Tadateru Mitani said that there are many difficulties when operating remotely due to the Covid-19 pandemic.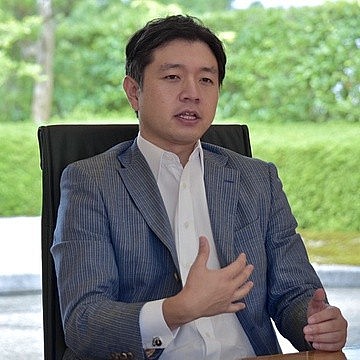 Tadateru Mitani, president of Mitani Sangyo Group (Japan). Photo: Mitani Sangyo
Tadateru Mitani is the 3rd successor of Mitani Sangyo Group - an enterprise with 27 years of investment in Vietnam - in the field of manufacturing and trading chemical products, developing software and components with 13 campuses spread across the country. President and CEO Tadateru Mitani said that he is still trying to run the operations of subsidiaries from Japan amid the difficult situation because of the Covid-19 pandemic.
In Vietnam, this business operates under the name Aureole Group. The group consists of 7 member companies, and 70% of the total employees of the whole group are in Vietnam. Ensuring the safety of employees as well as maintaining the supply chain of the business is a challenging problem for the 37-year-old president, much younger than the leaders of other corporations of the same size.
Safety of 2,600 people
President Tadateru Mitani said that right after the outbreak of the pandemic, Mitani Sangyo Group in Japan immediately established a "Corona pandemic response department."
"My first thought at that time was to ensure the safety of the group's 2,600 employees at all costs across Vietnam," he said.
Since May this year, when the pandemic situation in Vietnam became serious, Hiroyuki Yonezawa, general director of AXIS Company from Vietnam has represented in regular meetings with Japan. AXIS Company was established in 2014 to establish control and supervision of member companies in corporations in Vietnam, thereby building a solid organization and expanding business.
"We have grasped each regulation and infection status from the official announcements of the Vietnamese Government and local authorities, and developed measures with the highest priority to ensure the safety of employees," said Tadateru Mitani.
In Vietnam, the leadership team of the "Corona pandemic response department" as well as the head of the representative office and the directors of 7 member companies hold weekly online meetings to exchange information, update about the pandemic situation and discuss response measures at each company.
Out of the current 7 member companies, 3 are not in the manufacturing industry, so all employees working in the office have switched to teleworking. Employees are allowed to bring home computers, via online and SNS to communicate between managers and subordinates to continue business.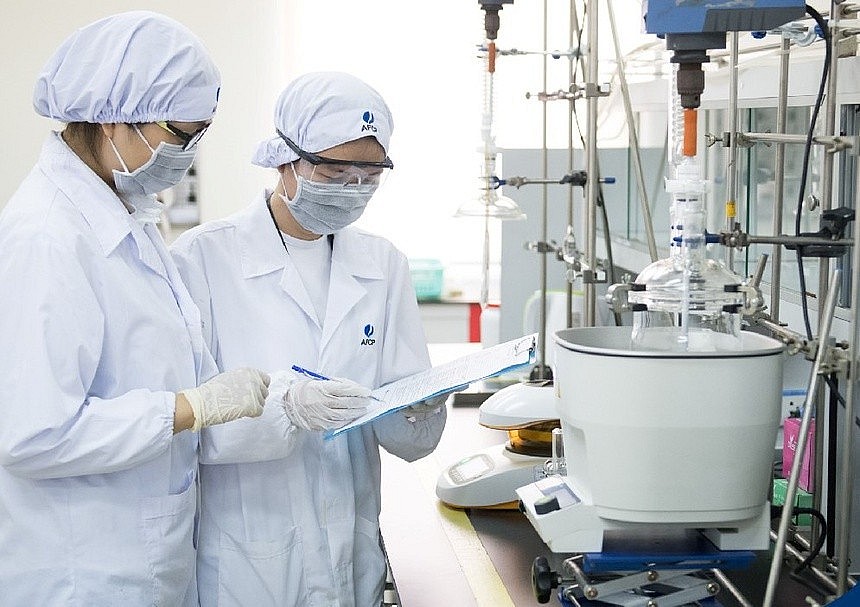 Mitani Sangyo Group has 7 subsidiaries and about 2,600 employees working, producing and doing business in many fields in Vietnam. Photo: Aureole Group
"In addition to limiting the number of employees, we also carefully consider issues such as psychological stress due to living at the factory. In addition, related to orders and delivery requests from customers, we organize online meetings to continue doing business with only a limited number of employees," said the president.
Supply chain diversification
Currently, many manufacturing enterprises including Japanese ones are continuing to operate based on strong regulations and directives of the Vietnamese Government.
Therefore, the President of Mitani Sangyo wishes to establish a system that allows a balance between a safe life while ensuring business continuity as soon as possible. This option can be realized through a thorough assessment of the health system and flexibly changing pandemic response policies.
"Regulations should be strengthened and relaxed based on scientific evidence such as the rate of severe cases and death rate rather than the number of people who are positive for Covid-19," he said.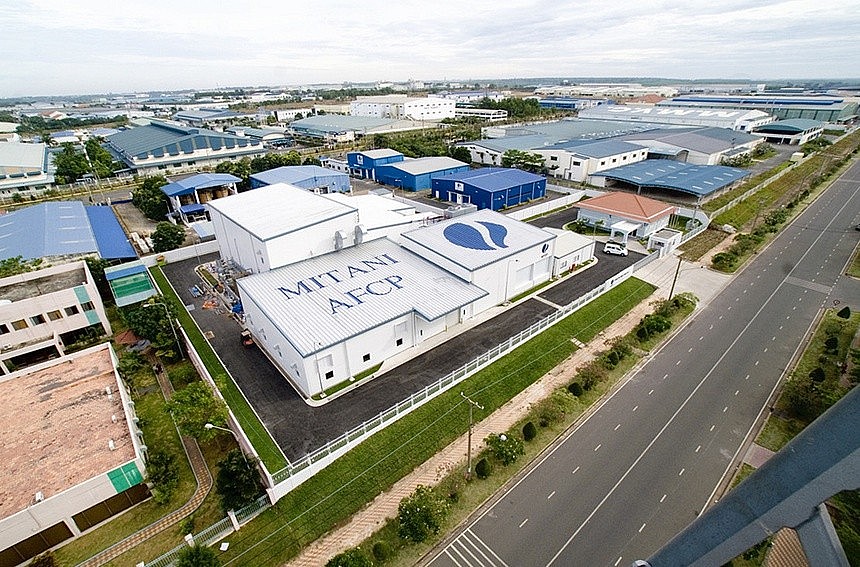 The factory of Aureole Fine Chemical Products Co., Ltd. belongs to Mitani Sangyo Group with investment capital of US$10 million in Long Thanh Industrial Park, Dong Nai. Photo: Obayashi Vietnam
"After what happened during the pandemic, I also think that businesses should diversify their supply chains and reduce their dependence on a single market," said Tadateru Mitani.
Looking at the upcoming time with the plan to live with the pandemic, the 37-year-old president could not help but worry about constantly having new strains. Therefore, he hopes that governments can focus on finding a suitable, long-term medicine or cure.
"I also hope that the authorities and the Government of Vietnam promptly provide accurate and transparent information so that economic activities as well as normal and safe life will be resumed as soon as possible," said Tadateru Mitani.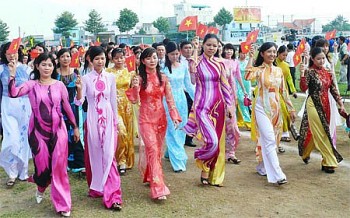 Viet's Home
Vietnamese women have always been paramount in shaping culture and protecting the homeland. To honour their sacrifices and celebrate Vietnam's Women's Day, Vietnam Times has complied a brief list of several amazing Vietnamese throughout the country's lengthy history in an American journalist's eyes.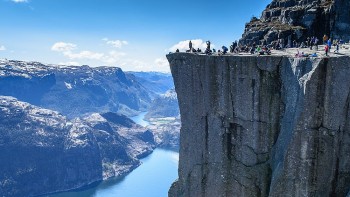 Travel
The Sverd I Fjell, an prominent monument created be the Norwegian sculptor Fritz Røed, are giant swords in stone located in Hafrsfjord, a suburb of the city of Stavanger in Norway.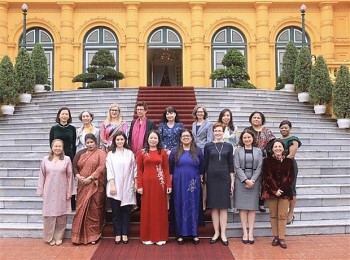 Viet's Home
Vice President Vo Thi Anh Xuan has urged female foreign ambassadors and chargés d' affaires to further contribute to facilitating travelling and trading between Vietnam and other countries.