Japan's Prime Minister Yoshihide Suga to Resign This Month
Japanese Prime Minister Yoshihide Suga said in a surprise move on September 3 he would step down.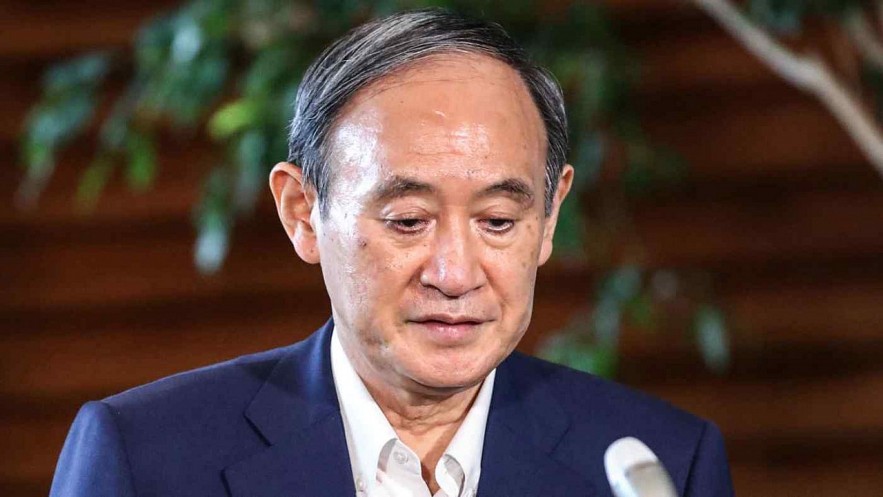 Japanese Prime Minister Yoshihide Suga tells reporters about his decision not to run in Tokyo on Sept. 3. Photo by Uichiro Kasai
Japanese Prime Minister Yoshihide Suga will resign this month, throwing wide open the ruling Liberal Democratic Party's presidential election -- a crucial race that could set the tone for an upcoming lower house campaign, Nikkei Asia reported.
In light of the Suga cabinet's slumping approval rating -- down to a low of 34% in the latest Nikkei poll -- there have been widespread worries in the party that it would lose the lower house election without a change of prime minister.
Suga had been planning to reshuffle party executives such as Secretary-General Toshihiro Nikai next Monday (September 6), and go into the party and general elections with fresh faces. Instead, Suga on September 3 told party executives that he was withdrawing the reshuffle plan and would not run in the presidential election, stressing he wants to concentrate on fighting Covid-19.
"A huge amount of energy is needed when considering Covid measures and the election campaign," he told reporters. "It is difficult to manage both."
Suga's decision not to run means he will quit only about a year after he took over for Shinzo Abe last September, who resigned citing ill health.
The LDP plans to start its presidential campaign on September 17 and vote on September 29. That would install a new leader to face the lower house election expected in October or November.
Olympic Games controversy
As prime minister, Suga was weighed down by criticism of the pandemic, which also affected efforts to revive the country's economy. Photo: Wu Hong/EPA
Suga had faced intense domestic criticism after deciding to go ahead with hosting the Tokyo Olympics, despite the ongoing health emergency due to the pandemic, Al Jazeera said.
Ahead of the LDP meeting and leadership election on September 29, many younger legislators at the receiving end of the public's discontent due to the administration's handling of the health crisis expressed a loss of faith in the leadership and have hinted of a leadership challenge.
Last month, former Internal Affairs Minister Sanae Takaichi threw her hat into the ring as a potential replacement.
When Suga became prime minister last year, analysts had hoped that his insider's knowledge of the complexities of Japan's bureaucracy and skillful political deal-making from his long tenure as Abe's right-hand man would help in the formidable challenges the country faced.
However, as the country's pandemic situation worsened, the public soured on Suga, as he also defied the majority's opposition to scrap the hosting of the Summer Olympics, which were already delayed for a year.
The son of a strawberry farmer and a schoolteacher, Suga was raised in rural Akita in northern Japan and put himself through college after moving to Tokyo by working at a factory.
He was elected to his first office in 1987 as a municipal assembly member in Yokohama outside Tokyo and entered parliament in 1996.
Race for leader
Declared and potential contenders to lead Japan's ruling Liberal Democratic Party include, from left, Fumio Kishida, Taro Kono, Shigeru Ishiba and Sanae Takaichi. Photos by Wataru Ito, Yumi Kotani and Uichiro Kasai
One contender is Fumio Kishida, a former LDP policy chief who has announced that he will run. Ex-Internal Affairs Minister Sanae Takaichi is also reportedly eager to enter the fray.
Nikkei learned on September 3 that Regulatory Reform Minister Taro Kono has decided to run, and is taking action to secure the endorsement of 20 LDP lawmakers. Kono on September 3 afternoon met Deputy Prime Minister Taro Aso to inform him of his plans; Kono belongs to an LDP faction chaired by Aso.
Kono is popular in opinion polls on the next party president, as is former LDP Secretary-General Shigeru Ishiba.
In response to Suga's announcement, Ishiba said he is thinking about running. "It is a whole new development," he told reporters. "I want to make a decision at the right time while consulting with my comrades about what should be done for Japan and the LDP."
Will Abe return?
Shinzo Abe became Japan's longest-serving prime minister before stepping down last year due to illness. Photo: AP
Abe is unlikely to contest the leadership this month but Koichi Nakano, a professor of politics at Tokyo's Sophia University, said it was "widely understood" Abe was preparing to return.
"It's incredible, I agree, and completely unprecedented, but it is widely understood that now that he has regained his health, Abe is readying for another run at the job," Nakano was cited by South China Morning Post. "There are some clear pointers; he's increasing his social media presence and he's making more personal appearances."
Abe served as prime minister for exactly one year from 2006-07, before returning in 2012, becoming Japan's longest-serving prime minister before stepping down last September.
"This election is too soon [for Abe]," Nakano said. "He only stepped down due to ill health a year ago and there are still some scandals surrounding him, but Abe is a special figure in Japanese politics with a long pedigree and a special place in the minds of conservatives. Abe is the standard bearer of the LDP."
Vietnam, Japan foster labor cooperation

Vietnam and Japan consented to continue strengthening cooperation to remove difficulties related to labor and human resources training, creating conditions for Vietnamese workers to feel ...
Vietnam, Japan eye stronger trade ties

Vietnamese Minister of Industry and Trade Tran Tuan Anh and Japanese Minister of State for Economic and Fiscal Policy Nishimura Yasutoshi on July 2 discussed ...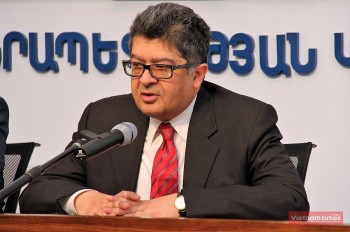 Friendship
On the occasion of the 30th anniversary of the National Day of the Republic of Armenia (September 21, 1991-September 21, 2021), in an interview with Vietnam Times, Ambassador Extraordinary and Plenipotentiary of the Republic of Armenia to Vietnam Vahram Kazhoyan said it was time for two countries to cooperate in tourism and education.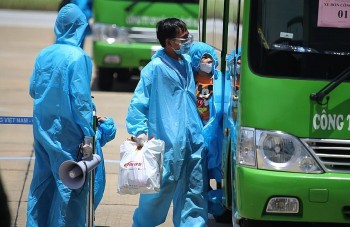 National
The country has to date logged 695,744 Covid-19 cases, ranking 47th out of 222 countries and territories worldwide in terms of infections per one million people.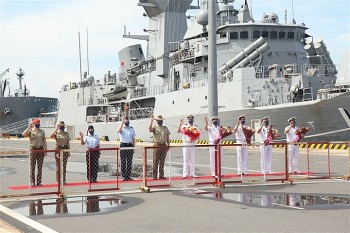 Friendship
Australian warships, amphibious assault ship HMAS Canberra, missile frigate HMAS Anzac and tanker HMAS Sirius, arrived in Vietnam as part of the Indo-Pacific Endeavour 2021.