Jelly Mooncakes: a Unique Idea for Mid-Autumn Festival
Mooncake made from jelly have become a hot trend ahead of Mid-Autumn Festival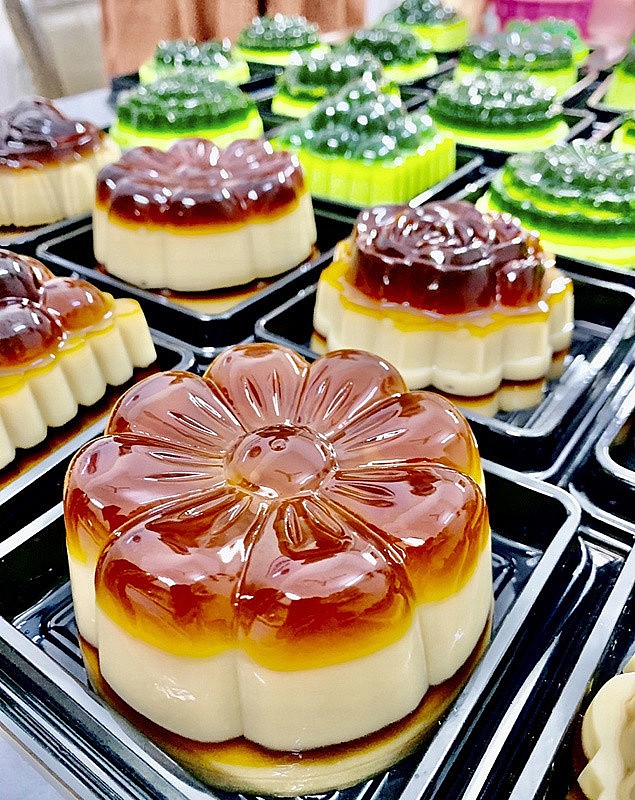 Jelly mooncakes made by Thuan. Photo Vietnamnet
Nguyen Thi Thuan, owner of a spa salon in Linh Dam in Hanoi, was curious after seeing a jelly mooncake for the first time some years ago, and set about making the festive treats herself.
"At that time, jelly mooncakes were just imported to Vietnam. I was curious to know how the cooks can put a flower inside a cake which is as clear as crystal. Starting from the love for arts, I tried making it," Thuan told Vietnamnet.
The first cakes were given as presents for Thuan's relatives and friends, and they soon wanted to order more.
Thuan's jelly mooncake start-up began from there.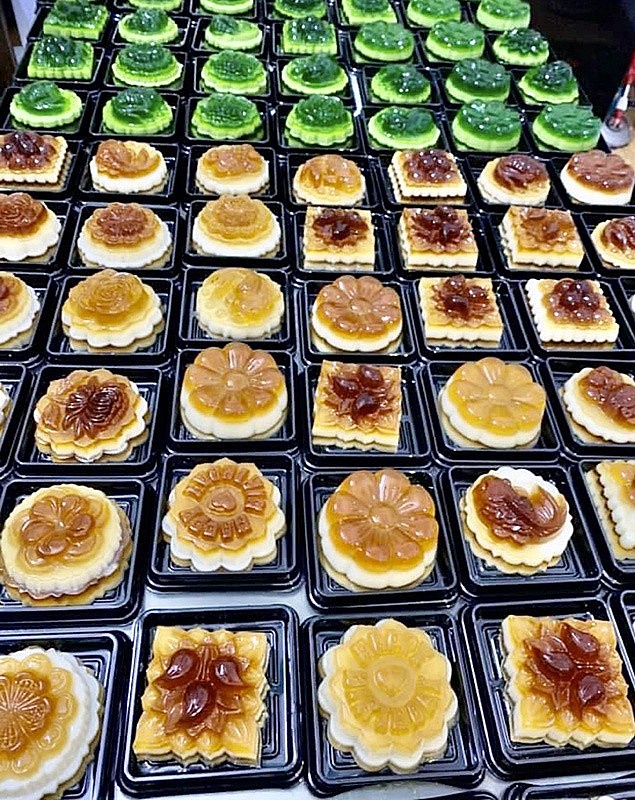 Colorful mooncakes with different shapes and sizes are designed and carefully made by Thuan. Photo Vietnamnet
In the Mid-Autumn Festival of 2017, Thuan came up with the idea of ​​trying to make caramelized jelly mooncakes with fresh cream. She and her daughter found traditional mooncakes too sweet with a lot of sugar, starch and animal fat, and wanted to try making a cake with less sugar.
The jelly mooncakes have four flavours: coffee, green tea, pineapple and dragon fruits.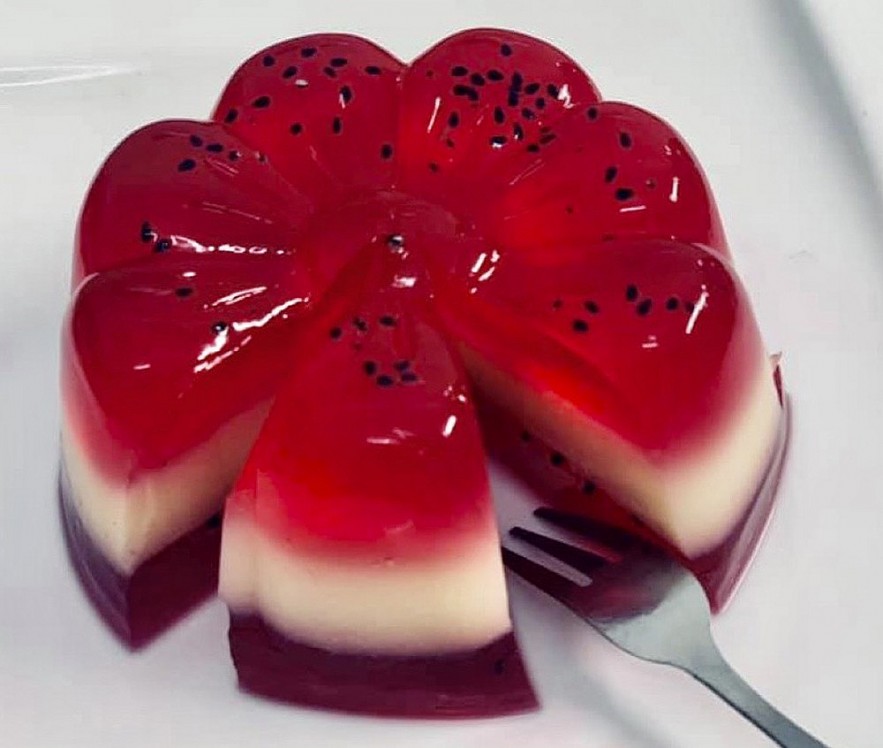 A dragon-fruit jelly cake. Photo Vietnamnet
The cake is made from jelly, fresh milk, condensed milk and specialized cream.
"My family members love the cake's smell, richness, fatness, and crispness on the tip of the tongue. The cake is cool and melts immediately in the mouth," she said.
In 2017, Thuan sold 250 cakes and received positive feedback from customers.
One year later, many customers ordered more cakes from Thuan. The order was expanded to 700-800 cakes in 2018, about 1,250 in 2019 and roughly 1,500 in 2020.
Thaun has had to hire five to six staff to assist her.
To meet the order deadline, the team start to work at 4 a.m. and do not finish until 11 p.m..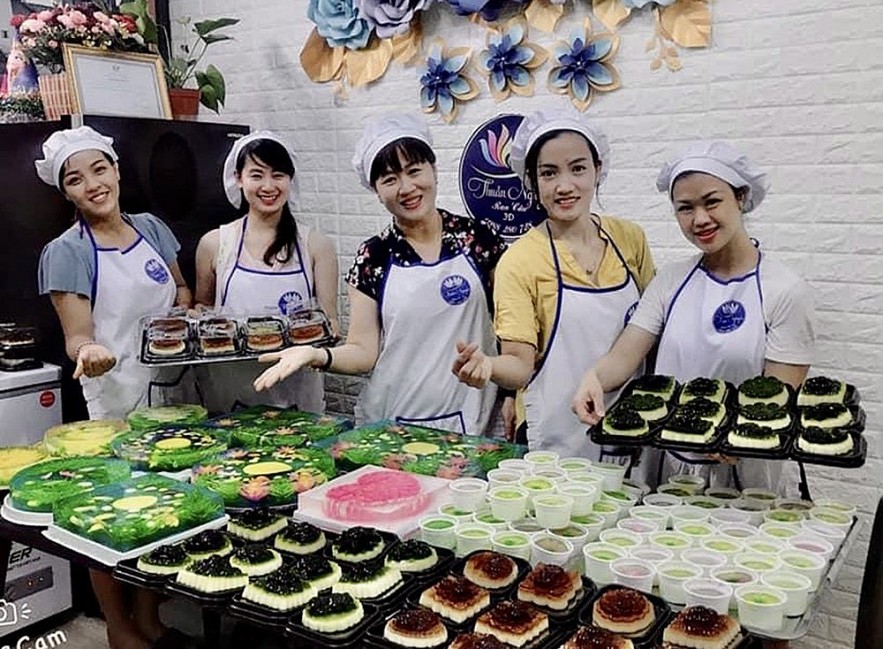 Thuan (middle) and her assistants Photo Vietnamnet
At the peak time, even three to four refrigerators do not have enough space all the cakes, and he had to turn on air conditioners in her home to preserve the cakes.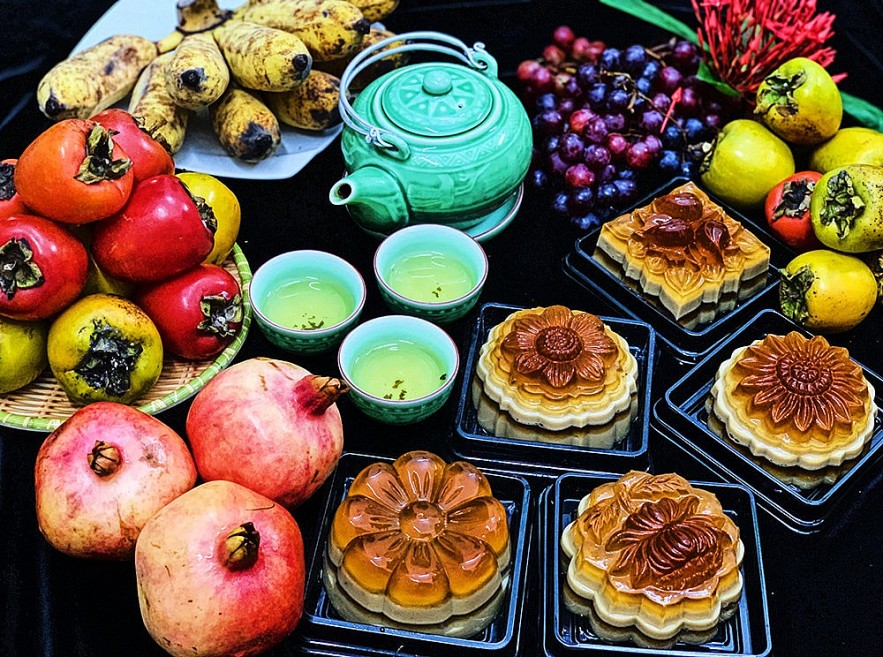 Each jelly mooncake is sold at VND35,000. The cakes can be put on the altar for ancestor worship at the Mid-Autumn Festival and enjoyed with tea and other fruits. Photo Vietnamnet
Offices and businesses in Ba Dinh, Hoan Kiem and Cau Giay districts order the cakes as Mid-Autumn festival presents for partners and employees. Retail customers are mostly offices. Some order up to 50 cakes.
This year Thuan created a new flavor: butterfly pea flower jelly cake.
Thuan said that the jelly mooncakes are fresh with no additives.
National
Vietnam News Today (October 21): Vietnam confirms 3,635 new local Covid-19 cases; Ministries asked to facilitate exit, entry by Vietnamese, foreigners; Winter monsoon to hit northern Vietnam; Vietnam Airlines plans to operate nearly 40 domestic routes.