Julia Roberts chose a Vietnamese book for the 26-hour Call to Unite event
Hollywood "pretty super -star" Julia Roberts had read "Rescue the Princess", a Room to Read storybook written by Nguyen Tran Thien Loc, illustrated by Pham Thu Thuy, during The Call To Unite, a 26-hour celebration of humanity on May 1-2 in response to the COVID-19 pandemic.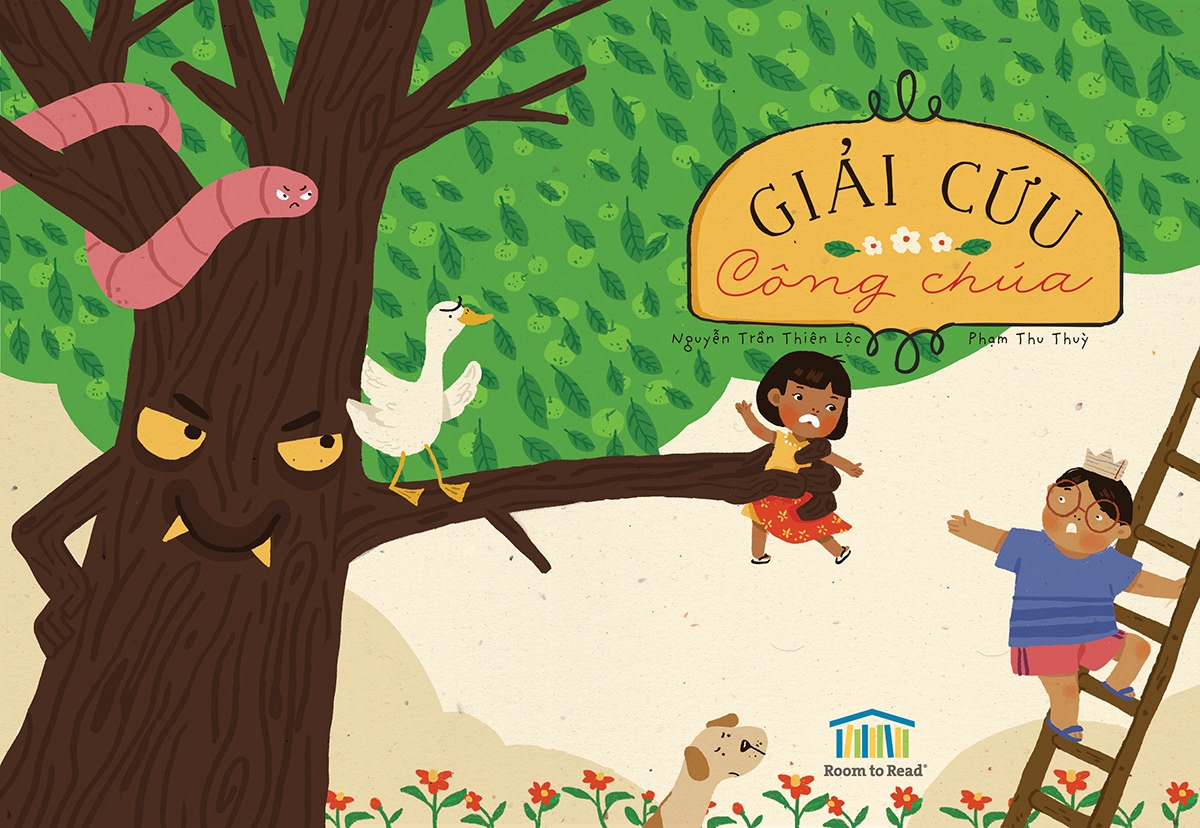 This is a picture book called "Rescue the Princess", written by Nguyen Tran Thien Loc, illustrated by Pham Thu Thuy, published by Room to Read Vietnam. The story is about a boy and a girl played knight and princess. But does the knight always save the princess, or the other way around?
Room to Read has been selected to take part in The Call to Unite, a 24-hour global livestream event on May 1-2. The event was designed to celebrate acts of humanity during this time of isolation and featured a star-studded line up of global leaders offering hope and inspiration. Participants included more than 200 artists and celebrities, such as Oprah Winfrey, Jennifer Garner, former US President George W. Bush….And Julia Roberts and YouTube Creator Prajakta Koli, shared read-alouds of two Room to Read books.
Roberts read a "Rescue the Princess", a children's book that turns the traditional damsel in distress story line on its head with a princess who saves a knight sent to rescue her. Roberts chose the book to raise awareness of children's education, saying in countries with marked gender inequality, "girls are at acute risk for never returning to the classroom."
She also spotlighted the non-profit Room to Read, which helps children in low-income communities get an education.
Fans of the actress who catched her on the live were glad to have done so. "So honored and excited to be part of @TheCallToUnite and to have Julia Roberts and @iamMostlySane reading Room to Read's original storybooks to ensure education endures! #AnswerTheCall #RoomtoRead," tweeted one.
Roberts read the children's book 'Rescue the Princess', and for those who happened to miss some of it, a Twitter fan kindly informs where you can read the whole of it. "The book was called Rescue the Princess. You can find it at @RoomtoRead digital library."
Julia Roberts and former US first lady Michelle Obama had a trip to visit schoolgirls in Vietnam in December 2019.
The trip aimed to highlight programs like the organization Room to Read and Obama's Girls Opportunity Alliance to expand grassroots work and keep girls in school, according to People.
The Obama Foundation launched its Girls Opportunity Alliance last year to support adolescent girls around the world. In Vietnam, Girls Opportunity Alliance is cooperating with Room to Read, an international non-profit organization working on literacy and gender equality in education, mainly that of young girls.
Room to Read Vietnam currently operates in schools within Thai Nguyen, Ha Tinh, Dak Lak, Tuyen Quang, Bac Giang, Binh Dinh, Can Tho, Long An, Ho Chi Minh City, Tien Giang, Vinh Long and Tra Vinh./.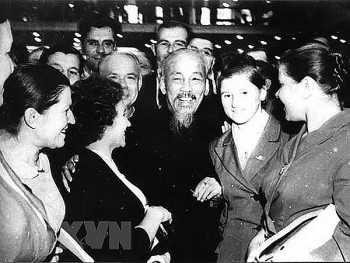 National
Throughout its history Vietnam has come into contact and exchanged with many cultures and civilizations.