Kim Jong Un's sister Kim Yo Jong makes first appearance in state media since July
North Korean leader Kim Jong Un visited a village flooded in recent typhoons to see recovery efforts, accompanied by his sister in her first public appearance in about two months.
Kim Jong Un (right) and his sister Kim Yo Jong (second from left). (Photo: NY Post)
The sister of North Korean leader Kim Jong-un made her first appearance in state media since July, an absence that had fuelled speculation her power was clipped after she led a contentious pressure campaign against South Korea.
Kim Yo Jong joined her brother and a handful of other top cadres on a tour to inspect reconstruction work to repair damage caused by massive flooding in recent weeks, the state's Korean Central News Agency reported Friday.
North Korea was hit hard by a trio of typhoons in August and September, causing devastation to roads, railways and buildings and raising concerns over food shortages. State media reported that miles of crops had been submerged in heavy rains.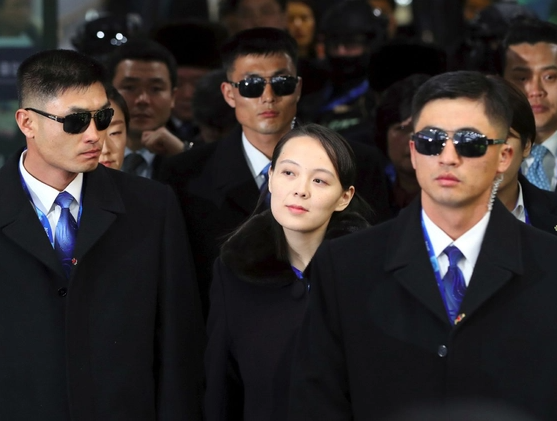 Kim Yo Jong arrives at Jinbu station to attend the opening ceremony of the Pyeongchang 2018 Winter Olympic Games in Pyeongchang on February 9, 2018. (Photo: AFP)
Who is Kim Yo Jong - North Korea's de facto second in command?
Kim Yo Jong, who, according to Al Jazeera, is considered as North Korea's de facto second in command, is believed to be in her early 30s and is the leader's only close relative with a public role in politics. Choosing a woman to deliver pointed messages is notable for the Kim family, which has ruled the male-dominated society since the 1940s. Kim Yo Jong has become the highest-ranking female member of the family, and a rare sibling allowed to stay in a prominent position or even get mentioned in state media, National Post cited.
According to UPI, Kim Yo Jong took on a larger profile in North Korea's tightly controlled political sphere earlier this year, lashing out against South Korea and dismissing the idea of further nuclear negotiations with U.S. President Donald Trump in a series of strongly worded statements issued in spring and summer.
She was last mentioned in state media when she joined her brother on an inspection tour of a chicken farm, which included a glimpse in state media of her picking up a cigarette butt from her brother.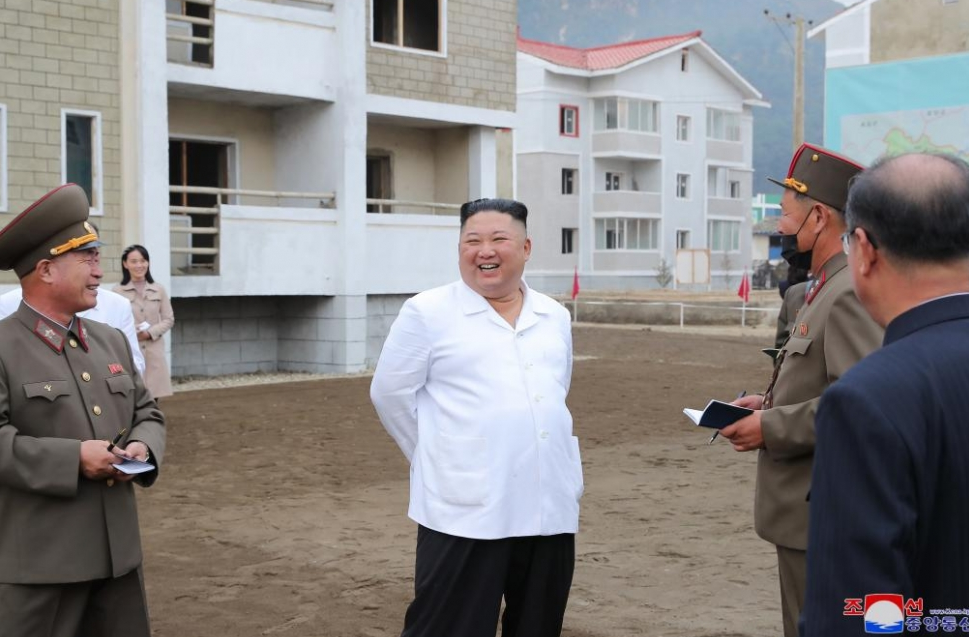 North Korean leader Kim Jong Un visits a village that had been damaged by flooding. (Photo: KCNA)
Kim Yo Jong's rumors as her brother's successor and mysterious disappearance from state media
During a lengthy disappearance by Kim Jong Un in April that raised questions about his health, analysts believed that she was being positioned as a successor to her brother, UPI cited.
However, according to The NY Post, in July, Kim Yo Jong issued a message saying North Korea had no intention of holding another meeting with President Trump, calling on him to quit applying sanctions against the state. Then in August, she did not show up at two key meetings of the ruling Workers' Party — fueling theories that she may have fallen out of favor.
"We will never know what happened during her latest two-month absence, but I do not believe she was punished," Rachel Minyoung Lee, an independent political analyst and former US government employee who focuses on areas related to North Korea told Bloomberg, pointing out that it would be inconceivable for a national campaign like the one waged against South Korea to take place without the top leader's approval.
"The listing of the accompanying officials in today's report indicates that she has not been demoted," Lee added.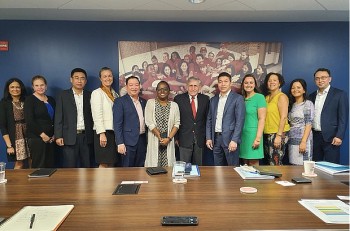 Friendship
The delegation of the Committee for Foreign Non-Governmental Organization Affairs (COMINGO) led by Phan Anh Son, vice president - general secretary of VUFO, vice chairman of the COMINGO visited and worked in the United States from September 20-28. The visit aims to promote Vietnam-US relations, strengthen cooperation in humanitarian aid and development assistance for Vietnam particularly.