South Korean prosecutor filed a lawsuit agains Kim Jong Un's Sister - Kim Yo Jong
The only sister of North Korea's leader Kim Jong Un - Kim Jo Young has been probed by Seoul prosecutors for the litigation involving the destruction of the inter-Korean liaison office.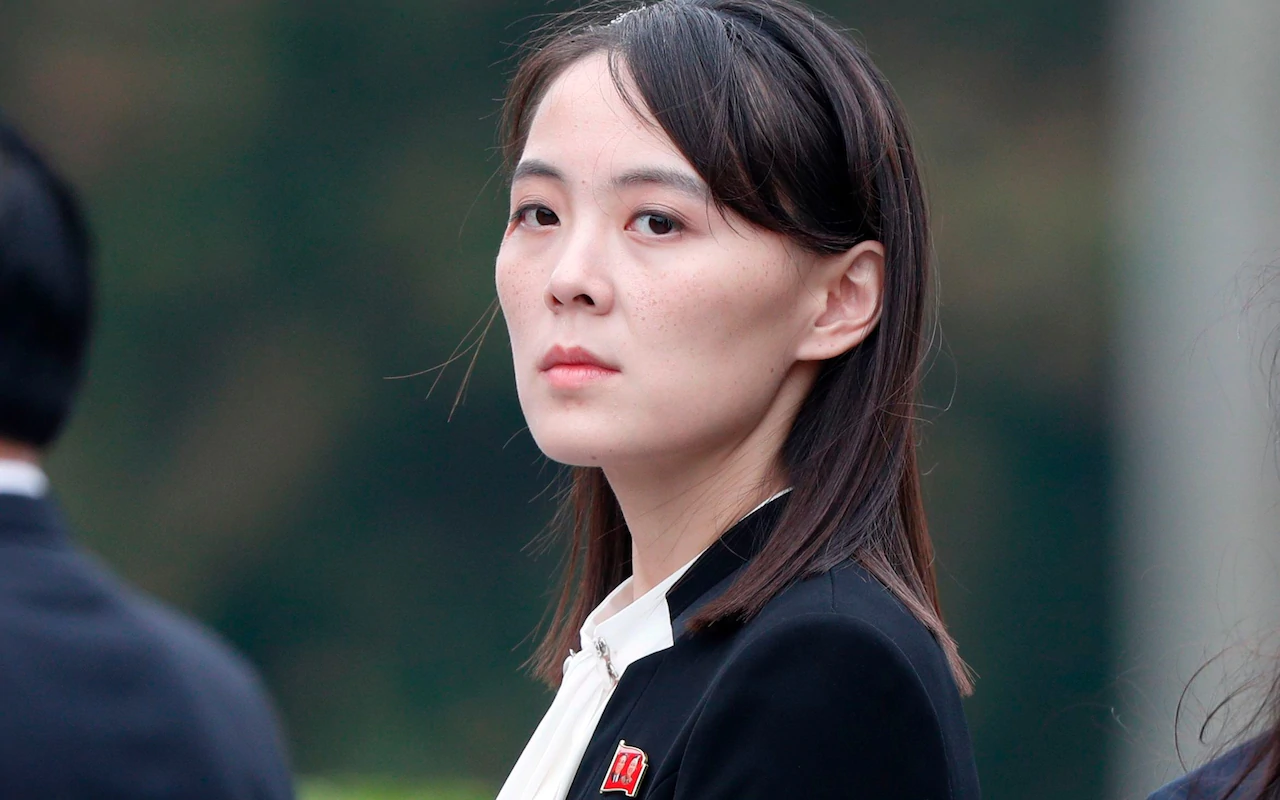 SEOUL, South Korea — After North Korea blew up an inter-Korean liaison office on its own soil last month, plunging relations with South Korea to a diplomatic nadir, a conservative activist lawyer in the South decided that one person was responsible: Kim Yo-jong, the only sister of North Korea's leader, Kim Jong-un, reported New York Times.
South Korean prosecutors filed the lawsuits against the activist and said on Friday that they were looking into the litigation, but it was not clear whether they would begin a formal investigation. They are struggling to summon Ms. Kim to the court.
Rising tensions
The move is likely to infuriate the nuclear-armed North, then, may ruin the two Koreas' relationship which has just been warmer since 2018 after the summit meetings between two leaders.
Last month, Pyongyang blew up an inter-Korean liaison office on its side of the border city of Kaesong, but her brother later suspended any further military actions aimed at scuttling the relatively warm relationship that had developed between the two Koreas in recent years. Days after Kim Yo-jong - one of her brother's closest advisers - had said the "useless" property would soon be seen "completely collapsed".
The tensions between the two nations have already been high due to activists in South Korea reportedly smuggling anti-establishment leaflets into North Korea through balloons. In response to this, Kim Yo Jong was reported to have stated that the 'useless' property (referring to an inter-Korean liaison office) would soon disappear. Following her comments, the liaison office in question, which is located in the North blew up in the month of June, reported Telegraph.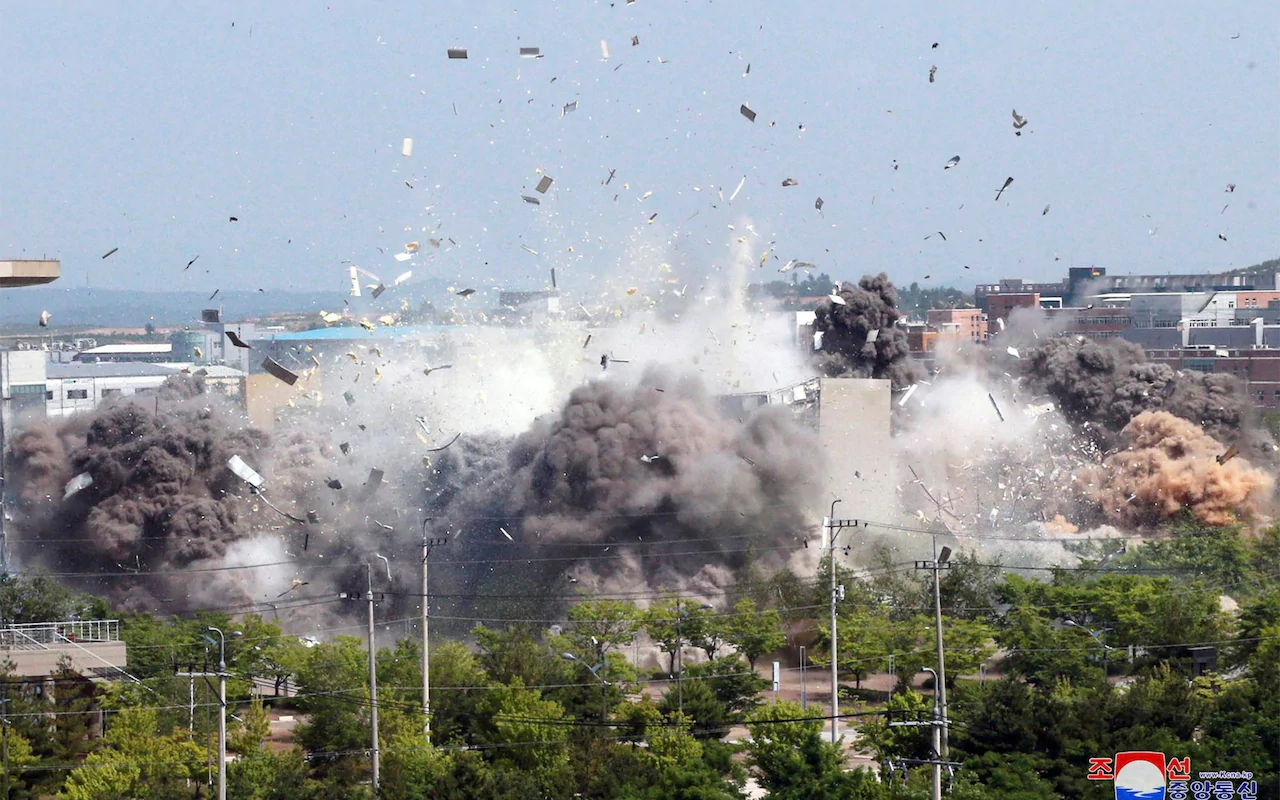 South Korean lawsuits
Last week, Mr. Lee Kyung-jae, a vocal critic of Moon Jae-in, South Korea's president, filed the lawsuit asking prosecutors to indict Ms. Kim, along with Pak Jong-chon, chief of the general staff of the North Korean military, on charges of destroying a building constructed with South Korean taxpayer's money, reported New York Times.
However, there is no way for Ms.Kim to be present in a court in a South. A legal complaint in South Korea is generally assigned to a prosecutor to decide whether it merits a full investigation.
In practice, it would be virtually impossible for Seoul officials to punish Kim Yo-jong or Pak, but Lee told the South's Yonhap News Agency that he wanted to "inform the North Korean people of their leader's hypocrisy".
The announcement came a week after a Seoul court ordered Pyongyang's leader to compensate prisoners of war who spent decades in North Korea, in a move that could set a far-reaching legal precedent on the divided peninsula, reported Telegraph.
The lawsuit against Ms. Kim comes on the heels of a landmark ruling this month in a civil suit filed on behalf of two South Korean prisoners of war from the 1950-53 Korean War. With the help of conservative lawyers, the men, who spent decades in the North before escaping to the South, won their case when a Seoul court ordered Kim Jong-un and North Korea to compensate them for the forced labor they suffered while in the North, according to New York Times.
Prosecutors have yet to decide whether to seek criminal charges against Ms. Kim. But given past practices, they will most likely drop the case after studying the complaint.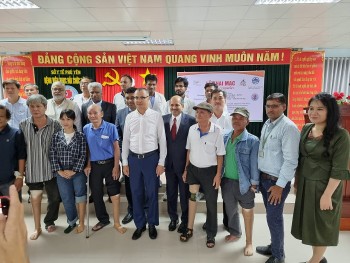 Friendship
This is the 5th time the Jaipur Foot Artificial Limb Fitment Camp has been held in Vietnam since 2018 by the Indian Ministry of Foreign Affairs, Indian agencies and organizations.