Rumors fly again that North Korea's leader Kim Jong Un is comatose
North Korean leader Kim Jong Un has fallen into a coma, a former South Korean official is claiming on the heels of reports that the northern leader has ceded over some of his power to his younger sister.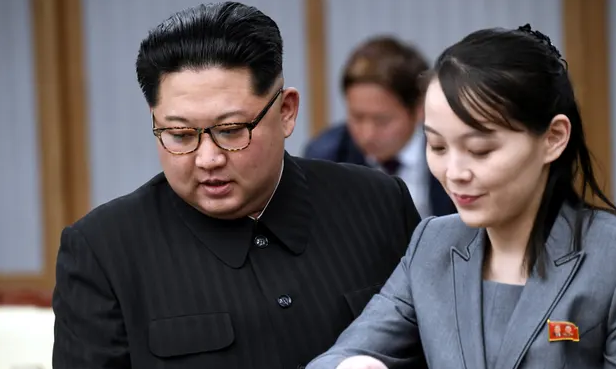 Kim Yo-jong with her brother at a meeting with Moon Jae-in in the demilitarized zone in 2018. (Photo: Reuters)
Chang Song-min, a former aide to late-South Korean president Kim Dae-jung, has alleged that the Hermit Kindom's honcho has become seriously ill amid speculation about his limited public appearances this year, the Mirror reported.
According to India.com, Chang Song-min said that no North Korean leader would entrust any of his authority to another person unless he was too sick to rule or was removed through a coup. He reiterated his earlier claim that Kim Jong-un is bedridden and unable to rule.
He has also claimed that all photographs of Kim released by North Korea in recent months, in an attempt to quash rumors about Kim's ill health, were skeptical.
Twitter had recently been abuzz with controversy theories of a body double being used after some social media users had spotted marked differences in Kim Jong Un's facial features in the photos of him attending a launch event as against his past photos, cited by Money Control News.
"I assess him to be in a coma, but his life has not ended. A complete succession structure has not been formed, so Kim Yo-jong is being brought to the fore as the vacuum cannot be maintained for a prolonged period," Chang said.
According to Market Watch, the former aide added that the leader's younger sister, Kim Yo Jong, was poised to help lead the country.
"A complete succession structure has not been formed, so Kim Yo-jong is being brought to the fore as the vacuum cannot be maintained for a prolonged period," he said.
His claims come after South Korean spies revealed that the 33-year-old sibling now serves as his "de facto second-in-command," though she has not been designated his successor.
In a closed-door meeting with lawmakers, the National Intelligence Service said the power shift partly seeks to "relieve (Kim's) stress from his reign and avert culpability in the event of policy failure," the Yonhap News Agency reported.
"Kim Yo Jong, the first vice department director of the Workers' Party Central Committee, is steering overall state affairs based on the delegation," the agency reportedly said.
Kim has only been seen in public a handful of times this year after rumors swirled that he was clinging to life in April due to a botched heart operation.
Earlier in April, it was reported that Kim Jong Un has had heart surgery after which it was said that he was missing for nearly three weeks. Mr. Kim last appeared publicly on April 11, when he presided over a Politburo meeting. Speculations about his health began swirling after Mr. Kim missed state celebrations for his country's biggest holiday, the April 15 birthday of his grandfather and founder of North Korea, Kim Il-sung, cited by The New York Times.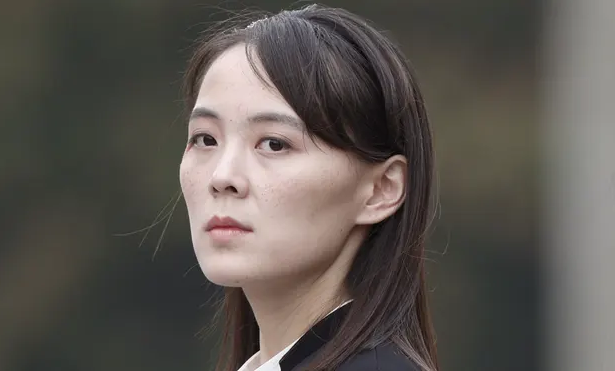 Recently reinstated to the politburo, Kim Yo-jong's public statements are watched as a signal of her brother's position. (Photo: AP)
Kim Yo Jong - the sister of Kim Jong-un and 'his alter ego'
As the world grapples with the coronavirus pandemic – with Pyongyang continuing to insist it has not recorded a single case – Kim Yo-jong's ascendancy continues.
Yo-jong, who is thought to be four years younger than her brother, was rarely seen in public until 2010 when she was photographed attending a party conference. By the following year, she was a regular presence in her father Kim Jong-il's entourage and was seen mourning after his death in late 2011.
But her journey to the heart of the North Korean regime had arguably begun in the late 1990s, when she attended primary school in Berne, Switzerland at the same time as Kim Jong-un, with whom she lived in a private home, attended to by staff and watched over by bodyguards, according to North Korea Leadership Watch.
Little is known about Yo-jong's life during the period between her graduation with a computer science degree from Kim Il-sung University in Pyongyang and 2007, when she began to play a junior role in the ruling party.
She is said to have been involved in arranging her brother's succession as supreme leader after Kim Jong-il suffered two strokes in 2008, but was not mentioned by North Korean state media until March 2014, when she accompanied her brother during elections for the Supreme People's Assembly.
According to The Guardian, Kim Yo-jong's upward trajectory is expected to continue once the North resumes its nuclear diplomacy in a post-pandemic world.
Friendship
On March 25, the 92nd anniversary of the founding of the Ho Chi Minh Communist Youth Union took place at the Russian Presidential Academy of National Economy and Public Administration (RANEPA) in Moscow.