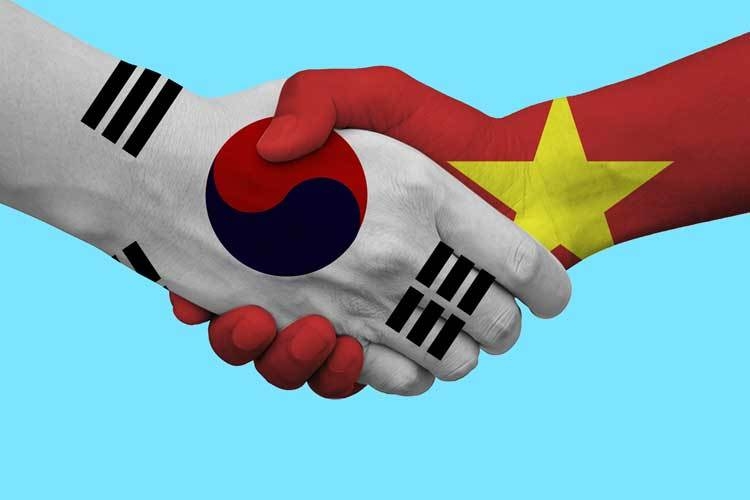 (Photo: Vn Insider)
RoK Minister of Trade, Industry and Energy Sung Yun-mo and his Vietnamese counterpart Tran Tuan Anh discussed ways to expand bilateral ties while the coronavirus threatens economies.
During the meeting, the RoK side thanked Vietnam for letting some residents enter the country for major business activities, emphasising that travel by business officials is essential to maintain the global supply chain,
The two countries also agreed to push for the so-called Electronic Origin Data Exchange System (EODES), which allows them to process certificates of origin through electronic platforms.according to VIR.
The measure is expected to speed up customs procedures for exporters and prevent forgery of documents, according to the RoK Ministry of Trade, Industry and Energy.
Trade between Vietnam and South Korea showed a very rapid growth, Vietnam has become the third-largest export destination for the RoK. South Korea's trade surplus with Vietnam was US$22,302 million in 2019.
The combined trade volume between the two countries reached $69.2 billion, South Korea's exports to Vietnam came to $48.2 billion in 2019, reported by Korea Herald.
Bilateral trade between Vietnam and South Korea is well on track to reach US$200 billion in 2020, said Kim Dong Bae, minister counsellor at the Republic of Korea's Embassy in Vietnam.
In 2019, the RoK's overall exports sank more than 10 percent. The country's outbound shipments edged down 0.2 percent on-year last month and plunged up to 18.6 percent annually to 12.2 billion USD in the April 1-10 period, according to the data from the Korea Customs Service.
Candy Lee