Korea Becomes Vietnam's Largest Tourism Market
Korea has become the largest market for the tourism industry in Vietnam. In the first 7 months of 2022, there were 196,200 visitors from the land of kimchi to Vietnam.
According to the Civil Aviation Authority of Vietnam, along with the increase in frequency on routes between Seoul and Hanoi and Ho Chi Minh City, airlines have reopened many routes connecting Korea with tourist destinations in Vietnam.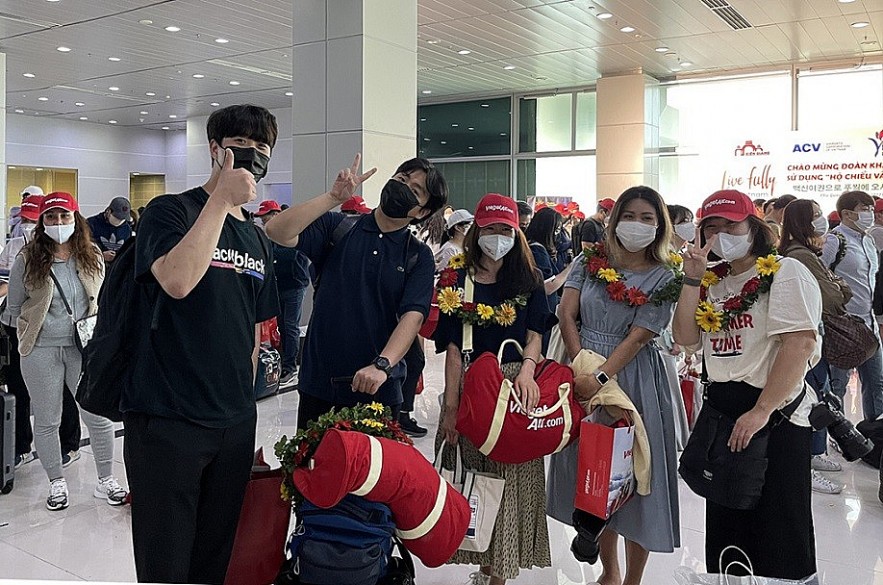 Korean Tourists entering Phu Quoc airport, Kien Giang. Photo: VNExpress
According to data from the General Statistics Office, in the 7 months of 2022, there were 954,600 international visitors to Vietnam, down 90.3% over the same period in 2019, when the Covid-19 epidemic had not yet occurred.
South Korea is in the top 10 countries with the highest number of Vietnamese tourists, besides the US, other countries are from Asia and the Pacific region.
According to information from the Civil Aviation Authority of Vietnam, South Korea currently has a lot of Vietnamese tourists. The frequency of flights between Seoul and Hanoi, Ho Chi Minh City, and airlines are increasing. Airlines have reopened flights to some tourist destinations such as Da Nang, Phu Quoc, and Nha Trang.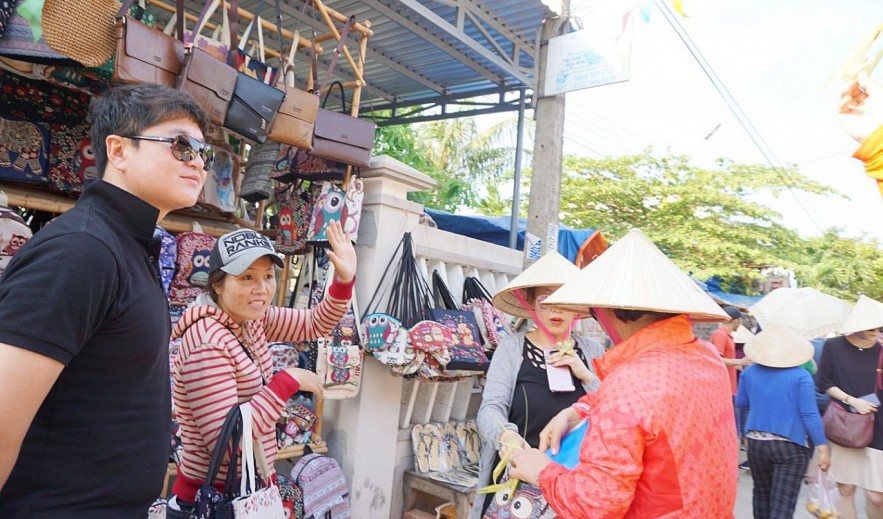 Photo: Kinh te Saigon Online
Before the epidemic, China was the largest market for Vietnam's tourism industry. Korea used to be in second place, but now because China has not yet allowed people to travel abroad, Korea has risen to the top of the list.
The Vietnam National Administration of Tourism said that, together with the Tourism Development Support Fund and many tourism businesses, the airline is preparing to carry out many activities to promote destinations abroad. In particular, focusing on markets such as Northeast Asia, Southeast Asia, and some distant markets in Europe.
It is expected that Vietnamese tourism will participate in the JATA International Travel Fair in Japan from September 22 to 25, and the WTM World Travel Fair in the UK from November 7 to 9. In addition, the tourism promotion and management agency will organize festivals, introduce tourism programs, and welcome business delegations and press from Korea, Japan, Taiwan, Europe, and many other countries.
This year, the tourism industry is expected to welcome about 5 million international visitors. However, based on the number of visitors in the past 7 months and the number of bookings for the year-end winter season, many entrepreneurs believe that this number is difficult or even impossible to achieve.
"This year, the international tourism segment will face difficulties in achieving the set target," said Nguyen Quoc Ky, chairman of Vietravel Holdings.
According to him, besides objective reasons such as big markets, namely Japan, China still has strict epidemic control policies and lost the Russian market due to their war with Ukraine. These reasons lead to a lack of destination marketing activities, high airfares, and difficulties in obtaining visas as barriers to international arrivals.
In a report released yesterday (August 5, 2022), Mr. Mauro Gasparotti, Director of Savills Hotels Asia Pacific, assessed that there are three main factors that are hindering the recovery of tourism demand: inflation, rising flight costs and the slow recovery of the Chinese and Russian markets.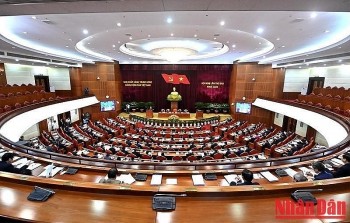 National
The 13th Party Central Committee discussed two important projects on October 4, the second working day of its 6th plenum.