Korean Culture Day 2022 in Quang Ninh
For the first time, the program titled "Korean Culture Day 2022 in Quang Ninh" was held in Ha Long, Quang Ninh province.
The program started at 16:00 p.m on August 29, 2022. This festival takes place continuously for two days. It includes activities for participants to experience Korean culture, namely: trying on Korean traditional clothes, tasting Korean cuisine, traveling, and other Korean-related creative content.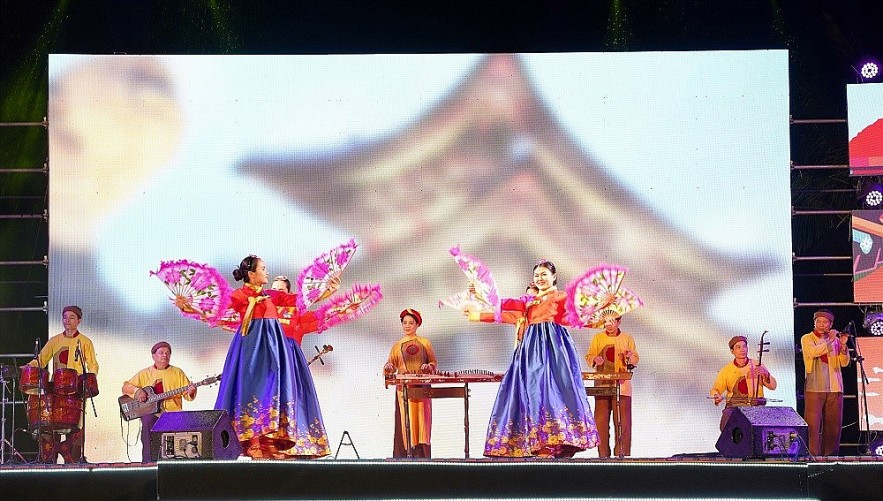 Photo: Baoquangnam
Ha Long, Quang Ninh province where Ha Long Bay is located, a world natural heritage twice recognized by UNESCO, is known as a famous and favorite tourist destination for many Koreans. The event "Korean Culture Day in Quang Ninh in 2022" took place here from August 29 to 30, 2022 at Ha Long University, campus 2A, Dong Ho street, Hong Hai ward. This event was organized by the Korean Cultural Center in Vietnam in collaboration with a number of related organizations, on the occasion of the 30th anniversary of the establishment of diplomatic relations between Vietnam and Korea.
The program is implemented with the support of the Korea Tourism Organization Office in Vietnam (KTO Vietnam), Korea Creative Content Agency (KOCCA Vietnam), Korea Copyright Commission, and Academy King Sejong Vietnam.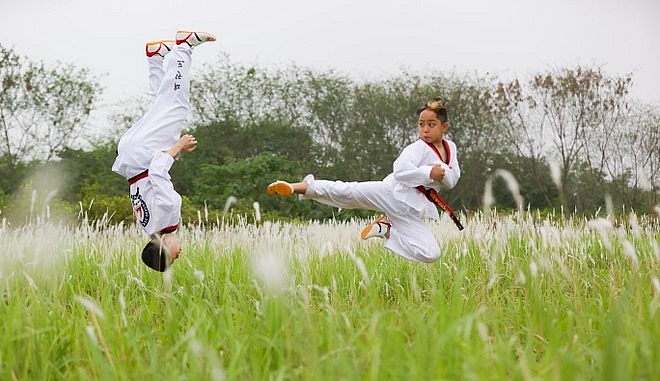 Flame Team's taekwondo performance. Photo: Anninhthudo
The closing ceremony of the program was a special night filled with amazing performances between the Vietnamese and Korean teams. The ceremony took place at 19:30 p.m on August 30, 2022, with the participation of famous singers, music groups, K-pop dance groups, and famous Korean and Vietnamese soundtracks such as Trung Quan Idol, Crystal group, K-pop cover dance group The A-code, Minh Toc & Lam band, Taekwondo Flame Team performance team and special art performances by Ha Long University.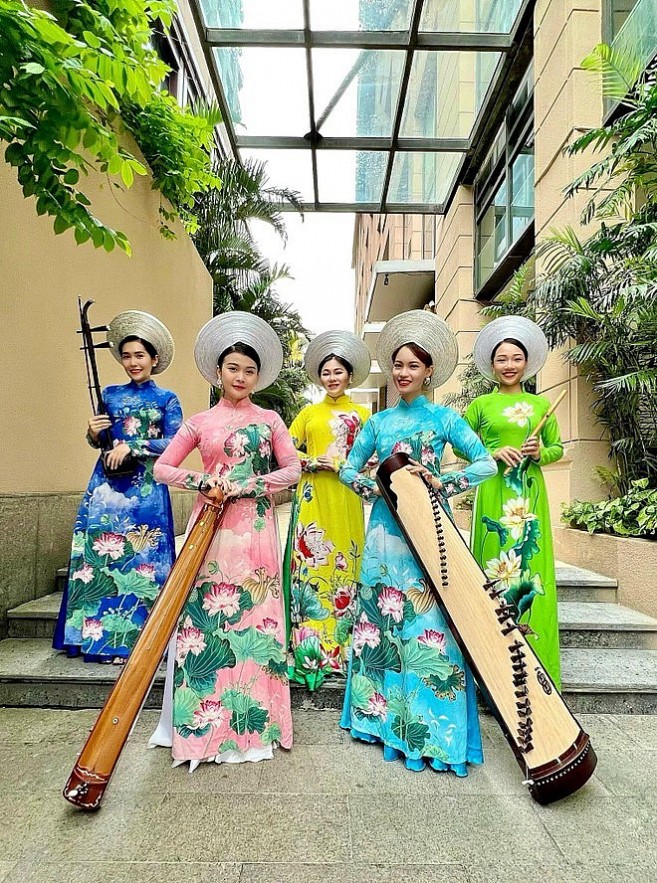 Crystal- A mugroup. Photo: anninhthudo
The Korean Cultural Center hopes that this program will be an opportunity for local Vietnamese in general and students, students, and residents of Ha Long and Quang Ninh in particular to understand more about Korean culture. At the same time, the Center also wants to promote cultural exchanges between the people of the two countries after the pandemic. At the festival, there were:
- Korean cuisine: Kimbap, kimchi, tokbokki, mixed vermicelli
- Opportunities to learn about Korean tourism and receive gifts
- Opportunities to learn about Korean culture
- Ha Long cuisine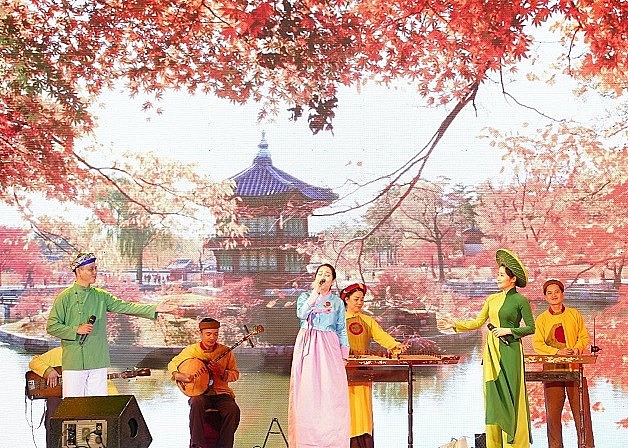 Photo: Baoquangnam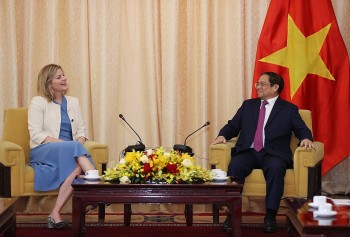 National
The Netherlands committed to cooperate with Vietnam, and together find innovative and sustainable solutions to accelerate green economy transformation.