Korean NGO Gifts High-Tech Computer Room to Hanoian School
IT skills are necessary and vital part of learning and will enable students to compete on an equal playing field.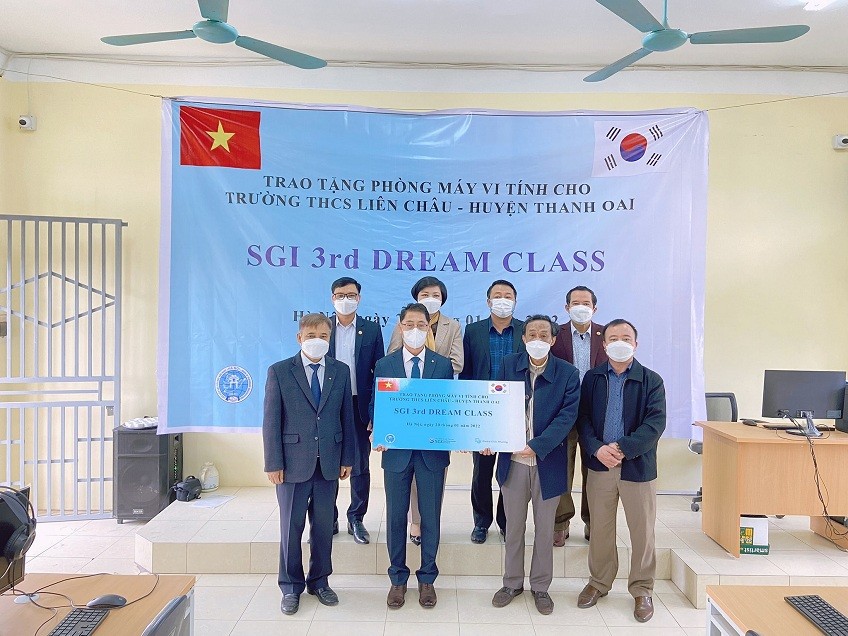 At the hand-over ceremony.
Celebrating the 30th anniversary of the establishment of diplomatic relations between Vietnam and the Republic of Korea, on Jan. 20, the Hanoi Union of Friendship Organizations (HAUFO) in collaboration with the RoK's non-governmental organization Global Civic Sharing (GCS) organized a ceremony to opened a modern computer classroom worth VND 550 million (US 24.200) to Lien Chau Secondary School, Hanoi's Thanh Oai district.
This is an activity in SGI Dream Class - a project that aims to bring technology to curious students.
35 sets of computers, synchronous auxiliary equipment, printers, tables and chairs were presented to Lien Chau Secondary School in Thanh Oai district as an aid from Seoul Guarantee Insurance Company through the GCS in Vietnam.
A computer room provided students access to specialized computer literacy education, helping them keep up to date with rapidly growing technological advancements.
IT skill and knowledge is a necessary and vital part of learning and will enable students become global citizens who can work in international settings.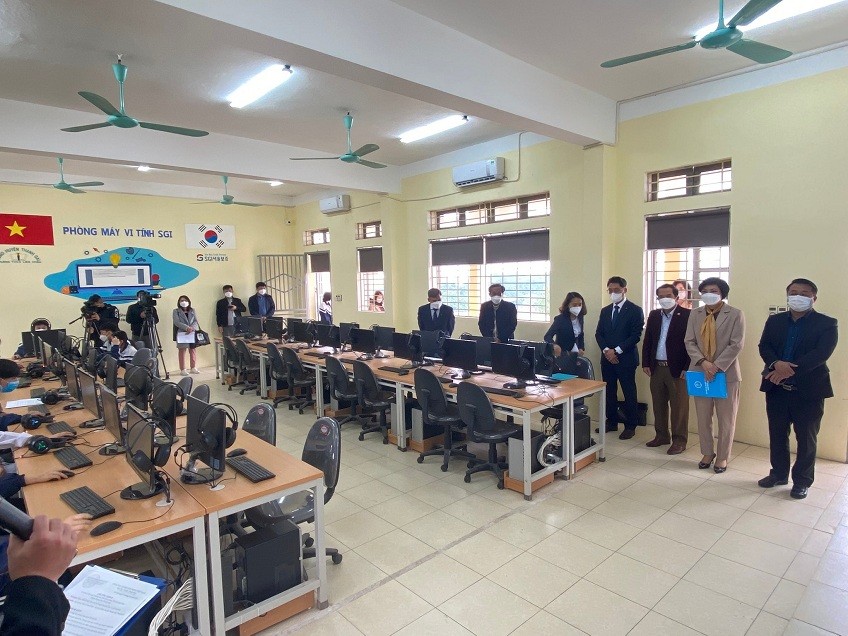 The project will enable students to improve their learning through the use of computers at school.
It is expected that in 2022, through HAUFO, the GCS will continue to donate two computer classrooms and two libraries with a total value of VND 1.8 billion (USD 79.400) to some schools in My Duc district and Son Tay town.
The GCS has operated in Vietnam since 2000, in rural development and vocational training for poor young people in Hanoi, the northern province of Thai Nguyen and the central provinces of Ha Tinh and Quang Tri.
Previously, in 2016, the SGI Dream Class project equipped a computer room at Phu Xuyen Primary School, Phu Xuyen District, Hanoi; in 2018 supported to build houses for 50 households in Kim Boi district (Hoa Binh).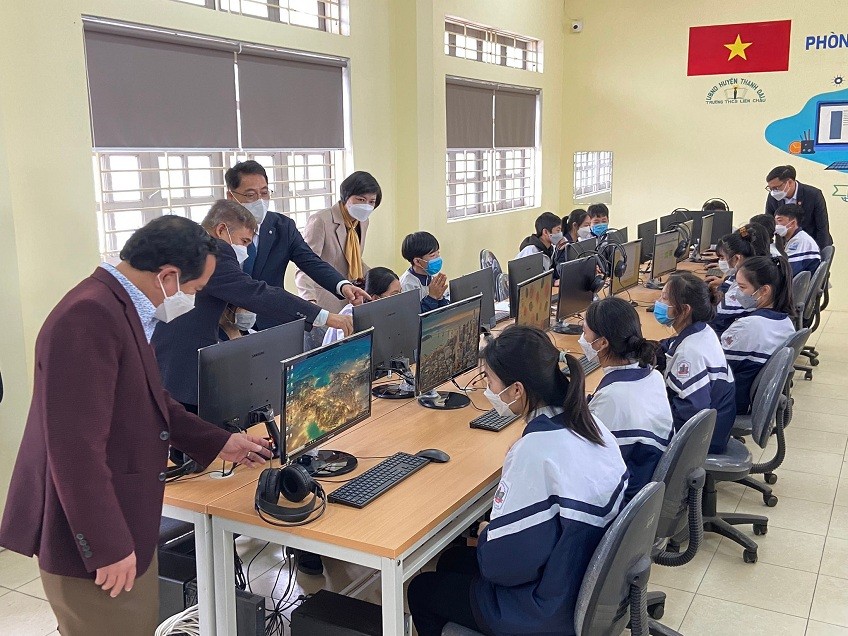 Students and staff are very happy with their new computer room.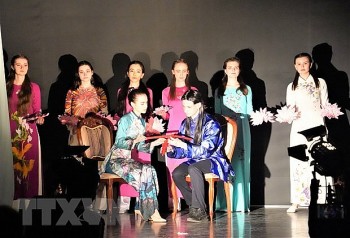 Overseas Vietnamese
Two exchange programmes were held in Russia, attracting manyemany and students of Vietnamese studies from leading universities in Russia.