Korean NGO to give computer room to rural secondary school
The use of computers in education is helping young Vietnamese to stay ahead in technology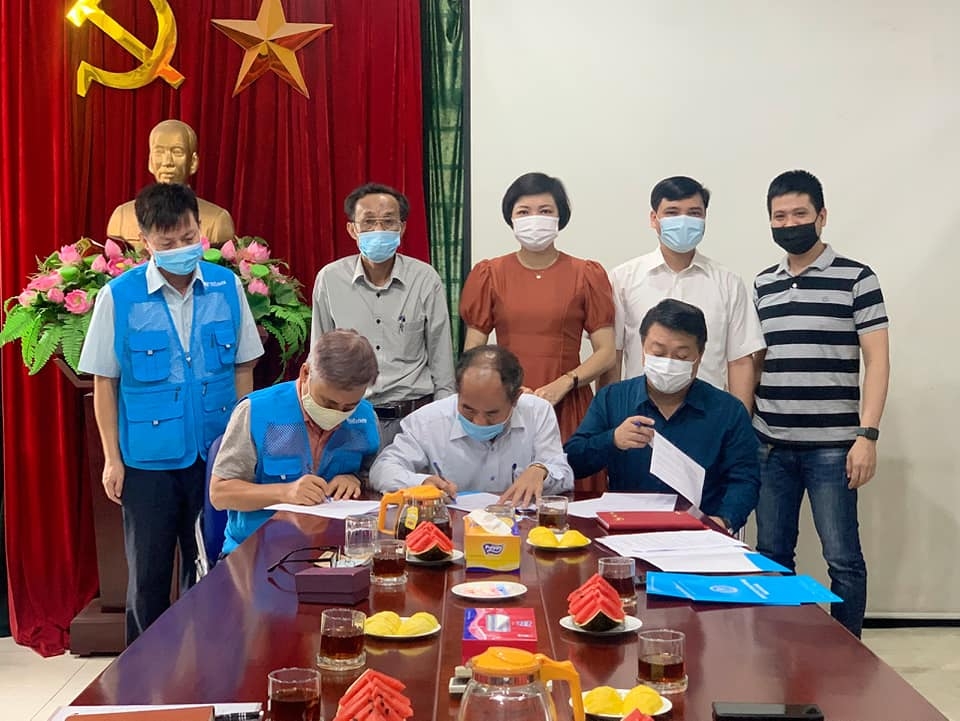 The signing ceremony. Source: HAUFO
In order to improve education quality, enhance digital skill and train high-quality human resources, the Hanoi Union of Friendship Organizations coordinated with the Republic of Korea's NGO Global Civic Sharing and Thanh Oai District People's Committee to hold a signing ceremony to donate a computer room worth 550 million VND (23,700 U.S. dollars) to Lien Chau Secondary School in Lien Chau Commune In Hanoi, on May 13.
This project has been implemented in several localities in Hanoi for many years, especially in Thanh Oai District, with many schools benefiting from the project such as Nguyen Truc, Binh Minh, Tam Hung, Cao Vien, Cao Duong and Thanh Thuy secondary schools.
Education has played an important part in training high-quality human resources, particularly in the context of the Fourth Industrial Revolution.
Plus, teachers and students can teach and study online any time schools are closed due to Covid-19, as well as connecting to other classes in Vietnam and around the world.
Global Civic Sharing is an international NGO founded in the Republic of Korea in 1998, which is committed to promoting sustainable community development in eight developing countries by encouraging poor and vulnerable people in self-reliance.
The organization has been present in Vietnam since 1998, formerly known as the Vietnam-Korea Cooperation Center, and operated in rural development and vocational training for poor young people in Hanoi, the northern provinces of Thai Nguyen and Cao Bang, and the central province of Quang Tri.
Thanh Oai is a rural district of Hanoi in the Red River Delta region of Vietnam.